We practice Natural Horsemanship Training on all our horses
Training the horse to THINK instead of just REACTING
And we LOVE doing it all BAREFOOT!
Whether near the lake . . .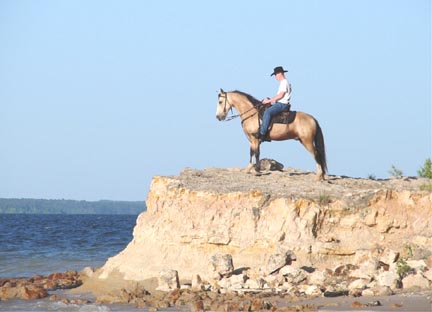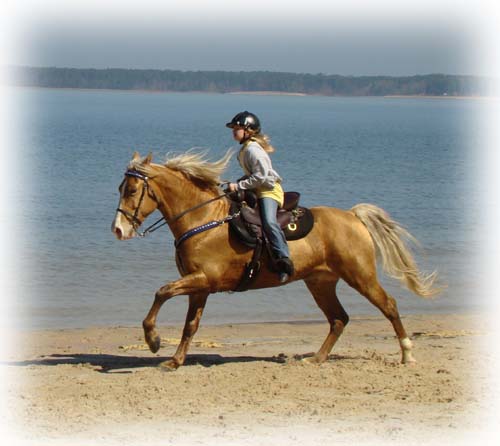 Or IN the lake: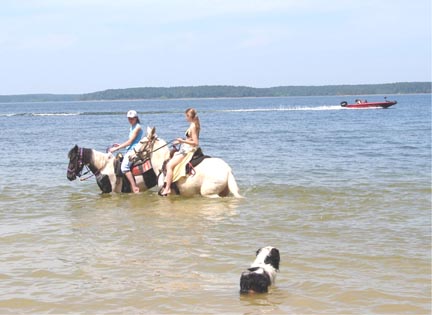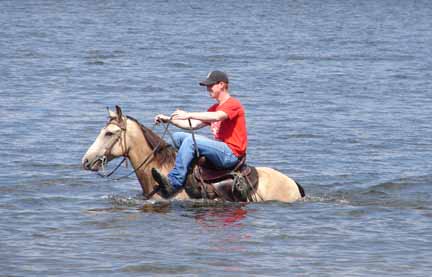 . . . Crossing the creek . . . . . . or crossing the pond: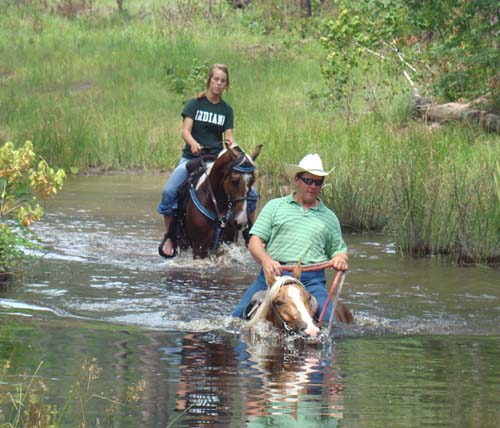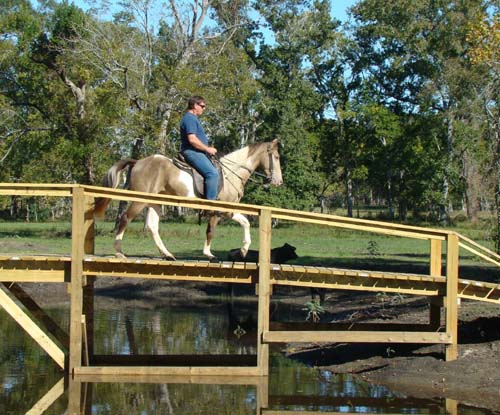 . . . Near the ocean: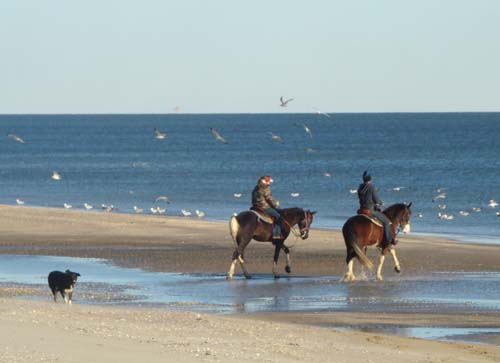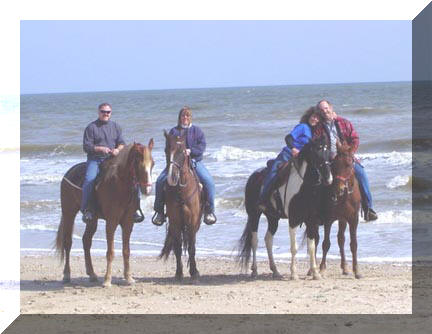 . . . or IN the ocean: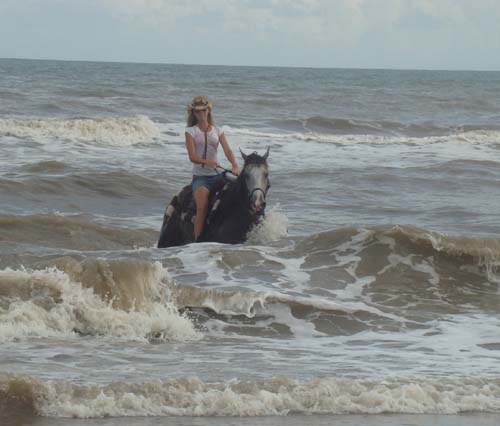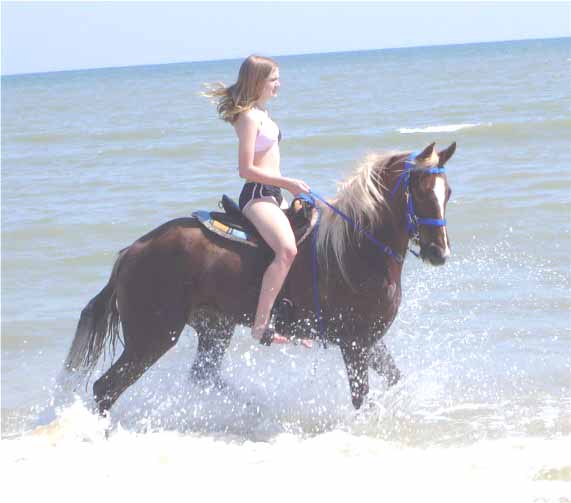 We subscribe to the philosophy and practice of wet saddle blankets, and train our horses to:
Flex and bend at the poll;
Back on light rein;
Neck rein;
Forehand turn;
Pivot;
Side pass;
Canter on correct leads;
Cross any obstacle;
Stand tied with patience;
Respect its handler/rider;
Tolerate dogs, traffic, gun fire, and many other scary experiences.
. . . Whether in the show ring: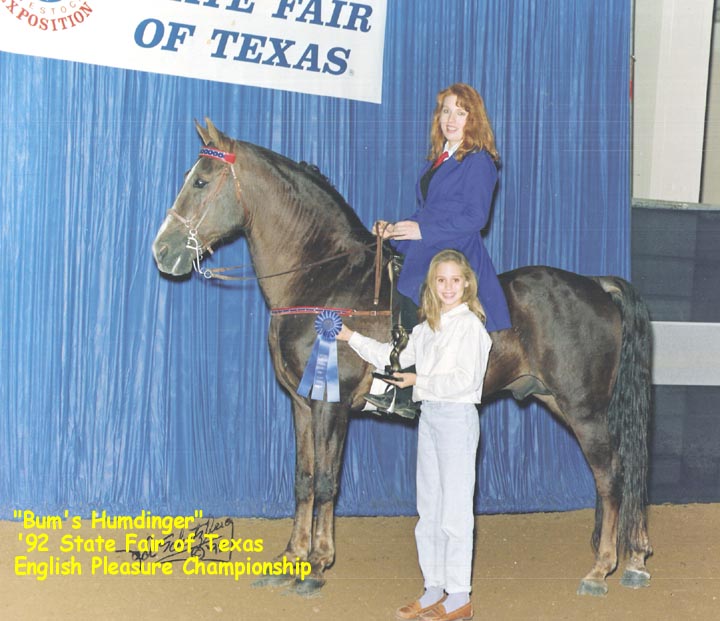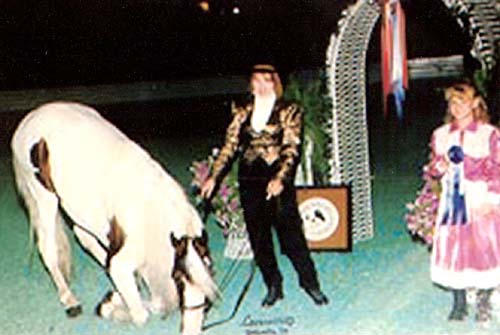 . . . in a parade in Texas, or in a parade in Murfreesboro, TN: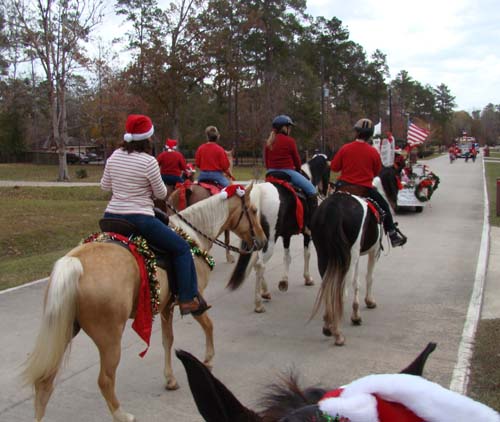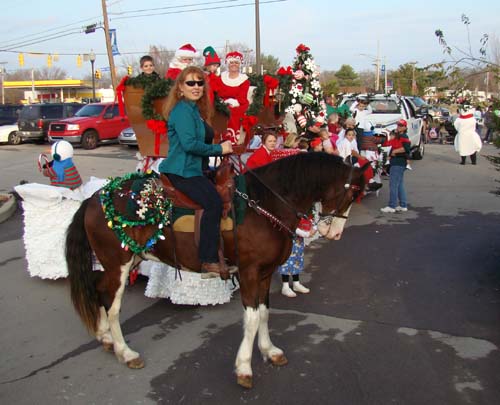 . . . riding with camels, or riding INSIDE and through the Pop A Top Bar in downtown Shelbyville, Tennessee: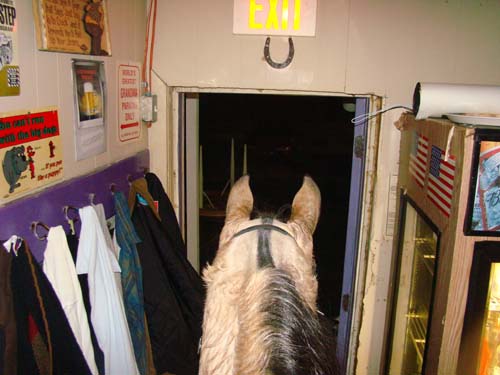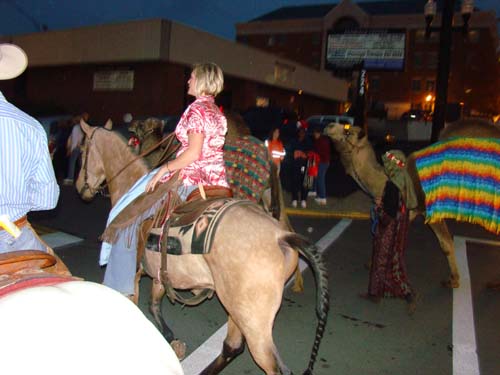 Riding with a big, organized trail ride down the side of major highways from Logansport, Louisiana to downtown Houston, Texas (Old Spanish Trail):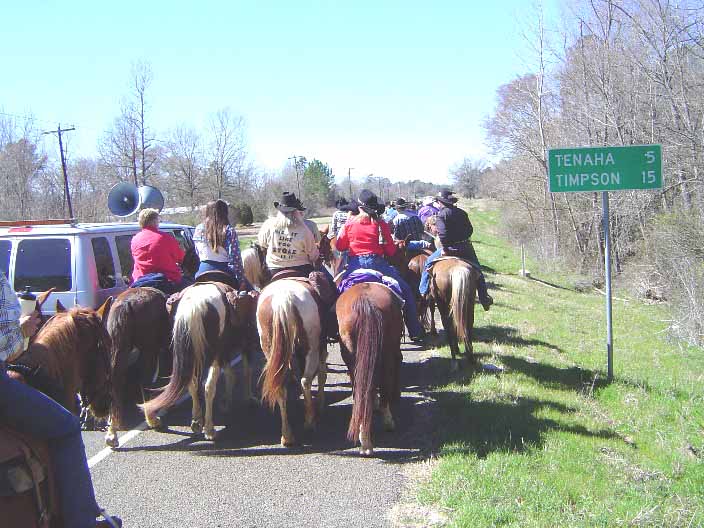 . . . riding in the mountains and waterfalls of Big South Fork of the Cumberland River in Kentucky and Virginia: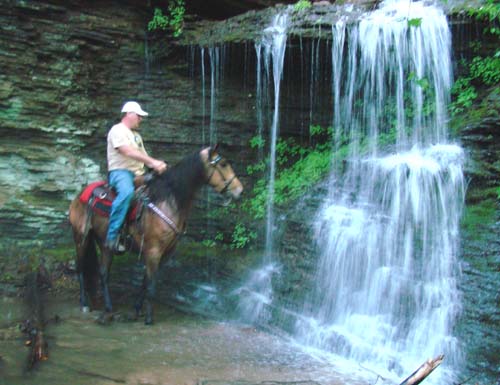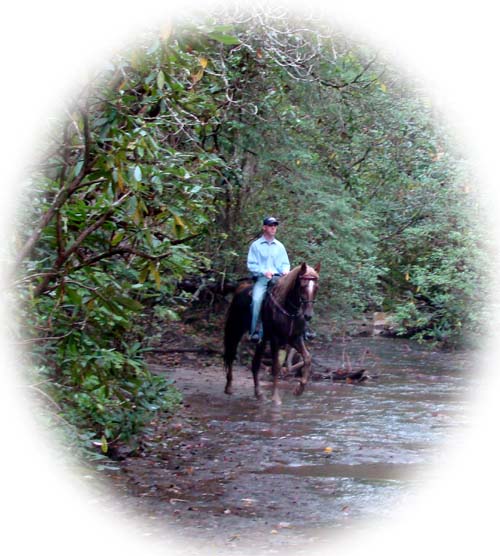 . . . Or riding up to 10,000+ feet above sea level in the Rockies in Colorado (and having snowball fights on July 4th, 2009):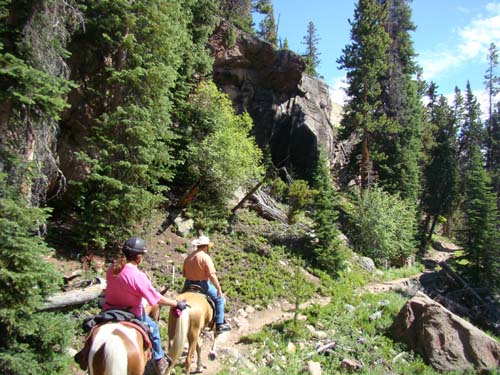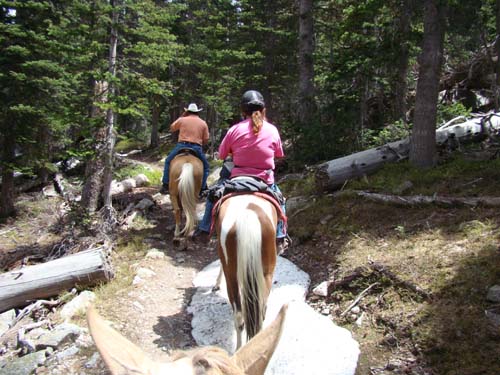 We produce barefoot and keg and lite shod pleasure horses with extensive traveling, camping and trail experience. (This is our lifestyle and we travel a lot, training our own riding horses and then selling them, starting all over with a less experienced horse and polishing it.)
. . . Learning to negotiate streams, learning to hydrate along the way . . . and learning to climb up the mountains in an efficient manner: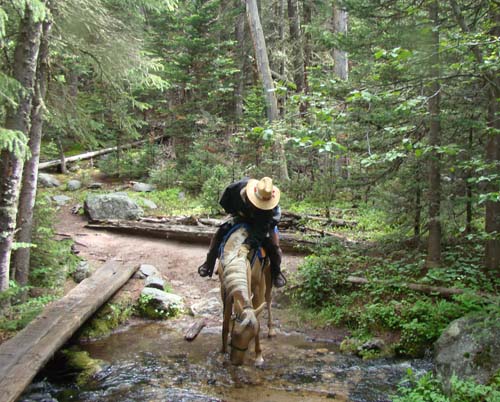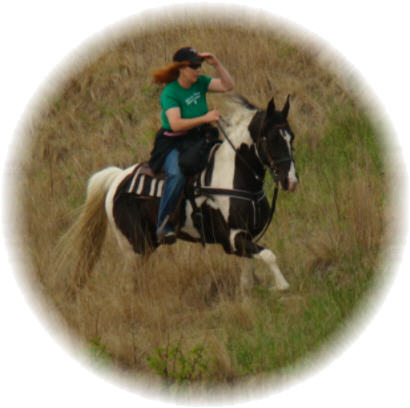 . . . Riding the LBJ Grasslands in Texas in the winter: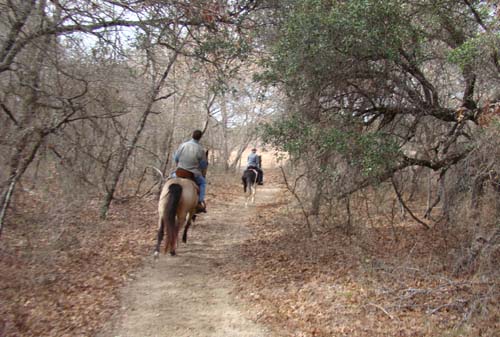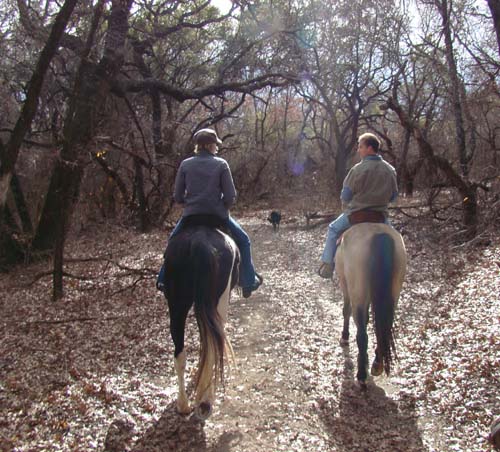 . . . or exploring the Natchez Trace in Mississippi in the heat of the summer: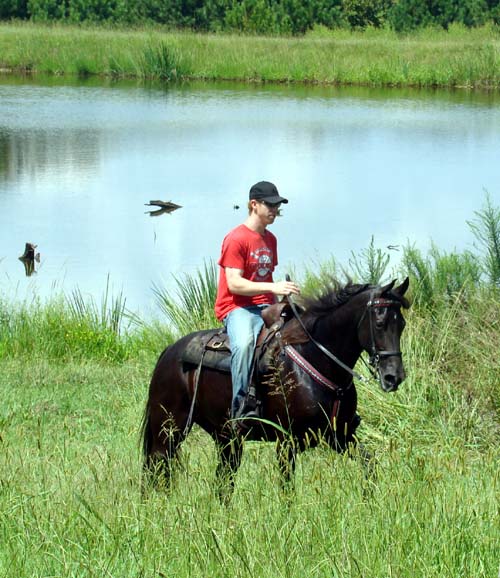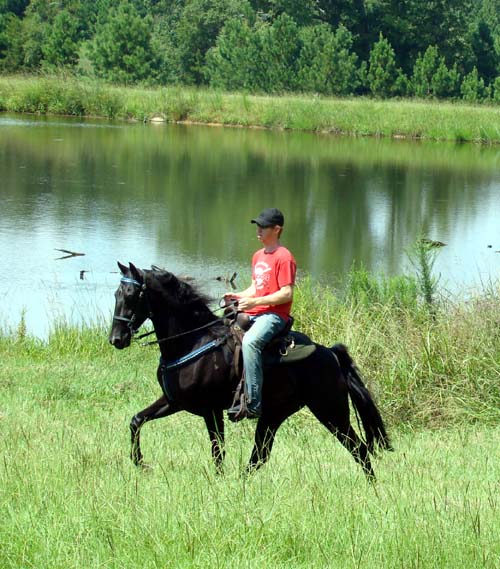 . . . goofing off in the stalls at home . . . or training through the city neighborhoods, past barking dogs, garbage cans, kids on bicycles, traffic: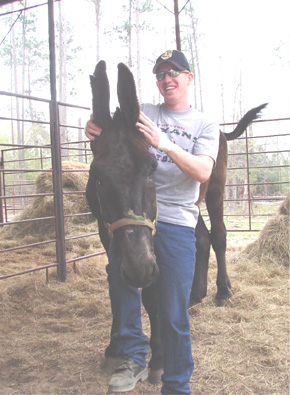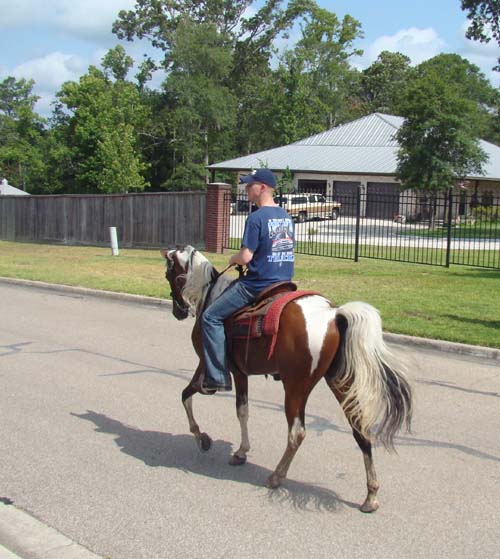 . . . Giving kids a thrill: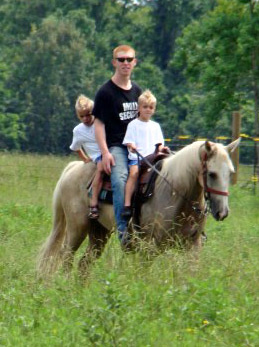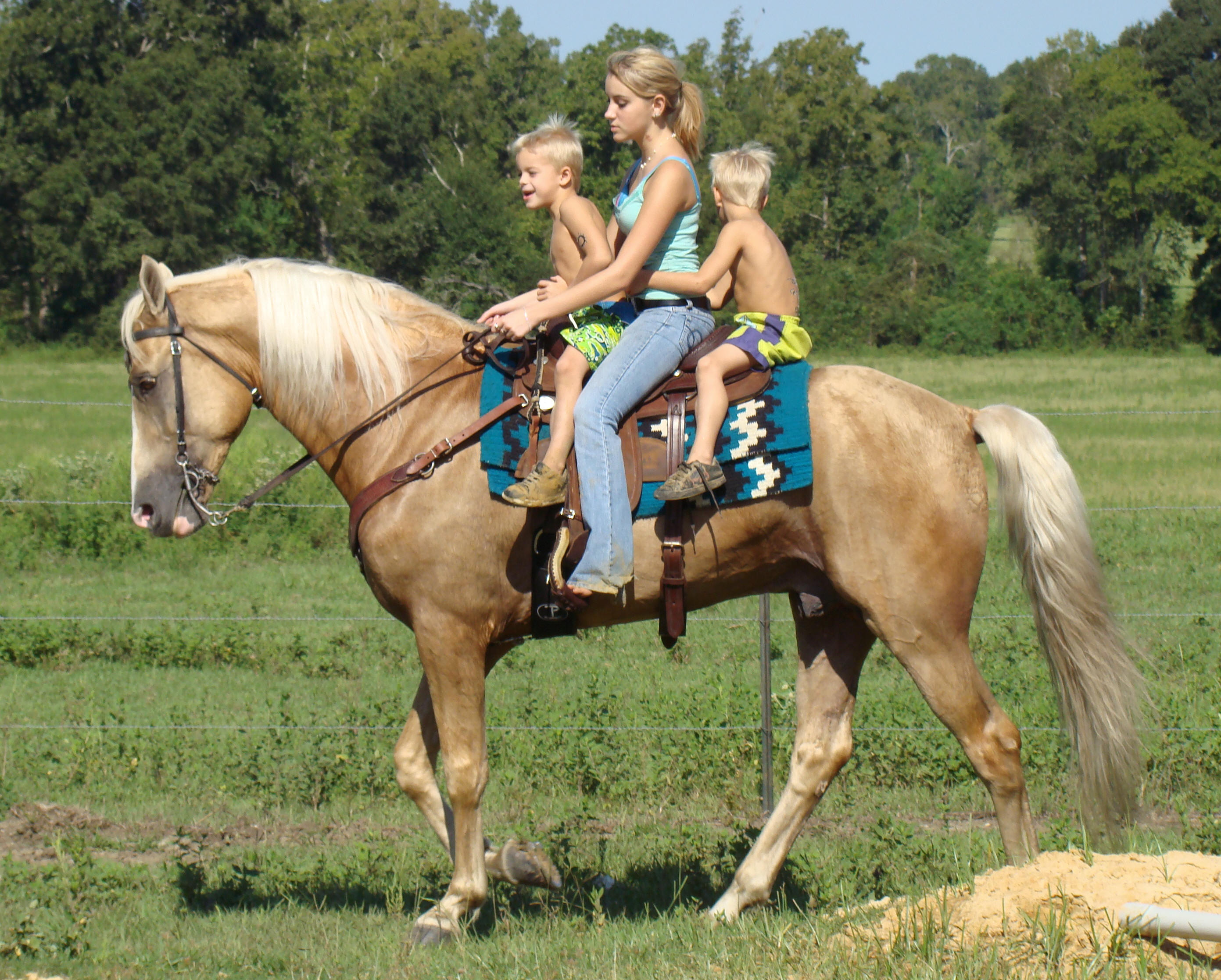 . . . Using the trail horses to move cattle from one pasture to another, push them to the corral for vaccinations, branding, etc.: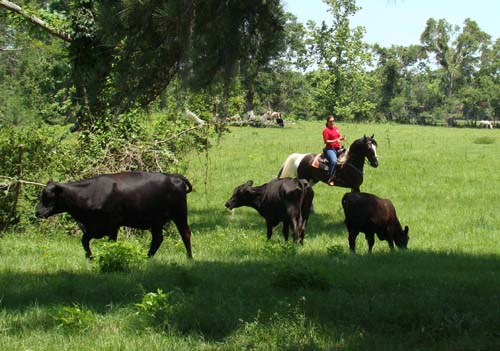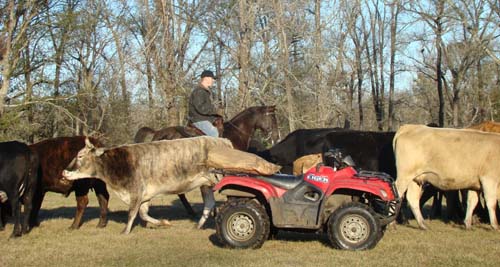 . . . goofing around with the typical mellow dispositions of the gaited horse: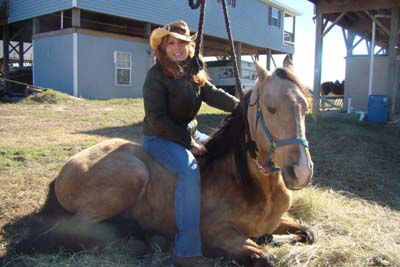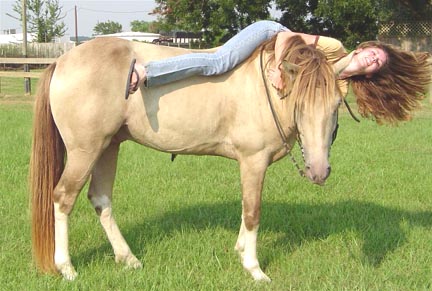 We love our job!
We raise them, we buy some, polish and resell, and we take consignments. We sell quality weanlings, yearlings, brood stock, trail horses and a few which have crossed from the trail to the show ring with great success.
We have sold horses all across the U.S., to Canada and Israel.
We started out in 1983 but went full time in 1992, and between the four of us, we have combined training experience of 114 years!
. . . Whether Bonding with our equine buddies (pictures from happy customers):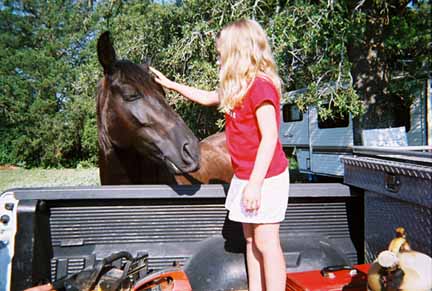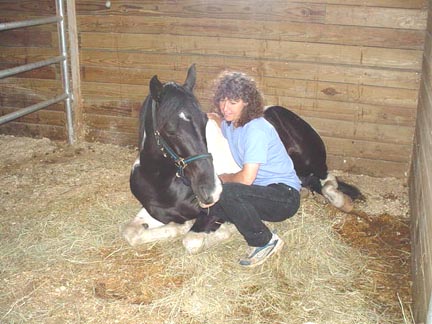 . . . Enjoying our broodmares: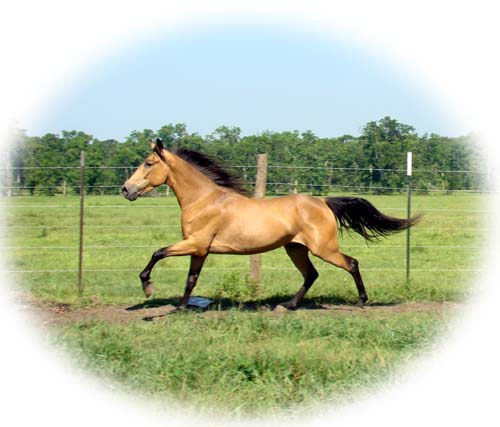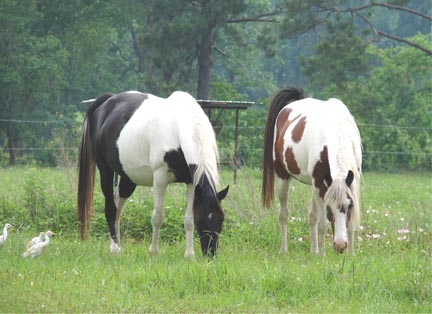 . . . Appreciating the true equine beauty of our stock: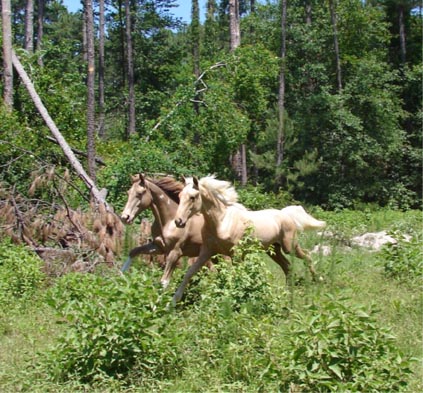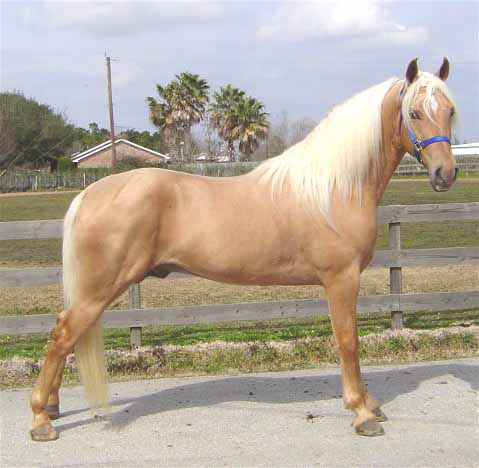 \
. . . Loving raising the foals: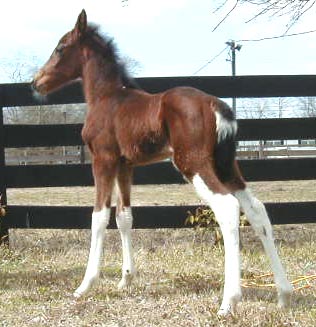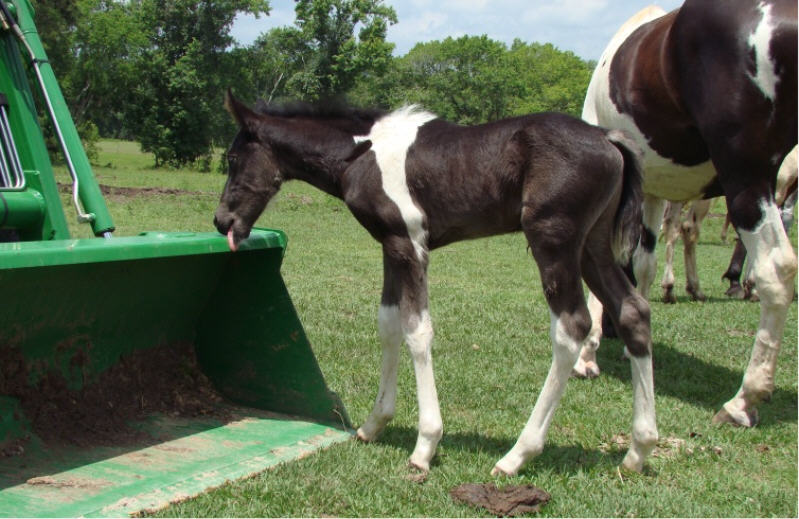 . . . developing the yearlings: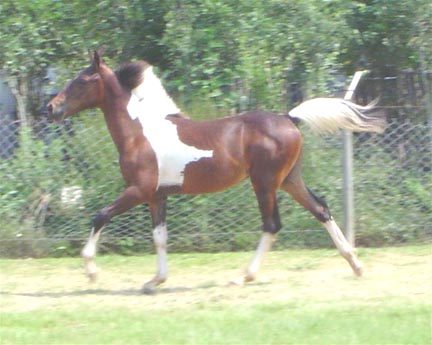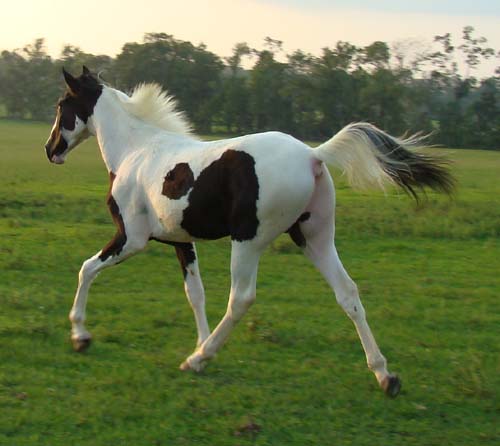 This is simply our way of life, and we want to share it with you.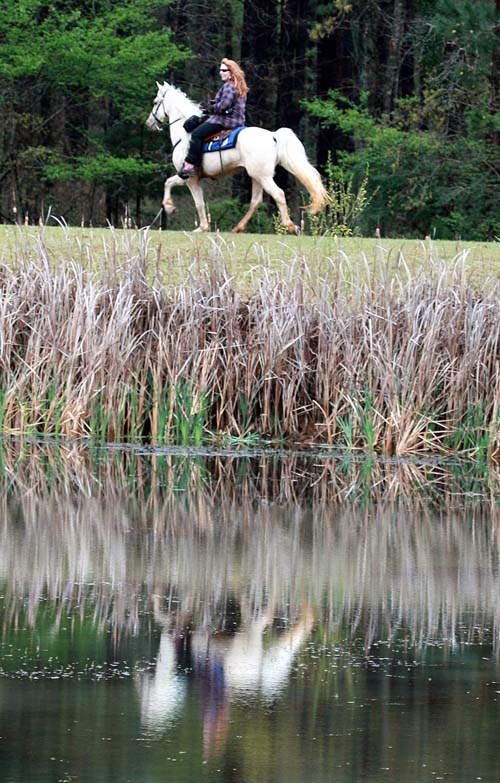 'Nuff Said!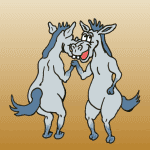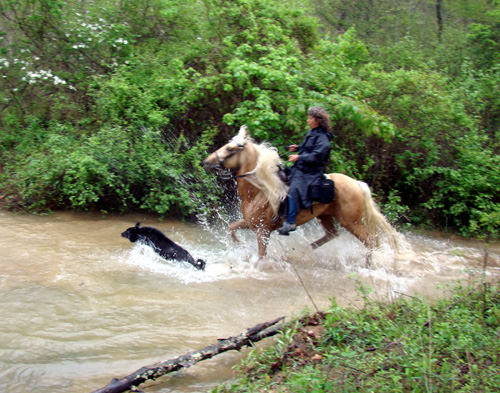 Wanna see some fun in motion?
Click on dancing horses at LEFT or on Lynn riding Pistolero at RIGHT to go to our "Good Times" page to see all the activities we do with the horses, and trips that we take. More pics and videos coming soon!
Email: LKidder328@aol.com or call
281-726-4545
*All pictures are of gaited horses/donkeys/mules trained and sold by Cloud 9 Walkers.
Cloud 9 Walkers
P. O. Box 878
Hardin, Texas 77561-0878
(55 minutes east of Houston)
281-726-4545
(Entire contents of this website copyrighted by Cloud 9 Walkers)

Email me!







"Far better to dare mighty things, to win glorious triumphs, even though checkered by failure, than to take rank with those poor spirits who neither enjoy much nor suffer much, because they live in the gray twilight that knows not victory, nor defeat."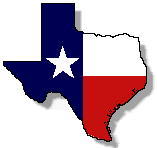 "Every man dies. Not every man truly lives." -- Braveheart