CLOUD 9 WALKERS
"Arrow"
Extraordinary Black/White Spotted Tobiano Tennessee Walking Horse Colt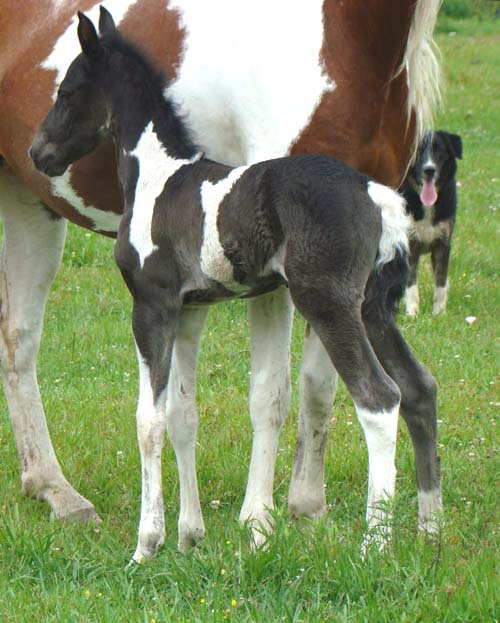 Arrow has a big bone structure, like his parents, as well as a proud presence about him.
"Arrow" -- Beautifully-marked black/white tobiano stud colt born 5/09/08 with proud presence by Go Boy's Champagne Pride out of Miss Indiana (grandsire pictured at top of this page "Pride's Split Decision") -- both sire and dam on premises, and this cross has produced many gentle, people-loving smooth-gaited pleasure mounts. He will be really flashy, as his rump will be jet black with a white tail. Arrow is a full brother to "Sawyer" and "Pride's Black Tie Affair" (both pictured on the Baby page). $2000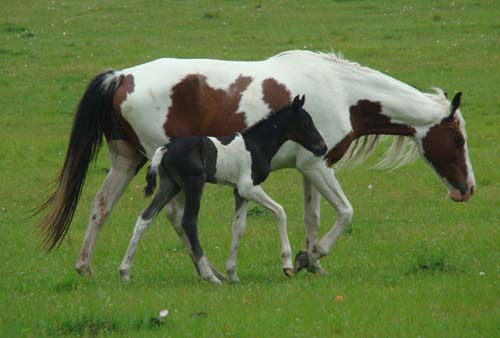 Arrow has a beautiful 4-beat gait at liberty, as well as an athletic, easy canter.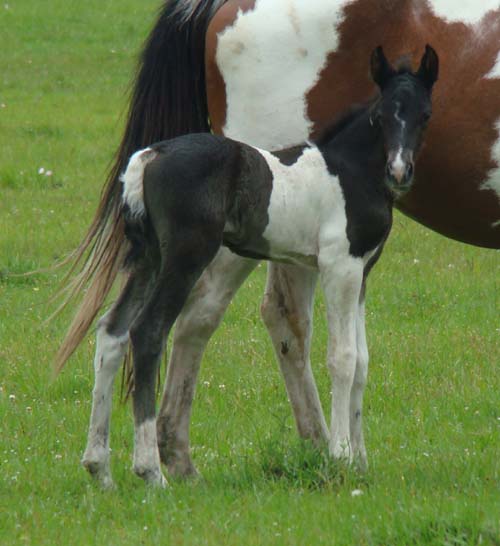 This colt will be flashy with his black rump, white tail and unusual lightening bolt down his face.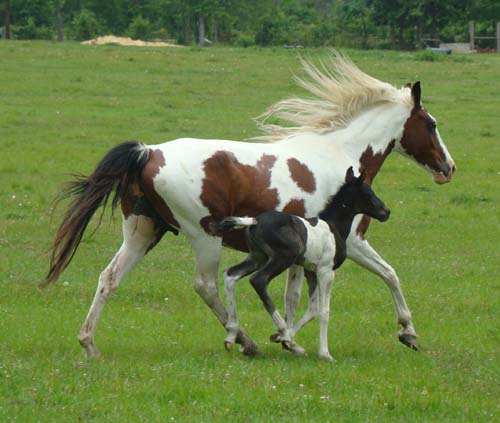 These pictures were taken on 5/13/08.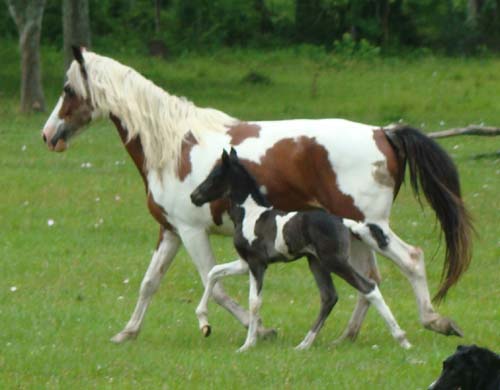 A beautiful moving colt!
Sire: Go Boy's Champagne Pride
Classic Champagne Tobiano
Go Boy's Gold Insignia
Gold Champagne Tobiano (Homozygous)
Paint's Moon Man
Paint The Town
Insigna's Sweetheart
Emily's Rose
Mack K's Lucky
Princess Lady B.
Pride's Fancy Nancy
Black
Pride's Solid Gold W
Pride of Midnight H F
Go Boy's Dolly II
Johnny's Lady B
Johnny Cash
Art-Jen Lady B.
Dam: Miss Indiana
Bay Tobiano
Pride's Split Decision
Bay Tobiano
Cherokee's Pride
Sealy's L.G.S.
Handshaker's Babe
Casperine
Threat's Black Power (by Triple Threat)
Sam's Song
Prides Racking Girl
The Pride of the South
Raider's Grit & Steel
Dream A While
Reflection's Ripple
Shadow's Reflection
Mountain Nellie Sue


Email me!