CLOUD 9 WALKERS
Calvin's Black Crystal a/k/a "Boogie"
Extremely Gentle, Sweet, Smooth, just a little under 15H
7-yr-old Black & White Tennessee Walking Horse Mare
Direct daughter of the World Grand Champion "Calvin Klein"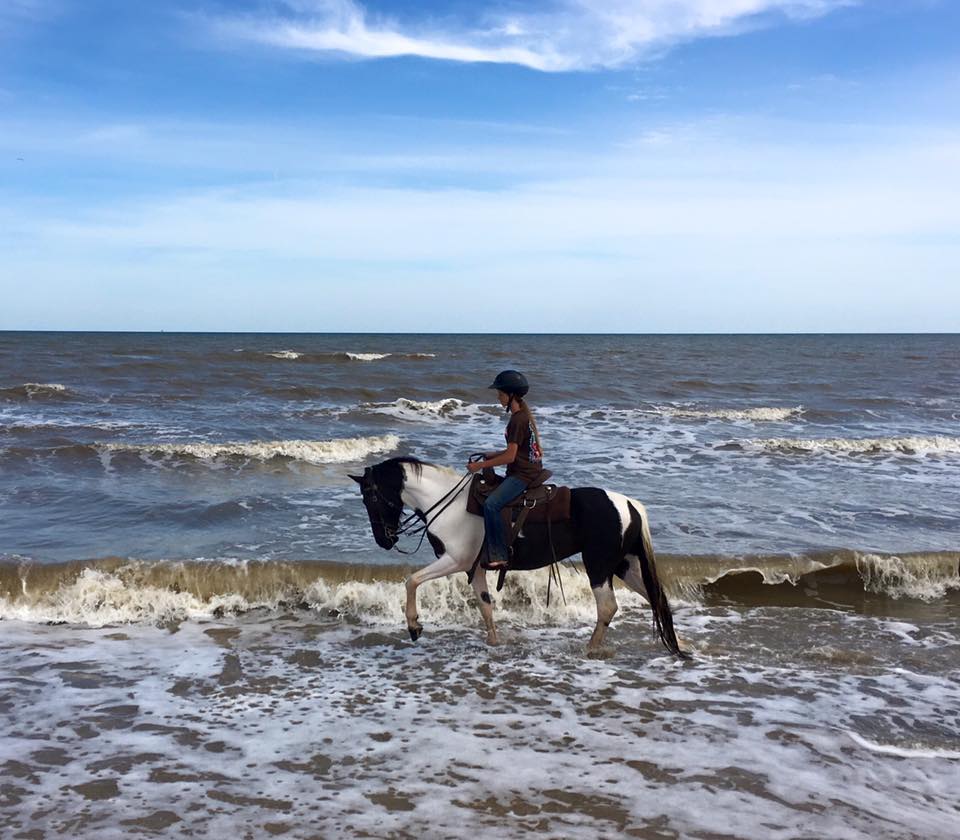 Cheyenne riding Boogie in the Gulf of Mexico on 4/9/16.
"Boogie" -- 7-yr-old 15H (just a little under) black & white spotted Tennessee Walking Horse spirited mare, probably gentle for most people (advanced beginner and up) to ride. She is a direct daughter of the World Grand Champion "Calvin Klein", and performs a thrilling true racking gait, unless you ask her to perform her true, head-shaking walking gait. Boogie has been to the ocean, to the lake, on camping trips and to indoor arenas to play around. She has won blue ribbons in the show ring with youth riders and then I've had a blast riding her through the forest on our camping trips. $5500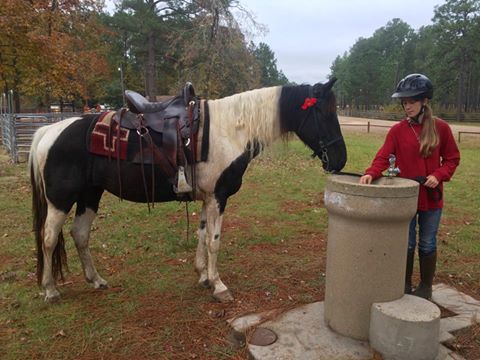 Cheyenne and Boogie handing out at the water cooler during our camping trip the week of 12/10/16.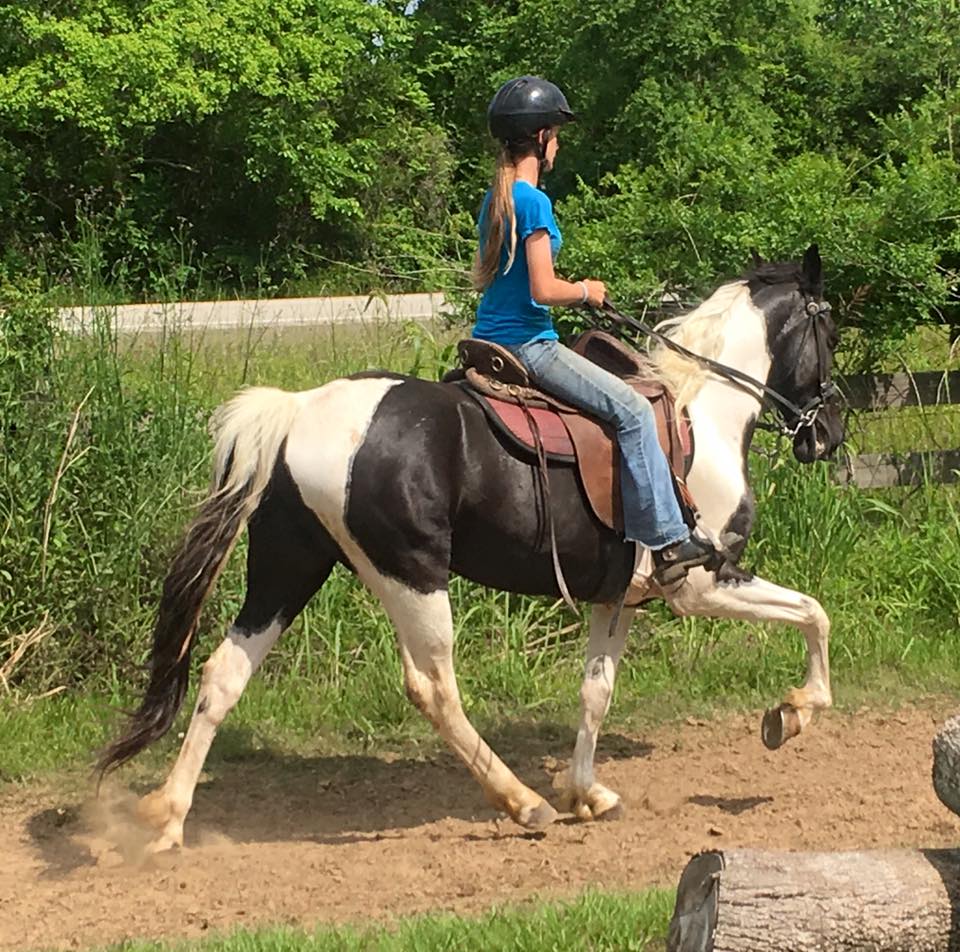 Cheyenne trying Boogie's rack out. She performs a natural racking gait, but will also slow it down and perform a gorgeous natural head shaking true Tennessee Walking gait, as well.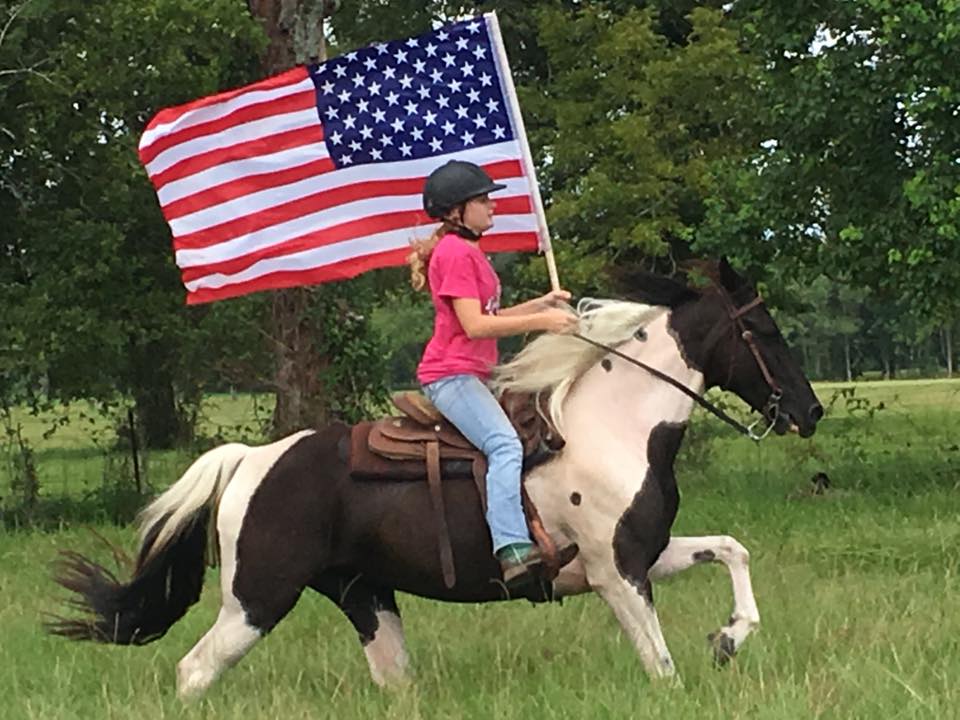 Hailey carrying the flag on Boogie on 9/11/16.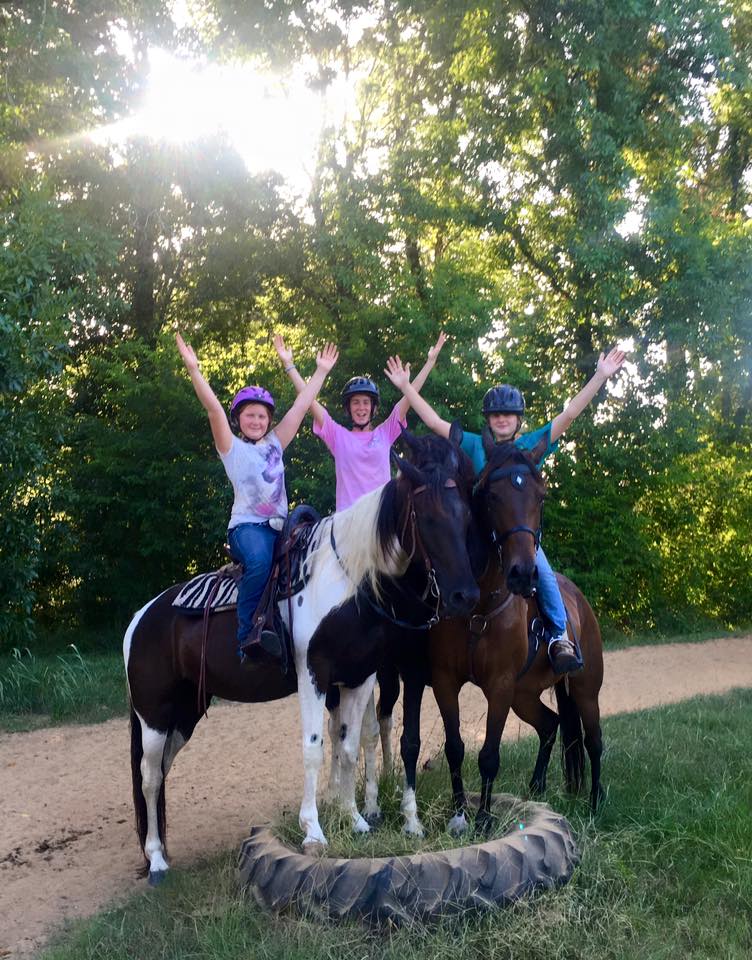 Victory!!!! Riley on Boogie, Cheyenne on Dino and Hailey on Mocha.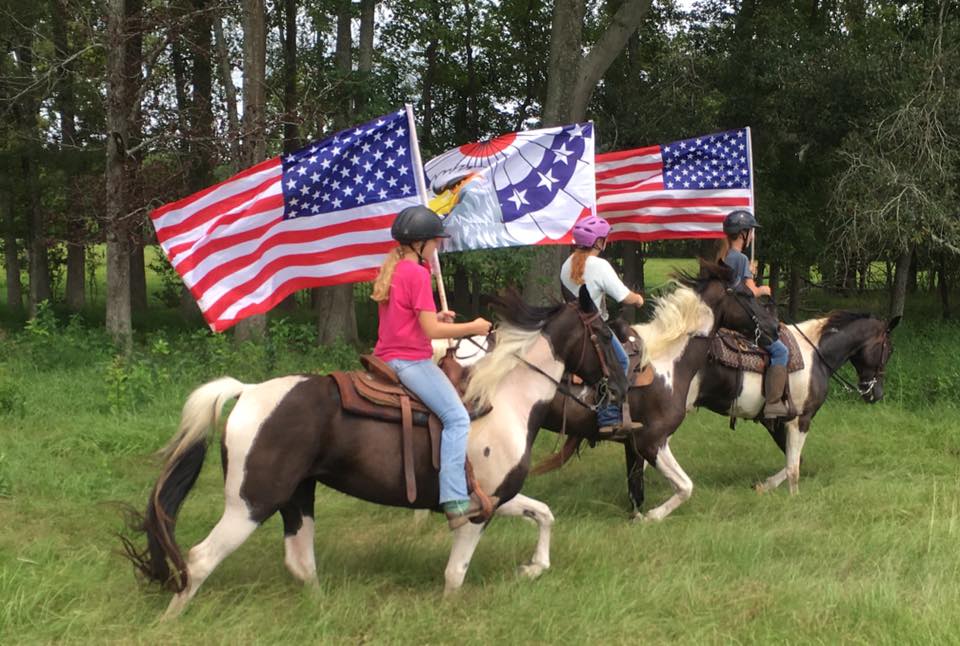 Flag formation practice! Hailey on Boogie, Riley on Dino, and Cheyenne on Tejas.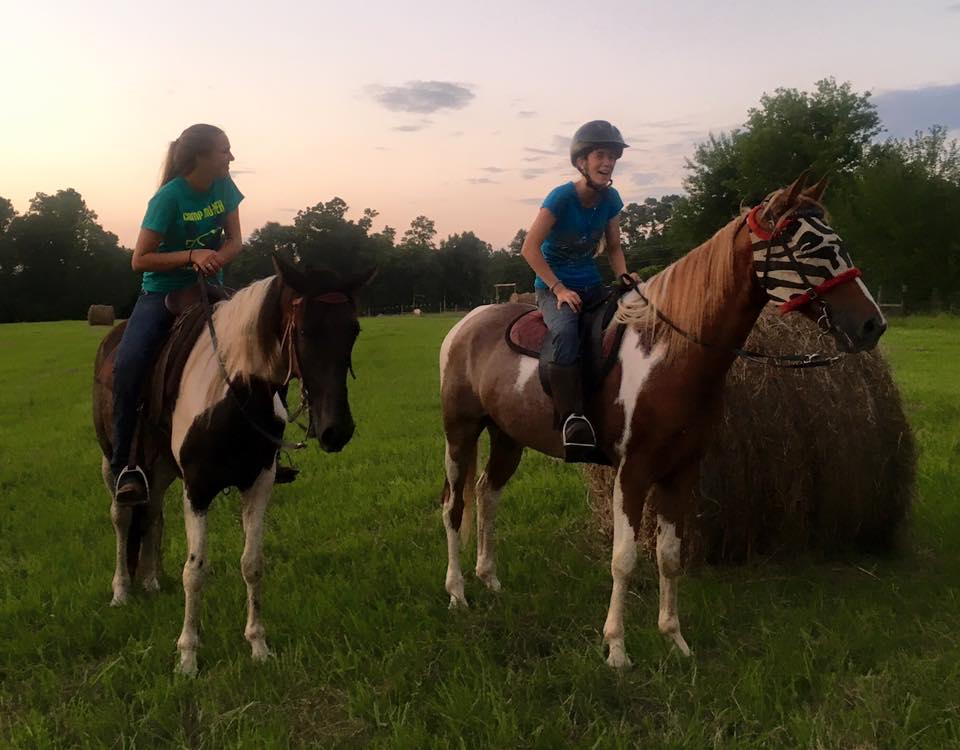 Kathryn, on Boogie, and Cheyenne on Tomahawk hanging out in the pasture after a good ride.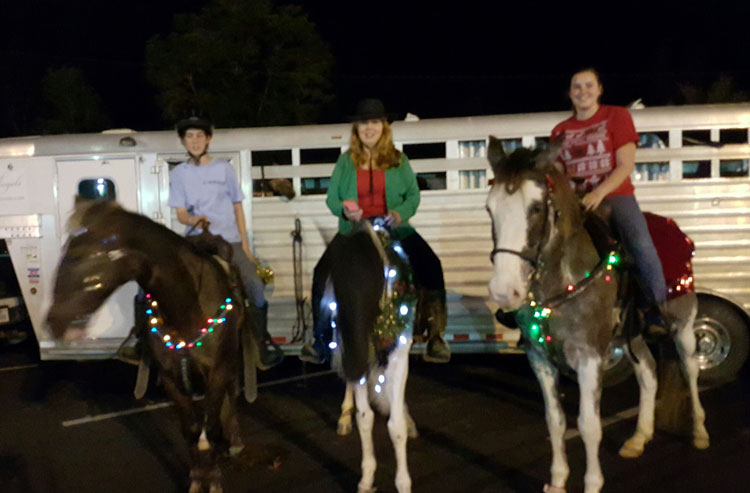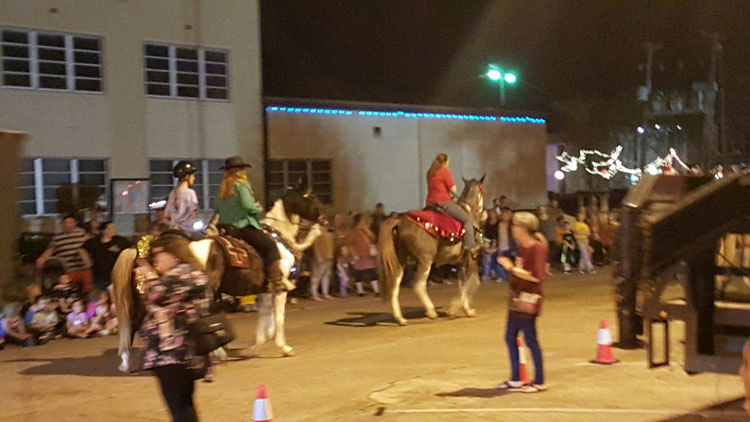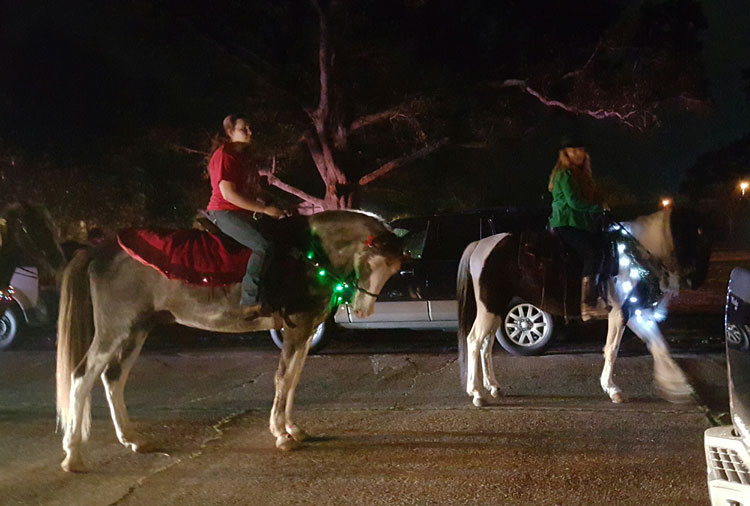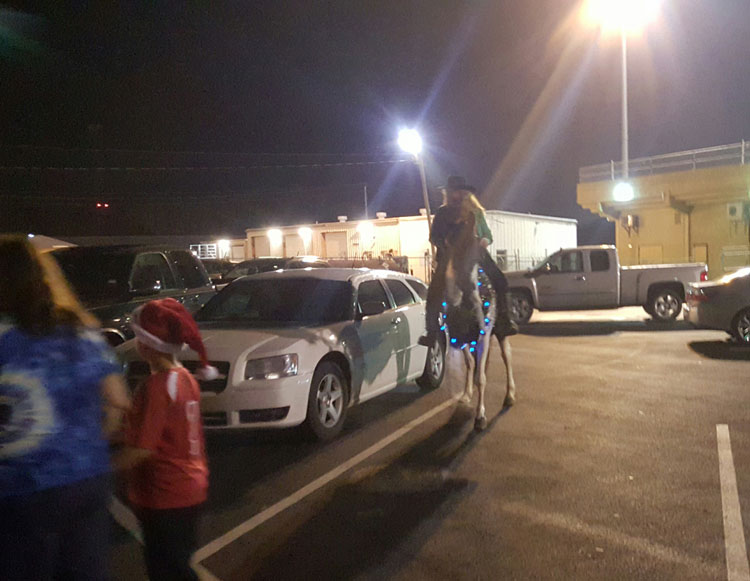 I rode Boogie in our local Christmas parade this year with battery-operated lights. Cheyenne rode Indy and Liz rode Big Dan.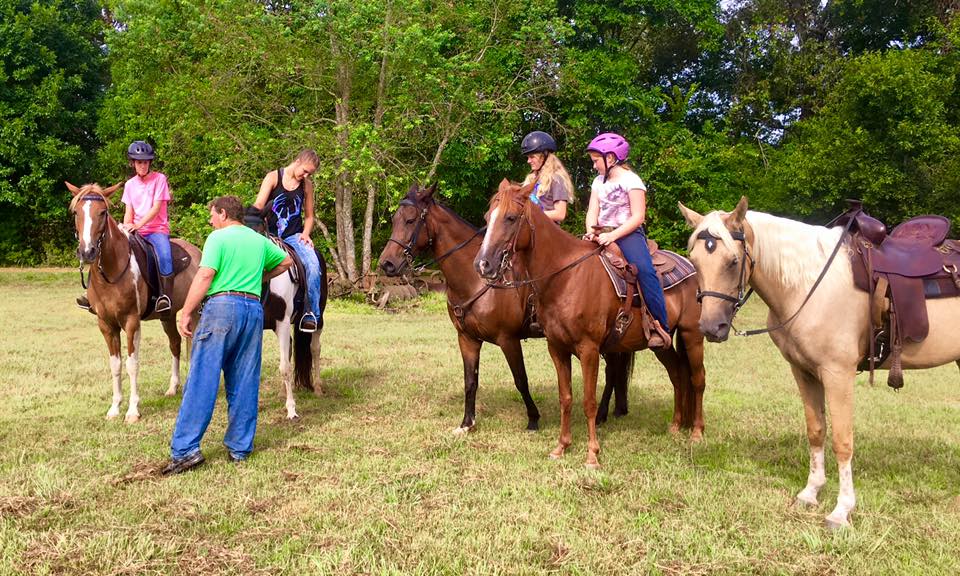 Judge Huey checking curb chain on Boogie in our practice pleasure class to get ready for an upcoming horse show.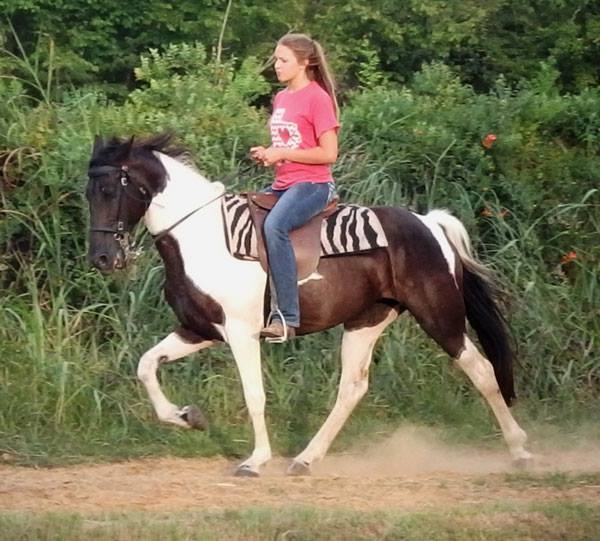 Boogie has been turned out to pasture for awhile, and we just brought her up to put her back to work. We assigned her to Kathryn, who wants to show her in a few weeks, and Cheyenne coached her patiently for about 30 minutes on how to collect and establish a headset. Good job, Boogie! Good job, Kathryn! Excellent job, my little chickadee, Cheyenne!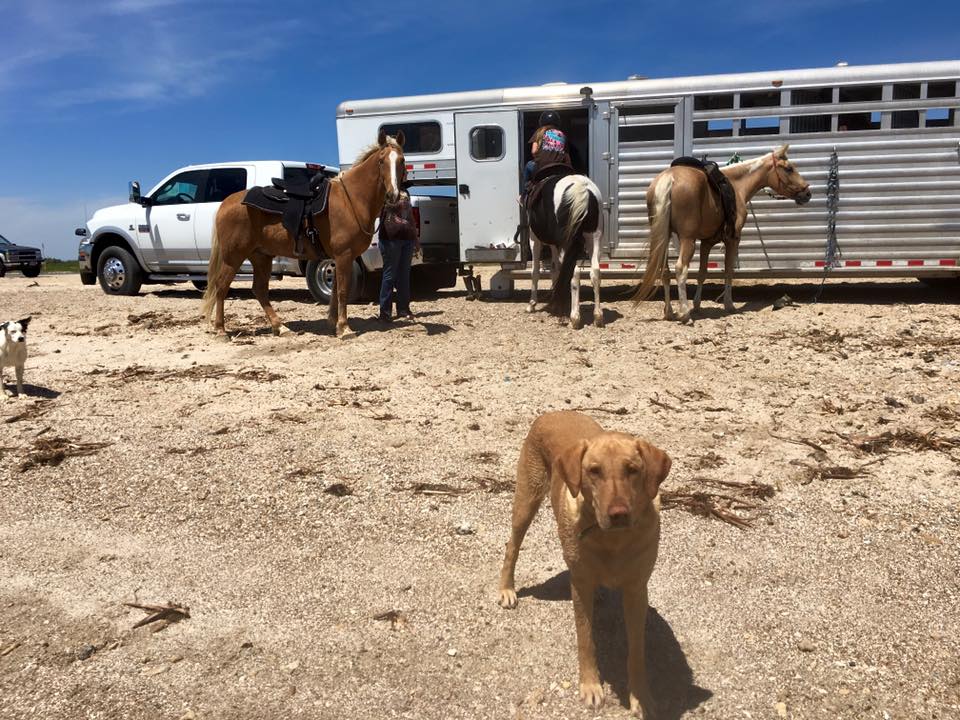 Taz says, "You ready yet, Mom? I need to go find you a really big piece of washed-up shipwreck and bring it back to you so we can play fetch!

Ali is riding Sam, Cheyenne is on Boogie, letting her get a drink of water out of the tub that we brought with us. Honeybee is tied to the trailer waiting on me, and Hollywood is peeking out, waiting his turn.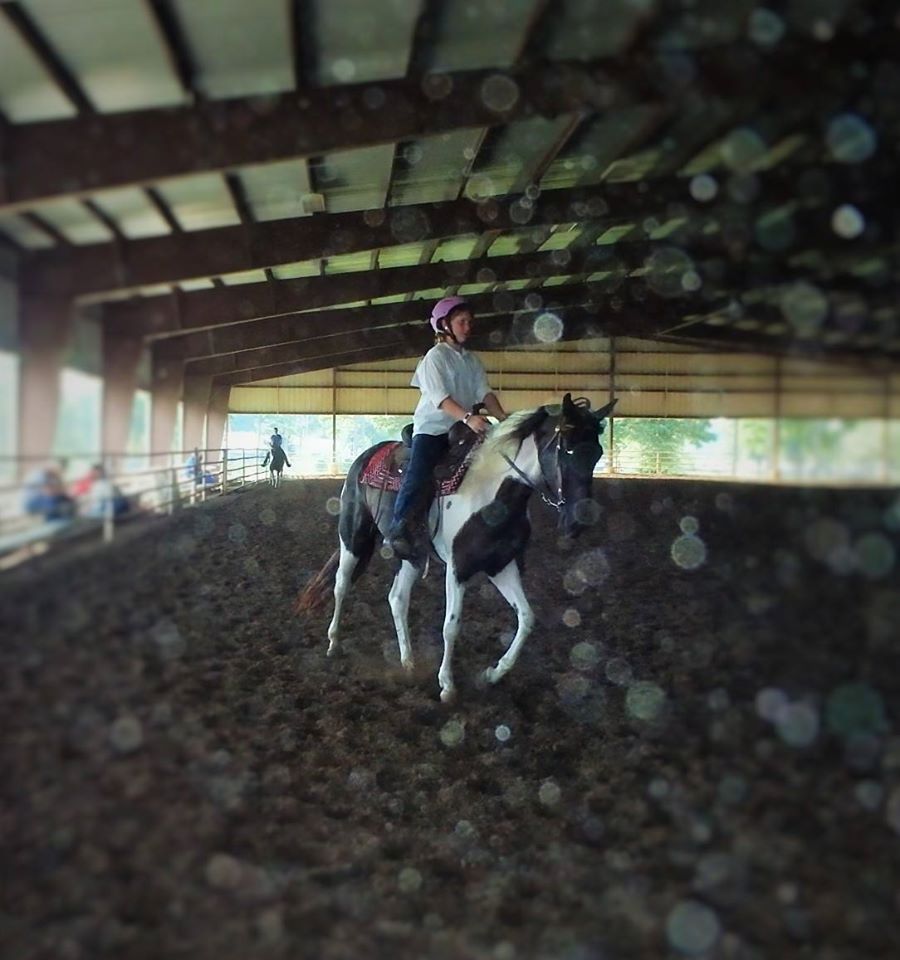 Riley and Boogie (Calvin's Black Crystal) in the show ring at the NWHA South Texas Gaited Rumble in August, 2016 . . . a formidable team!

Marie won the final class of the night on Jasmine of the Carolinas (barn name "Honeybee") at the NWHA South Texas Gaited Rumble!! At 10pm with lots of people having already left, we still had some pretty nice sized classes, and this class was Open Breed Favorite Gait Novice Rider. The really cool thing was that Cloud 9 Walkers horses won 1st, 2nd, 3rd, 4th and 5th places in this class!

Coming in second was cute little 11-yr-old Riley, riding Calvin's Black Crystal (barn name "Boogie"). She worked on two horses for about 3 weeks to try to make a decision which horse to show, and last week, we made the final decision to go with Boogie. They were a rock solid duo!

Third place was Hailey, riding Mocha Choca Laca, a BAREFOOT racking mare that she just partnered up with about two days ago. She rode her Paso mare and made huge progress in learning how to corto and largo correctly, and then she rode a few others for a couple of weeks to decide on a second horse to show, but about two nights ago, we grabbed Mocha out of the pasture and put Hailey on her in one of our schooling classes to see what would happen. They were magic together! In another big class, they actually won first place!

Fourth place was awarded to Janet, riding the beautiful Hawk's Rain Man (barn name "Don Diego"), who is not in our barn anymore but we raised him, trained him and sold him to his new owners, so we're mighty proud of him! His rider, Janet did a fabulous job of showing off his head shaking walk, and his new trainer, Lennie Kidder has done a fantastic job with his natural walking gait. We look forward to seeing this youngster continue to improve and wow everyone as he matures.

Fifth place was our beautiful Kathryn riding She's Armed With Steel (barn name "Josie"), and that's pretty remarkable, considering that Josie has been turned out to pasture for months, and we decided to bring her in and show her about two weeks ago. She's only 3-1/2 years old and this was her first show. Kathryn really did a great job setting her up in the bridle and racking around the arena with beautiful headset and smooth racking gait. At the end of the night, she rode Josie in waterglass and WON THE BLUE!!! Then she came back and rode her in barrels and poles and won the poles. Versatility plus for this duo.

Hard, hard work, blood sweat and tears paid off in a memorable and fun night. Thank you to all the parents who shared these girls with us, and thank you to the folks at NWHA for giving us this opportunity.
Click on embedded arrow ABOVE to see Boogie in action.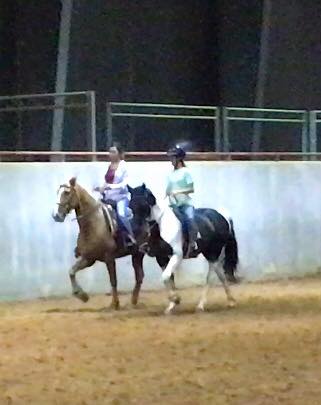 While you were sleeping, we were still working hard! And loving every moment of it.

1am ride at the show grounds getting ready for their classes the next day.

And it paid off!

Marie on Sam, being coached by Cheyenne on Boogie.

Tres Amigas back at camp with their baby goats. Well, Ruth didn't have s baby goat so she settled for her stuffed horse pillow!

Cheyenne is on Dino, Kathryn is on Boogie and Ruth is on PolkaHontas.

I really can't decide which I love more . . . sunset rides or sunrise rides.

This is our sunset ride to the lake, hurrying so we can tie our horses up and swim awhile, our cooling reward for a day's hard work.

Kathryn is leading the way on Boogie, Ruth is riding the champagne gelding Butterscotch, and Cheyenne is riding the black and white gelding Dino through the beautiful, fragrant, shady Angelina Forest in Texas on July 24, 2016.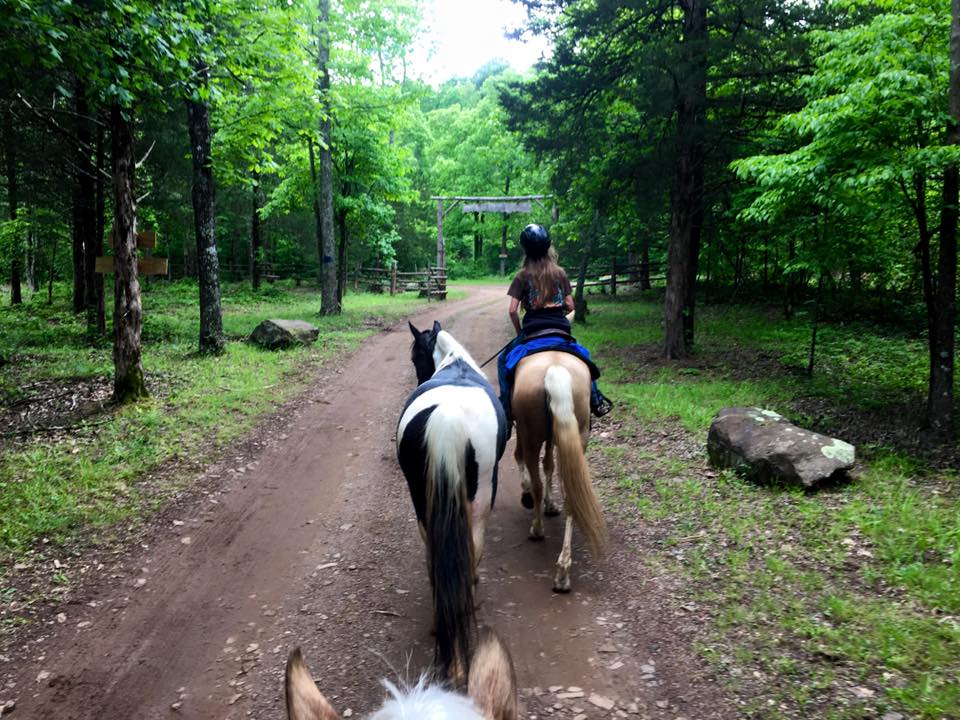 Cheyenne, riding Honeybee, ponies Boogie back across the creek for the night after Jarrod borrowed her for our 21 mile ride today to and from Twin Falls in the Arkansas Ozarks.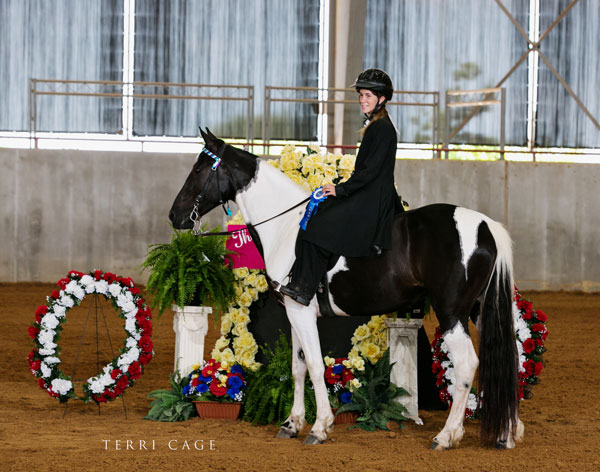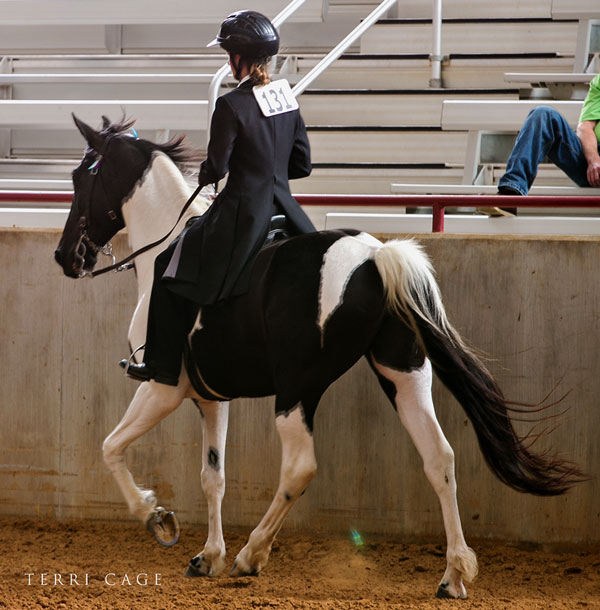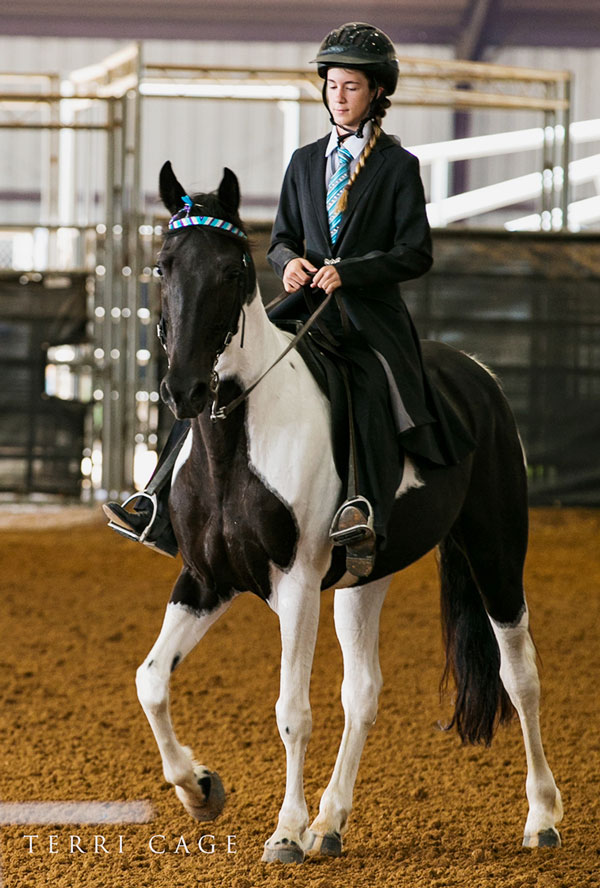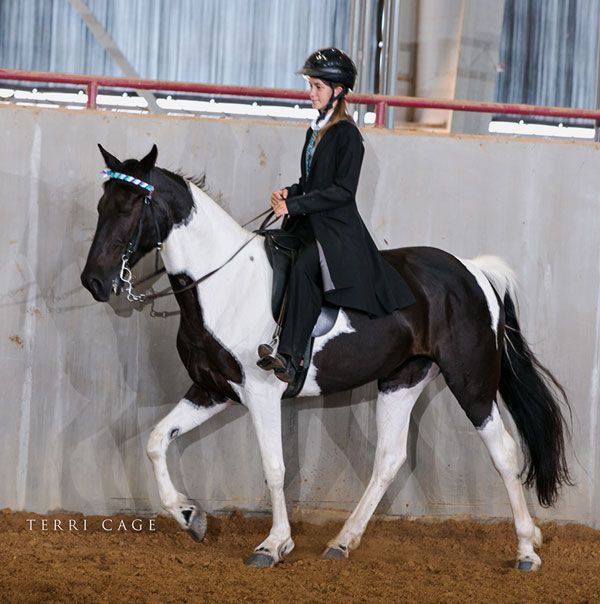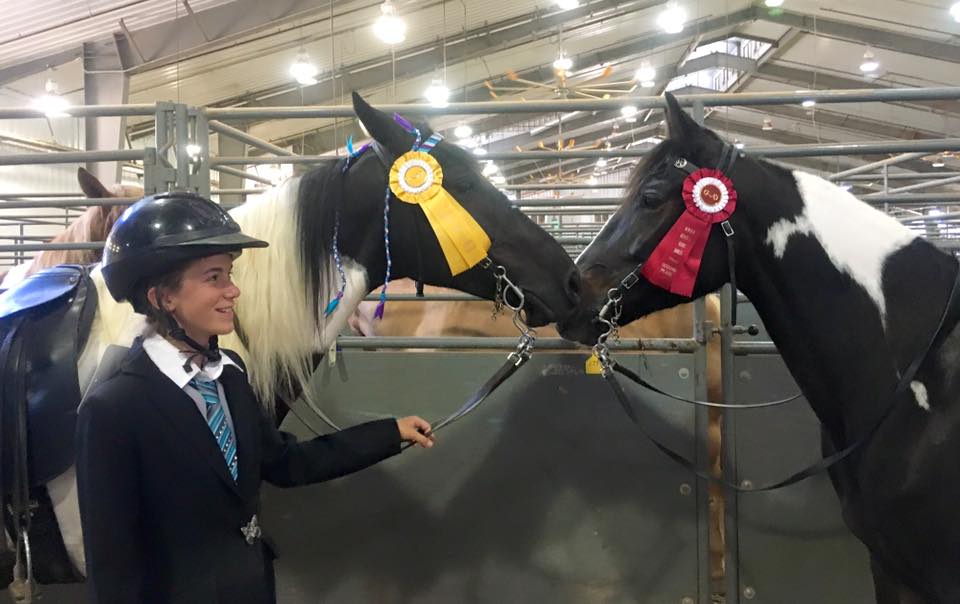 Hard work definitely pays off!!

I rode Sophie in the trail pleasure racking class and took second place out of eight good entries at the Texas Jubilee Horse Show! But the biggest thrill was my little chickadee getting third right behind me on Boogie!!

Yes, I would have been happy if she had beaten me, too! She is hot on my heels and my day is coming!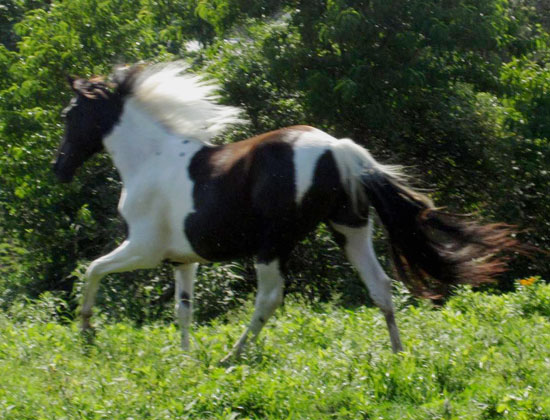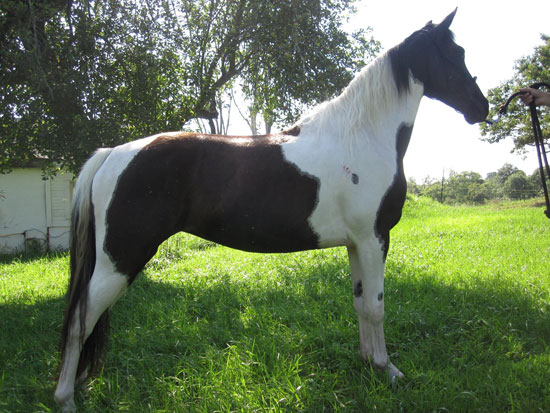 One beautiful Tennessee Walking Horse mare!

Zoe and Honeybee, then Tilly who is loaded in the reverse position, and then Boogie are all loaded in the same compartment, side by side with no divider.

We rarely have a trailer loading issue.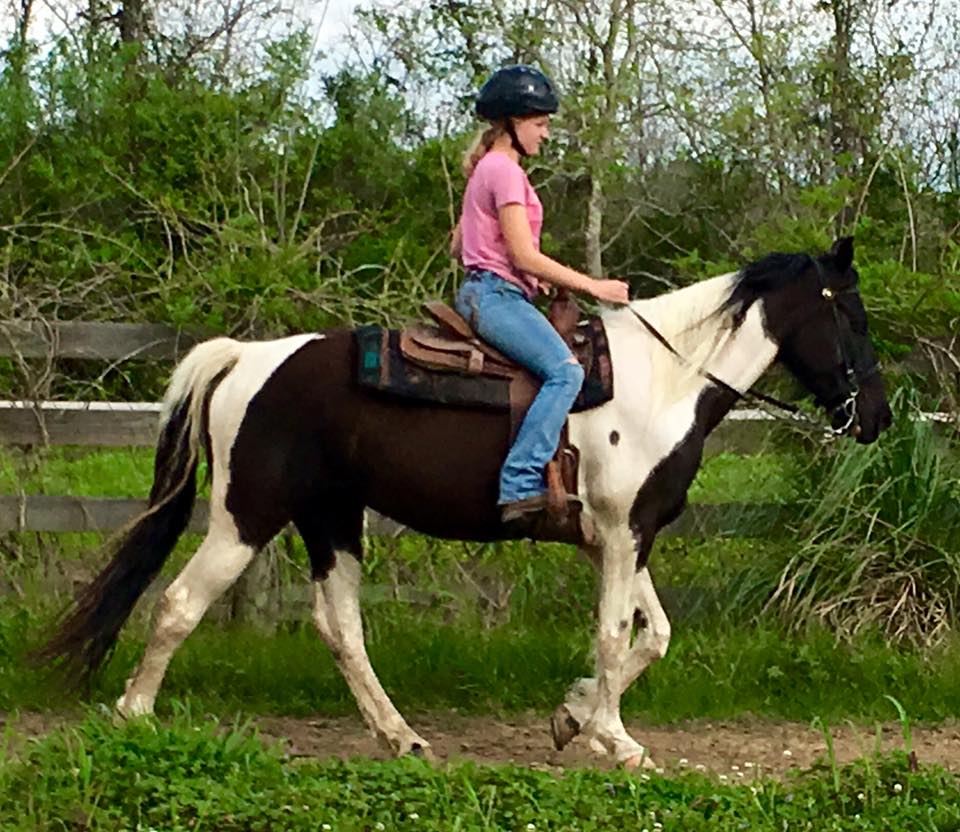 Hailey on Boogie, 3/16/16.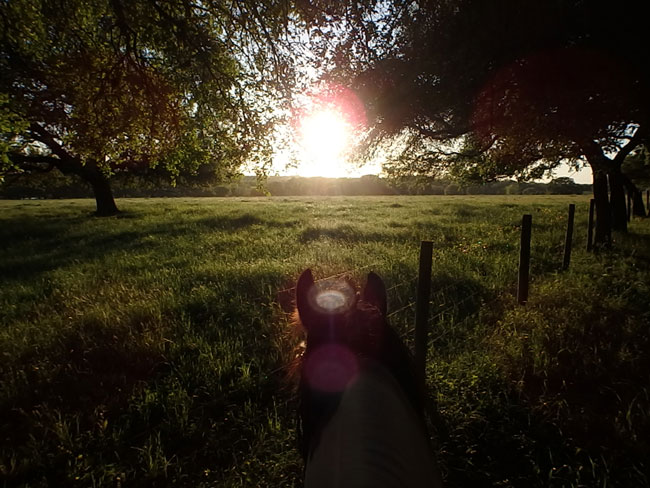 Boogie gave me a thrilling sundown riding in beautiful Brenham, Texas on 3/31/16.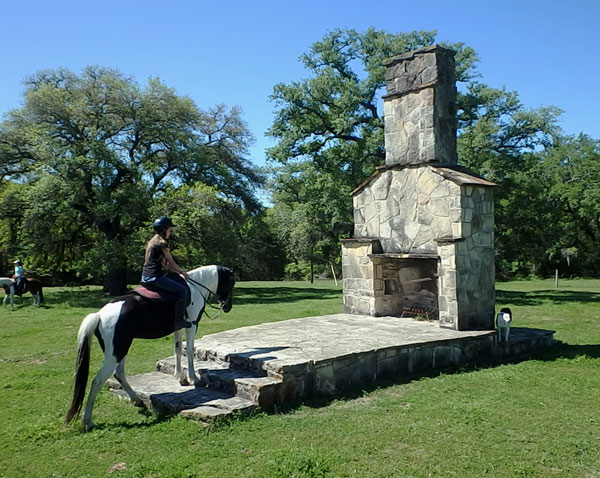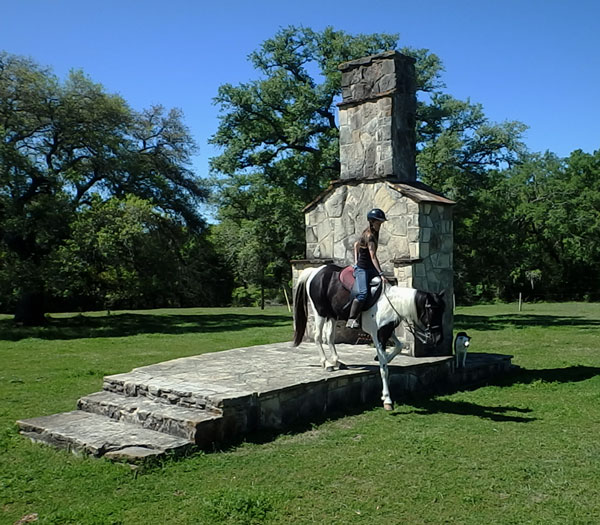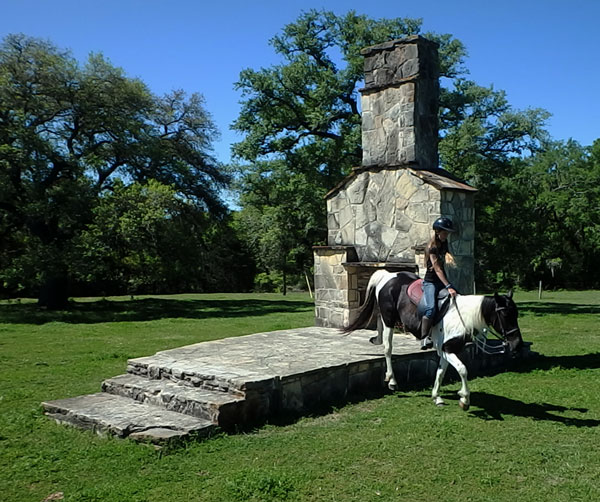 We love this old fireplace for a pasture training obstacle.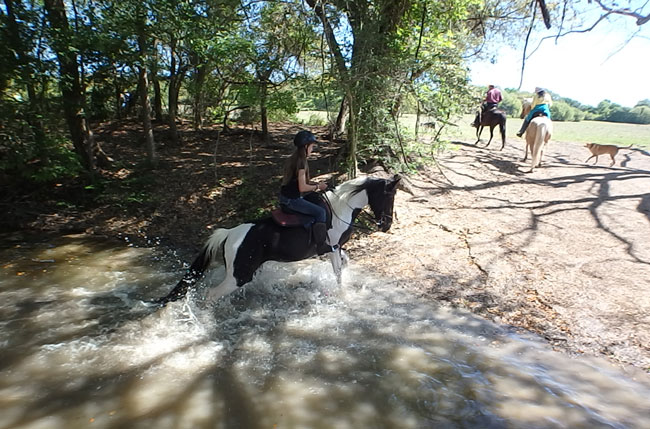 Cheyenne riding Boogie out of the creek in Brenham, Texas on 4/2/16.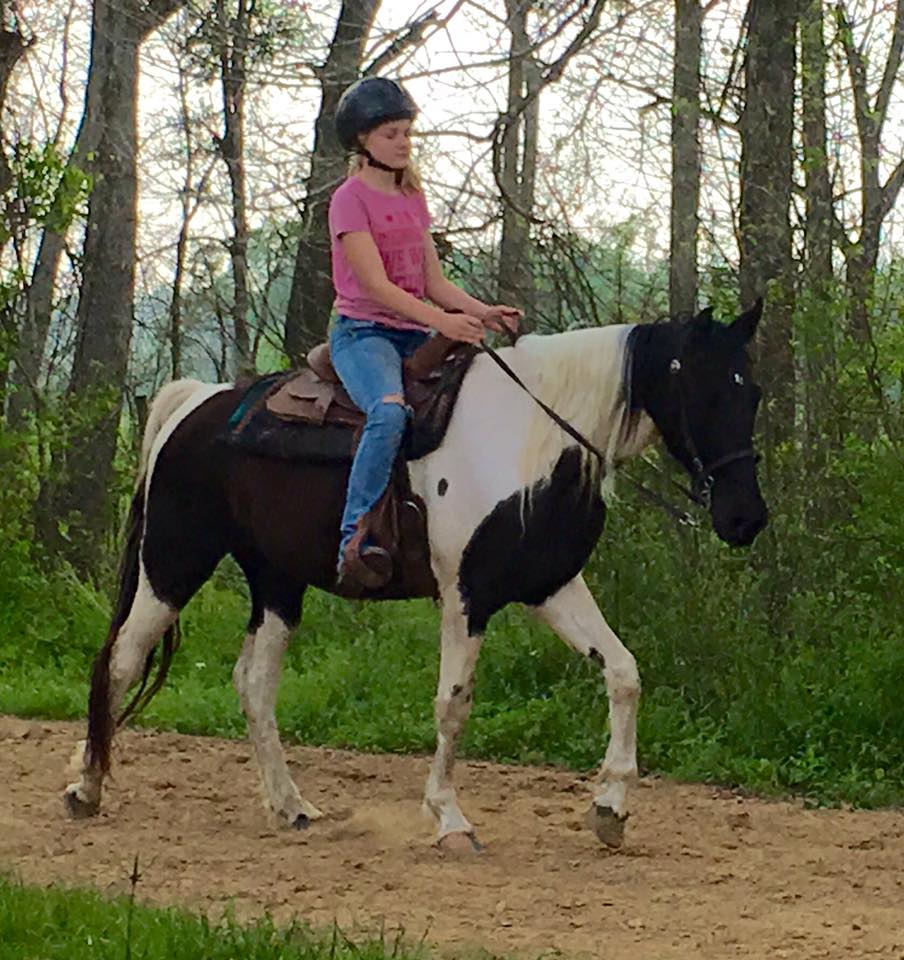 Hailey riding Boogie on 3/16/16.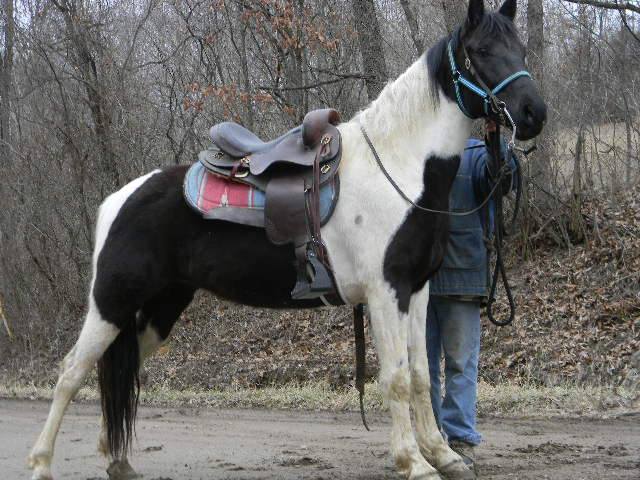 Boogie in Ohio
Boogie Baby Photos!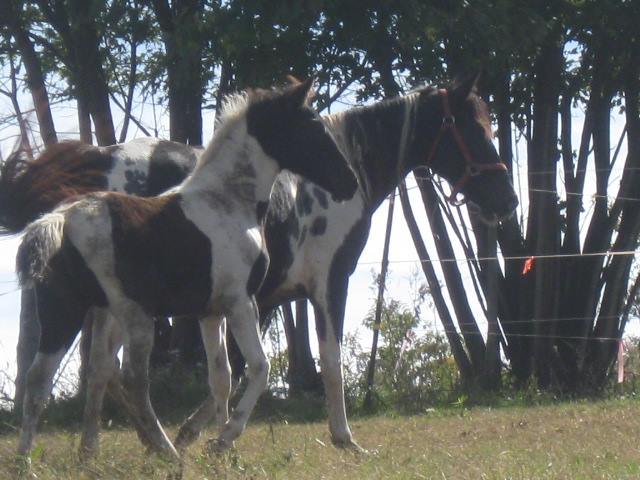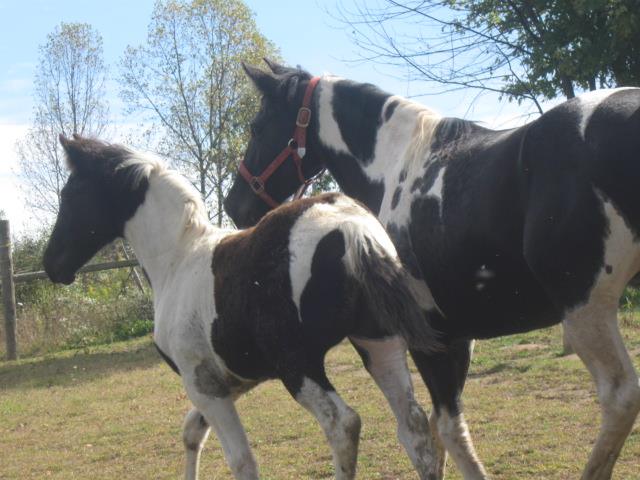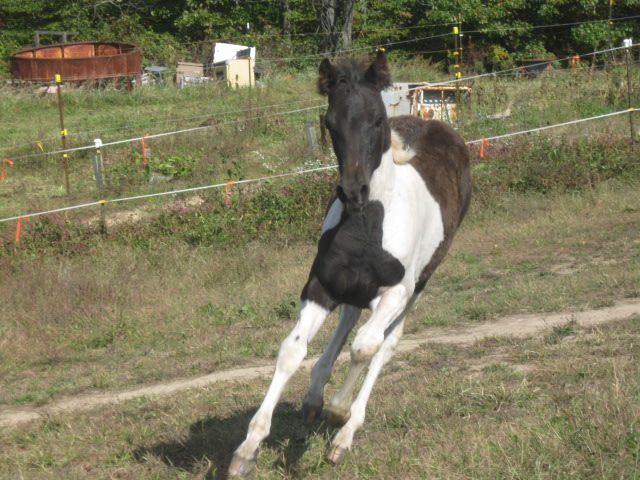 Such a cutie!
Boogie's sire, World Grand Champion CALVIN KLEIN: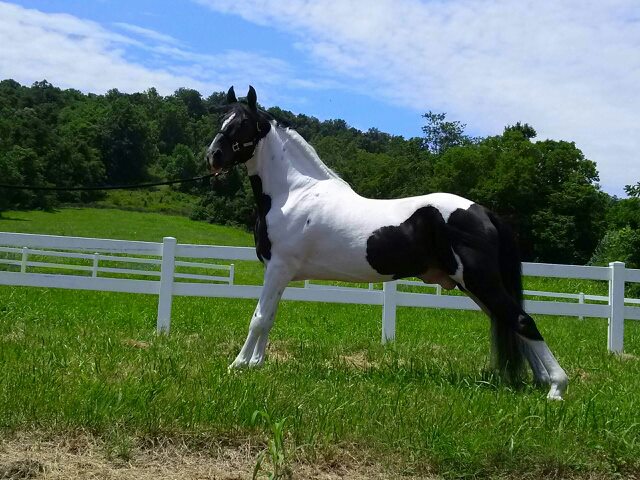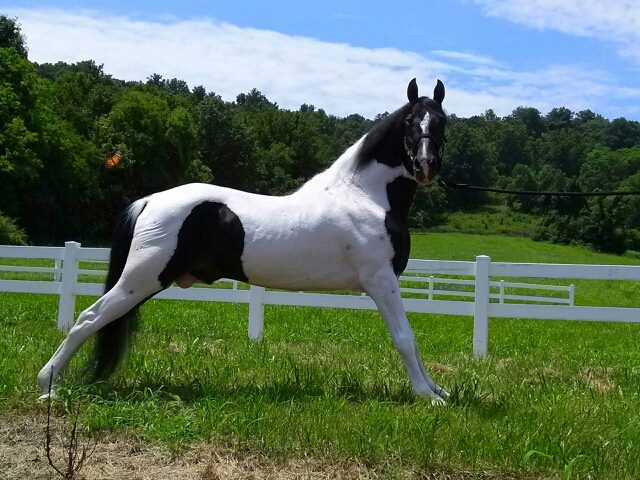 Still beautiful at 20 years of age in 2013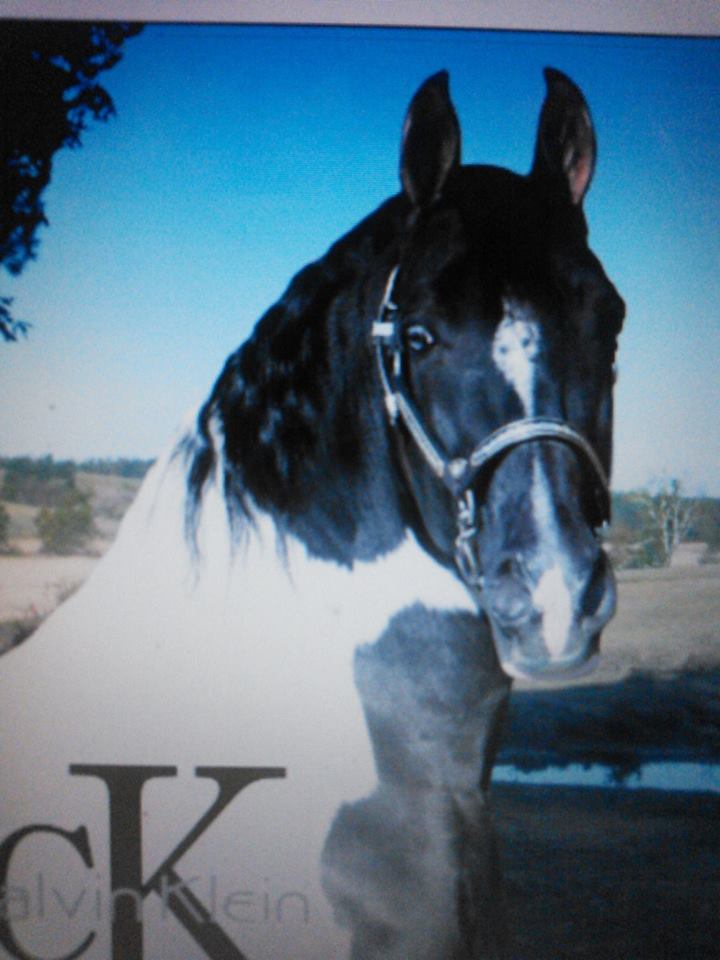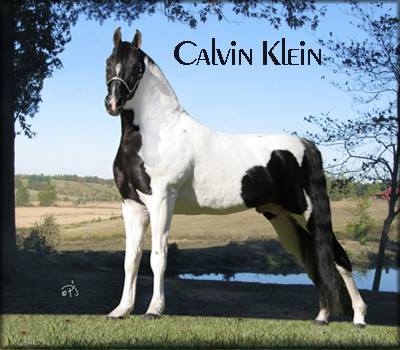 |---
SHAKERS QUARTERBACK
|---
MIDNIGHT HANDSHAKER
672699
BL
|---
BOB'S BEAUCOUP BOY
---|
717164
BA
---|---
PORTRAITS LITTLE LADY
686556
SO
|
796429
BL-TO
|
|---
GO BOY'S BONNIE BLUE
|---
REED'S GO BOY
650923
BA
CALVIN KLEIN
656573
BA
---|---
GEISHA GIRL
510241
BA
932285
BL-TO
|
|
|---
SENATOR'S PARADER
|---
EBONY'S SENATOR
641156
* BL
|
|---
PARADERS MISS PRIDE
---|
800111
BL
---|---
PARADER'S MILLIE B.
683601
BL
|
855659
BA
|
|---
PRIDES MISS SOLITUDE
|---
PRIDE OF MIDNIGHT H.F.
661459
BL
CALVIN'S BLACK CRYSTAL
770266
BA
---|---
MISS SOLITUDE'S GAL
667442
SO
20901284
BL-TO
|
|---
DELIGHTFUL COLORS
|---
BATTLE COLORS
841040
BL-TO
|
|---
REACTOR
---|
898714
BA-TO
---|---
DELIGHT FAWN PLEASE U
741792
CH
|
|
952631
BA-TO
|
|
|
|---
FASHION PAGE
|---
DELIGHT BUMIN AROUND
681087
* BL
REACTOR'S SHANNA
794036
BN
---|---
FARMER'S DAUGHTER
684873
BN
19904861
BL-TO
|
|---
CALL FOR THE DOCTOR
|---
ACE'S WITCH DOCTOR
797060
BL
|---
DOC'S SHAWDOW SOCIETY GAL
---|
885349
BA-OV
---|---
RED MAN'S ROSEBUD T.T.
795154
CS
946427
BL-TO
|
|---
BLACK SHADOW GAL
|---
JERRY'S GO BOY H.
651113
SO
786139
BL
---|---
JAMIE'S BLACK SHADOW
677713
BL


Cloud 9 Walkers
P. O. Box 878
Hardin, Texas 77561-0878
(55 minutes east of Houston)
281-726-4545
(Entire contents of this website copyrighted by Cloud 9 Walkers)

Email me!