CLOUD 9 WALKERS
"Classy"
Gorgeous, Unusual Suede Looking Color -- Classic Champagne
15.1H 8-yr-old Tennessee Walking Horse Mare
Lots of Trail Experience and Definite Show Potential

"Classy" -- Gorgeous unusual color with a sheen like someone sprinkled glitter on her coat, this 8-yr-old home bred, home grown classic champagne Tennessee Walking Horse mare has an extensive round pen foundation as well as lots of camping miles, trail miles, beach, ocean, etc. and although she's nicely spirited with natural animation, probably most people would feel safe riding her. She is great on the trails, but has a lot of show potential as well. Classy is registered TWHBEA and is out of a direct daughter of the famous Jose Jose. Her sire is a grandson of the World Grand Champion The Pusher C.G. Classy moves off of leg pressure, performs a nice canter, a nice running walk when she warms up but her rack is spectacular. She is a little different than the rest and stands out in a crowd. $7500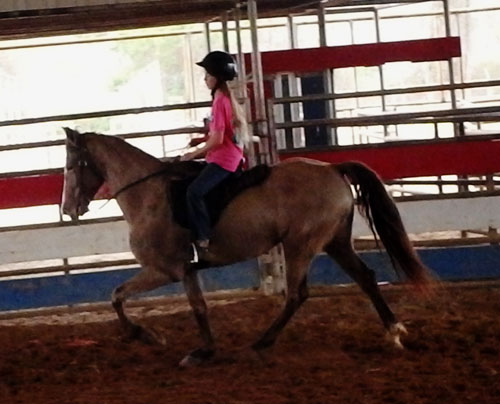 Pracicing in the arena on 3/4/15.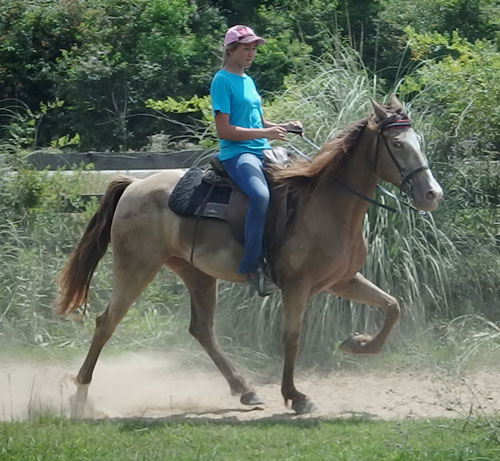 Kathryn riding Classy on 6/11/15.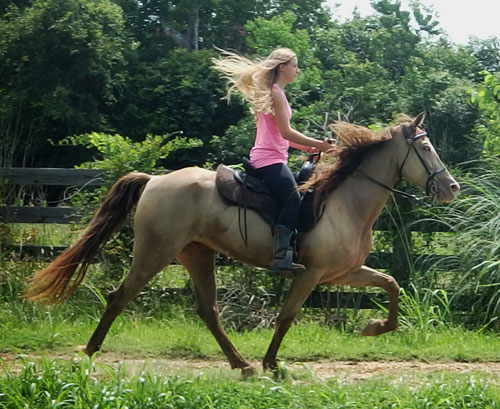 Ruth riding Classy on 7/5/15.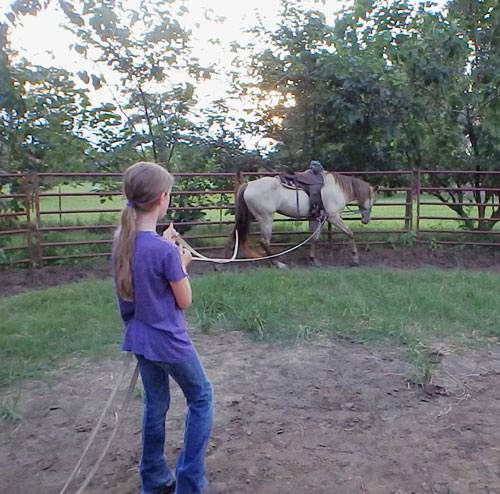 Cheyenne ground driving Classy on 7/15/14.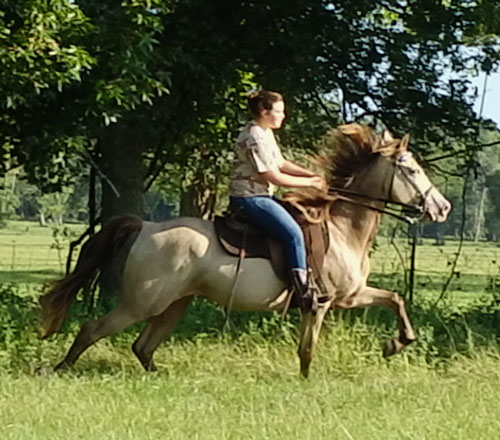 Liz riding Classy on 9/6/14.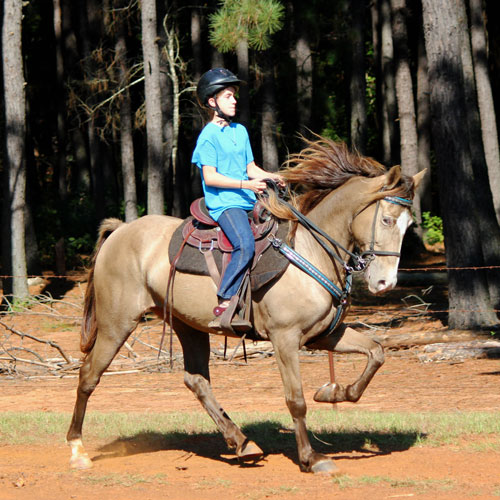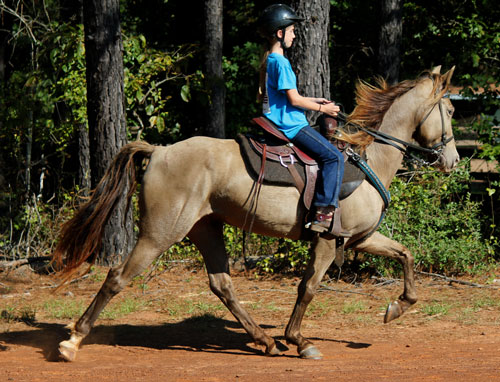 Cheyenne riding Classy on our camping trip in East Texas the week of 10/25/14.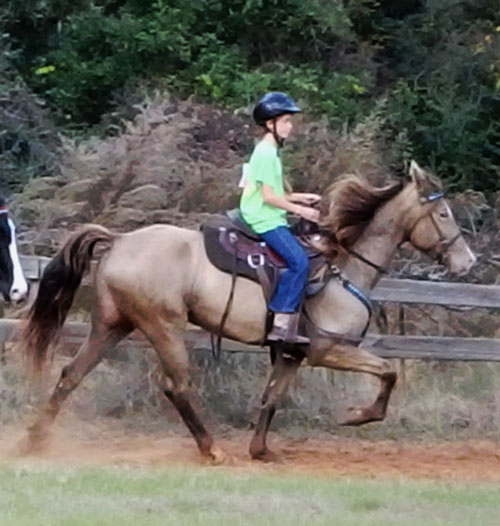 Classy at the local horse club playday on 11/29/14.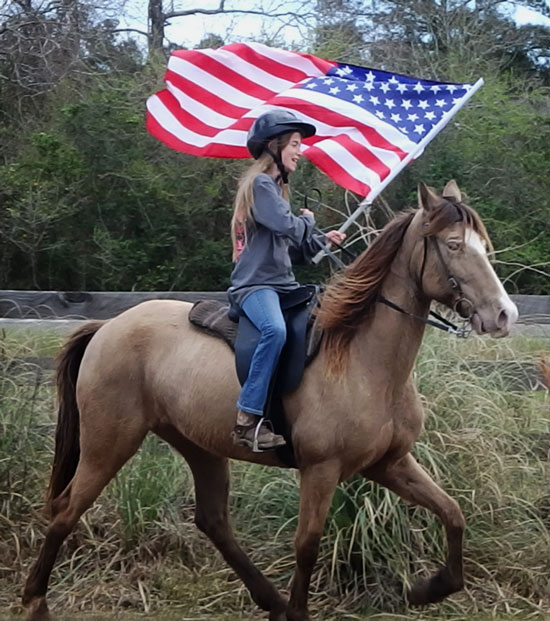 Cheyenne practicing carrying a flag on Classy on 3/7/15.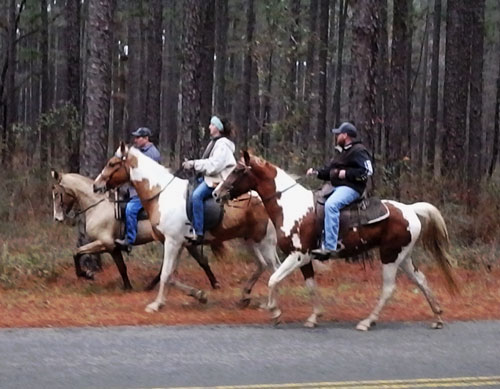 Classy is styling even on the trails! This was during our 12/31/14 camping trip in the Angelina Forest.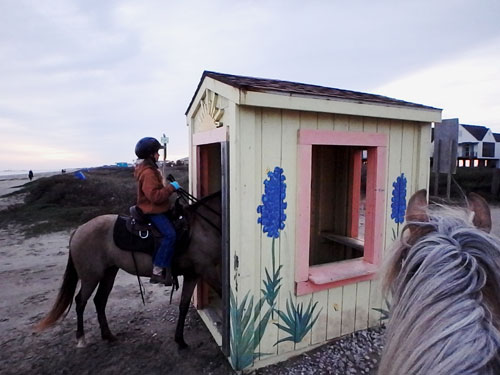 At Surfside Beach on January 5, 2015, just clowning around!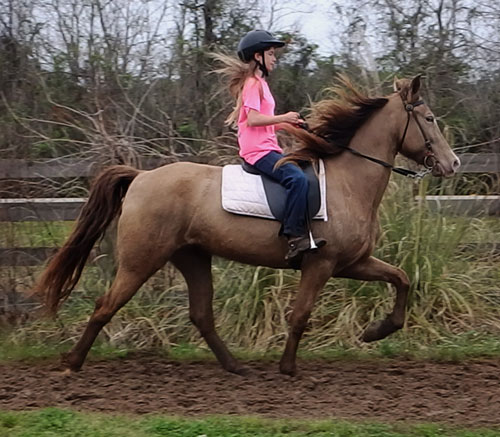 Cheyenne riding Classy english on 3/3/15.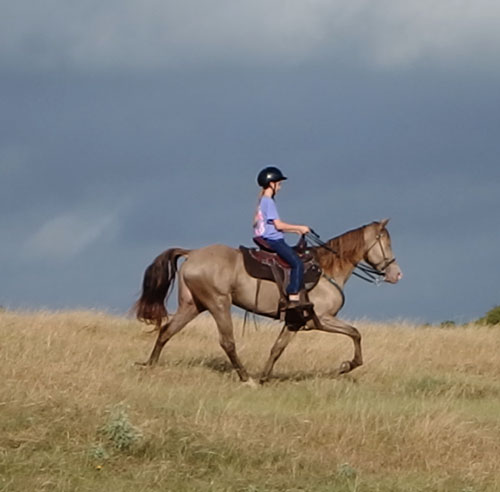 Our camping trip during the week of 10/10/14. Started out spending the night in Georgia. Got up the next morning, we had breakfast in Georgia, lunch in Tennessee and dinner in Kentucky that evening.

We rode in Kentucky for a few days, then in Tennessee, stopped off in Arkansas and now riding in Texas on a big cattle ranch. Cheyenne has her stroking here!


Cloud 9 Walkers
P. O. Box 878
Hardin, Texas 77561-0878
(55 minutes east of Houston)
281-726-4545
(Entire contents of this website copyrighted by Cloud 9 Walkers)

Email me!