CLOUD 9 WALKERS
"Gunslinger"
Beautiful Golden PalominoTennessee Walking Horse Colt
Born 12/6/2017
$2500
Comes with TWHBEA registration, vaccinations, halter, trailer loading and obstacle course lessons
Will be weaned in mid April, 2018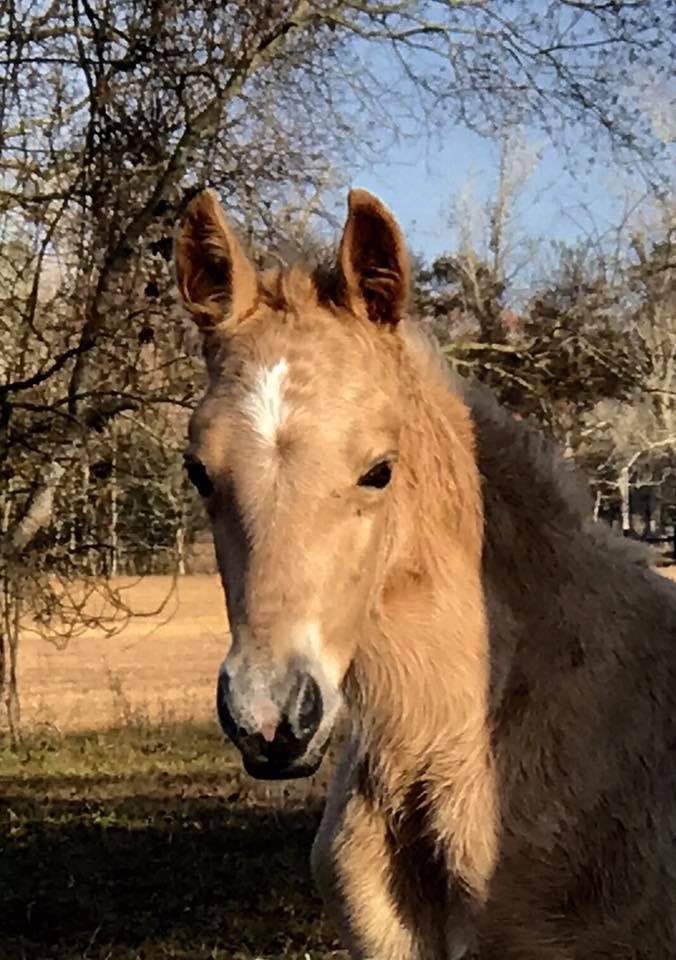 This is a little MAN! With the cutest, gentle and sweet personality.

"Gunslinger" is for sale, and will be weaned in mid April, 2018. He will be big boned and stocky with a wide chest, big hindquarters, and golden palomino with white mane and tail. His parents are really nicely gaited barefoot, nice, gentle family type horses with sweet dispositions. We are riding his dam and sire, and welcome anyone to drop by and ride them, as well. We raised his grandfather, great grandmother and rode his great grandfather, as well. All of them are extremely smooth gaited.

This beautiful colt is halter broke, trained for trailer loading, will have some obstacle course work, vaccinations and health shipping papers.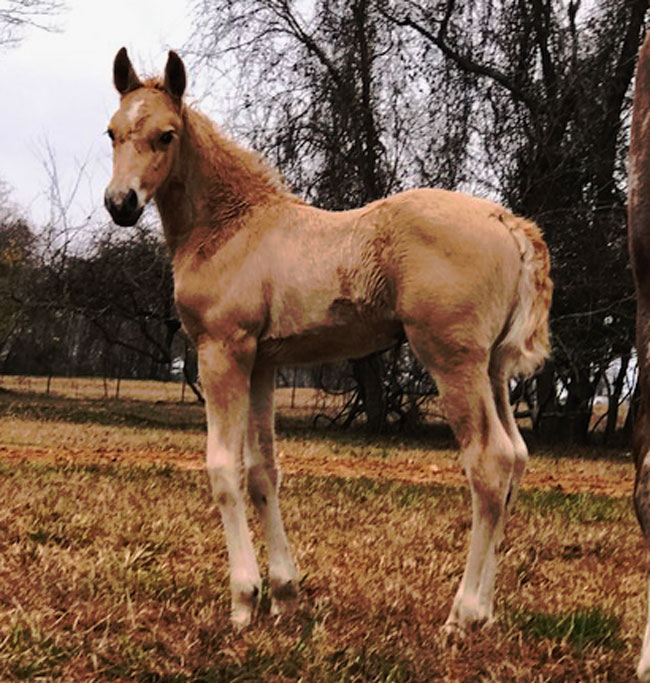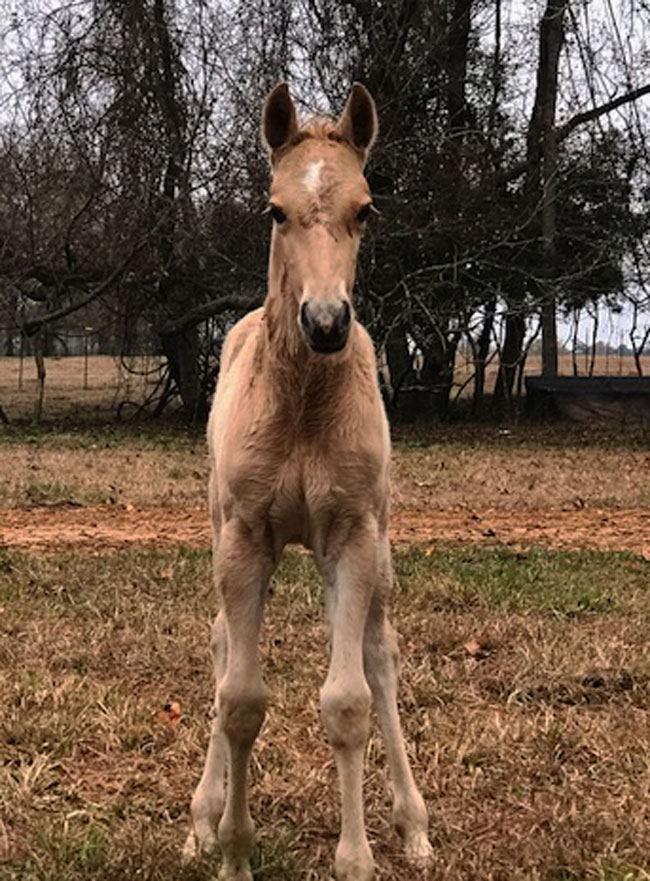 Nice, wide chest!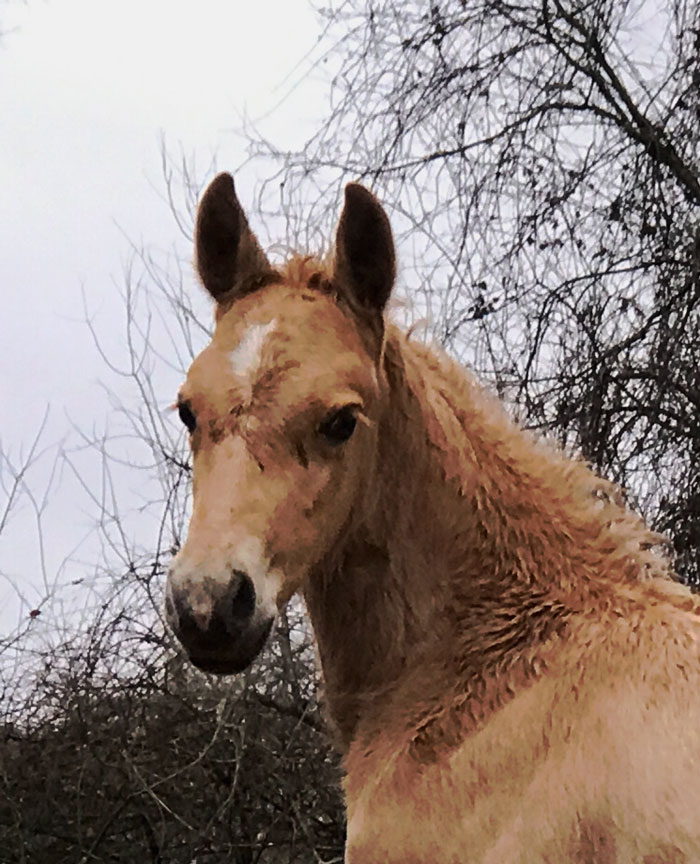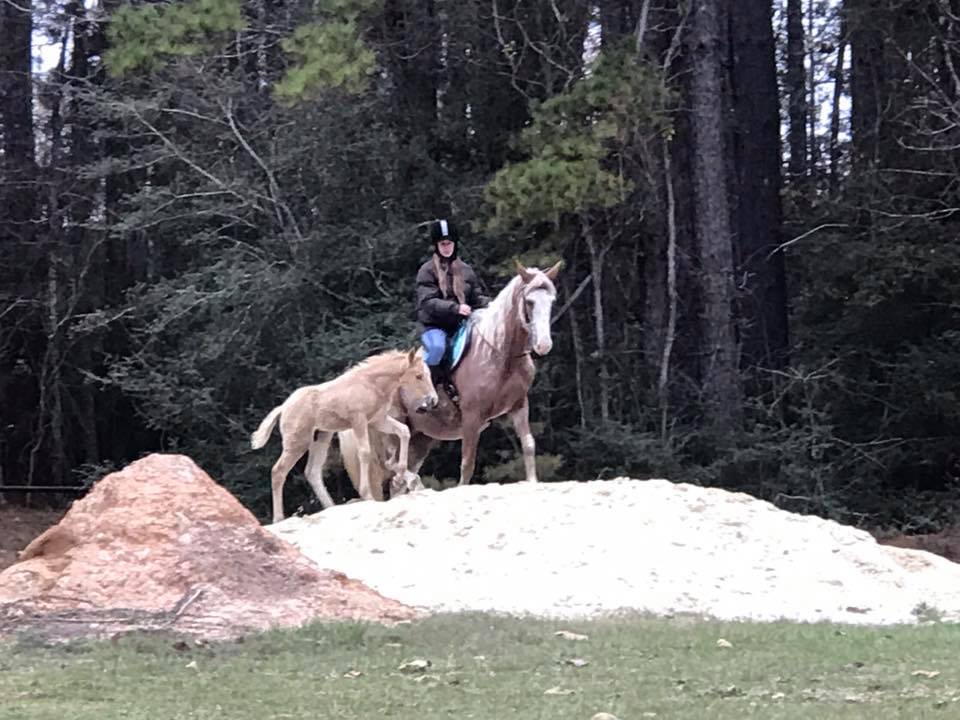 Never too young for obstacle training!! Gunslinger is conquering mountains already!!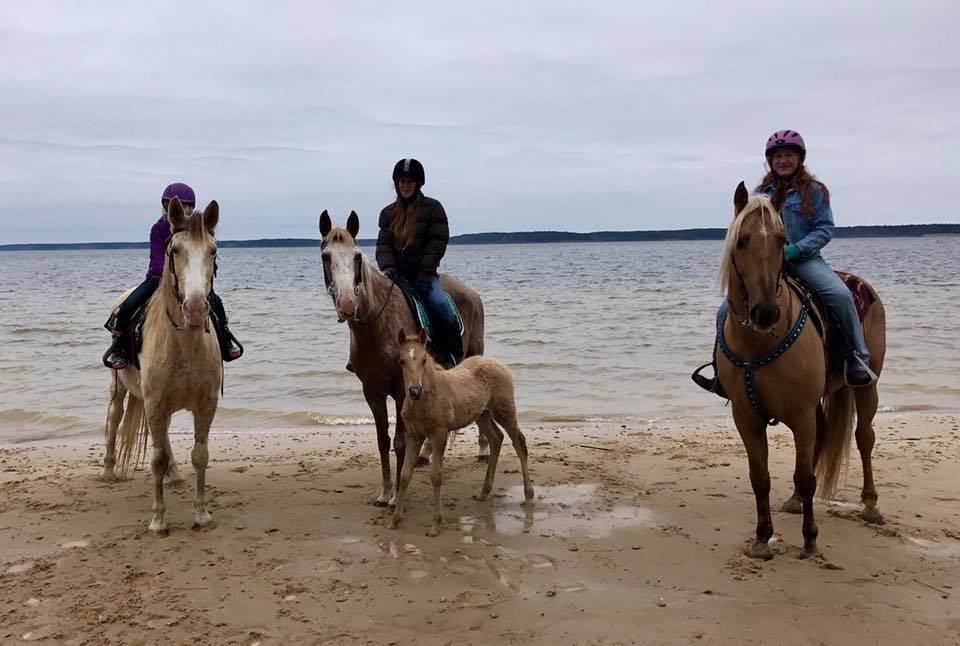 The whole family! From the right, Riley is riding Poppa Horse (Jackpot). In the middle is Cheyenne on Mama Horse (Bling), and that's 3-week-old Baby Horse (Gunslinger). On the left is Savannah on Lassie. Lassie is the Nannie Horse!

How many families do you know like this on the trails all together?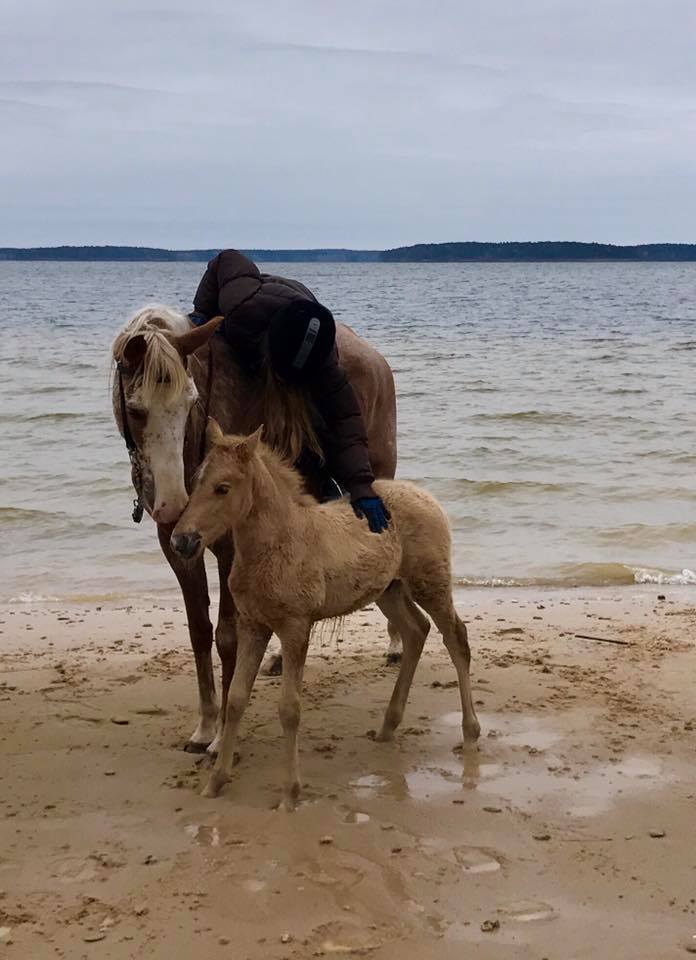 His first camping trip at the ripe old age of 3-1/2 weeks. We went on a short ride to the lake and back.
Click on embedded arrow ABOVE to see Gunslinger on his first trail ride during our camping trip the week of 12/30/17!
And now, the really cool thing is that we also took his sire on these same trails at about the same age! Click on video above to see.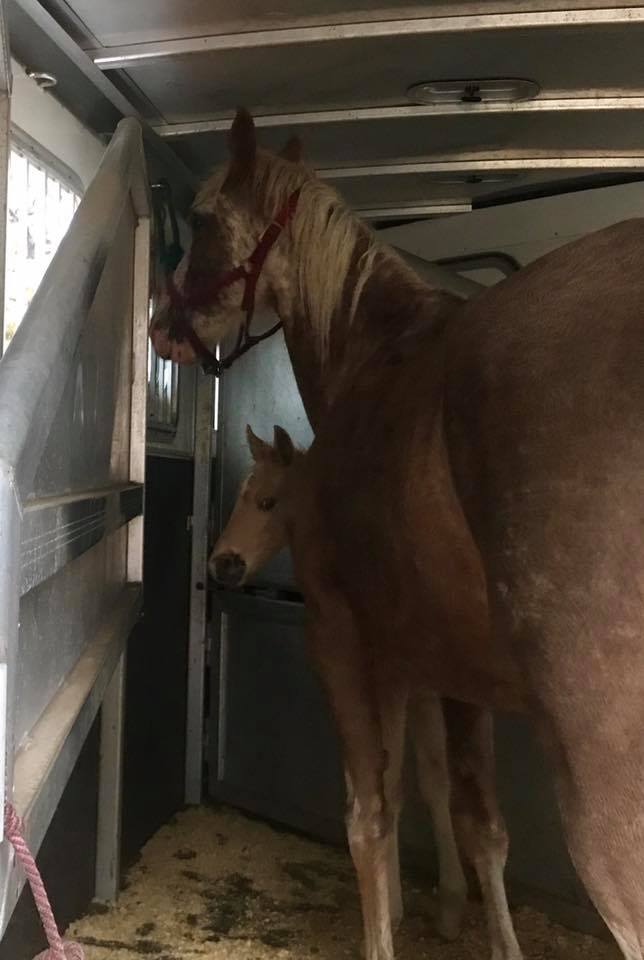 Starting his trailer training early at 3-1/2 weeks of age. Not just training, but we actually hauled him 1-1/2 hours away to camp for a week. He did great!

Gunslinger's Sire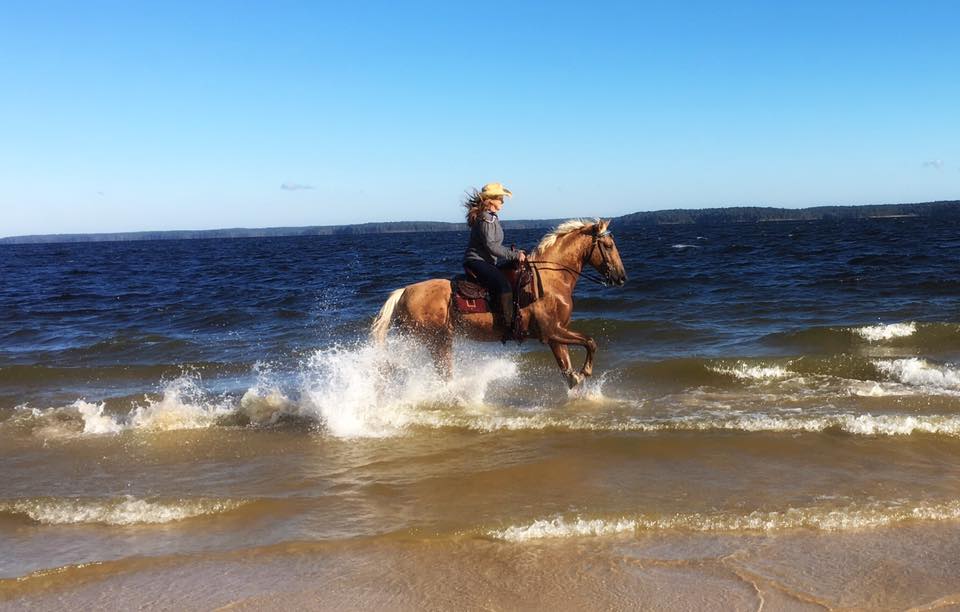 Becky, riding Jackpot in Lake Sam Rayburn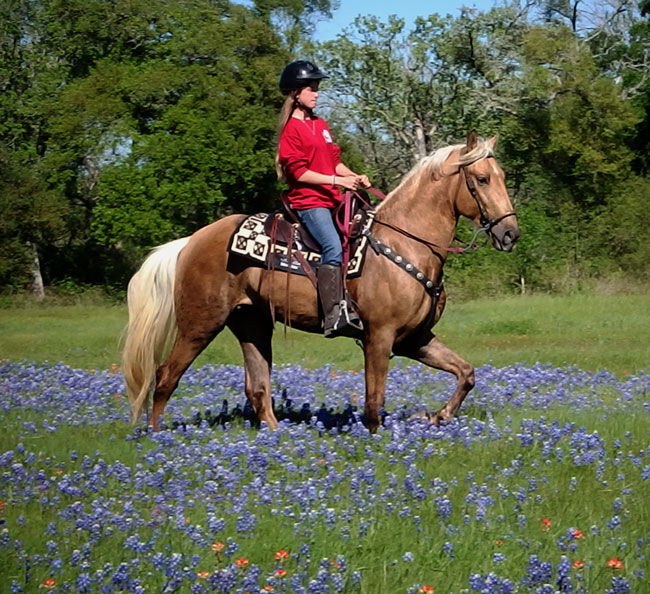 Cheyenne riding Jackpot through the bluebonnets in Brenham, Texas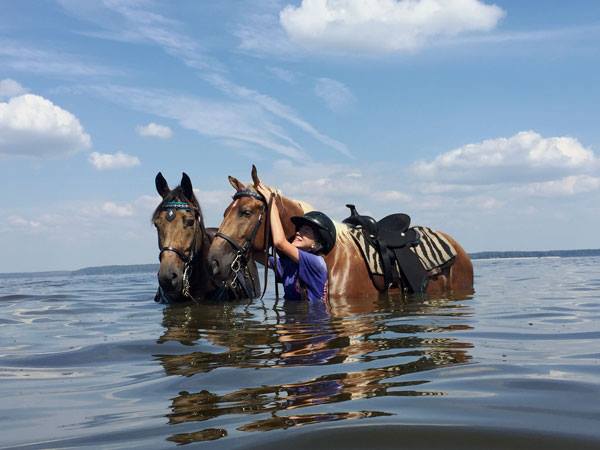 Cheyenne swimming with Jackpot in Lake Sam Rayburn.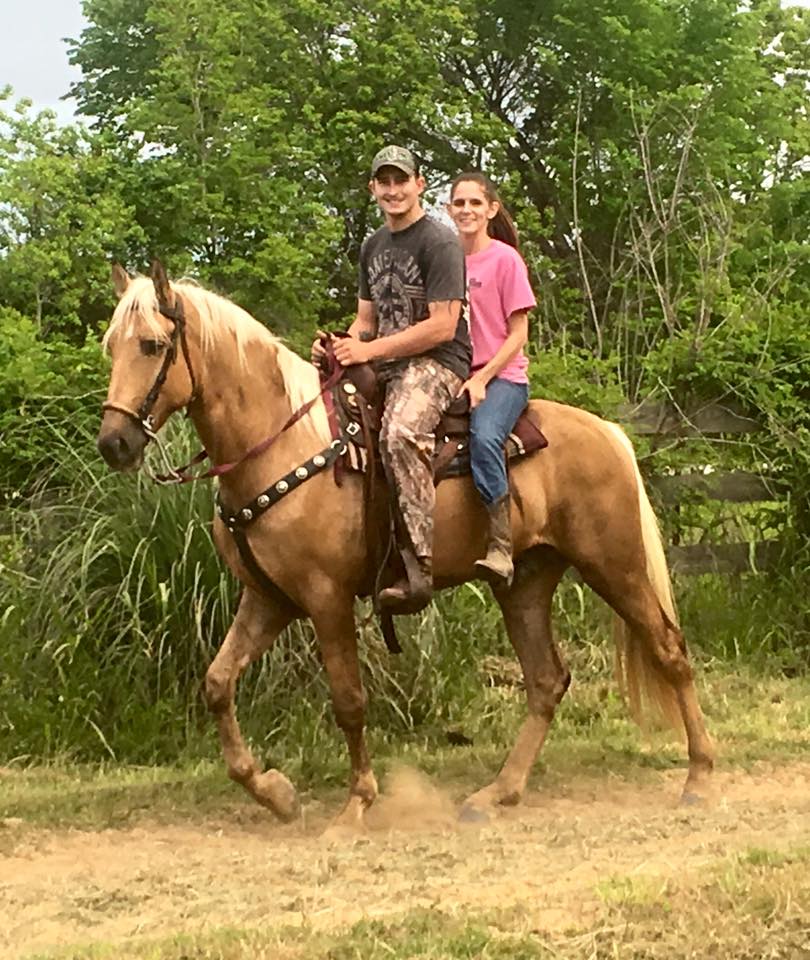 Bobby and Ashley ride Jackpot double.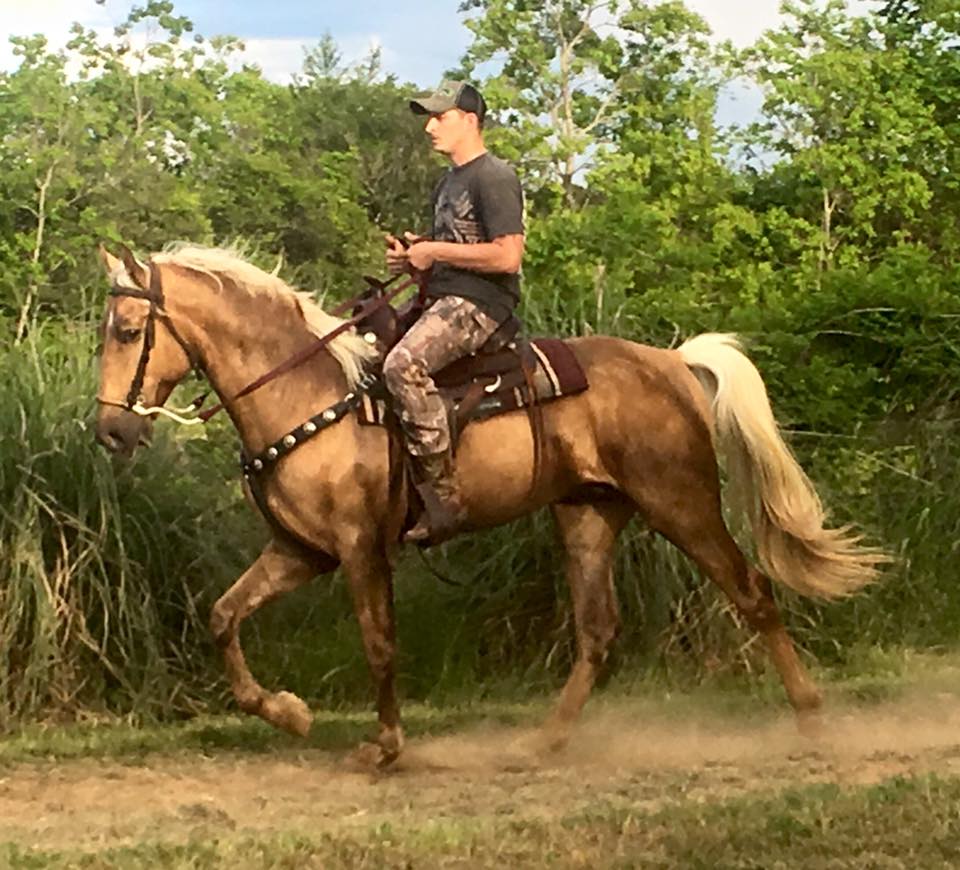 Bobby is cruising on Jackpot!

Jackpot's sire, Gunslinger, who is grandsire to our little Gunslinger:
Go Boy's Texas Gunslinger
Here is Gunslinger's sire, as a foal, not yet weaned.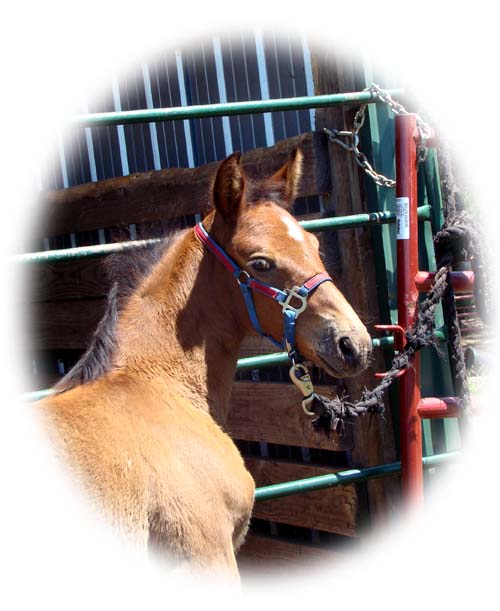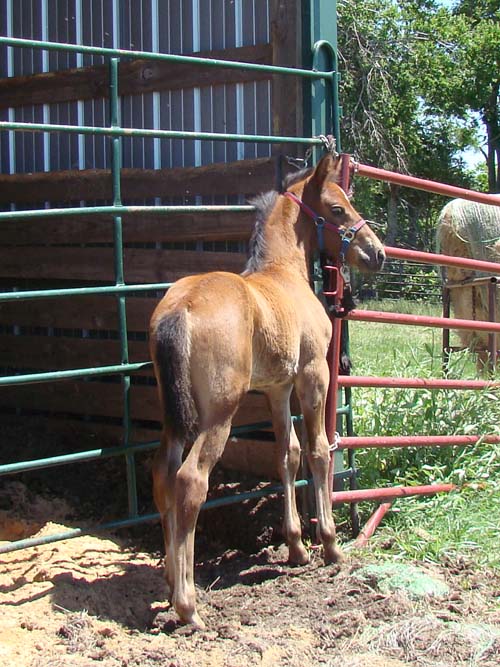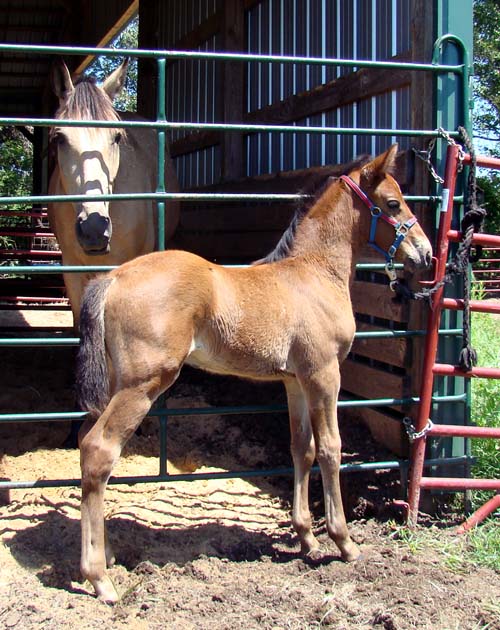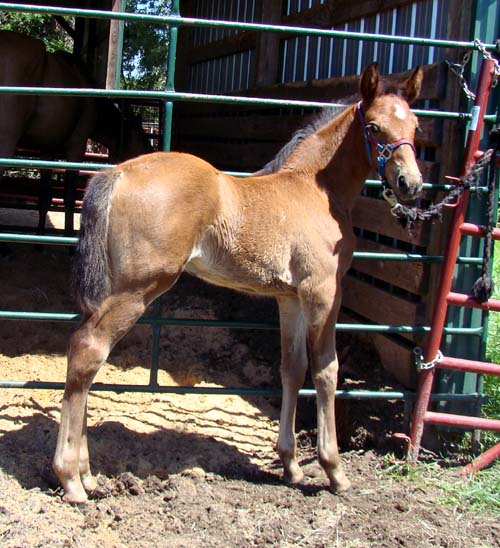 Gunslinger's great grandsire, I'm Your Gold Huckleberry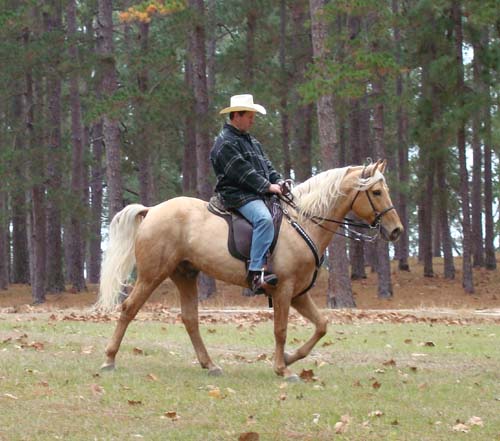 I'm Your Gold Huckleberry

Gunslinger's great granddam: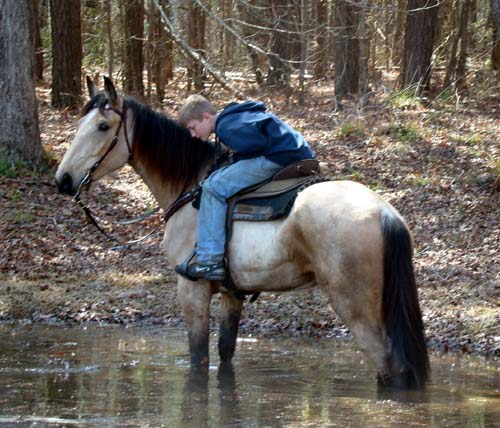 Kitty's paternal great grandsire, Spotted Alen Again: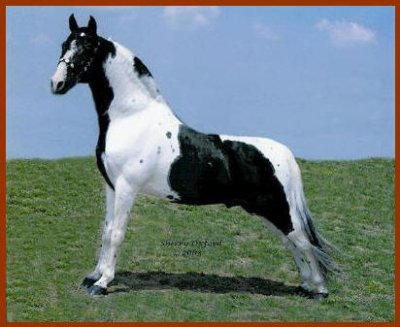 Spotted Alen has attained an unprecedented record of producing winning show horses. Alen's offspring up to 1999 have won 84 World Championships, 62 Reserve World Championships, and 411 divisional World Champion wins. Alen's year 2000 totals include 2 World Grand Championships, 6 Reserve World Grand Championships, 7 World Champions and 6 Reserve World Champions. In the past 5 years 2 of the World Grand Champion Spotted Saddle Horses were sired by Spotted Alen. In 1995 it was Alen's Lethal Weapon and in 2000 it was Pride of Alen Again.
Spotted Alen Again is registered with four different registries: The Spotted Saddle Horse Breeder's and Exhibitor's Association, the Tennessee Walking Horse Breeders and Exhibitors Association, the Racking Horse Breeders Association, and the National Spotted Saddle Horse Association.
Show Record with SSHBEA
1987: Reserve 2Yr Old Stallion
1988: 3Yr Old Stallion & 3Yr Old World Champion
1989: 4Yr Old Stallion & Res World Grand Champion & Supreme Champion
1990: 5Yr & Over Res Champion
. . . who sired Alens Belfast Bandit (Kitty's grandsire):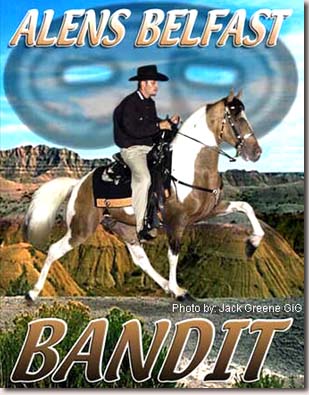 Golden Supreme Champion
Eight-Time World Grand Champion Open Shod
Twenty-Time World Champion Spotted Saddle Horse
Winner of 60 blues in halter and lite shod competition
Kitty's maternal grandsire, the famous "Go Boy's Gold Insignia", homozygous spotted Tennessee Walking Horse stallion: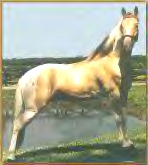 Kitty's sire, Gunslinger's great, great grandsire, Judge's Criminal Justice: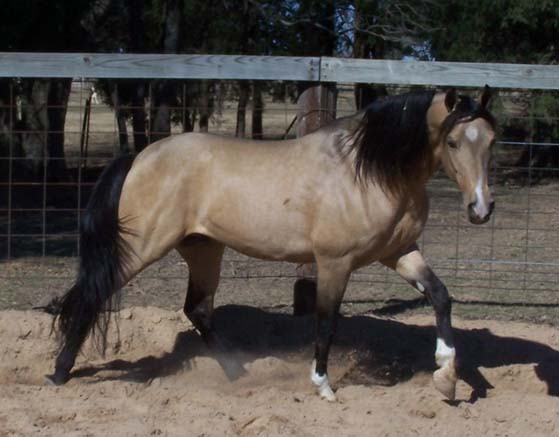 Gunslinger's pedigree:




Cloud 9 Walkers
P. O. Box 878
Hardin, Texas 77561-0878
(55 minutes east of Houston)
281-726-4545
(Entire contents of this website copyrighted by Cloud 9 Walkers)

Email me!