CLOUD 9 WALKERS
"Harmony"
Coppery Sorrel, Stocky Smooth 15.1H
10-yr-old Gorgeous Kentucky Mountain Saddle Horse Mare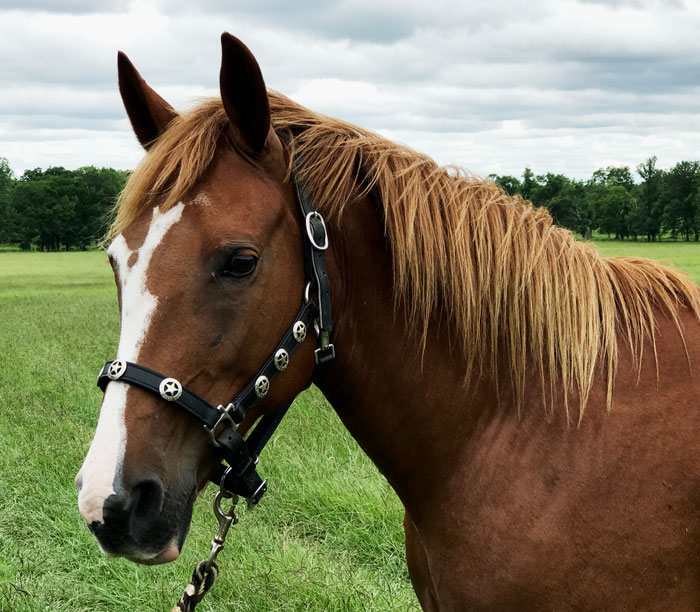 Harmony with her wind-blown hair look!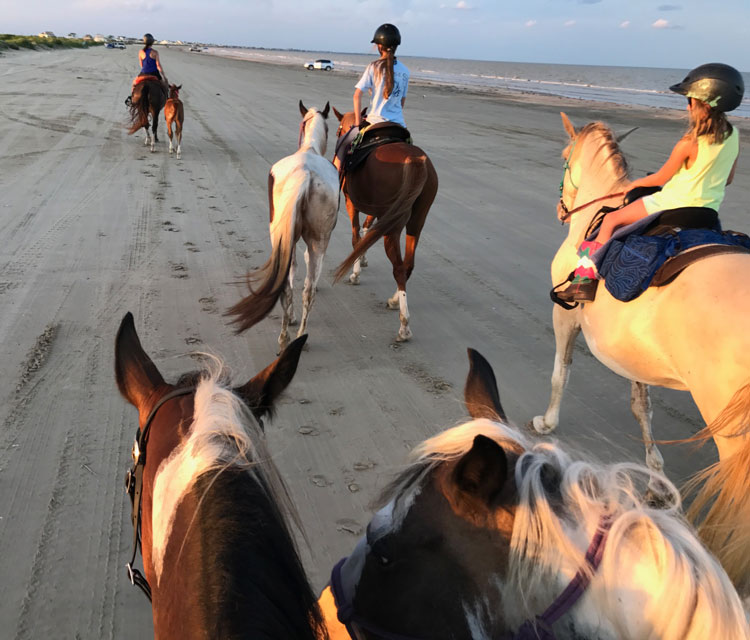 Mare power!!!
Dawn is up ahead on Misti, ponying her Diamond Dak filly, Delilah. Cheyenne is riding Harmony while ponying Salsa, I am riding Angel while ponying Isabella while Reygan follows us on Lassie.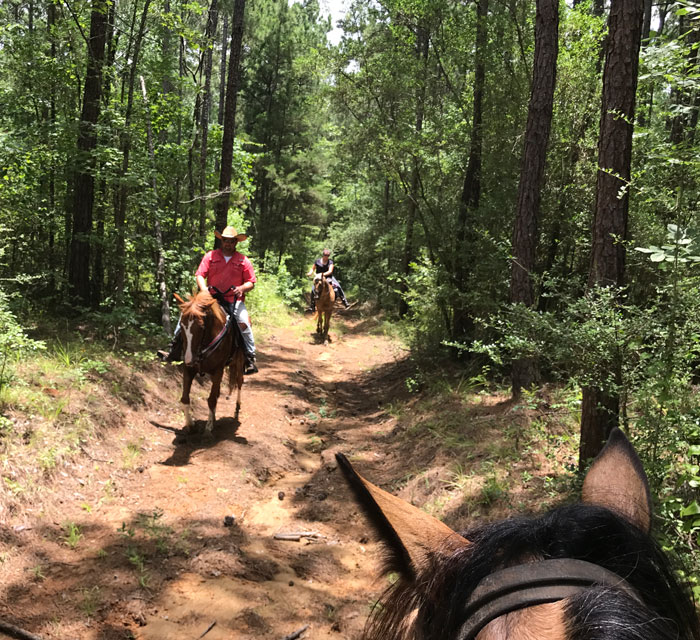 Jarrod borrowed Harmony for his second ride on our beautiful summer day in Chireno, Texas on 7/1/17.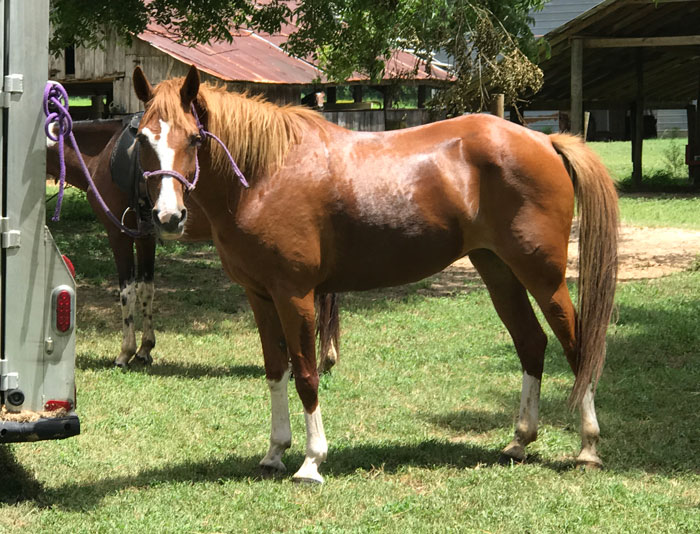 Harmony is cooling off after a nice ride through the sandy trails in Chireno, Texas.
Click on arrow ABOVE to see Cheyenne gaiting, cantering and ponying with Harmony.

"Harmony" -- 10-yr-old 15.1H coppery sorrel Kentucky Mountain Saddle Horse mare with exotic blaze, four white stockings and blonde mane and tail. She is a nicely spirited mare, probably gentle for most people (advanced beginner and up) to ride. Harmony is barefoot and smooth as silk with a super nice, natural, athletic slow canter, a little cowboy lope. She is great on the trails for probably most riders and I love to use her to pony the yearlings while we're working them. She backs and is currently working well on her sidepassing lessons. $4500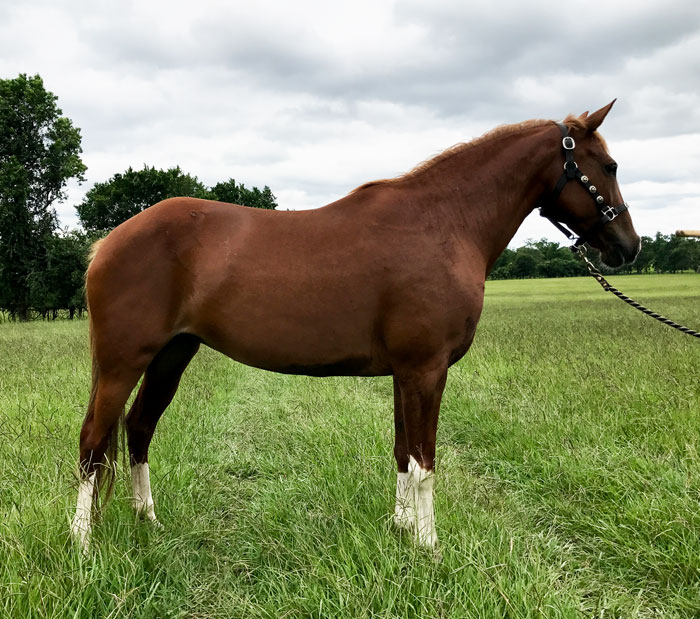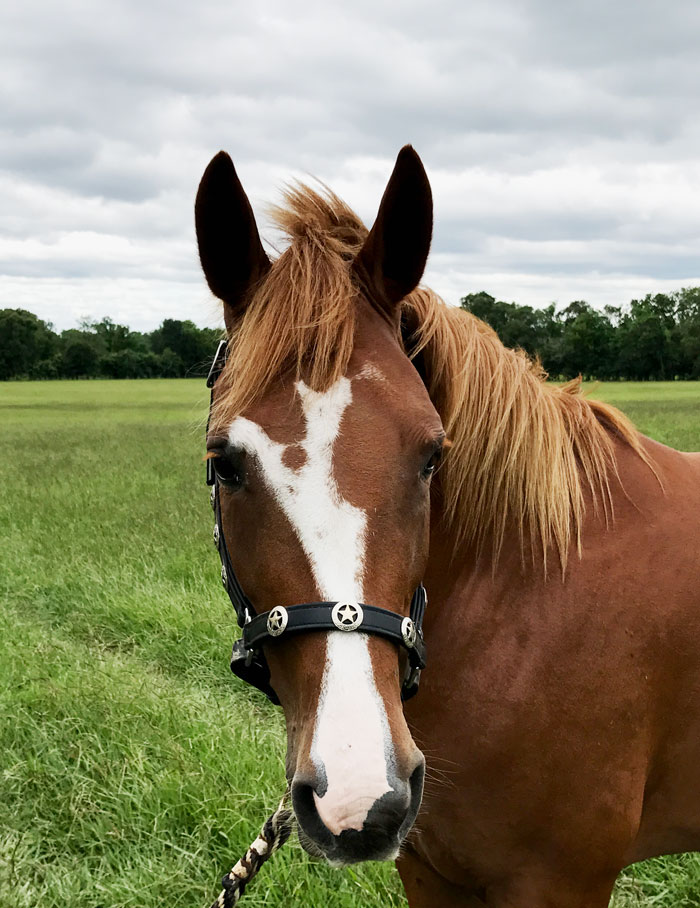 I love this beautiful, exotic face!


Cloud 9 Walkers
P. O. Box 878
Hardin, Texas 77561-0878
(55 minutes east of Houston)
281-726-4545
(Entire contents of this website copyrighted by Cloud 9 Walkers)

Email me!