CLOUD 9 WALKERS
"Hashtag"
15.2H 4-yr-old Exotic Beautiful Spotted Saddle Horse Gelding
Super Fun Smooth Gaited Horse with Incredible Easy Canter

"Hashtag" -- Exotic beauty! This sweet-natured, gentle 4-year-old 15.2H flashy black & white Spotted Saddle Horse gelding with the smoothest floating gaits ever, including a really sweet, easy, slow, rocking chair canter that is effortless. Hashtag makes his rider look like a pro at cantering -- your seat never leaves the saddle. He has been trained on proper leads, he backs nicely, has done obstacle courses, side passes, pivots, forehand turns, and moves off of leg pressure. He doesn't mind if you want to lie down in the stall and take a nap with him! Really cute personaly and gets along well in the pasture wiith other horses. We have ridden him in Tennessee, Colorado and the ocean and lakes in Texas. Trained to picket line and stand tied for hours on our camping trips, he loads and unloads easily. Bloodlines include the World Grand Champions Prides Sundance Star and Prides Ultra threat, and also some of the old spotted greats, including Marshall Dillon, Paint the Town and Go Boy's Insignia, one of our favorites. A wonderful lifetime kind of horse. $8500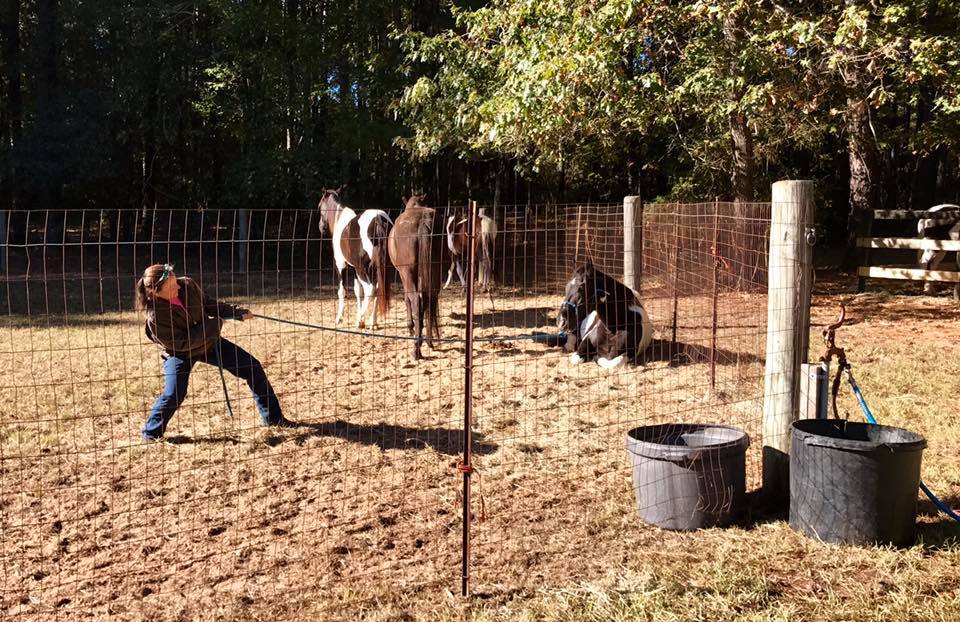 Celia put some juju on Hashtag! Between the warm sunshine and the nice, relaxing massage she gave him, he's reluctant to go to work!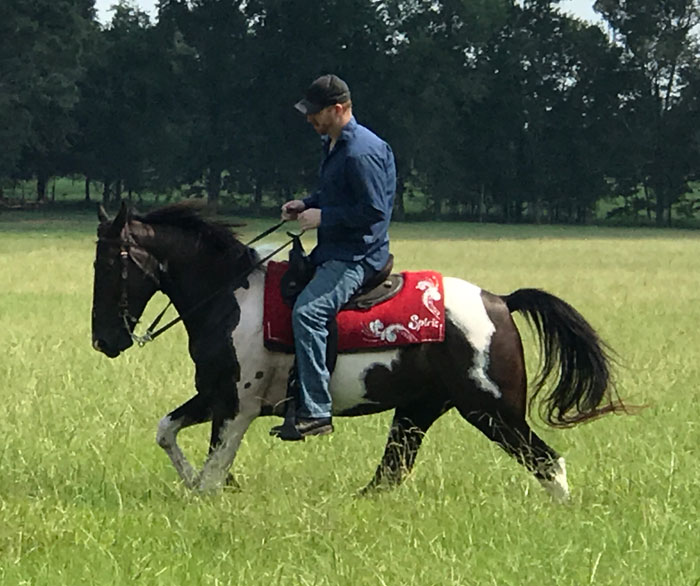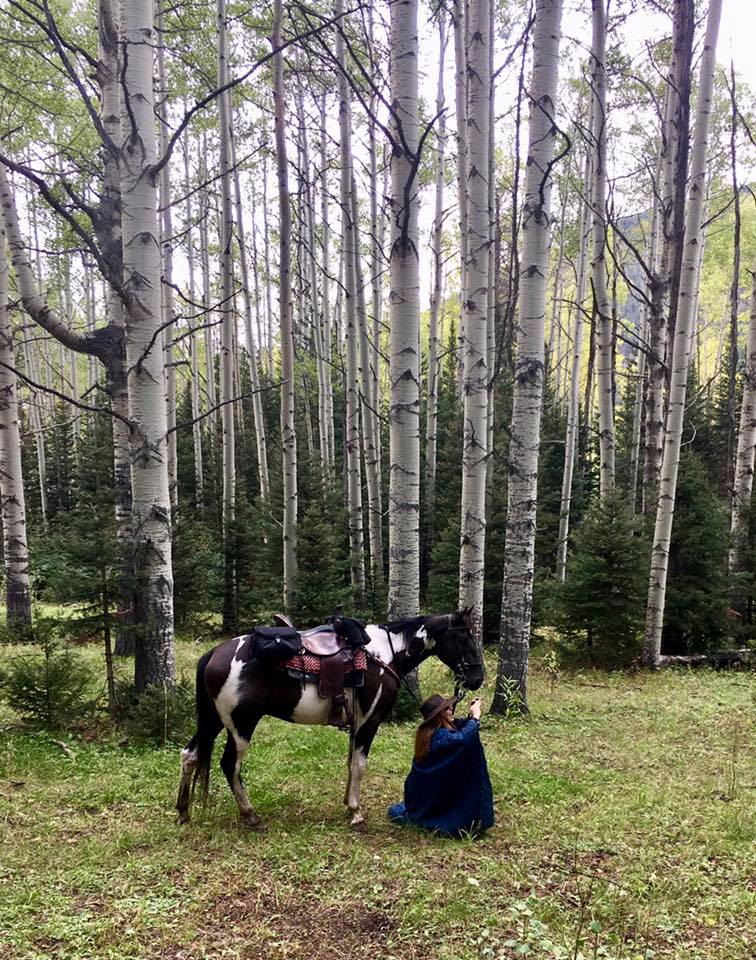 My typical day . . . any position it takes to get a good shot! My trusty steed, Hashtag is being a good photog assistant.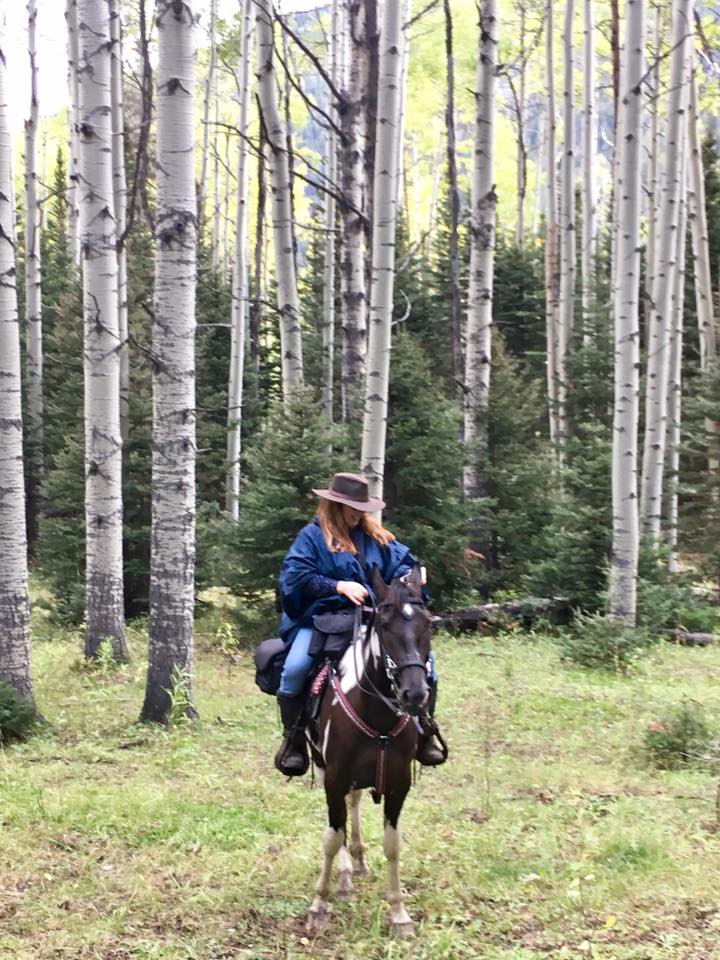 Me, on Hashtag, digging through all of the compartments in my saddle bags.

Camera? Check.
Phone? Check.
Lunch? Check.
Water? Check.
Carrots? Check.
Sunblock? Check.
Extra batteries? Check.
Ointment for horse? Check.
Lip balm (for me, not the horse)? Check.
Bug spray? Check.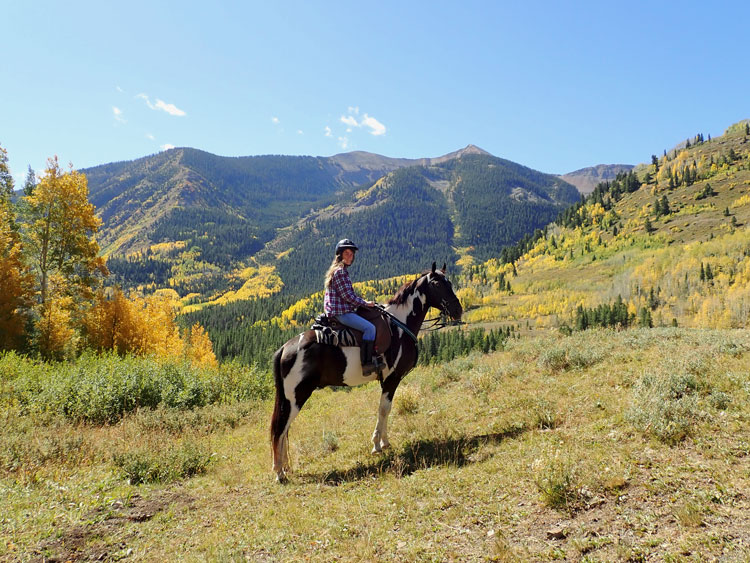 Cheyenne riding Hashtag in the Colorado Rockies during our September, 2017 camping trip in Crested Butte.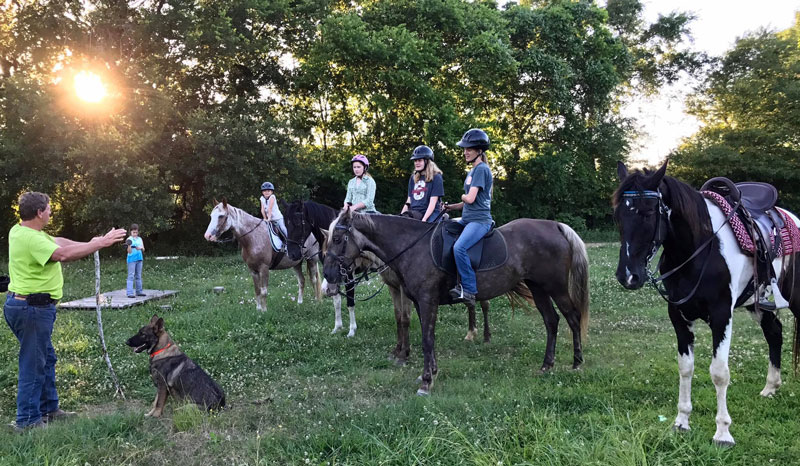 Last class of the show clinic for this weekend, on a beautiful spring evening as the sun was starting to set.

From the far left, Reygan on Ms. Bling, Riley on Whodoo, Hailey on Classy, Cheyenne on Downtown Julie Brown, and I rode Hashtag, but sadly, Judge Huey said that I got last place for dismounting to take pictures.

I'll gladly pay that price! ❤️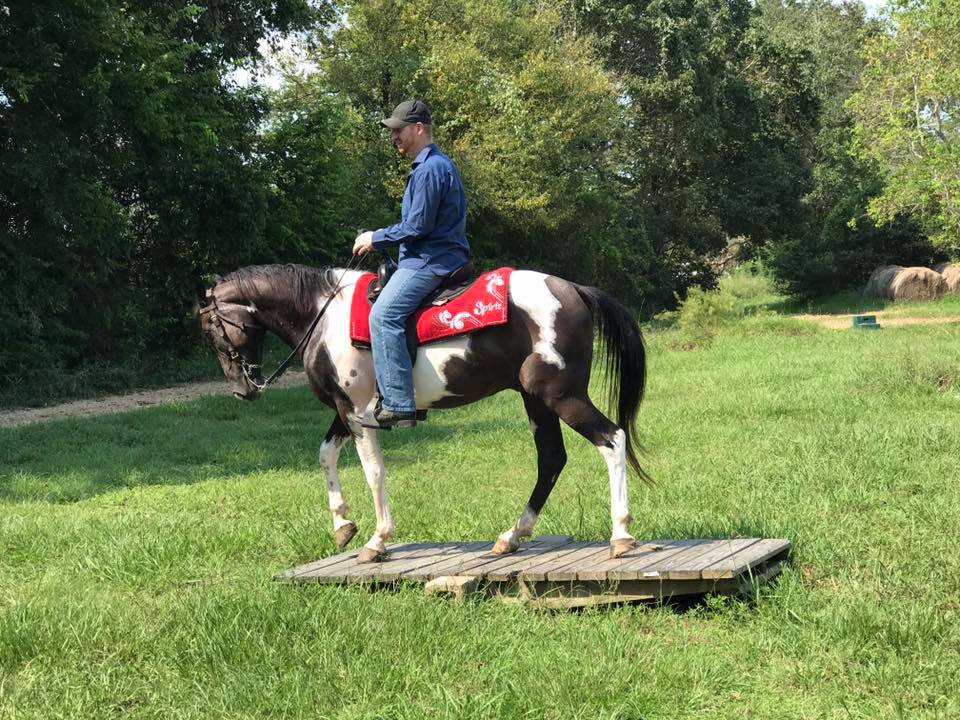 Bud works on the obstacle course on 9/6/17.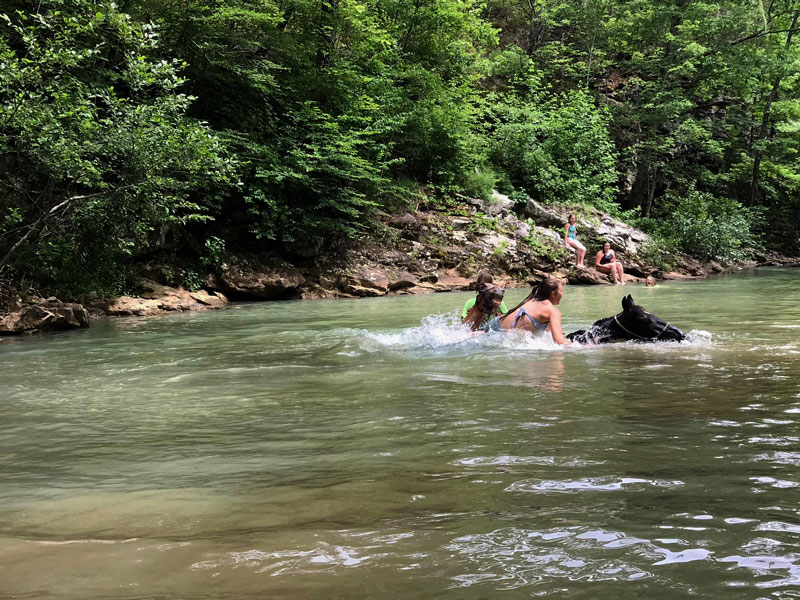 Kathryn takes Hashtag swimming on 6/19/17.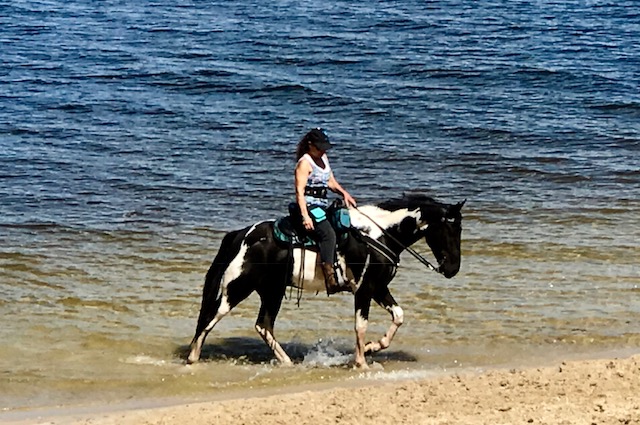 Celia rides Hashtag in Lake Sam Rayburn on 10/6/17.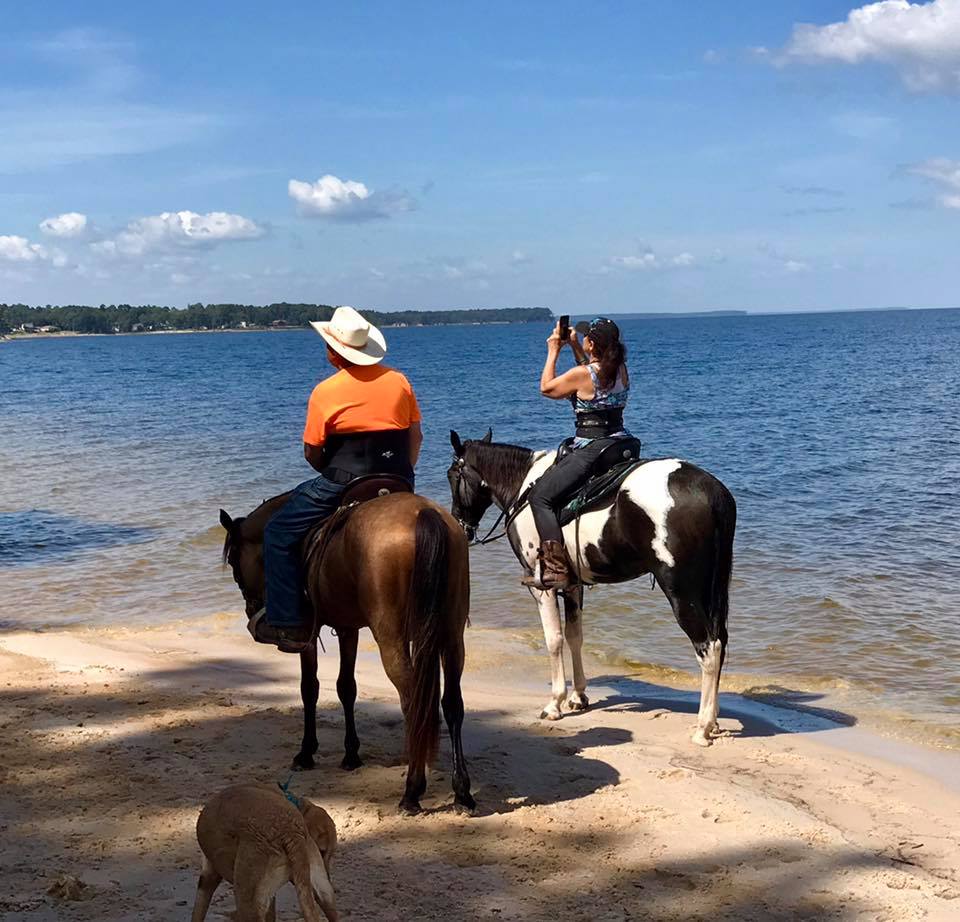 Hashtag makes a good photog assistant! Celia is taking a photo of a bald eagle near the lake.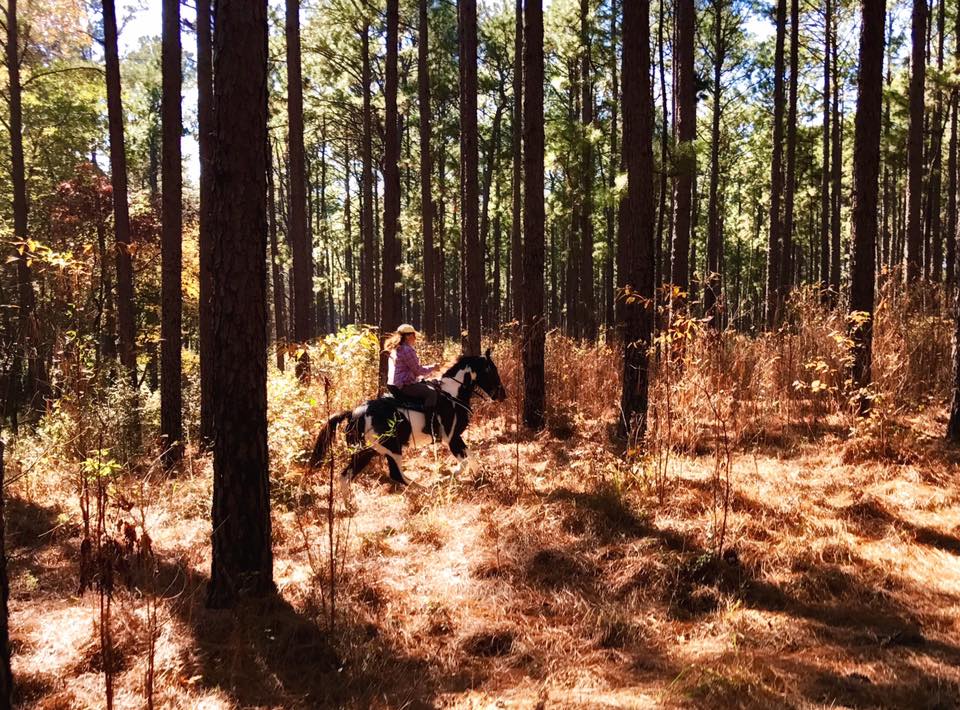 Celia is riding that fabulous, slow, rocking chair canter through the Angelina Forest on 11/30/17.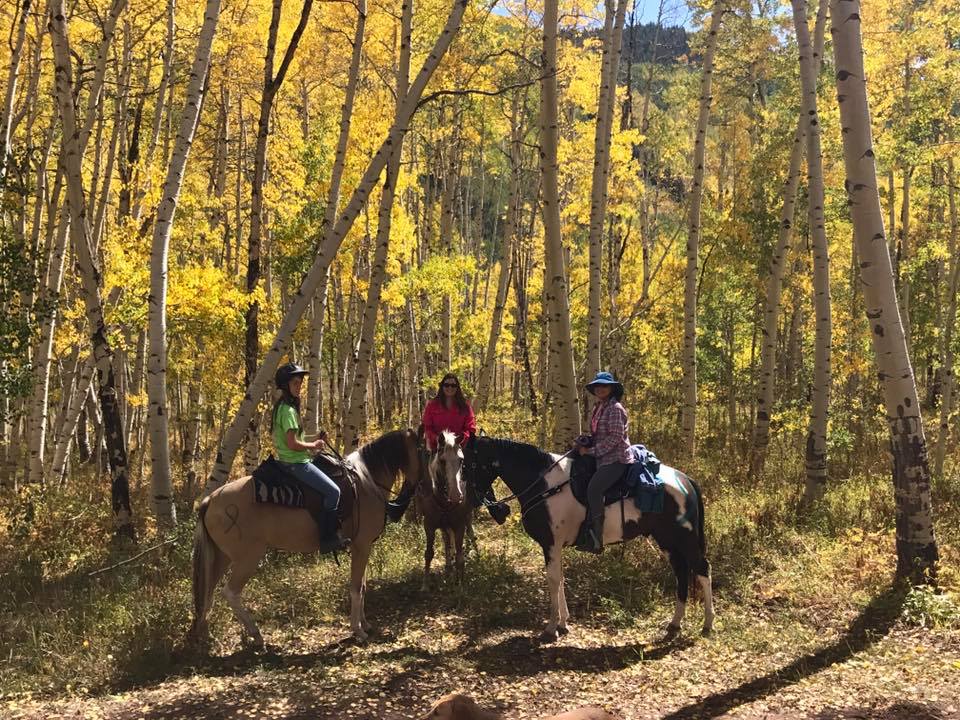 Cheyenne on Butterscotch, Stephanie on Bling, and Celia on Hashtag in the beautiful Aspens near Crested Butte, Colorado.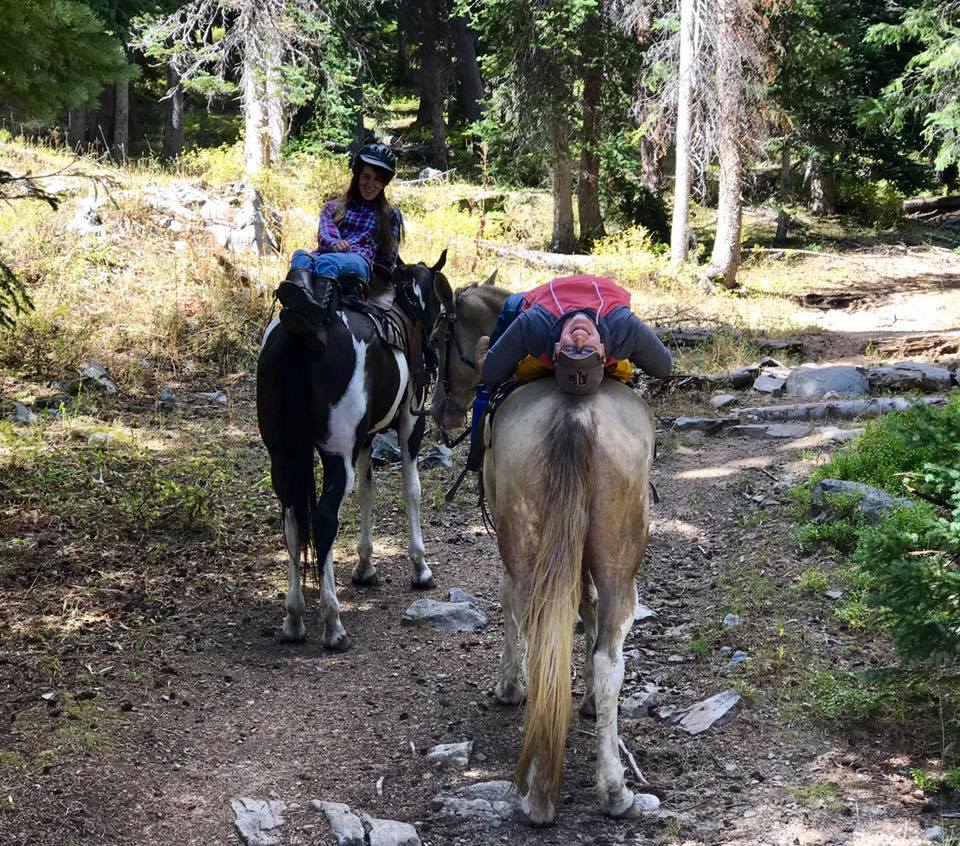 Cheyenne on Hashtag and Krystal on Lassie on the Oh Be Joyful Trail near Crested Butte, Colorado in September, 2017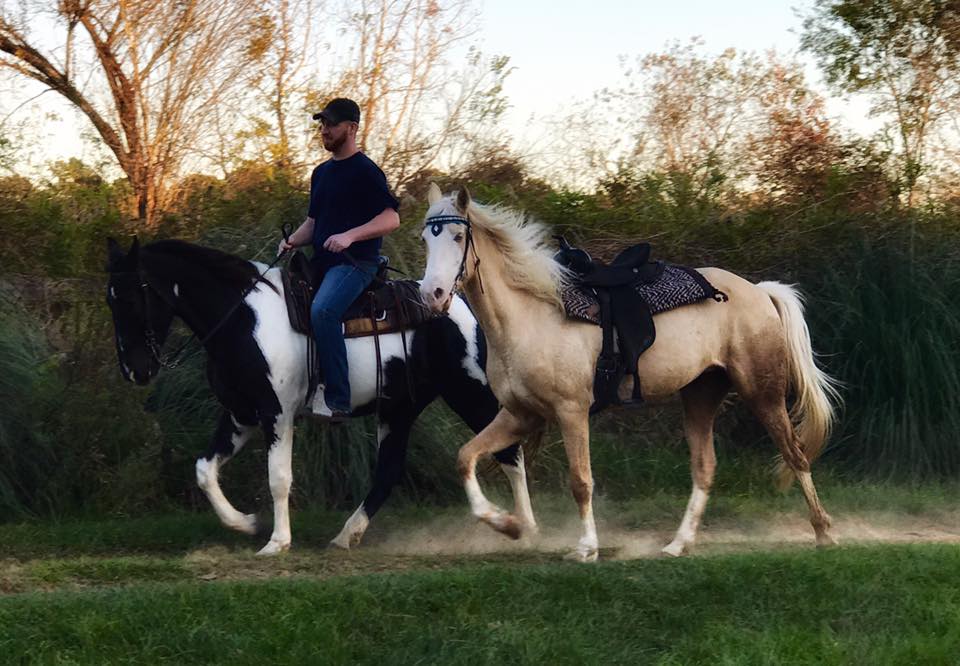 Bud is using Hashtag to pony Zoe on 11/29/17.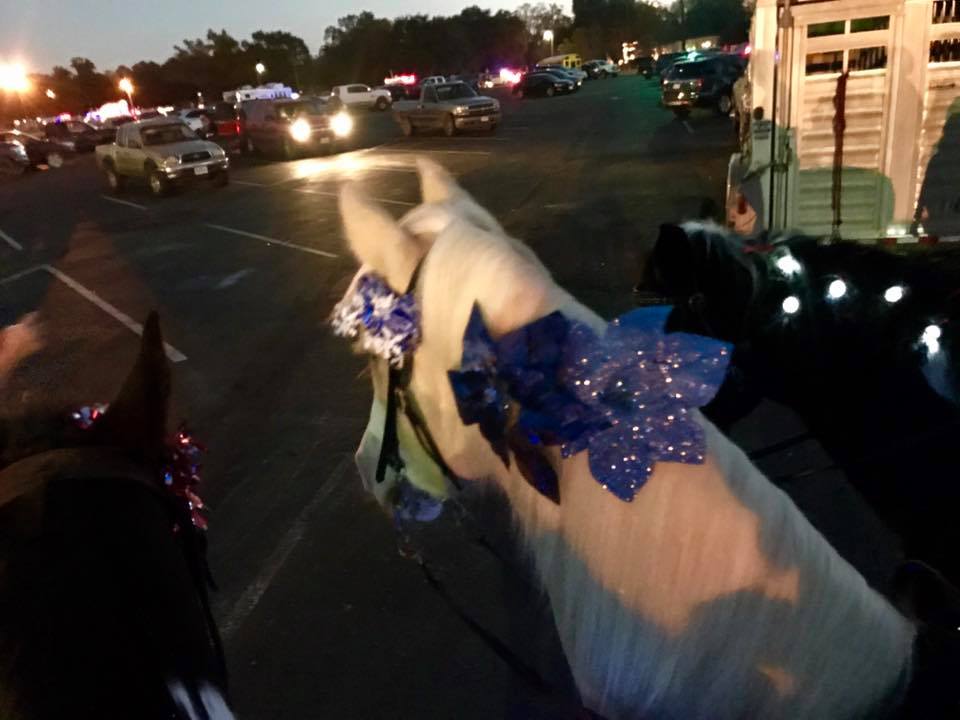 Hashtag and Zoe about to make their entrance in the Liberty, Texas Christmas parade.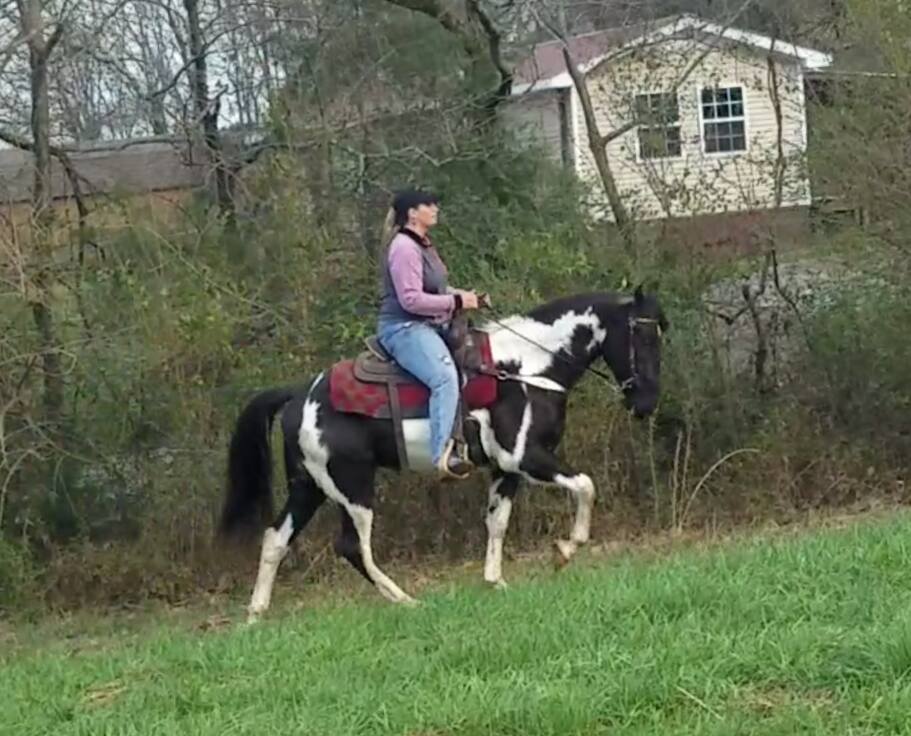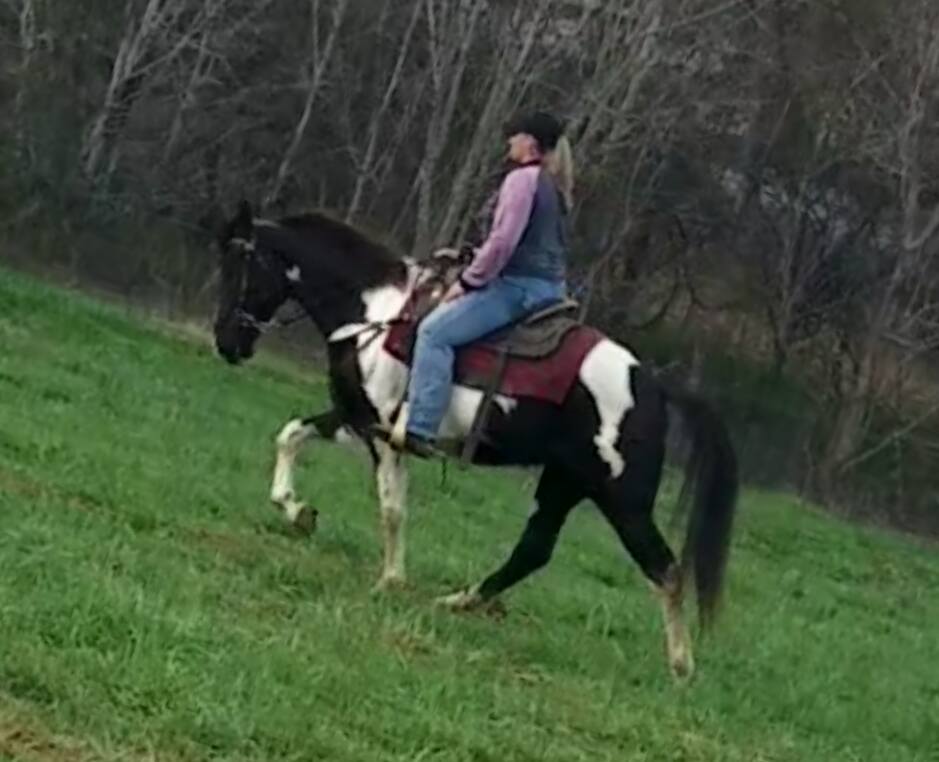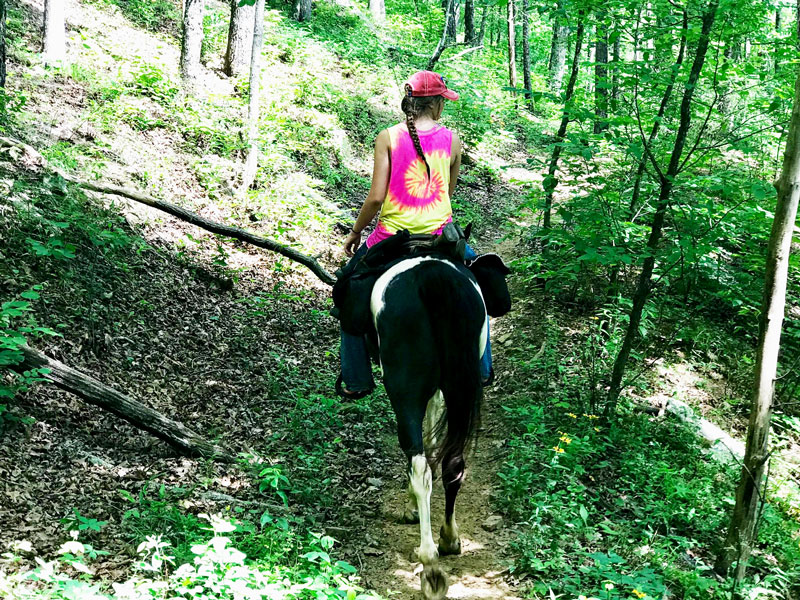 Kathryn rides Hashtag down the trail in the Ozarks on the way to Bailey Falls.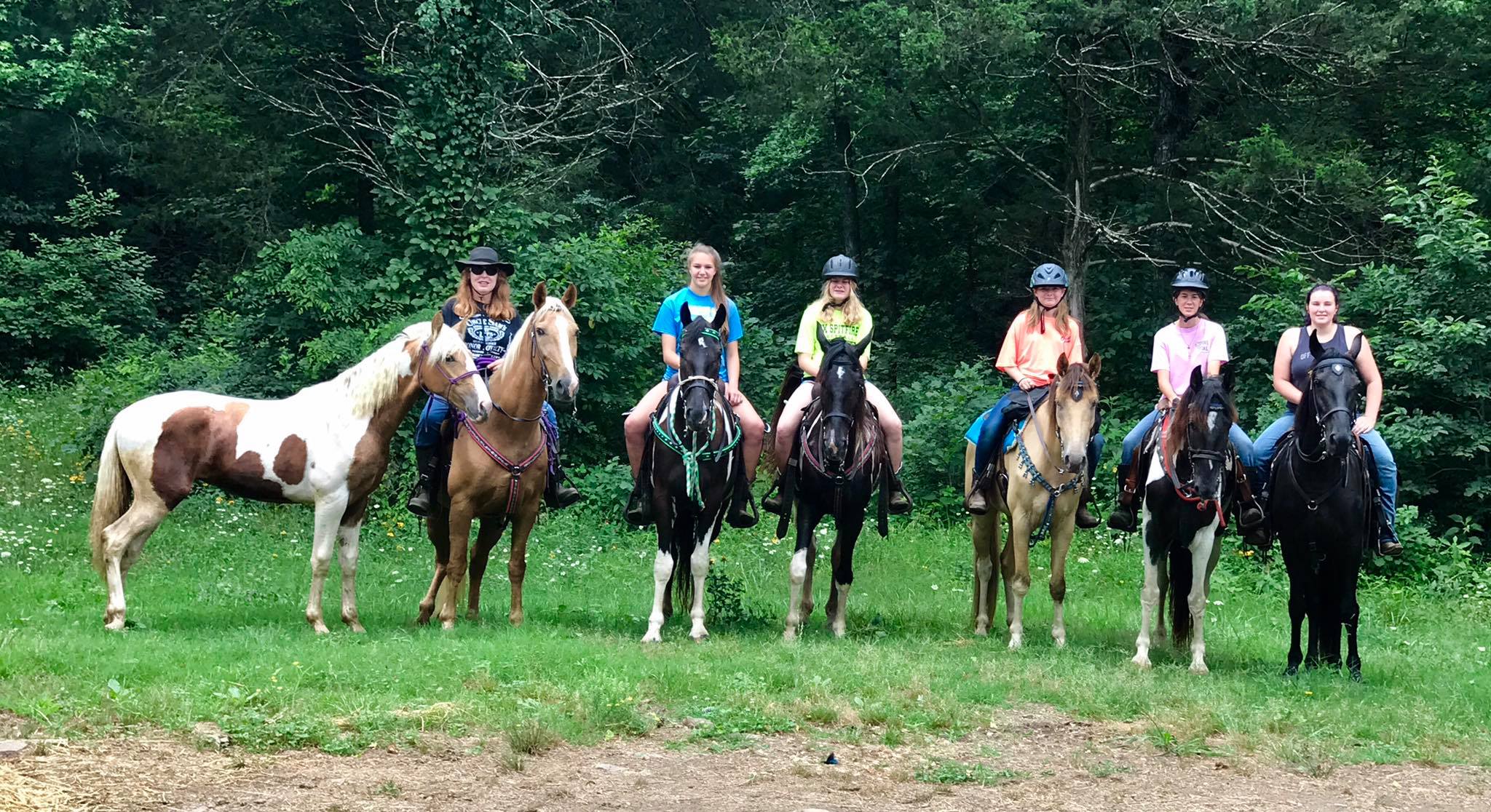 Our morning ride on our last day in Arkansas . . . I am on Sam, ponying Princess Lilly; Kathryn is on Hashtag; Hailey is on Whodoo; Aubrey is on Butterscotch; Cheyenne is on JR; and Liz is on Shaka Laka.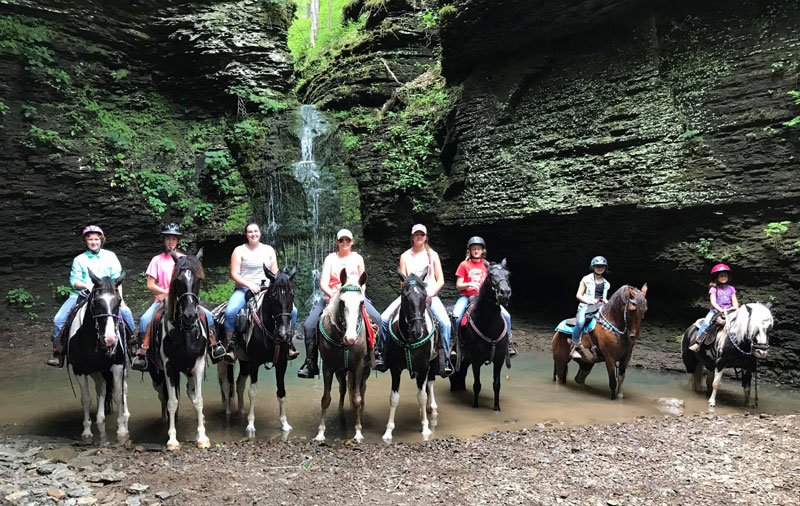 Our fabulous youth riders in Box Canyon on this camping trip in the Arkansas Ozarks!

From left:
Riley on Annie
Cheyenne on JR
Liz on Whodoo
Lexie on Ms. Bling
Kathryn on Hashtag
Hailey on Shaka Laka
Aubrey on Jack
Billie on Mandu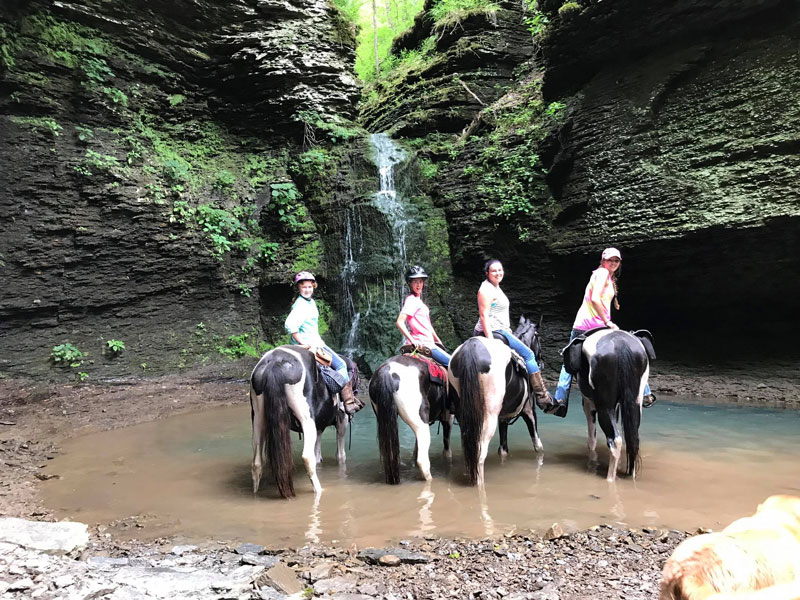 Cloud 9 Walkers
P. O. Box 878
Hardin, Texas 77561-0878
(55 minutes east of Houston)
281-726-4545
(Entire contents of this website copyrighted by Cloud 9 Walkers)

Email me!