CLOUD 9 WALKERS
"Jesse James"
Extraordinary Classic Champagne/White Spotted Tobiano Tennessee Walking Horse Colt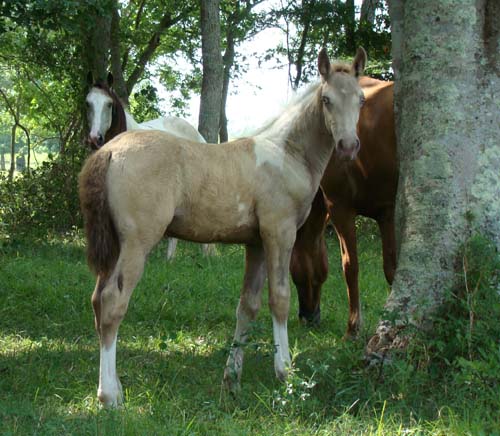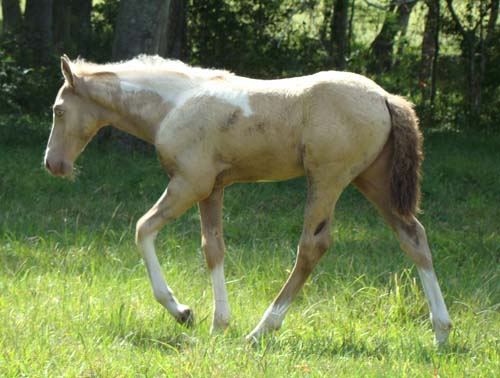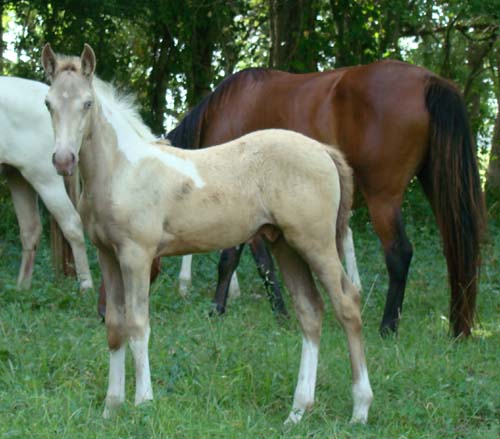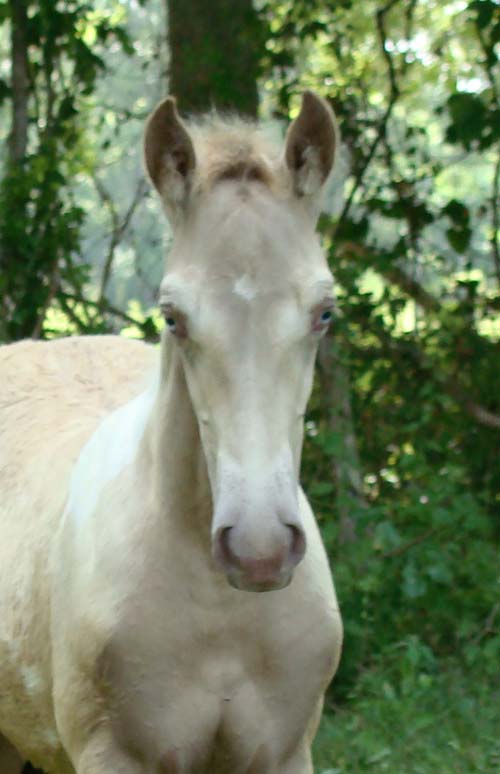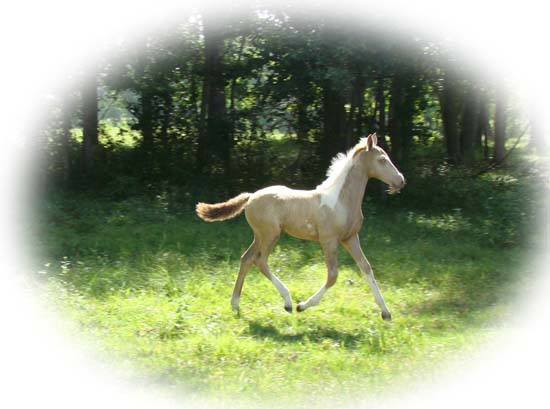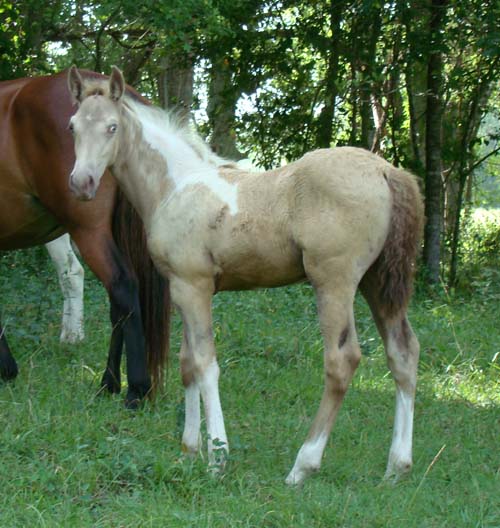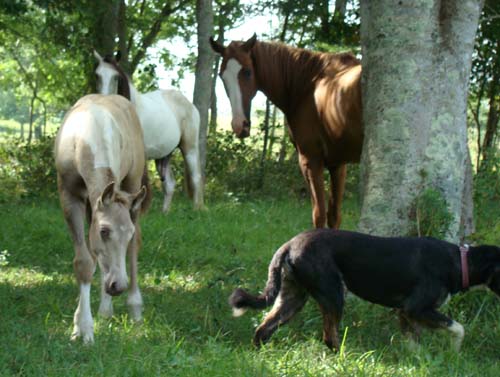 All of the above pictures were taken 7/7/08.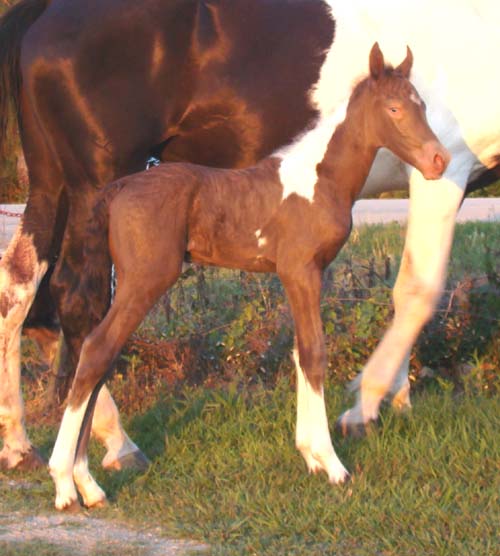 "Jesse James" -- This colt will be big-boned and tall, probably 15.3 or 16H as most of his brothers and sisters have matured to that height. They are always gentle-natured, people-oriented, smooth-gaited, pleasantly spirited. This colt, born 5/14/08, is two days old in this picture. He is a classic champagne tobiano with a solid champagne tail and mixed mane, star on his forehead. $2000
You can see his full brother ("Cody") and sister ("Jazzy") on the Baby page and a video of his sister below: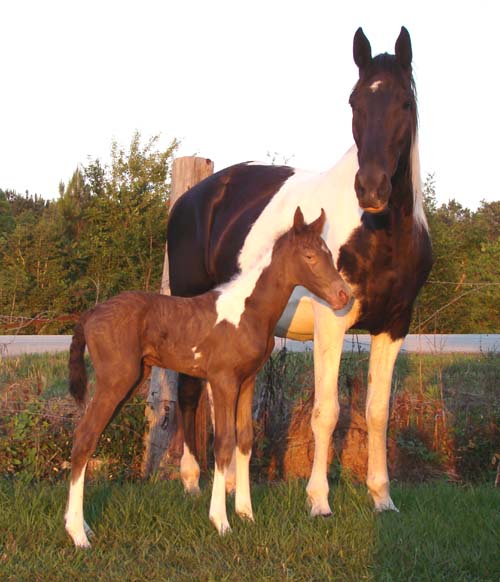 These pictures were taken on 5/16/08.
More pictures soon!
Sire: Go Boy's Champagne Pride
Classic Champagne Tobiano
Go Boy's Gold Insignia
Gold Champagne Tobiano (Homozygous)
Paint's Moon Man
Paint The Town
Insigna's Sweetheart
Emily's Rose
Mack K's Lucky
Princess Lady B.
Pride's Fancy Nancy
Black
Pride's Solid Gold W
Pride of Midnight H F
Go Boy's Dolly II
Johnny's Lady B
Johnny Cash
Art-Jen Lady B.
Dam: Painted Lady Bum
Black Tobiano
Mountain Painted Son
Black Tobiano
Talk of the Mountain
Ebony's Mountain Man
Gleaming White Star
Rising Son's Last Gal
Copy's Rising Son (by GLL Carbon Copy)
Go Boy's Bonnie B (by Merry Go Boy)
Mac's Lady Bum
Leggs Diamond
Bama Bum B by Delight Bummin Around
Spirit of Dixie
Sue Patten
Dan Patten
Sue Daniel Stroll


Email me!