CLOUD 9 WALKERS
"Mocha Choca Laca"
Gorgeous, Stylish SMOOTH 5-year-old Stylish, Classy Bay Racking Horse Mare
Barefoot and perfect gait!
$3750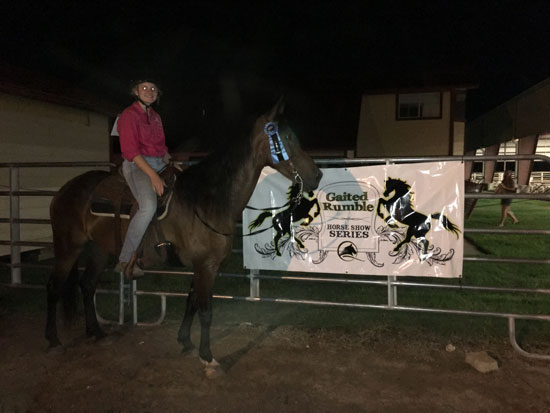 Hailey won first place in youth pleasure class at the NWHA South Texas Gaited Rumble in August, 2015.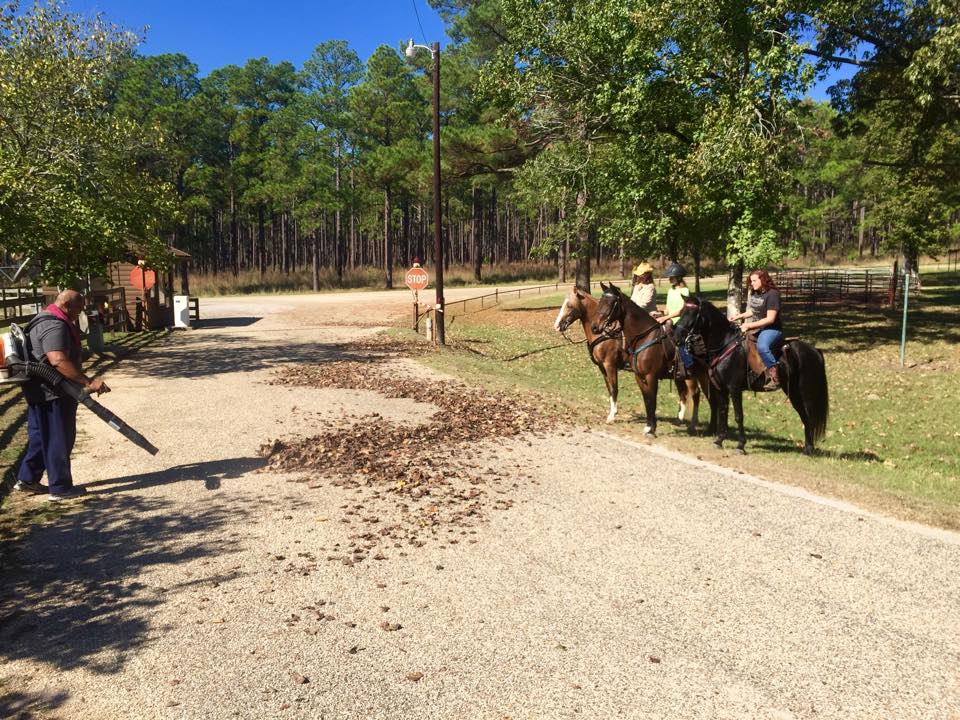 The park attendant was blowing leaves, and I thought it was a great opportunity to do a little desensitizing. Cheyenne is riding Mocha, in the middle.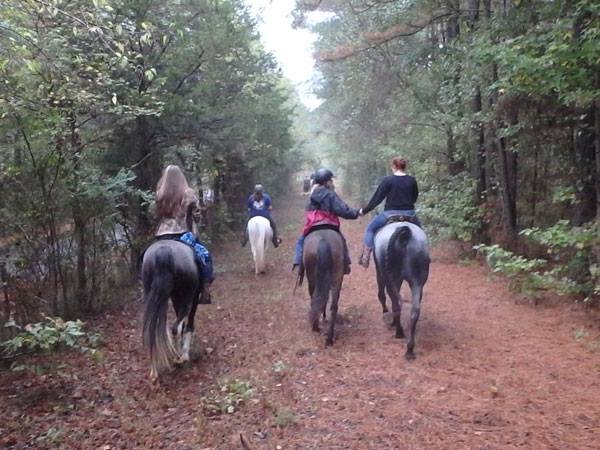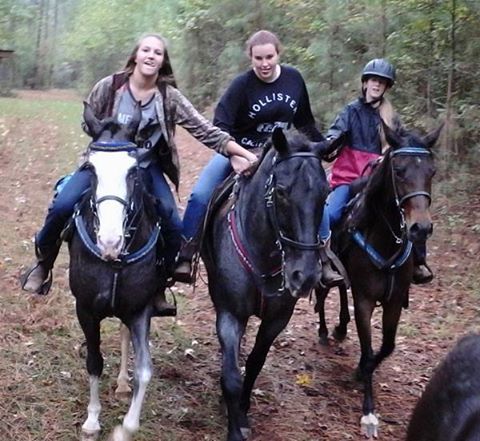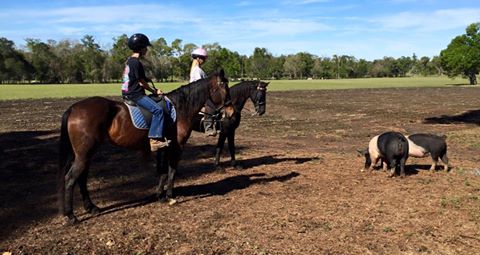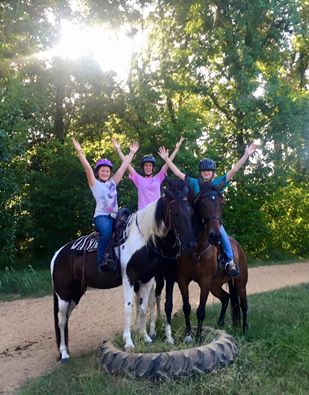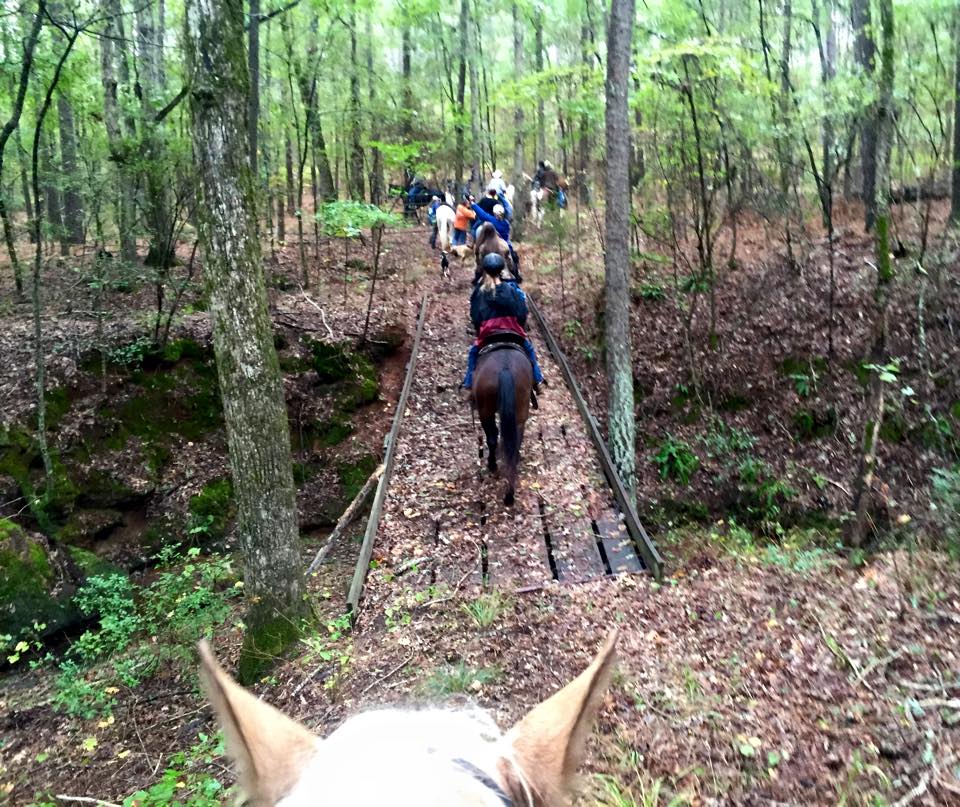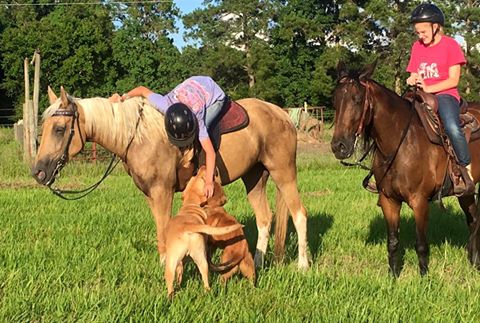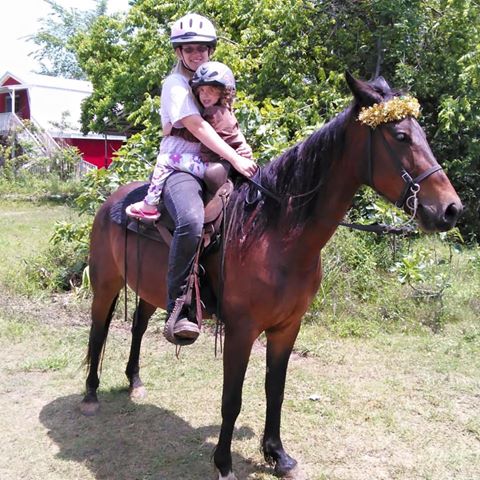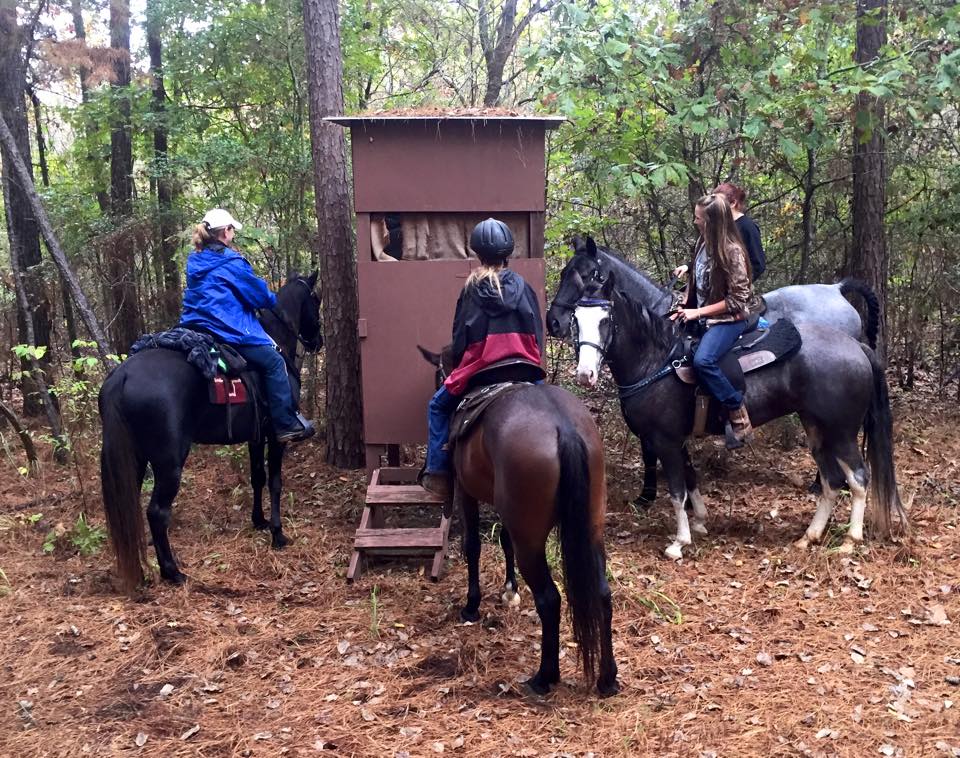 Deer stands are scary! So . . . of course, we made them touch, smell, understand that they're not monsters.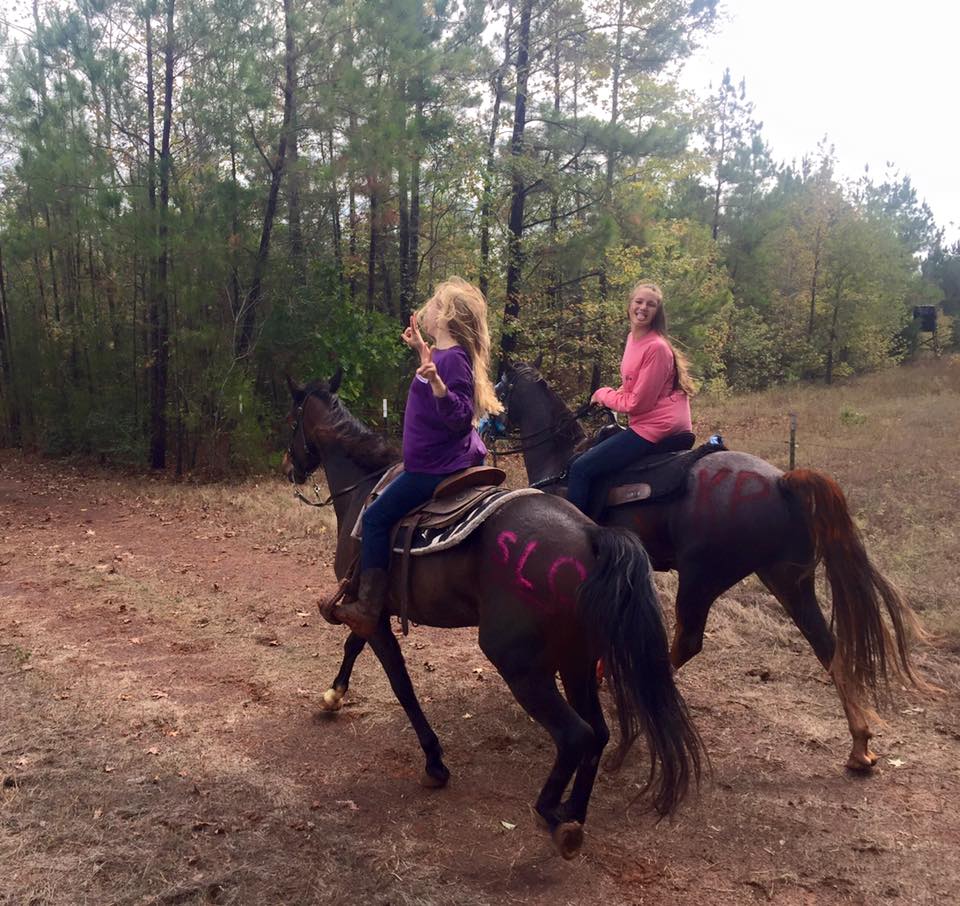 Sassy Savanna is riding Mocha on our camping trip in the east Texas pineywoods Halloween weekend, 2015.
Click on embedded arrow above to see Cheyenne riding Mocha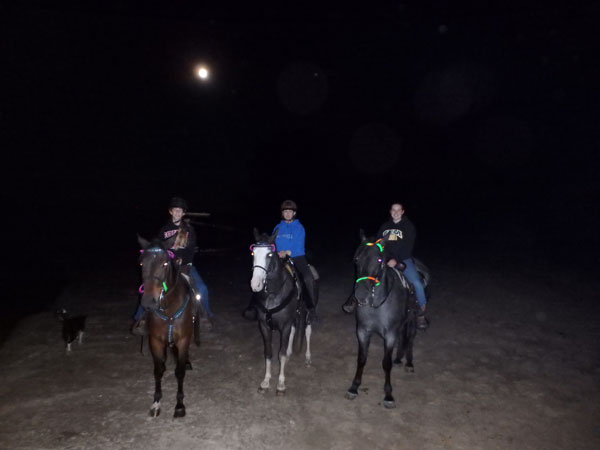 Our night ride in the Angelina forest in October, 2015. From left: Cheyenne on Mocha; Becky on Delilah, and Liz on Blue.

Liz rides JC, Cheyenne rides Mocha, and Becky rides Diamond Dak in the Angelina Forest on our camping trip the week of 10/28/15.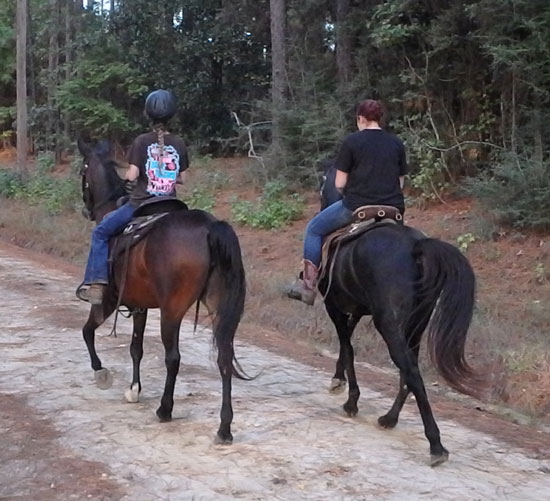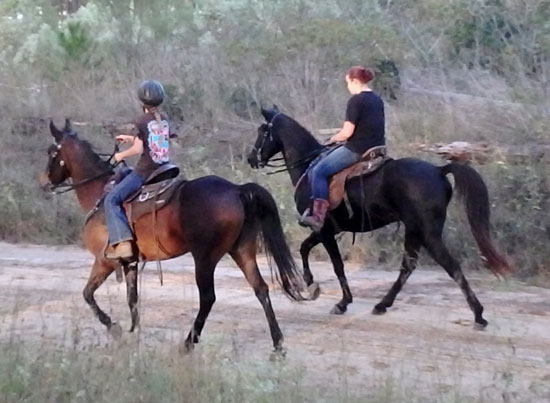 Cheyenne on Mocha, and Liz on JC headed down the trail in the Angelina Forest, to Lake Sam Rayburn.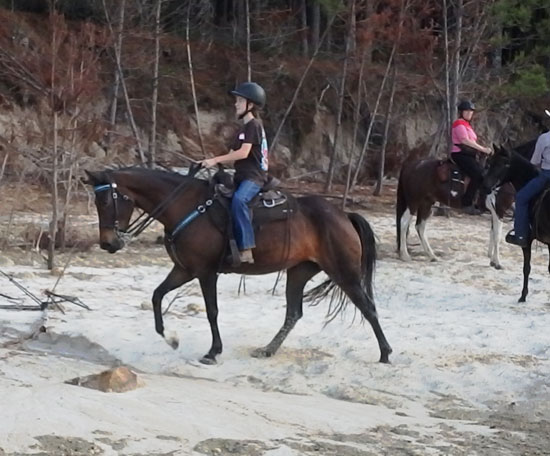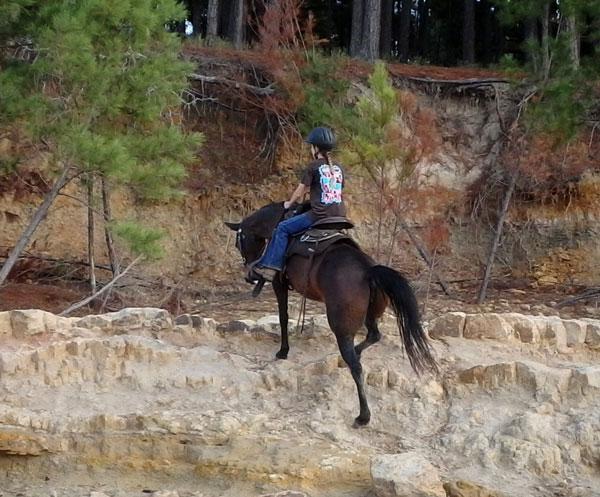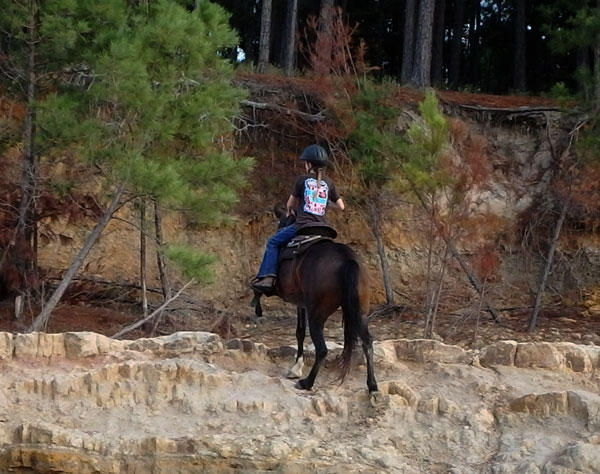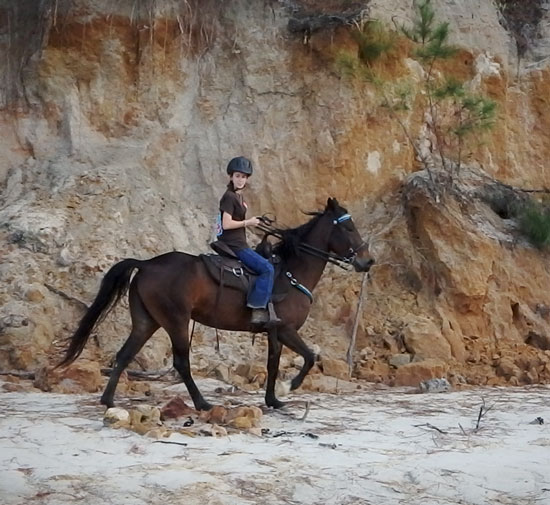 "Mocha Choca Laca" -- Nice, nice natural going, four-beat gaited racking mare with beautiful color and really fantastic slow rocking little canter, effortless. I think the most inexperienced horseperson could make this mare slow canter successfully. She is a forward moving mare that the girls love to ride, because she is spirited and fun, yet still makes them feel safe. She has been shod before, but her hooves are extra strong and tough and we have her barefoot now and she goes anywhere and everywhere nice and sound. $3750

Savanna is misbehaving again! She is riding Mocha, and yes, that's our beloved former World Heavyweight Boxing Champion George Foreman riding net to her in the beautiful piney woods of East Texas on Halloween Day, 2015.

Mocha has the most wonderful rocking chair canter, but if you want, you can ask her to gallop and she will. She makes you feel in control, safe while playing around on her. Cheyenne is riding her, racing Becky on our stallion, Diamond Dak, across the beach at Sam Rayburn Lake during our camping trip the week of 10/29/15.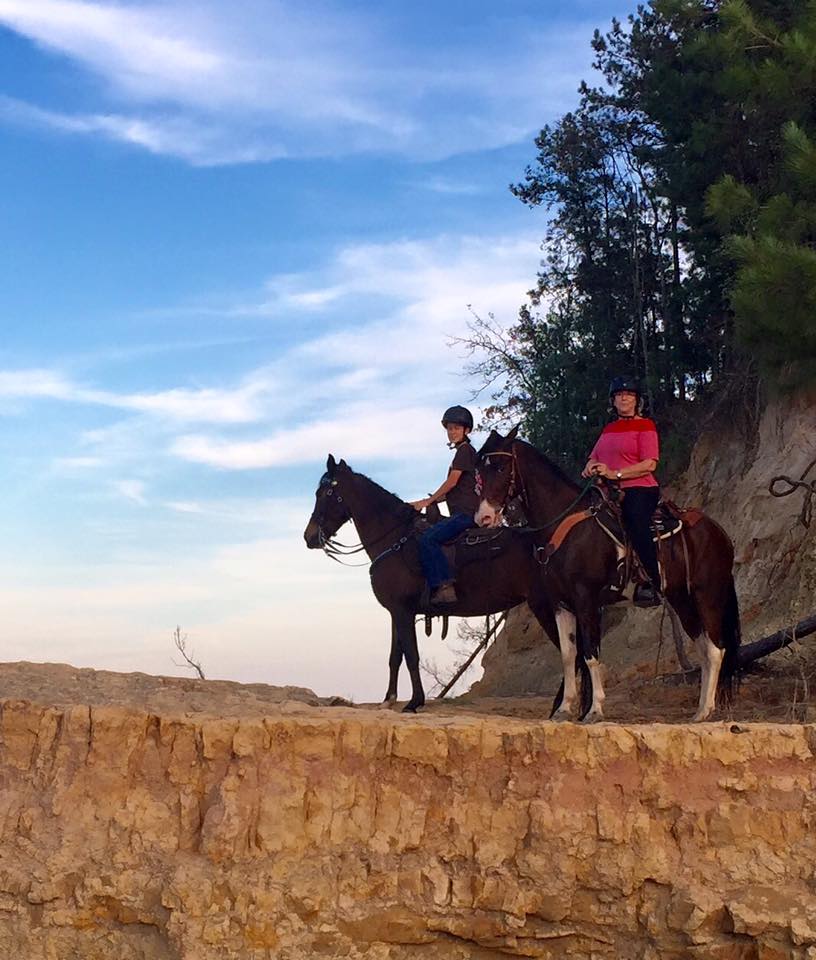 On the bluff overlooking Lake Rayburn.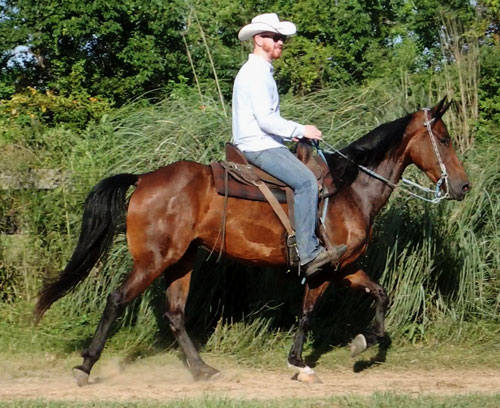 Bud riding Mocha on 7/23/15 at home in our arena, which is right on a busy highway.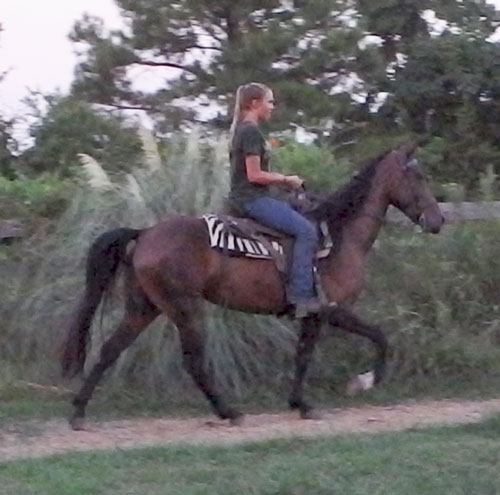 Kathryn riding Mocha in our arena on 8/17/15.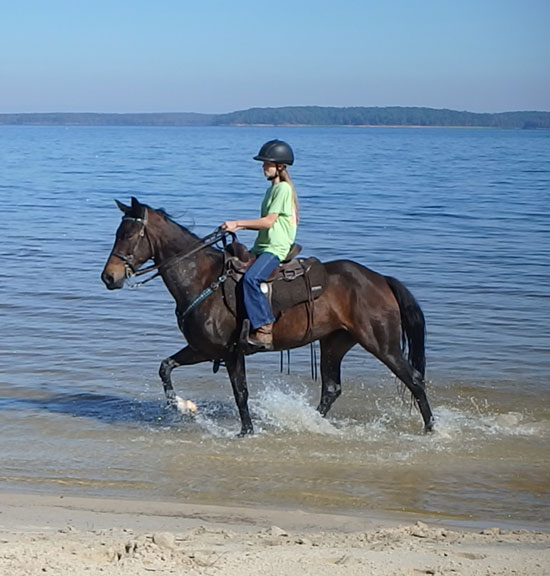 Cheyenne in Lake Sam Rayburn on 10/28/15.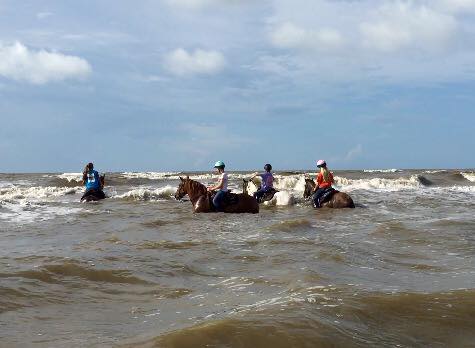 Kathryn is out deep in the Gulf of Mexico on the bay racking mare "Mocha"; Hailey is riding the sorrel Foxtrotter mare "Contessa"; Cheyenne is riding the spotted Tennessee Walking Horse mare, "LaBella Dawn"; and Ruth is riding the black (sun bleached) Tennessee Walker gelding, "Sawyer".
Fun on the beach of the Gulf of Mexico on 8/18/15.
Click on embedded arrow ABOVE to see Bud slow racking Mocha on 7/23/15.


Cloud 9 Walkers
P. O. Box 878
Hardin, Texas 77561-0878
(55 minutes east of Houston)
281-726-4545
(Entire contents of this website copyrighted by Cloud 9 Walkers)

Email me!