CLOUD 9 WALKERS
"North Star"
15.2H 6-yr-old Glossy Rich Red Spotted Saddle Horse Gelding
Super Fun 4-Beat Gaited SMOOTH Horse
$6500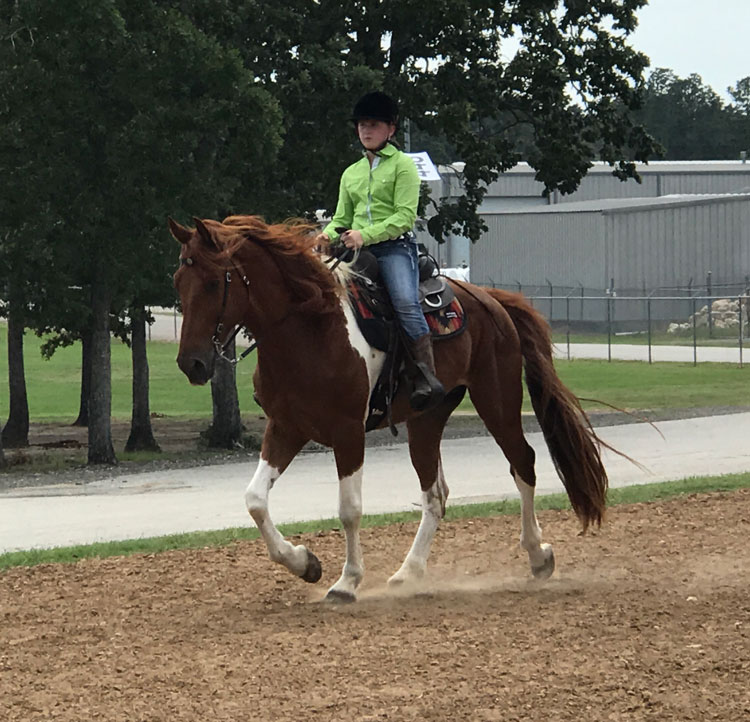 Riley at the Recent Gaited Rumble Horse Show in Conroe Texas the weekend of 5/25/17, warming up for her class.
Click on embedded arrow ABOVE to see Riley showing North Star at the Gaited Rumble in Conroe, Texas in May, 2017.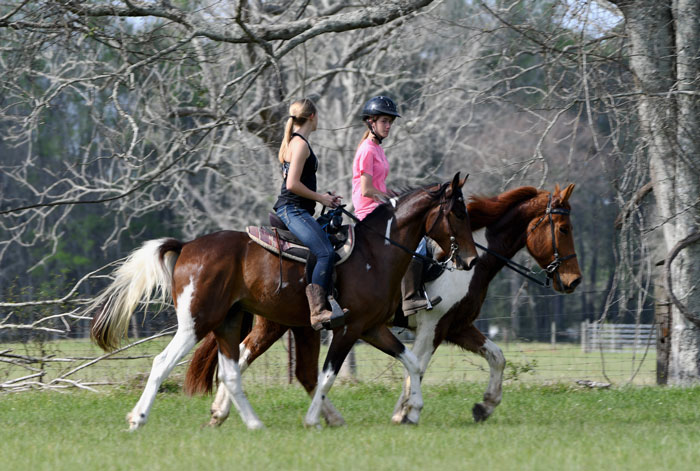 Savanna rides Joey and Cheyenne rides North Star on 3/18/17.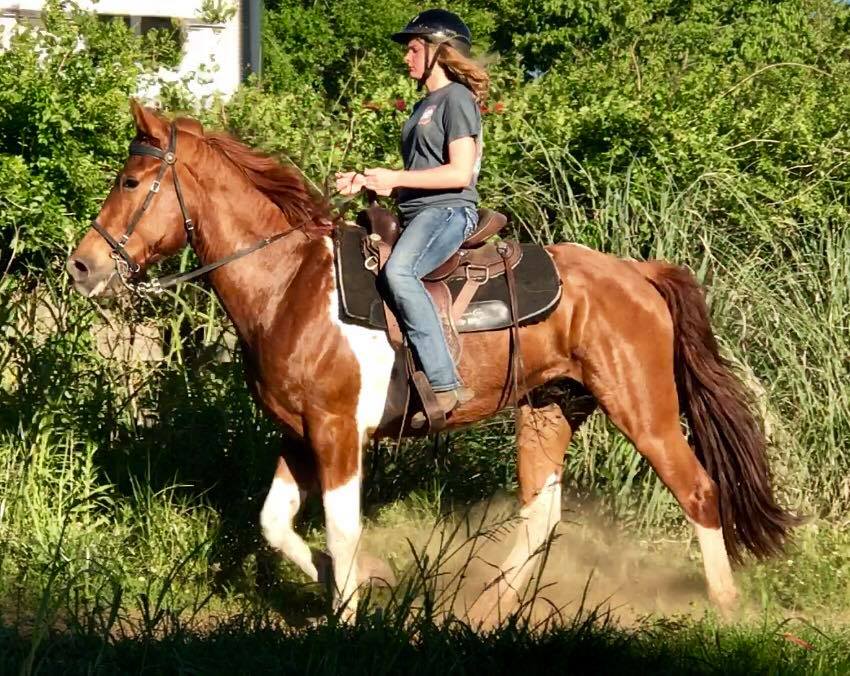 Beautiful North Star gaits so incredibly smooth and flowing. Trail horse now, great show prospect. Hailey's first time to ride him, on 4/24/17. Great job, Hailey!
Click on arrow ABOVE to see Cheyenne riding North Star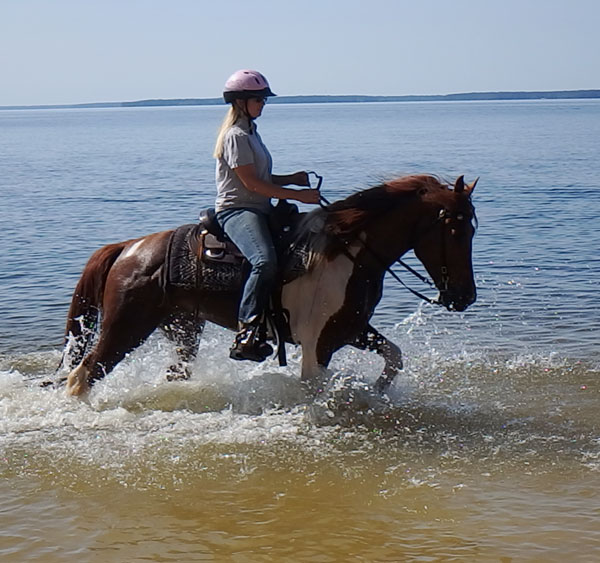 Ruth riding North Star in Lake Rayburn during our camping trip the week of 5/6/16.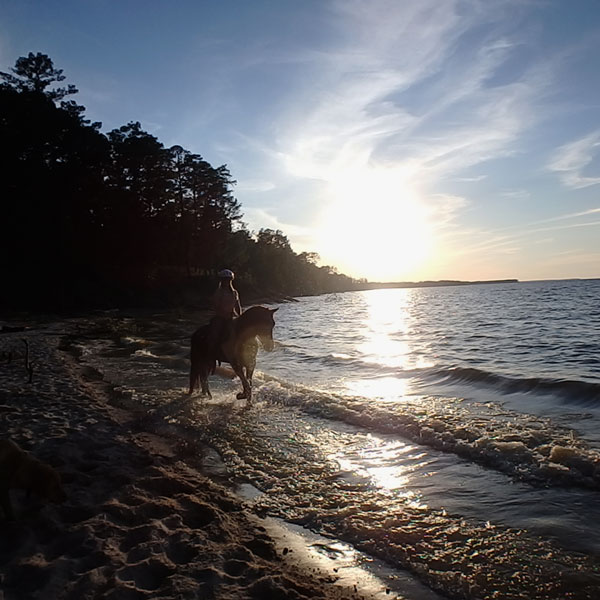 Sunset on Lake Rayburn, Ruth on North Star.
"North Star" -- Gorgeous 15.2H rich red tobiano Spotted Saddle Horse 6-yr-old gelding with extremely thick long mane and tail, forelock that flies in the wind when you're riding him. His mane falls on each side of his neck most of the time, each side thick and glossy. He is large boned and even though a 12-yr-old girl is riding him here, he is big and stout enough for a large man, as well. North Star's gait is absolutely effortles, either keg shod or barefoot. He flows along with a nice little head shake in a solid four beat on a loose rein. He has been ridden in Tennessee, Texas and Oklahoma, used for lead line and shown in pleasure classes at our local horse shows. North Star is registered SSHBEA and goes back to Prides Generator and A Command Performance on his sire's side. His dam is a direct daughter of JFK, and that's probably where he gets his fantastic smooth gait. I've ridden a lot of JFK horses on the trail and find them to be so comfortably gaited and just the right amount of stamina. No pushing a wet rope with this bloodline! Please feel free to come meet him and take a ride! He is currently on jiggs hay, coastal hay, alicia and supplemented by a 14% protein and 6% fat pelleted feed. His negative coggins is current and won't expire until 3/10/18, so he's ready for travel! $6500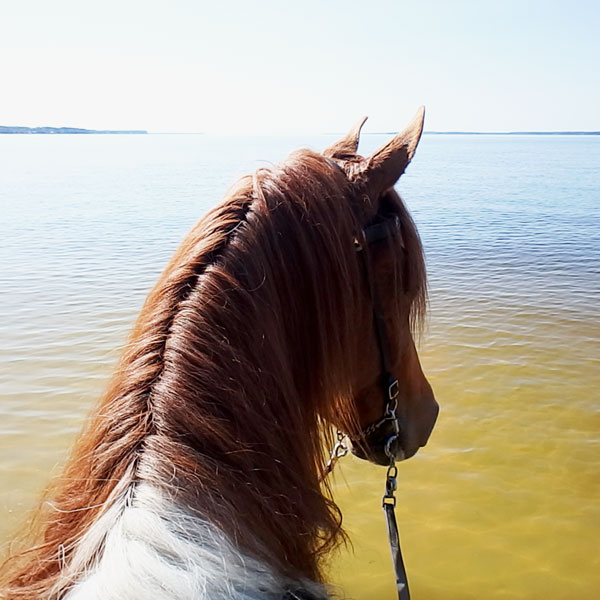 I have a beautiful view from where I sit (in the saddle on North Star, in Lake Rayburn.)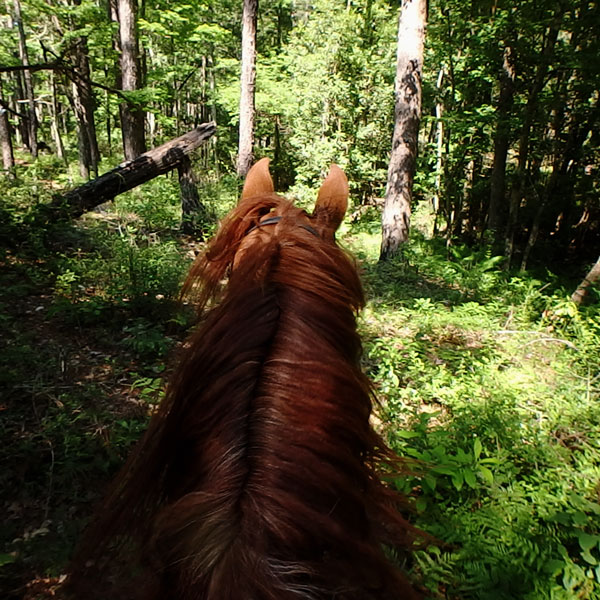 Another beautiful view from the saddle on North Star as I ride through the Angelina Forest on 5/6/16.
>
Click on embedded arrow ABOVE to see Ruth riding North Star


Cloud 9 Walkers
P. O. Box 878
Hardin, Texas 77561-0878
(55 minutes east of Houston)
281-726-4545
(Entire contents of this website copyrighted by Cloud 9 Walkers)

Email me!