CLOUD 9 WALKERS
"Downtown Julie Brown" (also known as "Roxy")
Gorgeous Chocolate Silver Dapple 15H
Racking Horse Mare
$4750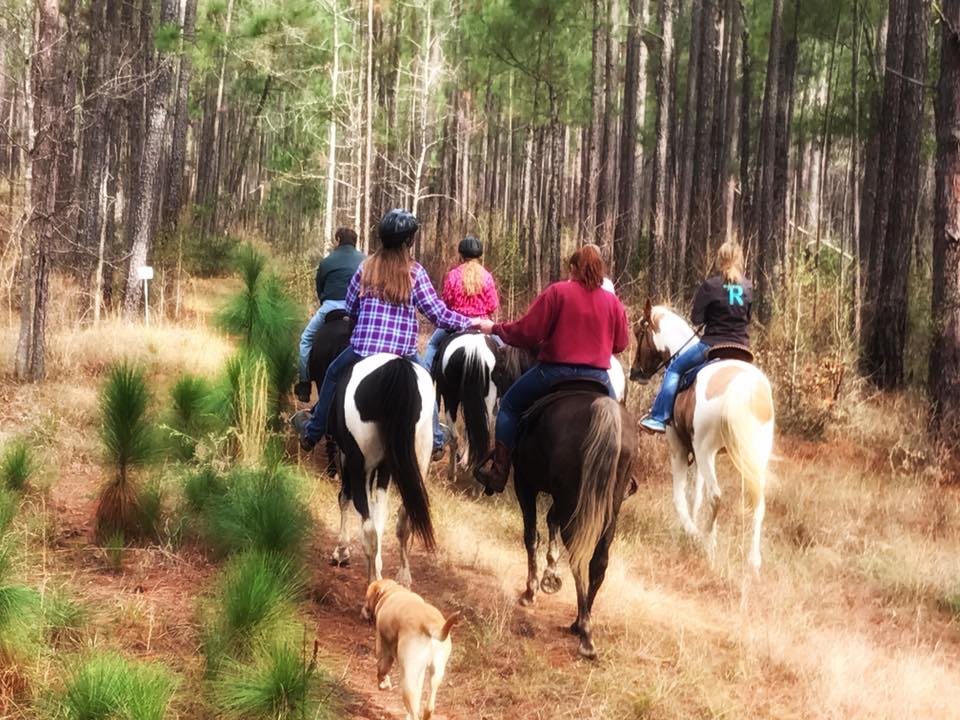 Cheyenne (riding Whodoo) and Liz (riding Downtown Julie Brown) practicing ribbon race along the trail during our camping trip the week of 12/30/16.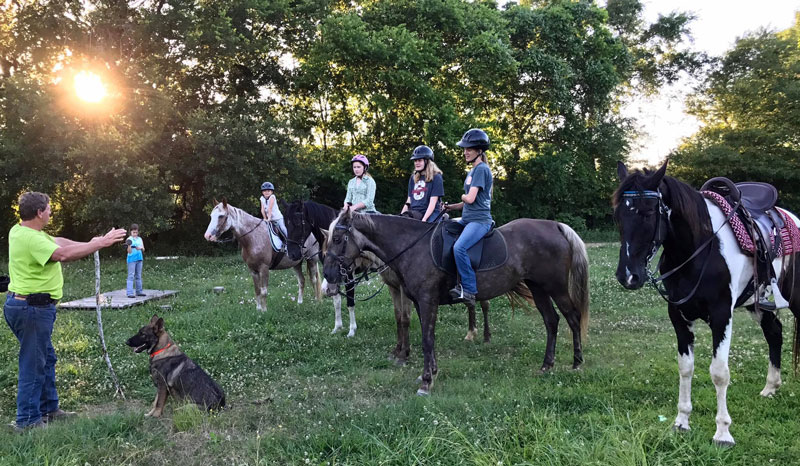 Last class of the show clinic for this weekend, on a beautiful spring evening as the sun was starting to set.

From the far left, Reygan on Ms. Bling, Riley on Whodoo, Hailey on Classy, Cheyenne on Downtown Julie Brown, and I rode Hashtag, but sadly, Judge Huey said that I got last place for dismounting to take pictures.

I'll gladly pay that price! ❤️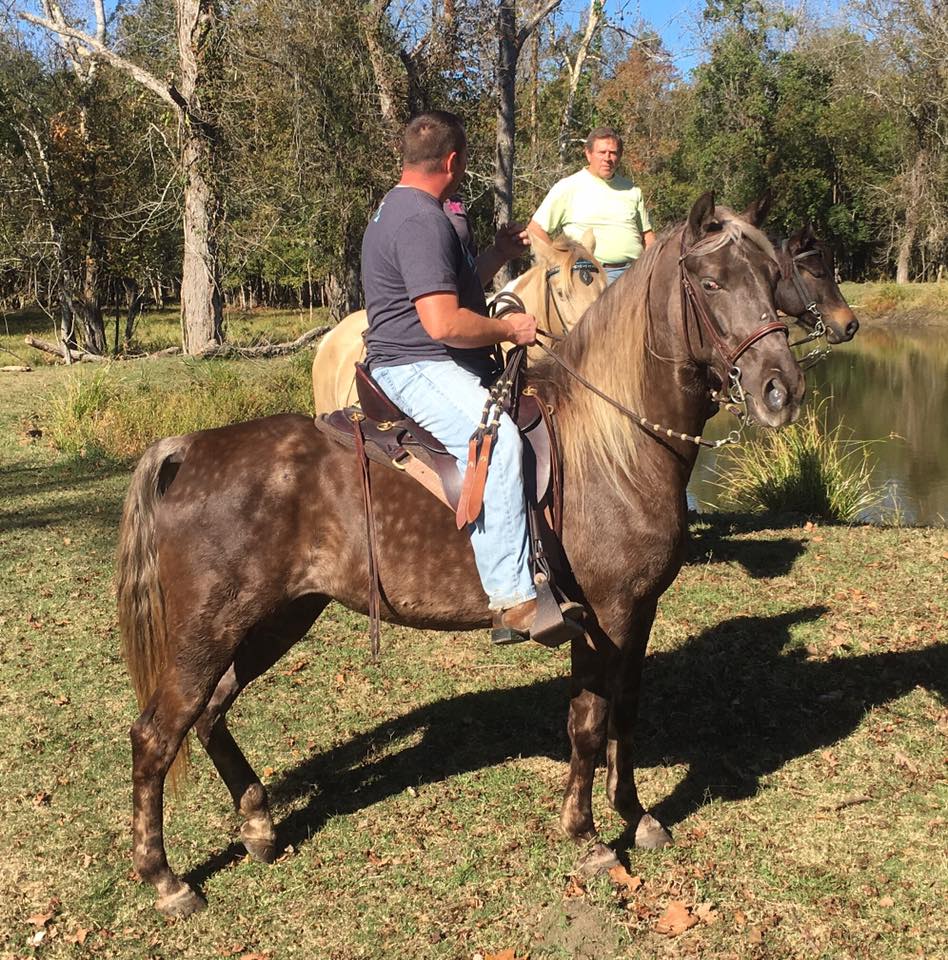 Jarrod rides Roxy on 11/23/16.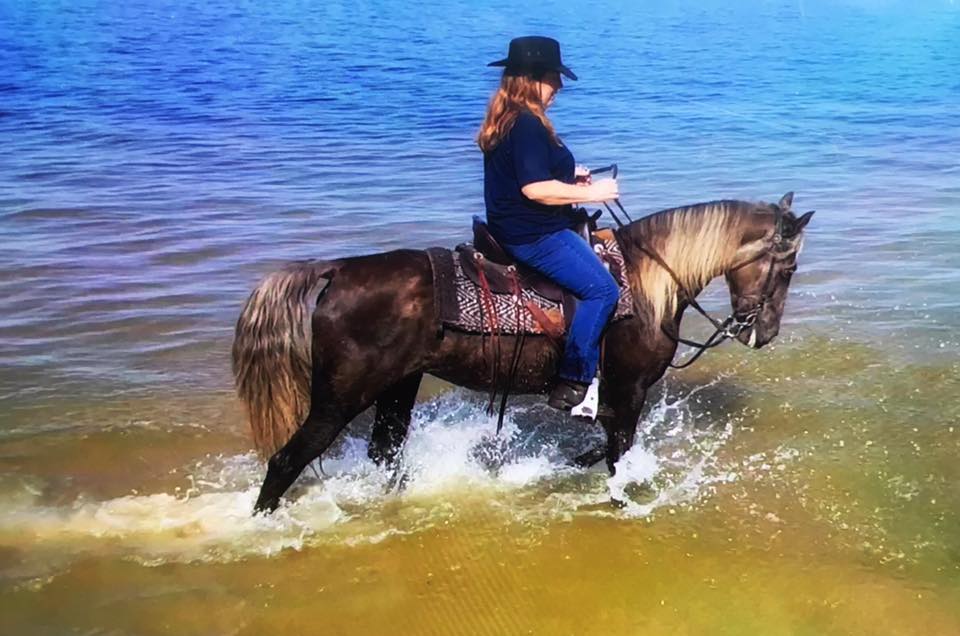 I'm riding Roxy in Lake Sam Rayburn during our camping trip Thanksgiving week of 2016.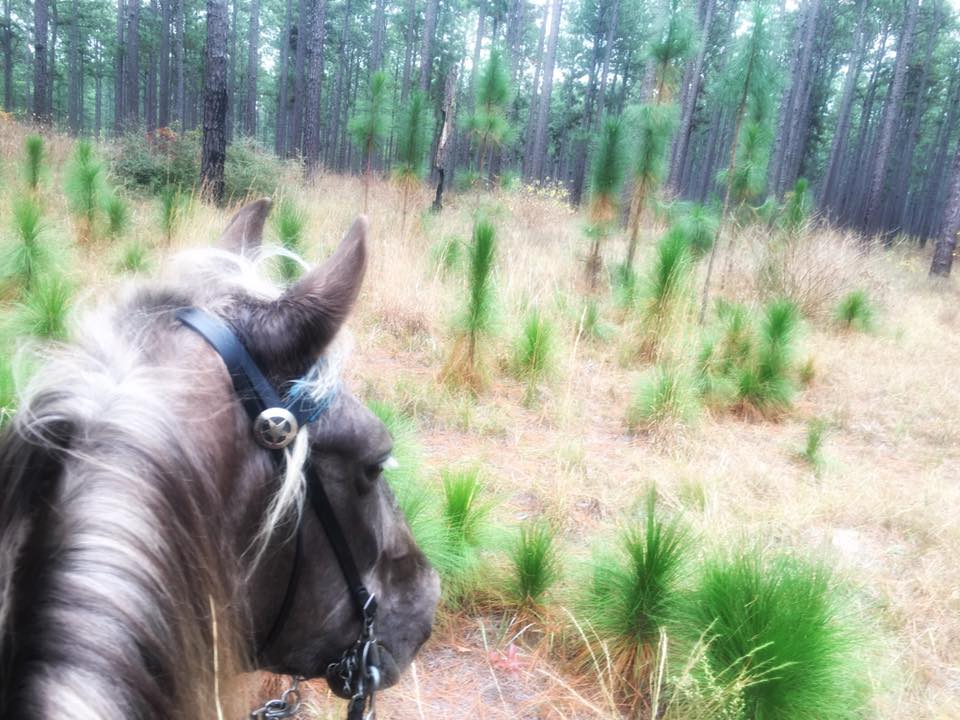 Early morning ride on Downtown Julie Brown the morning of 11/26/16.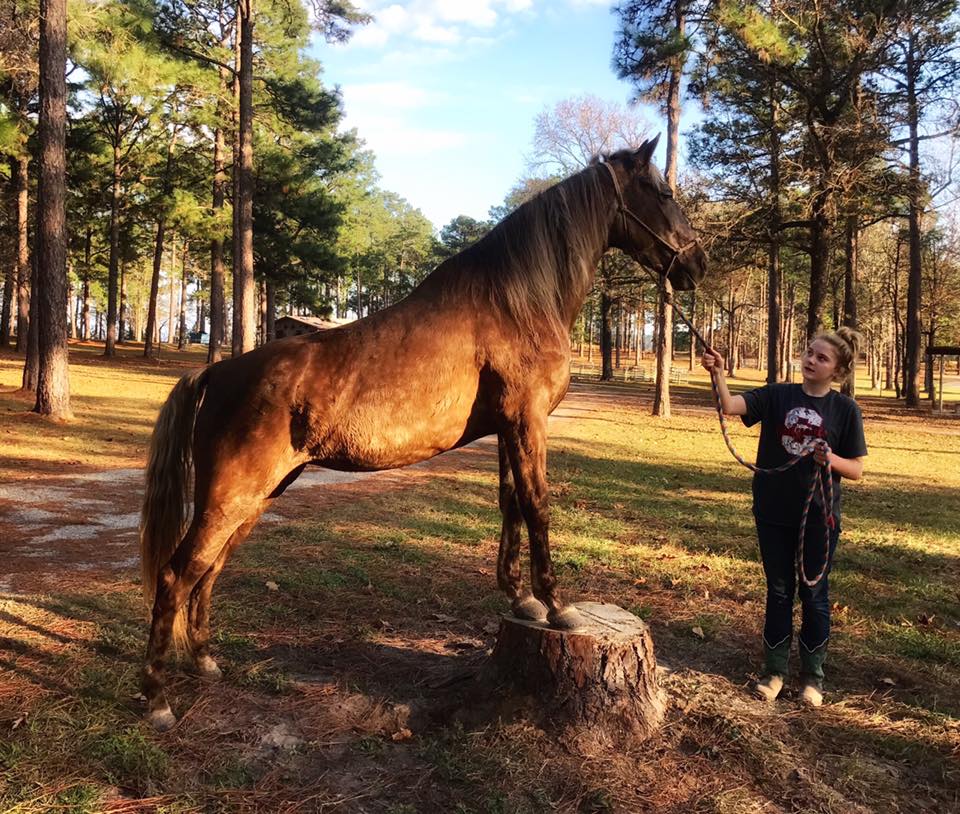 Hailey trains Downtown Julie Brown to step up on a stump during our camping trip the week of 12/28/16.

Foxy Roxy is a ton of fun to ride. She is barefoot, and I rode her this morning (11/19/16) with the GPS running, and clocked her at 16.1 mph with no effort at all. Just wait until I get her in shape! Cheyenne is playing around the cows with her now, working on desensitizing her to them.


Cloud 9 Walkers
P. O. Box 878
Hardin, Texas 77561-0878
(55 minutes east of Houston)
281-726-4545
(Entire contents of this website copyrighted by Cloud 9 Walkers)

Email me!