CLOUD 9 WALKERS
"Tater Tot"
10-yr-old Buckskin Miniature Gelding
With Cart and Harness
$2750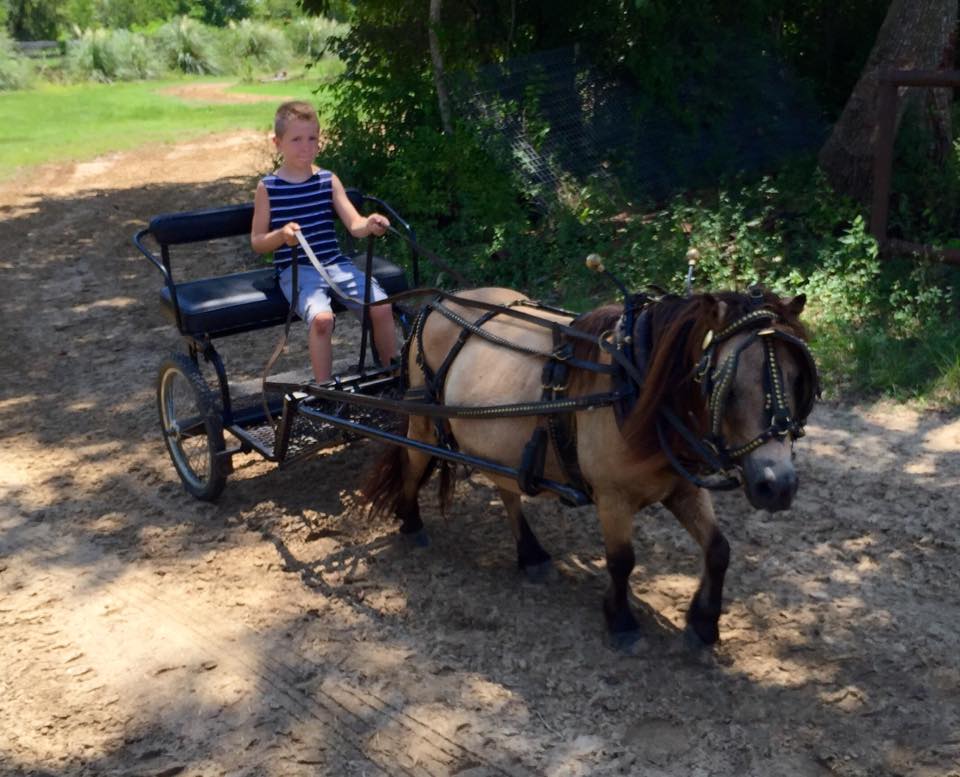 Tater Tot just might be the best little driving pony in the world!
We think so, anyway.
He is a buckskin miniature horse that anyone can drive, he is so easy to command.
If ever a horse deserved a great home, this little guy does.
Jackson is only 6 years old and this is his first time to ever drive a cart, and he did it all by himself!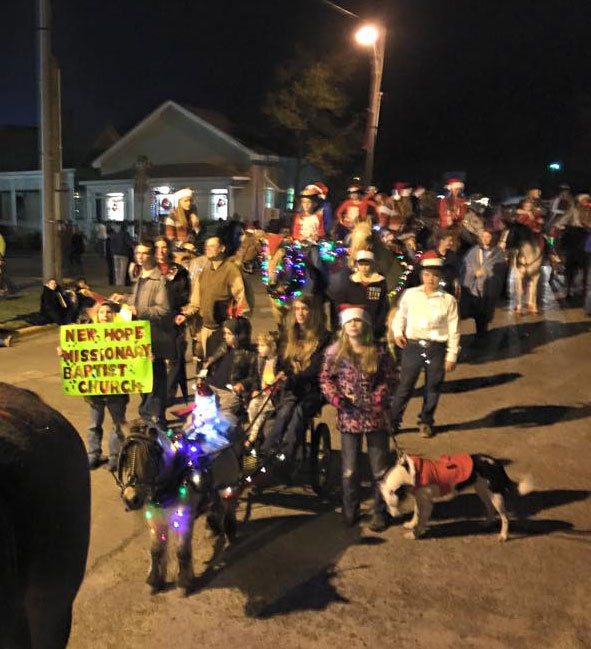 Tater Tot in the Christmas, 2015 parade in Liberty, Texas, driven by Cheyenne and hauling precious cargo, little Elizabeth and her big brother, Elijah.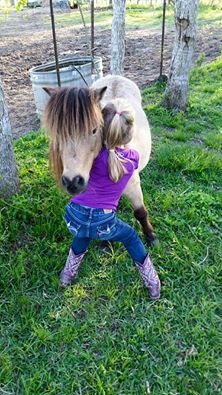 Savanna giving Tater Tot a hug.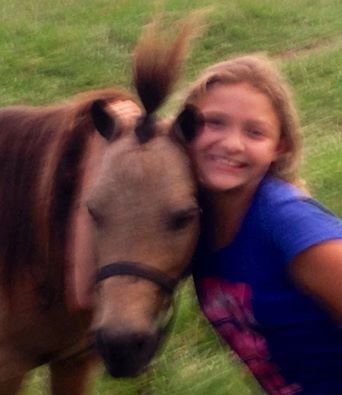 Lillie gave Tater Tot a hairdo!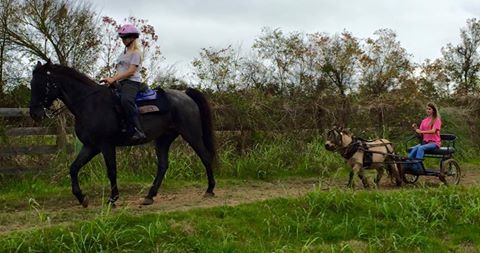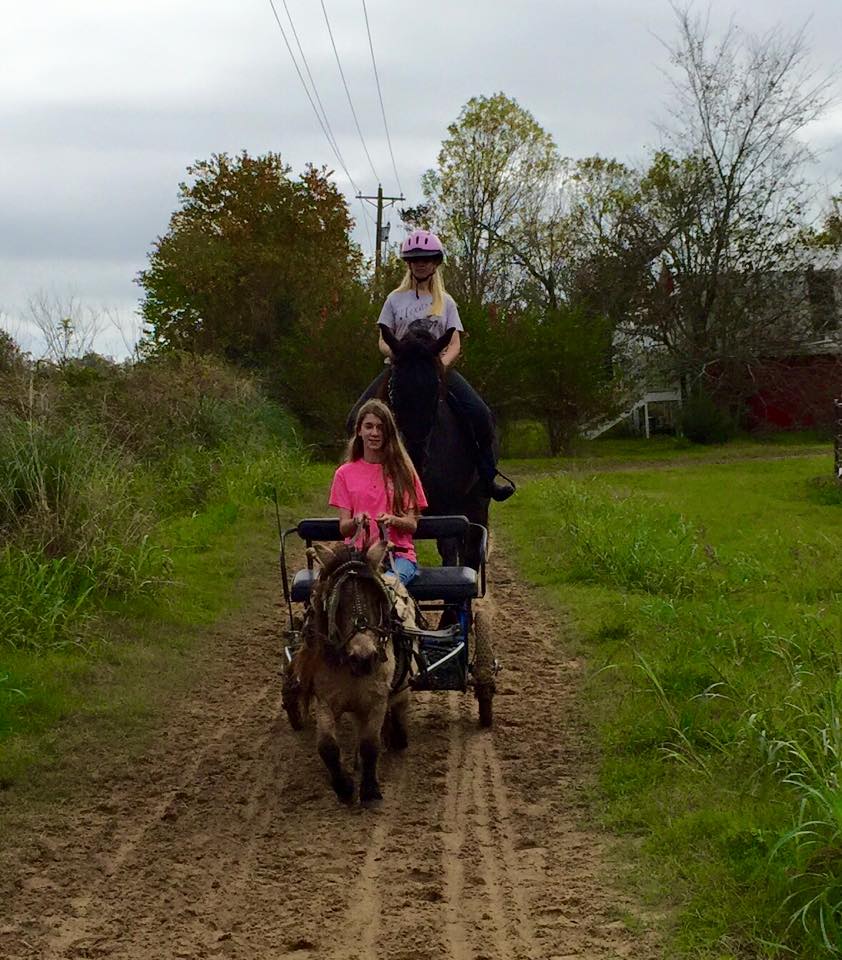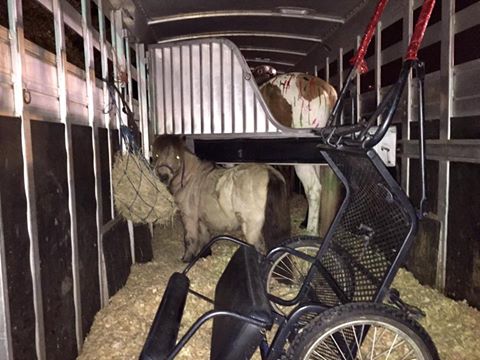 Packed up and ready to go to the Christmas parade!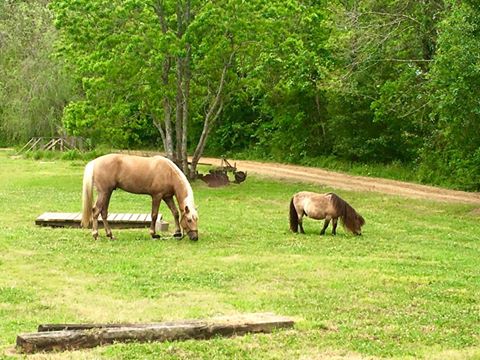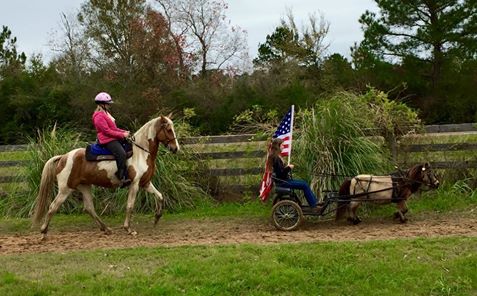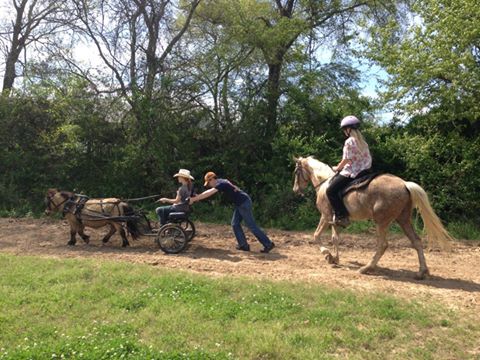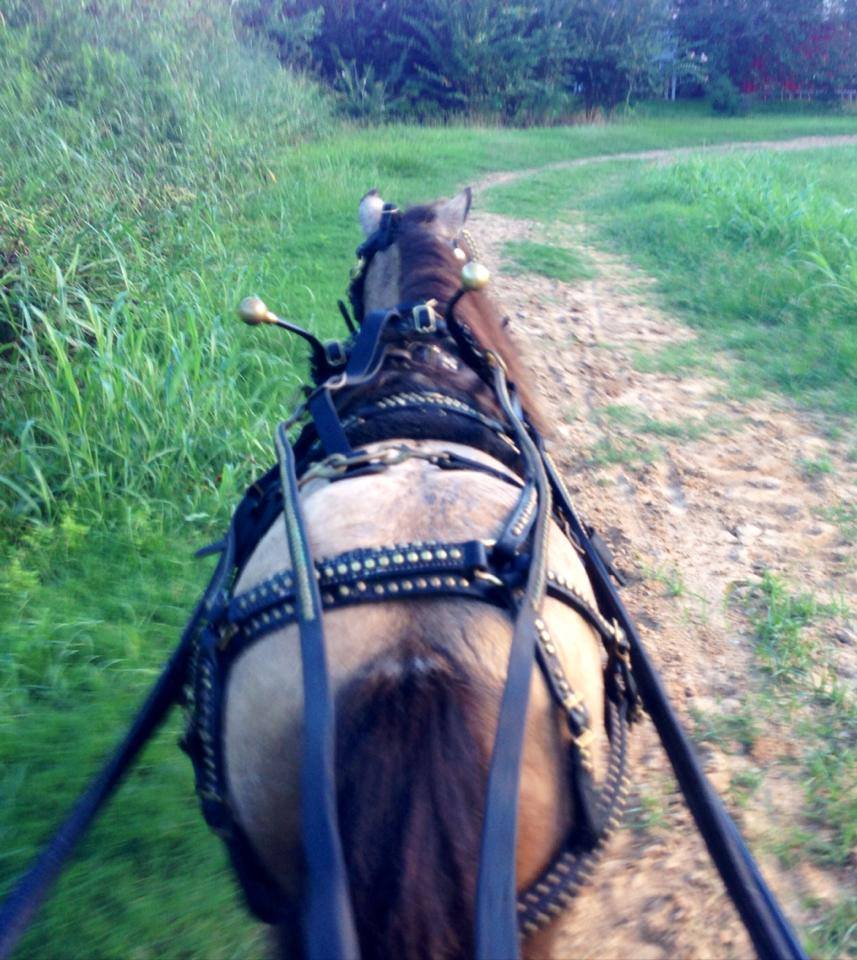 I am taking a Sunday ride. Love this view!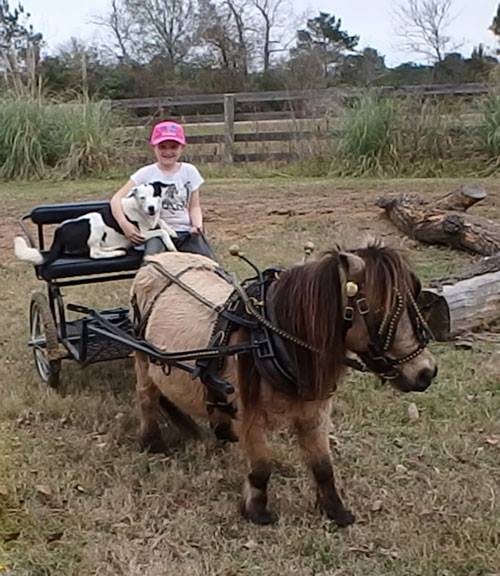 What could be better than being a cute little 7-yr-old girl with no cares in the world, sitting in a cart pulled by a pony named Tater Tot and having a sweet doggy friend named Lucy sitting beside you?
Tater Tot at work! His little driver has never even ridden in a buggy before, much less driven a pony!

Best pony in the world!

January 29, 206 was "Tater Tot Visits The Nursing Home Day", and Betty here in the wheelchair just won this little stuffed gorilla in a bingo game. She named him 'Smoky', and she wanted him to ride Tater Tot. When Cheyenne obliged her, she smiled like it was Christmas!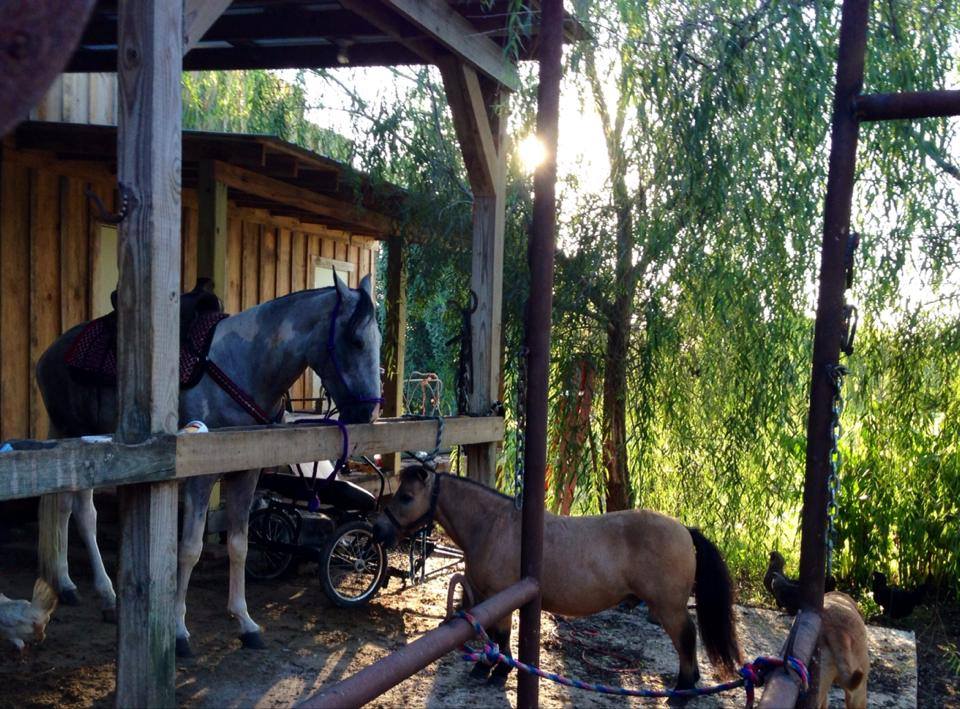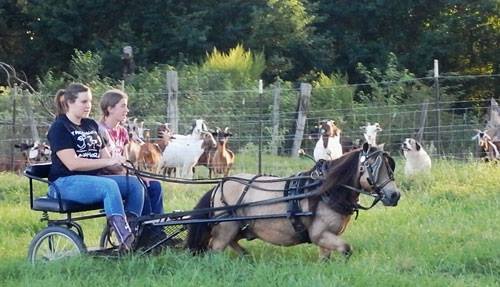 Liz and Cheyenne take a drive past the goat herd in September, 2014.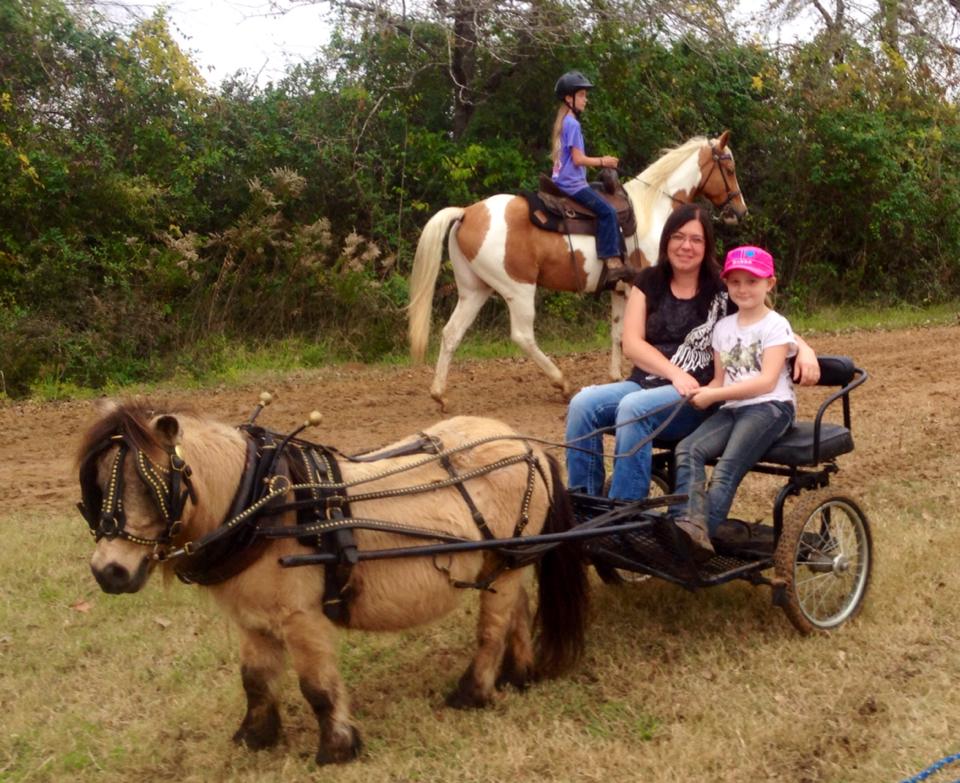 Dottie and her daughter visited us in early December, 2014 and we hooked Tater Tot up for them to play around on.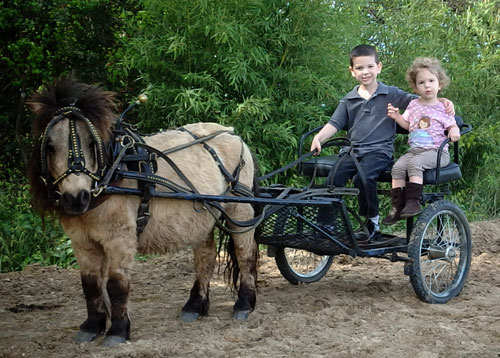 Elijah and his little sister, Elizabeth take a moment for a photo op in March, 2015.

Traffic report on the southeast end of the county: Heavy rush hour congestion with a major blockage at Carriage and Ivy. Appears to be a rather large pink and gold spotted mass in the right lane, which has Tater Tot backed up for a few yards. Dog traffic is squeezing by in the passing lane. Don't avoid this area! It's FUN!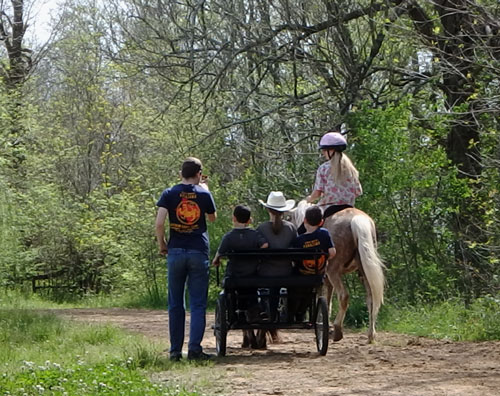 The whole family! Joshua is walking, Jonathon and Elijah are on the outsides, with sister Hannah driving, and Ruth is riding beside them. The only one missing is baby sister Elizabeth!


Cloud 9 Walkers
P. O. Box 878
Hardin, Texas 77561-0878
(55 minutes east of Houston)
281-726-4545
(Entire contents of this website copyrighted by Cloud 9 Walkers)

Email me!