CLOUD 9 WALKERS
"Brook"
Stunningly Beautiful Glittery Golden Champagne Tennessee Walking Horse Gelding with Blonde/Silvery Mane and Tail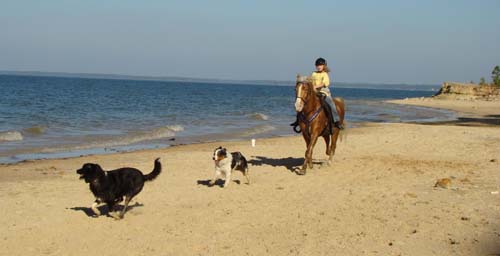 9-yr-old Allie rides Brooke with the dogs on 1/24/08 at Lake Rayburn, Texas.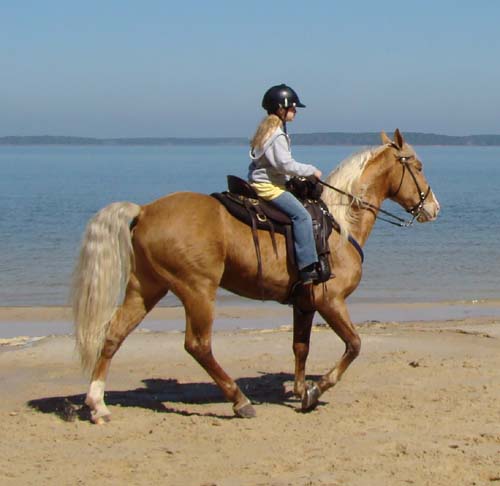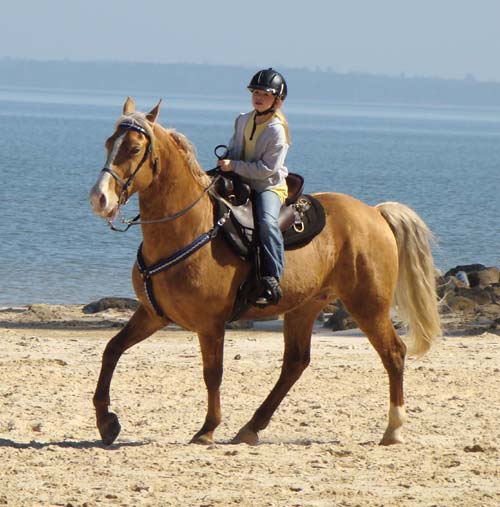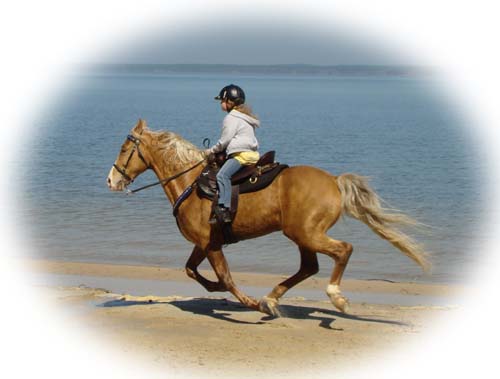 "Look, Ma! No feet on the ground!"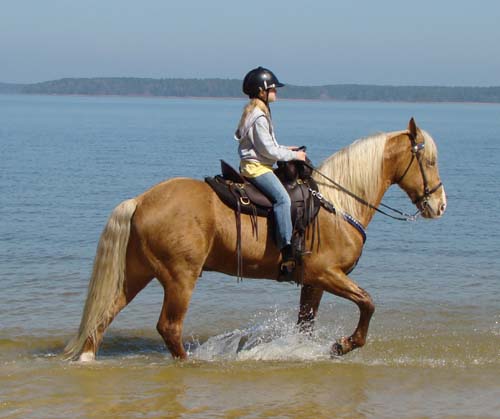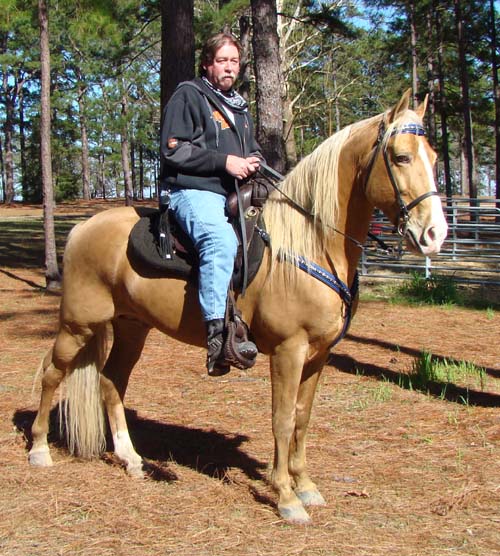 LEFT: Allie and Brook plow through the lake; RIGHT: Brook even tolerates big hairy bikers! Richard rode his Harley up, hopped off and hopped onto Brook and rode all over the campground. Only in Texas can you have a February Harley/Horse day this fantastic!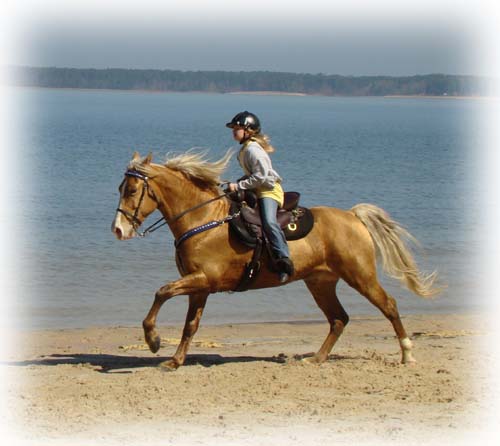 This child, after my own heart, just can't get enough! (Mom was standing off to the side, hiding her eyes, trying not to hyperventilate!)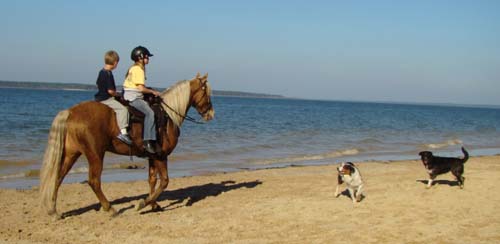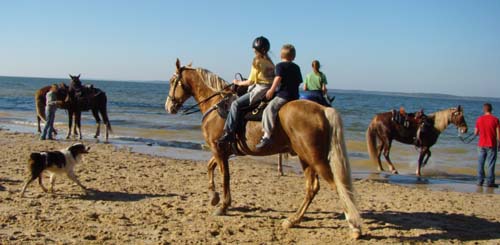 Cousins Allie and Riley play on the beach on 1/24/08.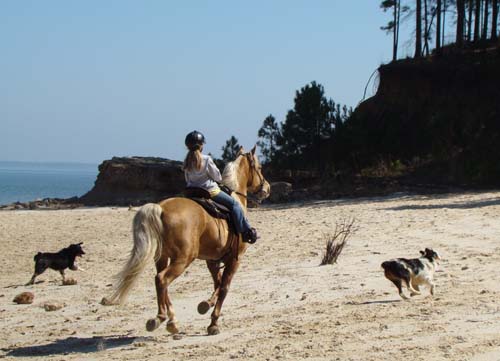 A childhood from heaven!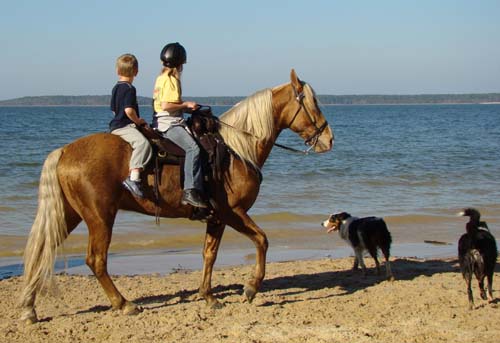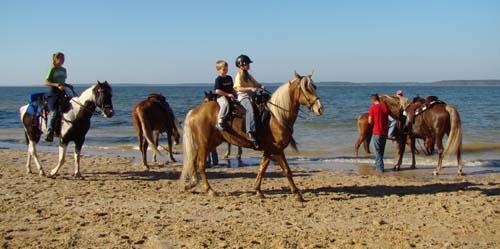 Hang on, Riley -- any minute she's gonna kick him up into a canter! Remember to breathe, Mom!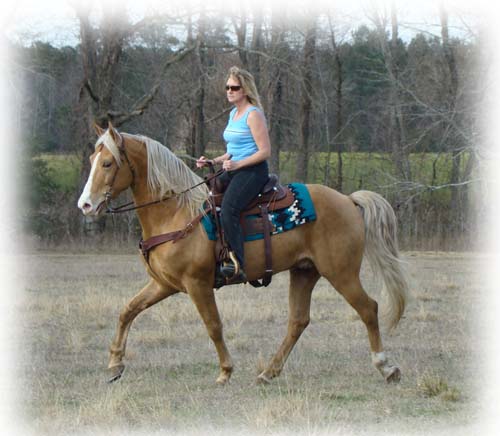 "Brook" -- This is a once-in-a-lifetime kind of horse, about 15.1H, stocky like a Quarter Horse with a crease down his back, wide chest, big, sturdy bone structure, wonderful, smooth, floating racking gait, incredibly athletic easy, natural canter, gentle for probably anyone to ride, and as a bonus, his color has to be seen to be believed. This 7-yr-old golden champagne Tennessee Walking Horse gelding literally glows all over with a rich, glittery irridiscence, and his mane and tail are creamy white. His blaze is white and contrasts beautiful to make him a gorgeous animal.
Brook is from the Chance's Gold Dust line on top, and Pride's Genius/Ebony Masterpiece on bottom. He is the perfect age, temperament, color, gait, perfect family horse. Diane is riding him in the pasture with the cattle and through the broodmares on 1/10/08.
We'll be using him for lessons and trail riding him until he finds a new home.
$8500


Cloud 9 Walkers
P. O. Box 878
Hardin, Texas 77561-0878
(55 minutes east of Houston)
281-726-4545
(Entire contents of this website copyrighted by Cloud 9 Walkers)

Email me!