CLOUD 9 WALKERS
"Camo"
Sweet, Gentle 15.1H 3-1/2 yr-old Grey Tennessee Walking Horse Gelding with Beautiful, Thick, Long Mane/Tail.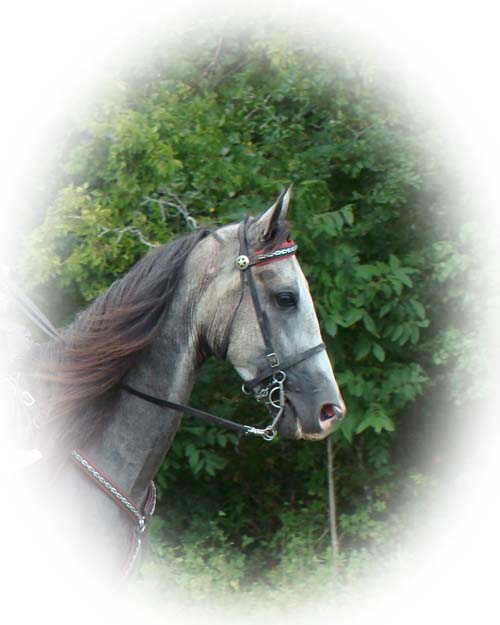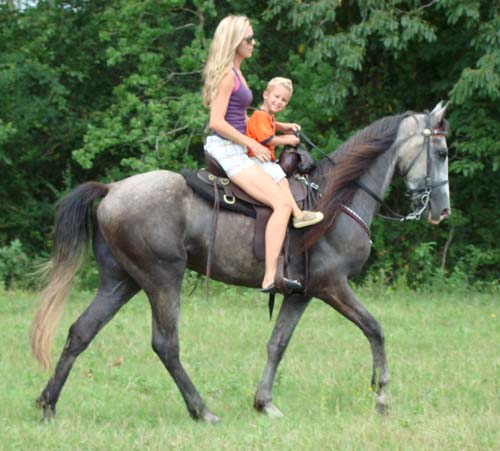 Jennifer and Eli ride Camo on 8/8/08.
Click on arrow ABOVE to see video of Camo.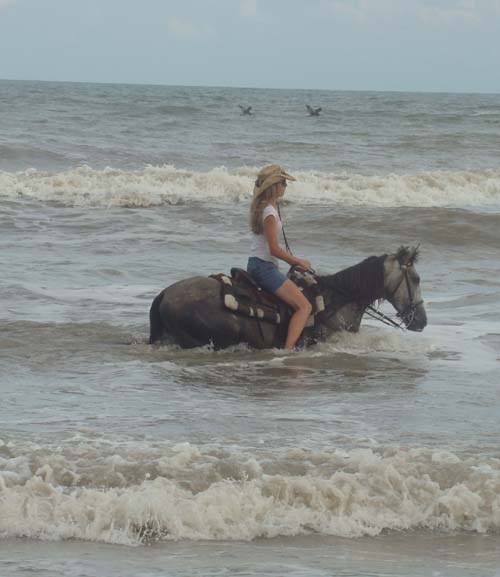 Jennifer riding Camo in the surf in the Gulf of Mexico on 8/6/08.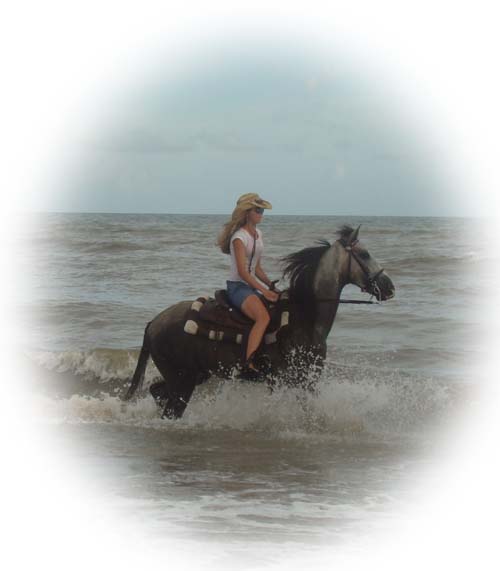 Camo took to the water immediately on his first outing -- he seems to love it. The waves were crashing around him and under him.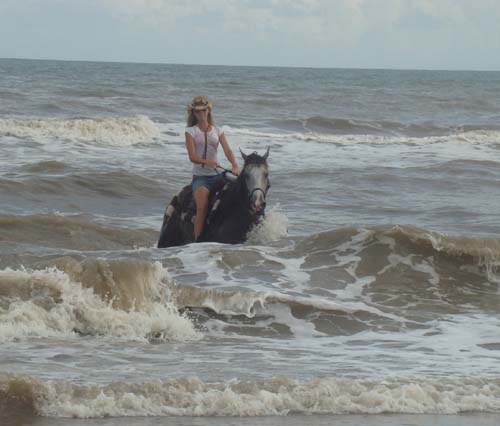 Coming back in from the deep water, back into the surf. He has a really sweet face which shows his gentle, sweet disposition.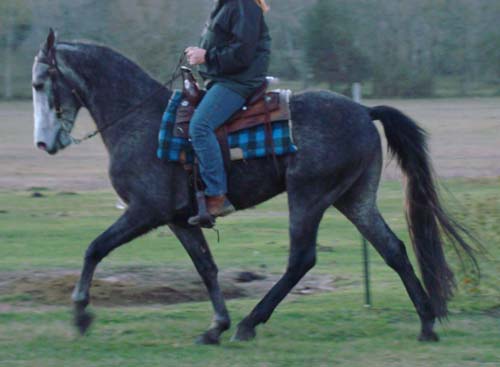 Big, Beautiful Grey Gelding with Long, Silky Mane/Tail. He's probably 15.1H and will mature to 15.2H, my best educated guess.
Gentle and sweet, calm.
3-1/2 years old, rides gentle, extremely sweet-natured with a people-loving personality.
We have camped with him, taken him to the Gulf of Mexico, made a parade with him, and used him to push cattle around.
His mane and tail are thick and long, and I expect that in a couple more years, his mane will hang past his shoulder -- he will be fairy-tale beautiful.
Probably anyone can ride him and we are working on polishing him -- teaching him to neck rein, move off leg pressure, and right now, his price is very affordable for a lifetime equine buddy.
Coin's Hard Cash, Prides Gold Coin, Pride of Midnight, Prides Generator, Mark of Carbon, Delight Bumin' Around.

Congratulations, Cynthia in Danbury, TX!



Cloud 9 Walkers
P. O. Box 878
Hardin, Texas 77561-0878
(55 minutes east of Houston)
281-726-4545
(Entire contents of this website copyrighted by Cloud 9 Walkers)

Email me!