CLOUD 9 WALKERS
"Coltrane"
Jet Black 15.1H 4-yr-old Tennessee Walking Horse Gelding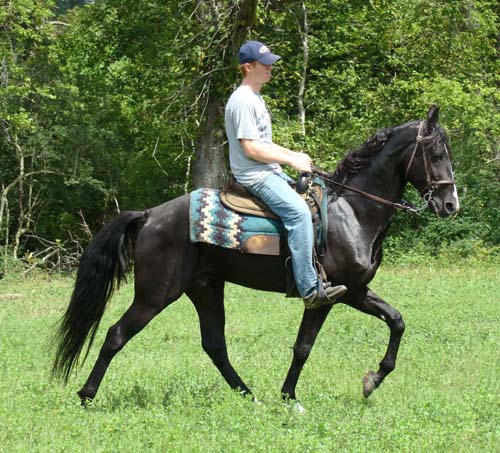 Bud rides Coltrane in the pasture on 9/14/09.
"Coltrane" -- (named after the blues singer) -- he is a grandson of Jazz Man on top and out of a direct daughter of Sweepstakes, crossed with Pride's Ultra Threat. He is 100 times more beautiful than these pictures can show, and he performs a true head-shaking, wonderful smooth striding Tennessee Walk. He is glossy jet black with a long, naturally arched swan neck with a naturally wavy mane, and his pretty head is set off by a striking white strip down his face. He is 4-1/2 years old and has been trail ridden in the mountains in Tennessee, on the trails in Mississippi and several trails through Texas. At this time, I'd like to see him go to a horse savvy confident beginner and up -- no timid riders, please. He does nothing dangerous at all -- just spunky and fun, and I think he'd be more responsive than a timid rider would be comfortable with. I do believe that eventually, anyone will be able to ride him, and if you walk up to him, you will love his personality -- he loves people. He is a chunk of coal, about to become a diamond! $3950 until he's polished more! Visit often for updates.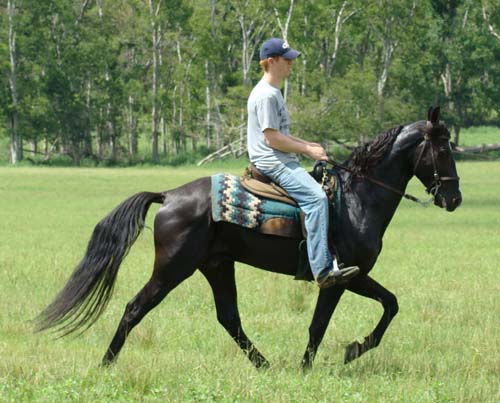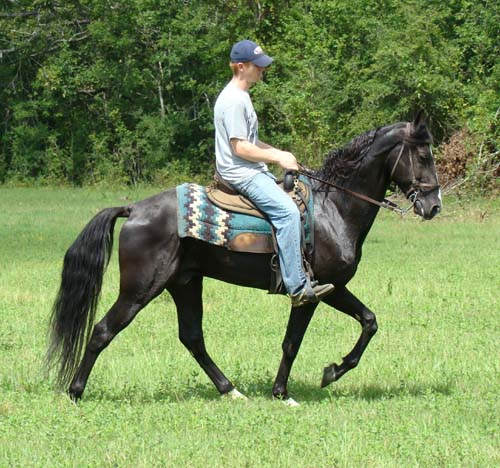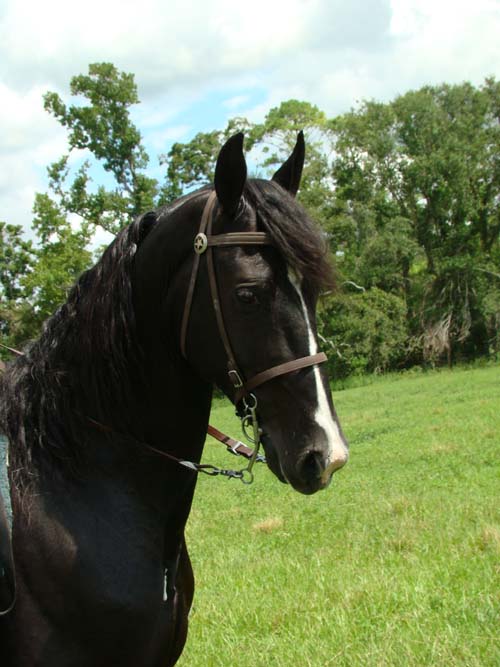 What a beautiful face!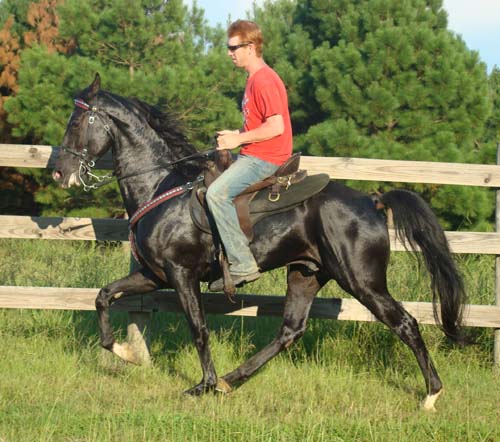 Bud rides Coltrane on the Natchez Trace trails in Mississippi on 9/7/09.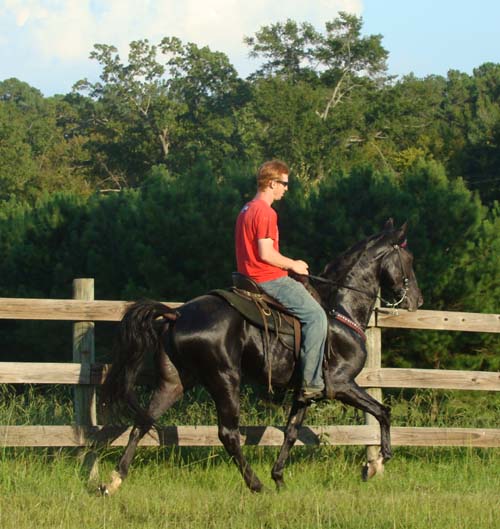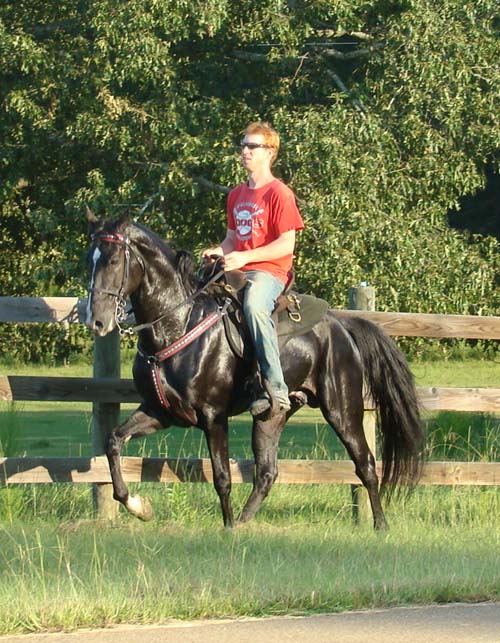 Click on embedded arrow ABOVE to see Coltrane's beautiful head-shaking walking Tennessee walk!


Cloud 9 Walkers
P. O. Box 878
Hardin, Texas 77561-0878
(55 minutes east of Houston)
281-726-4545
(Entire contents of this website copyrighted by Cloud 9 Walkers)

Email me!