CLOUD 9 WALKERS
"Delilah"
Gentle and Gorgeous Black/White Spotted Saddle Horse Mare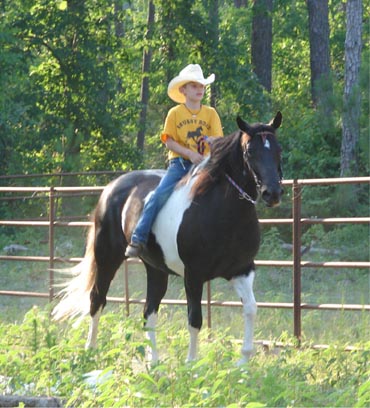 7-yr-old Hank Burks riding Delilah bareback on 5/23/06.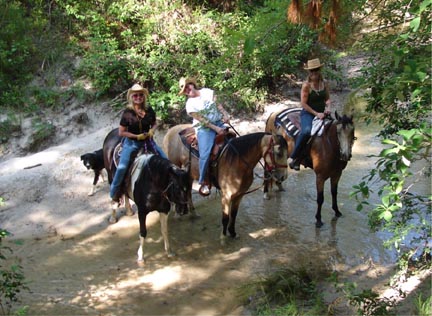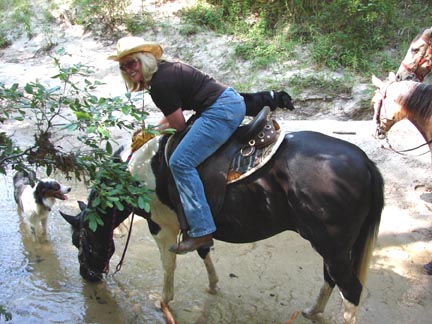 LEFT: Sharon riding Delilah in the creek on 5/21/06. RIGHT: Sharon on Delilah, Cynthia on Dillon, and Lisa on John Wayne (JW).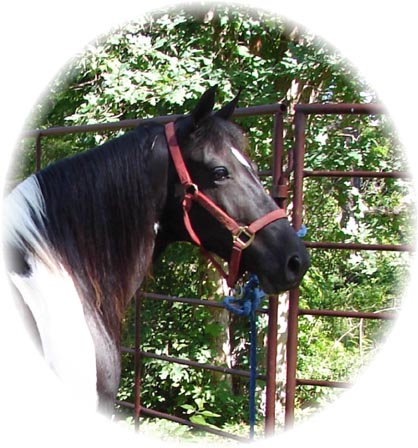 "Deliliah" -- Drop-dead gorgeous extremely mellow and gentle 8-yr-old Spotted Saddle Horse (not registered TWHBEA) mare that anyone can ride. If you like to ride along on a loose rein and not worry about your horse having unwanted spirit, but not being lazy, either, this is the girl for you! She is incredibly stocky with a nice crease down her back, huge rump, wide chest, beautiful head and gentle, gentle. She measures out to be 14.3H on the measuring stick. Delilah was raised and has been owned by the same family all her life. Nothing much bothers her on the trail, with her easy-going personality and she doesn't mind going out all alone, with no other horses around. This is a great beginner horse, because she is mellow and tolerant. See link below for short video. $3500
Click on picture ABOVE RIGHT to see Delilah gaiting (on rough terrain still under construction) on 5/18/06.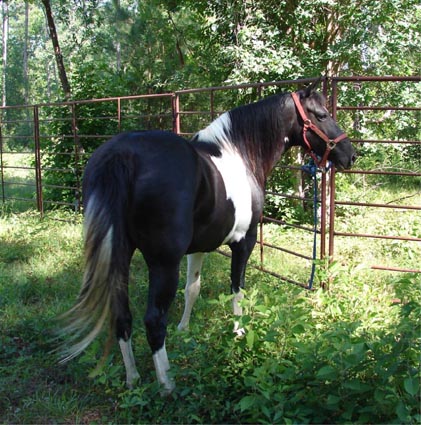 Why is it that a big rump like this is so pretty on a horse, and not admired on a woman?!!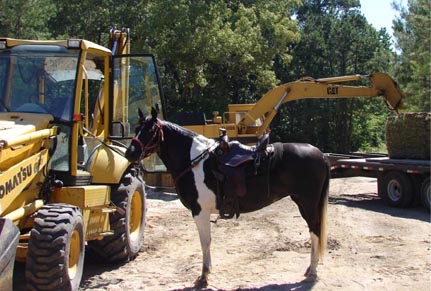 Poor Delilah having to negotiate her way through a maze of ongoing construction!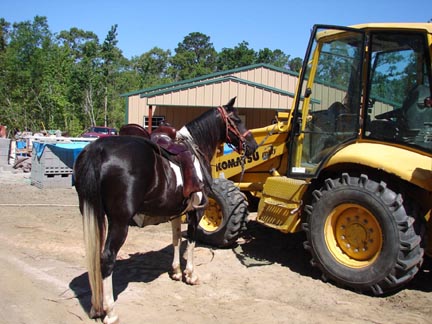 "Ain't got no junk in MY trunk!"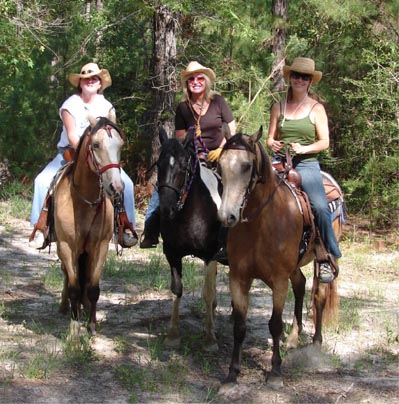 Cynthia on Dillon, Sharon on Delilah, and Lisa on JW on a gorgeous Texas day on 5/21/06.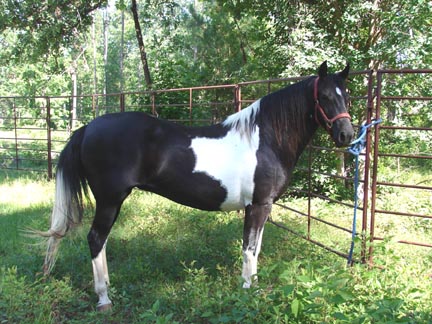 Simply a beauty . . .



Email me!