CLOUD 9 WALKERS
"Eddie"
Magnificent Black/White Spotted Tennessee Walking Horse Gelding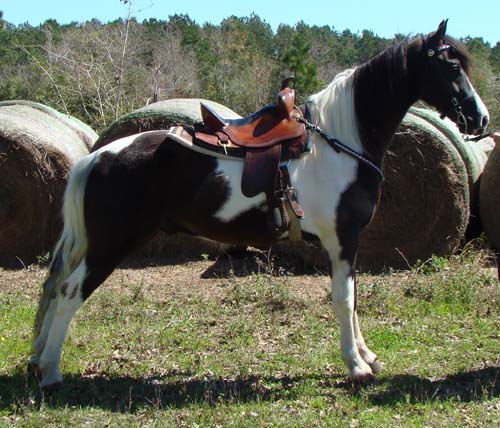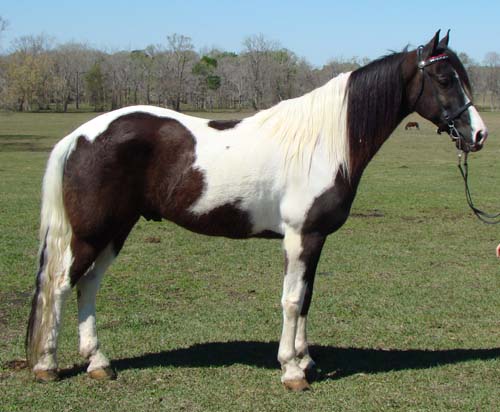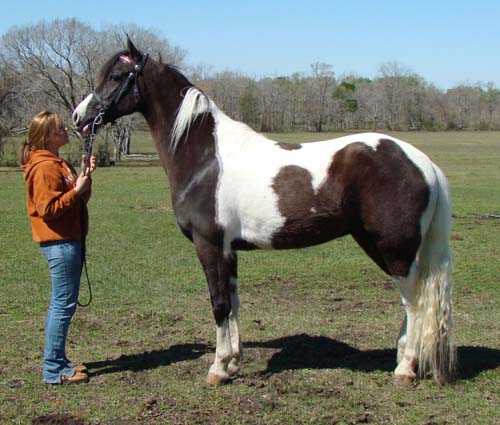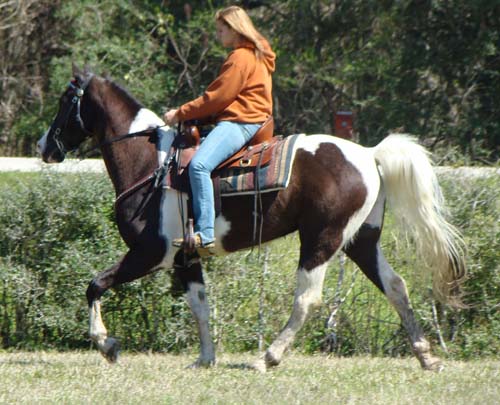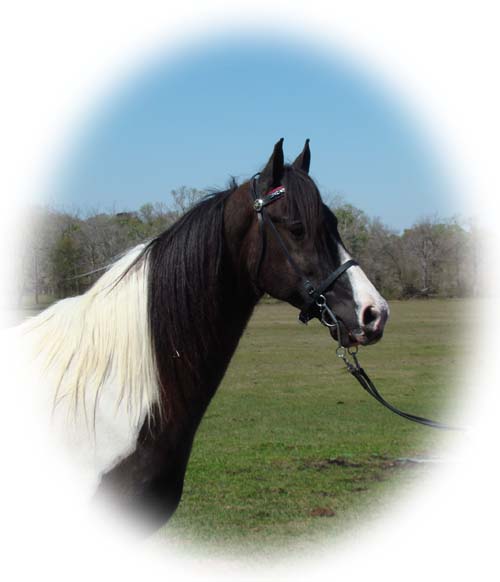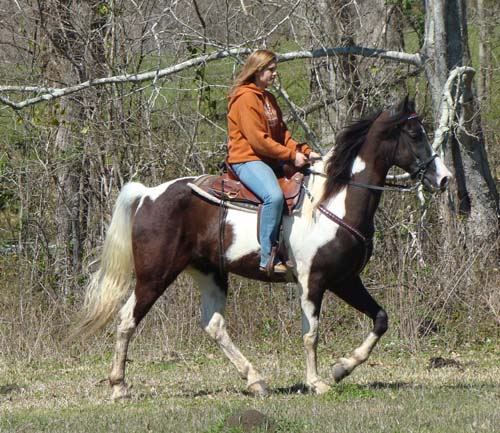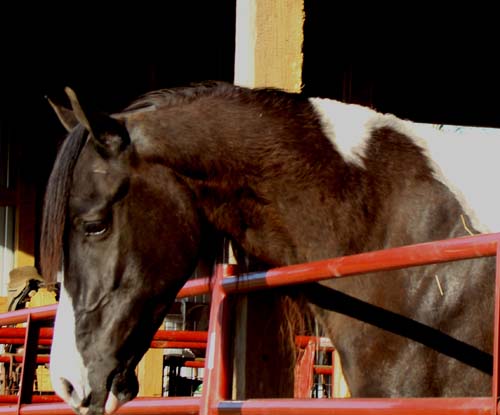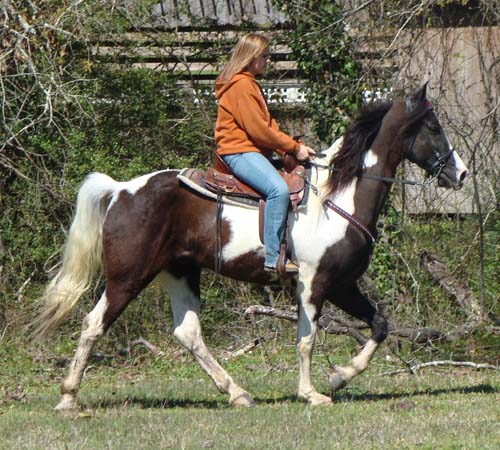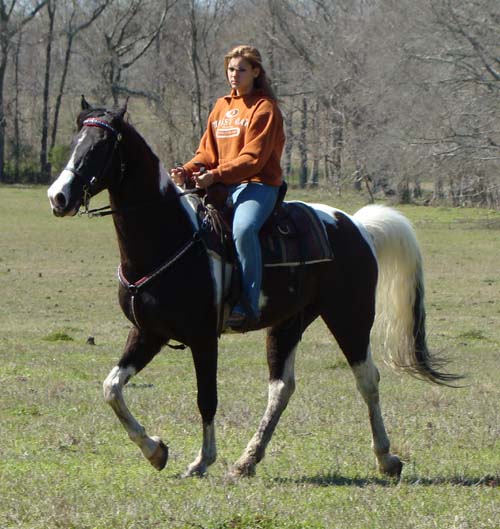 "Eddie" -- This horse is just spectacular! Classy black and white spotted 16H 8-yr-old Tennessee Walking horse gelding with tons of presence. Eddie is extremely well-trained, extremely smooth gaited and a thrilling pleasure to ride. He floats along in his gait, then effortlessly slips into an easy, comfortable canter, and as a bonus, he neck reins like a dream and has been on many camping trips in the Smoky Mountains. He is not registered TWHBEA, but comes from world championship bloodlines such as Sun's Delight D, Ebony Masterpiece, Midnight Sun, Merry Go Boy. He is registered SSHBEA (Spotted Saddle Horse Breeders' and Exhibitors' Association), born 4/28/00. There is no place that he won't go, he loads, bathes, clips, shoes easily. More info soon. $8500
Click on arrow above to see this beautiful horse in motion.


Cloud 9 Walkers
P. O. Box 878
Hardin, Texas 77561-0878
(55 minutes east of Houston)
281-726-4545
(Entire contents of this website copyrighted by Cloud 9 Walkers)

Email me!