CLOUD 9 WALKERS
"Gentleman Jim"
Velvet-Jet Black 3-1/2 Year Old 15.2H Gentle and Quiet Tennessee Walking Horse Stallion, Acts Like Gelding!
Extremely Gentle and Easy to Handle!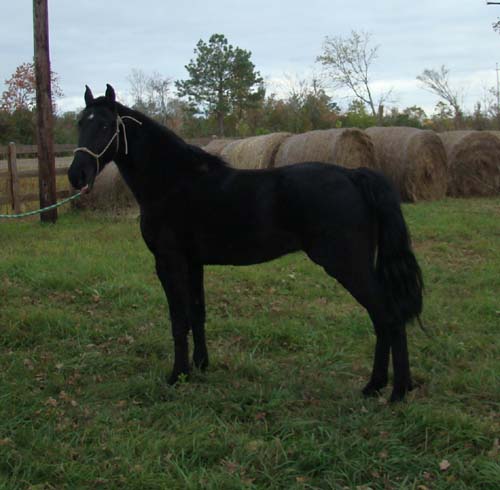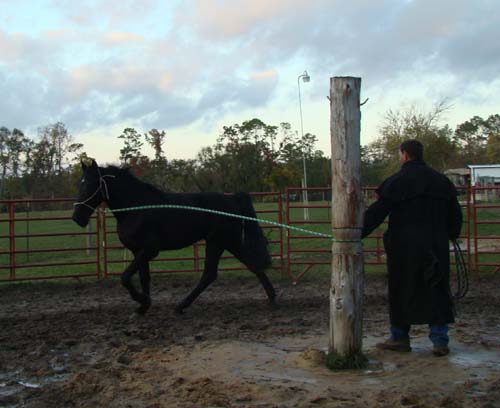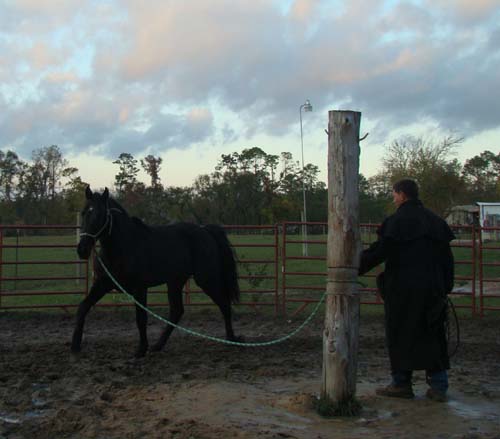 Working on the "Tree of Knowledge" -- notice the slack in the rope. He is very respectful and will not pull the rope out of your hand.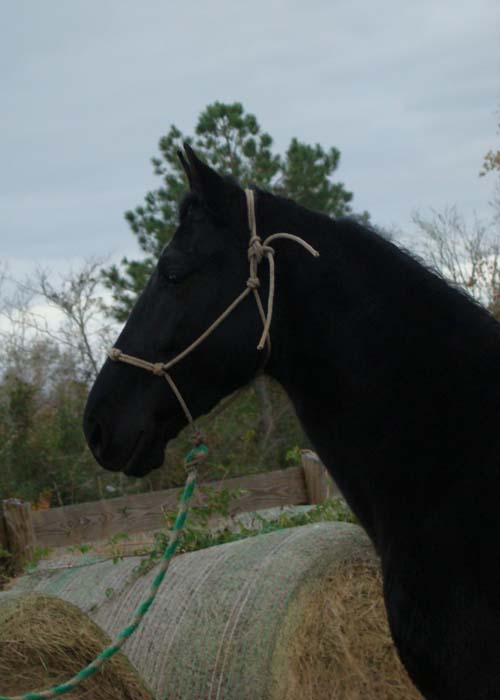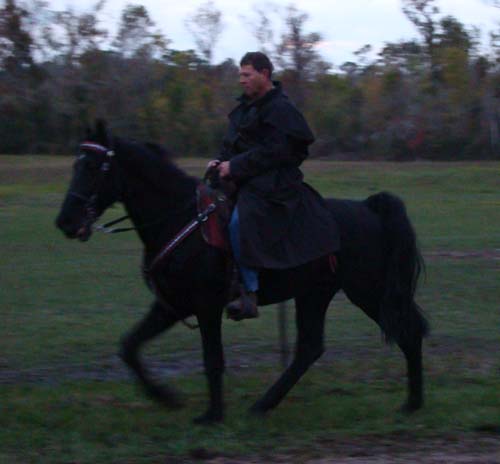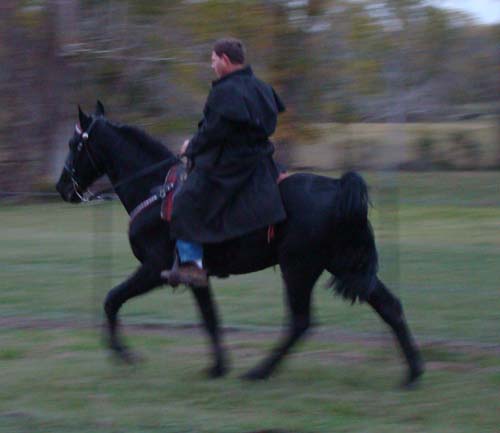 A gliding gait, smooth as silk . . . watch the video the saddle in the video below and notice that the rider never moves . . . these pictures were taken close to dusk and a little too late in the day to keep them from being blurry.
Click on embedded arrow ABOVE to see Jim's smoooooooth gait! (Too muddy to canter, but his canter is easy, like a rocking chair.)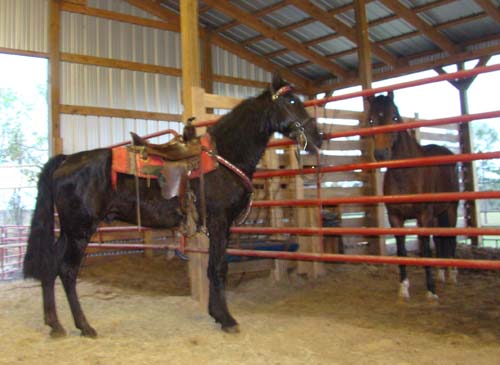 Tied to the stall of a gelding or a mare, he doesn't blink an eye. Probably the most laid back, mellow stallion I've met in years.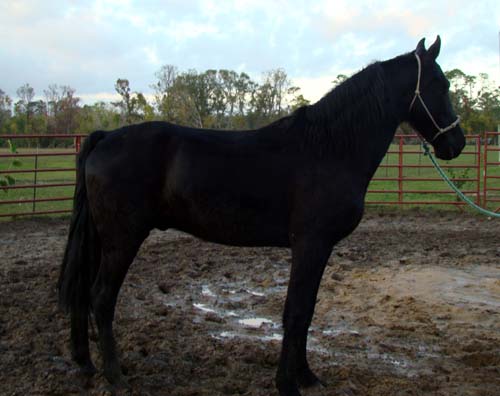 Round pen work -- comes in and faces his handler, works on a loose rope. Check out his natural overstride (here he is keg shod) . . nice for trail or the show ring.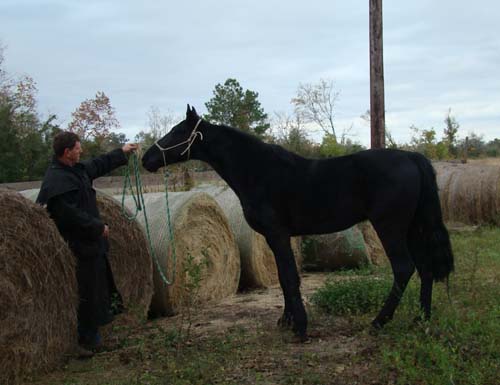 Gentle, personable, quiet sweetheart of a big black horse. Would be more beautiful with a big red Christmas bow on him!
PEDIGREE


Cloud 9 Walkers
P. O. Box 878
Hardin, Texas 77561-0878
(55 minutes east of Houston)
281-726-4545
(Entire contents of this website copyrighted by Cloud 9 Walkers)

Email me!