CLOUD 9 WALKERS
"Ginny"
Glossy, Beautiful 15H (just barely) 12-yr-Old Stocky Sorrel
Tennessee Walking Horse Mare with Flaxen Mane/Tail
and Incredibly Beautiful Arabian-Type Head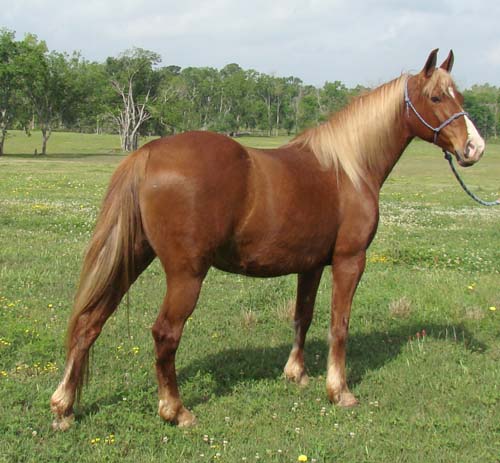 Beginner type horse -- confidence builder!
"Ginny" -- She's drop dead gorgeous! Beautiful refined Arabian head yet a big, stocky body much like a Quarter Horse. Nice wide chest, big rump, nice sloping shoulder, flaxen mane/tail, star, snip, beautiful pointed ears. She's just a hair under 15H and performs a nice head-shaking Tennessee walk, an easy rack, and nice canter. Her bloodlines are tops -- Pride's Dark Spirit on the top, and Generator/Masterpiece on the bottom. Ginny is 12 years old and probably gentle for anyone to ride -- safe yet not boring.
Click on embedded arrow ABOVE to see Becky riding this beautiful smooth Tennessee Walking Horse mare on 4/16/10.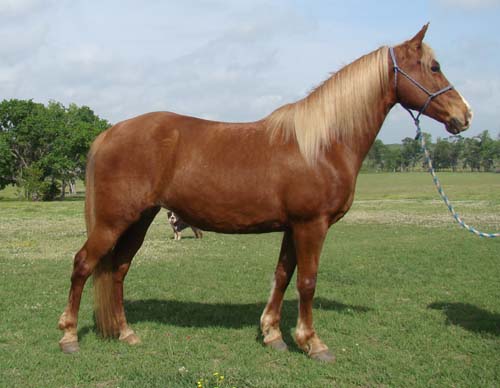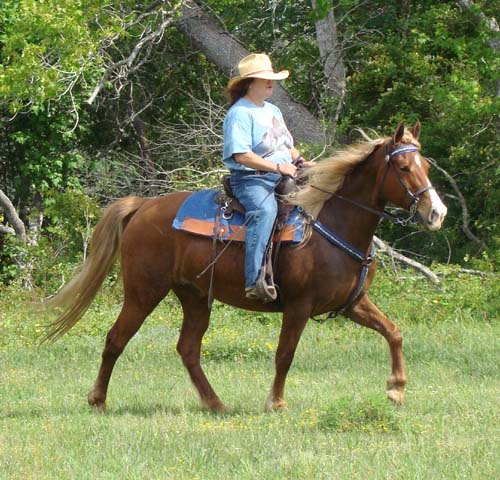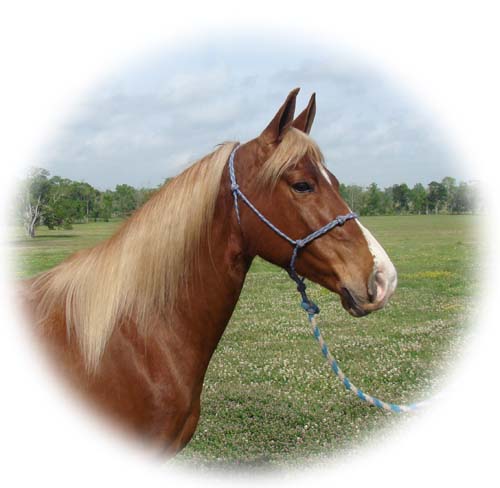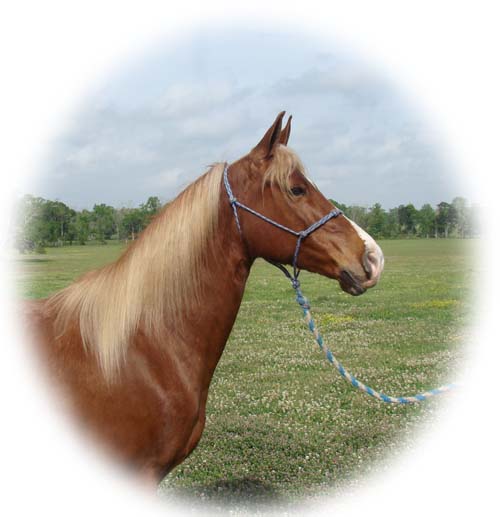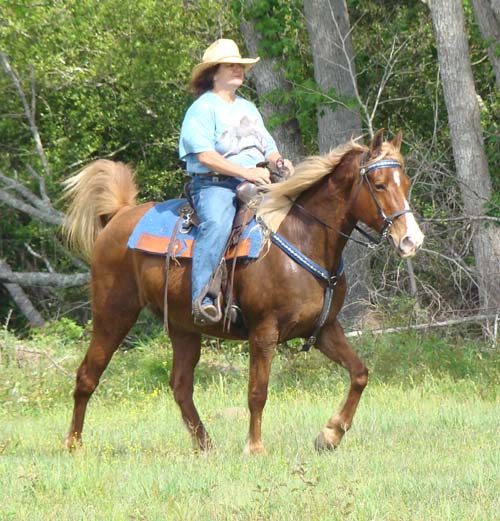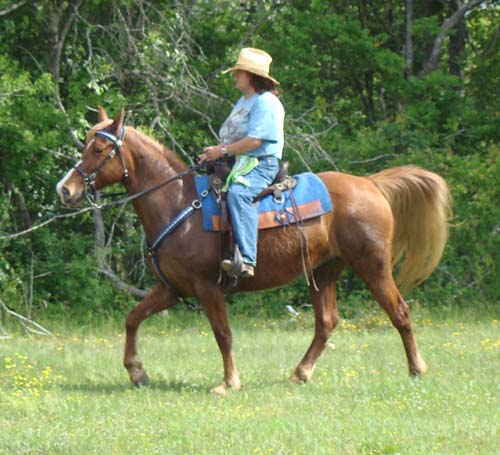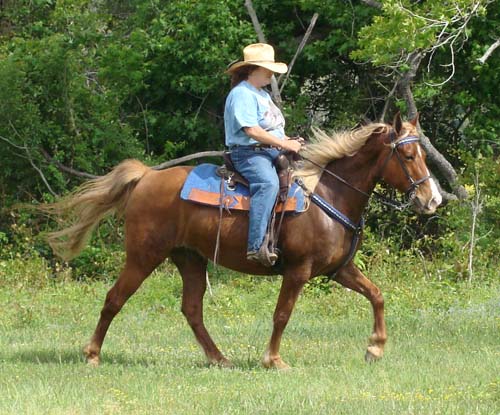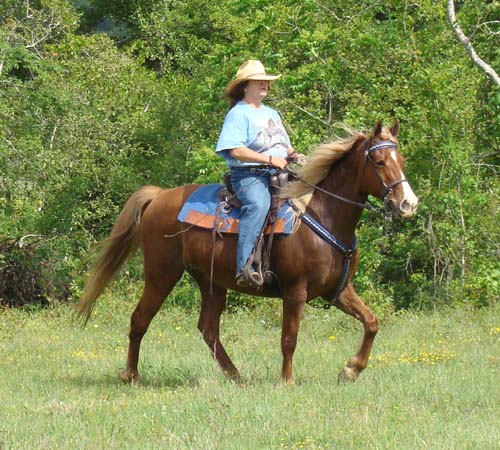 Email me!