CLOUD 9 WALKERS
"Hank"
5-yr-old Incredibly Smooth 15H 4-beat gaited Rocky Mountain Gelding
Click on embedded arrow ABOVE to see several video clips of Hank taken during the week of 10/8/09 at Big South Fork in Kentucky.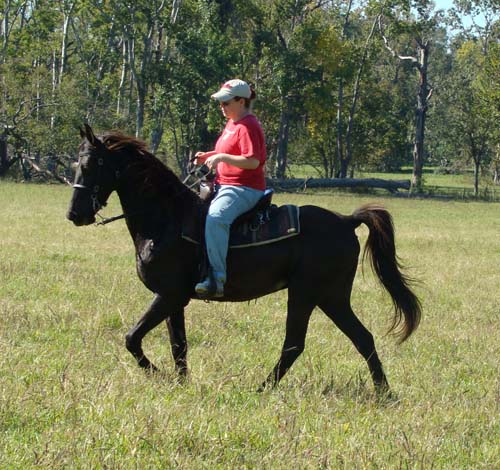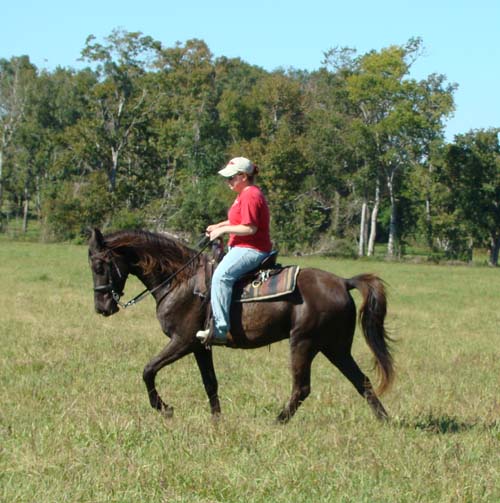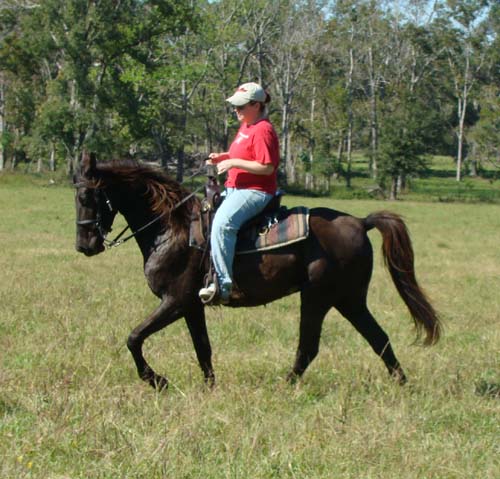 Krystal rides Hank on 11/4/09.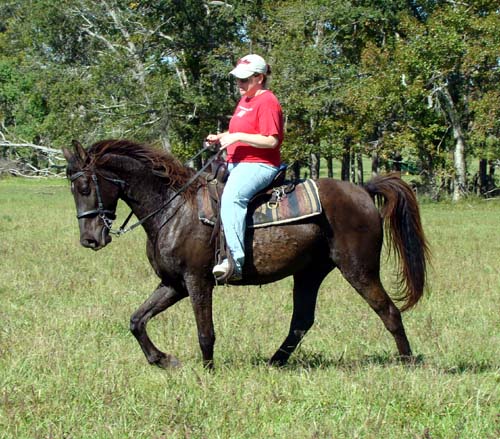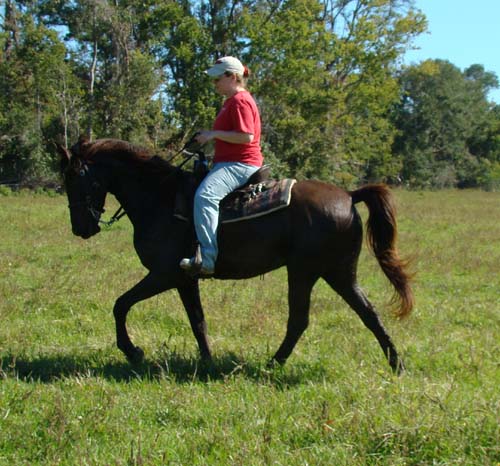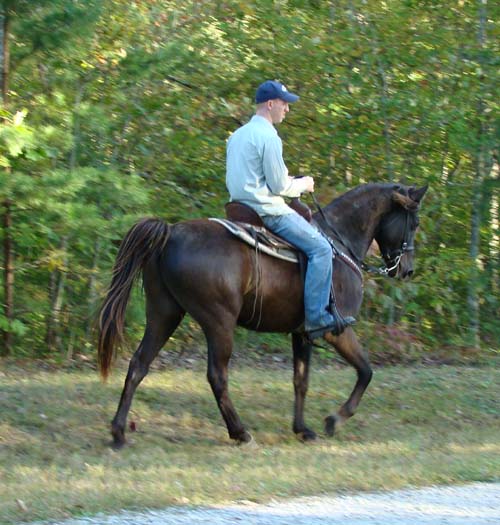 "Hank" -- Really smooth, true four-beat gaited dark chocolaty black 5-yr-old 15H Rocky Mountain gelding with miles and miles of riding experience. He's just a really fun, awesome smooth horse that advanced beginners and up will find thrilling and pleasureable to ride. He has four hard, black healthy hooves that are like flint, because I just returned from riding him myself in the rocky trails of Big South Fork in Kentucky BAREFOOT and he held up GREAT. Again, a magnificent gait, nice easy canter, will go anywhere, cross any obstacle. This horse has been ridden by the whole family and friends, hauled and ridden around traffic and lots of dogs, noisy heavy equipment, and Kentucky trail riding. This handsome horse is probably gentle enough for most anyone to ride, yet spirited enough for anyone to enjoy, also. He is not registered but is eligible for racking registry and some mountain registries, if desired. Has been hauled all over trails in Connecticut, Pennsylvannia, Tennessee, Kentucky and Texas. $3950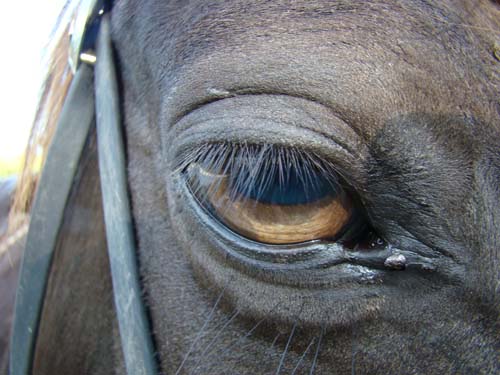 Hank has beautiful eyes, so I got carried away with the camera . . .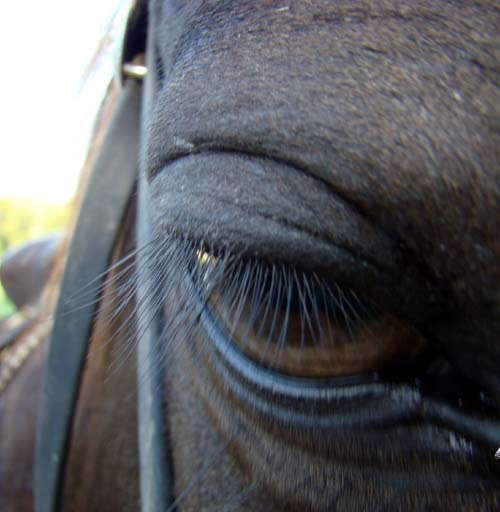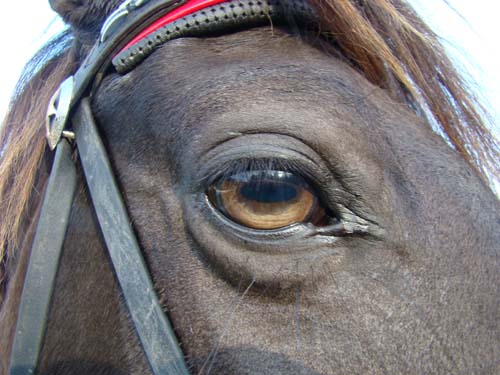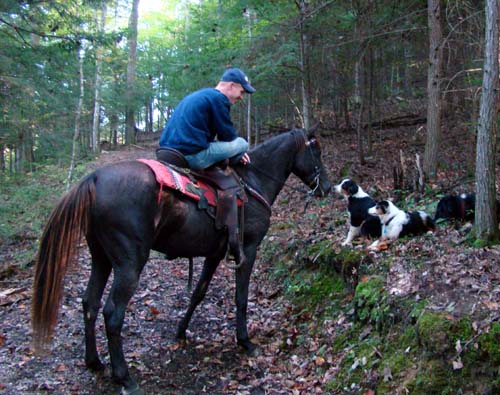 On the trails in Kentucky with the dogs (Sam, Sadie and Bailey).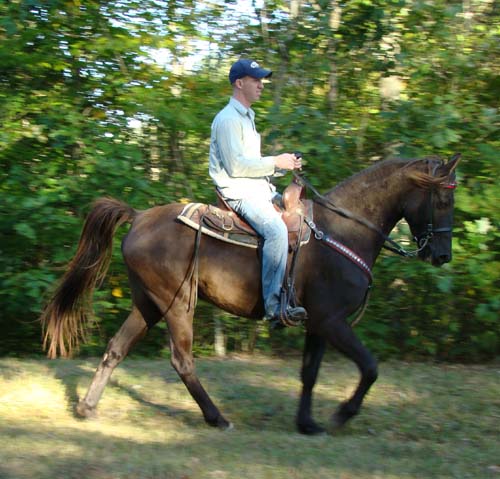 Cloud 9 Walkers
P. O. Box 878
Hardin, Texas 77561-0878
(55 minutes east of Houston)
281-726-4545
(Entire contents of this website copyrighted by Cloud 9 Walkers)

Email me!