CLOUD 9 WALKERS
"Hershey"
Beautiful Dark Buckskin Tobiano Spotted 15H
9-yr-old Tennessee Walking Horse Mare
with Incredibly Beautiful Arabian-Type Head
DIRECT DAUGHTER OF SPOTTED ALEN AGAIN!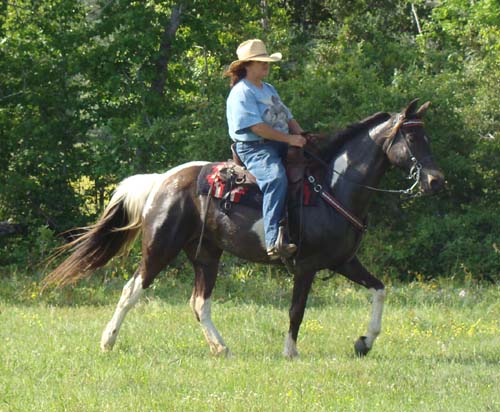 "Hershey Girl" -- Gorgeous buckskin tobiano (certified by University of California, Davis to be buckskin) spotted Tennessee Walking Horse mare for sale. She performs a true head-shaking Tennessee walk as well as a rack and a nice canter. Hershey has one of the most beautiful heads you'll ever see on a horse -- really refined with big expressive eyes. She is barefoot in all these pictures, and whether she stays barefoot or is keg shod or lite shod, she is a smooth walking machine! She is a direct daughter of Spotted Alen again out of a direct daughter of Prides Generator -- excellent bloodlines. Proven broodmare, her record speaks for itself and she has been doing that job for years, but pulled out of the pasture here and went straight back to work uneventfully. BEWARE -- to ride her is to own her. Sweet, people loving, easy to catch, dream horse. $3950
Click on embedded arrow ABOVE to see Becky riding Hershey Girl on 4/16/10. Awesome smooth gaits!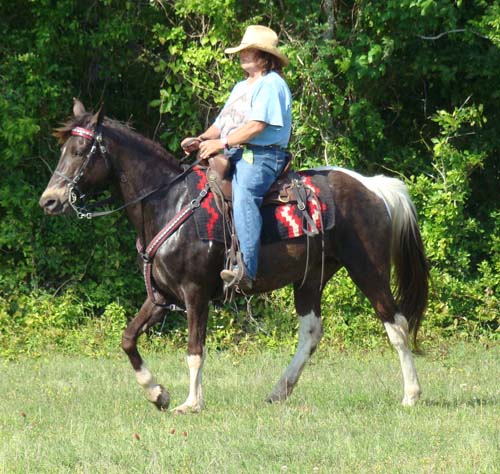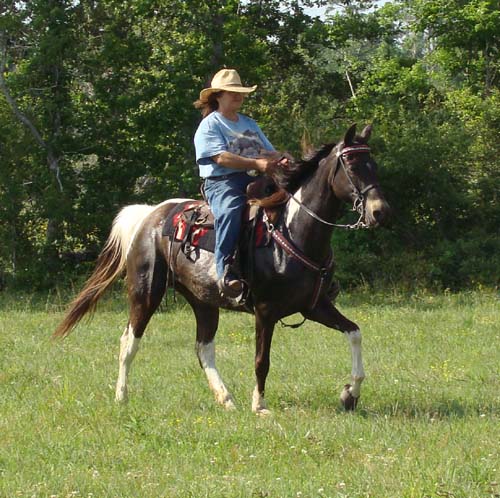 Becky does a great job showing Hershey Girl's beautiful gaits (on 4/16/10).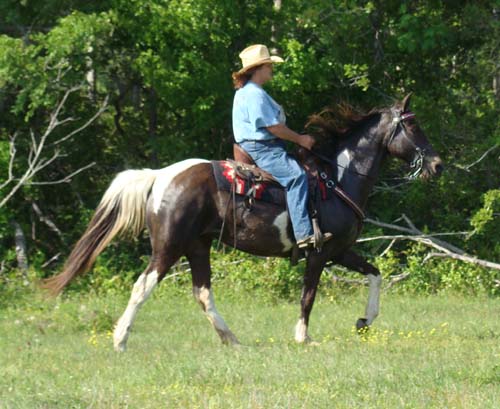 Versatile, she shakes her head and walks, AND she racks! With nice speed!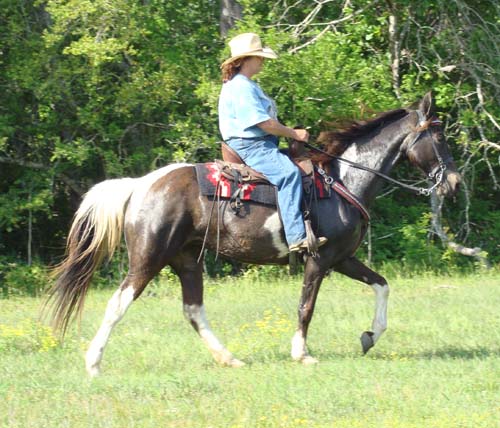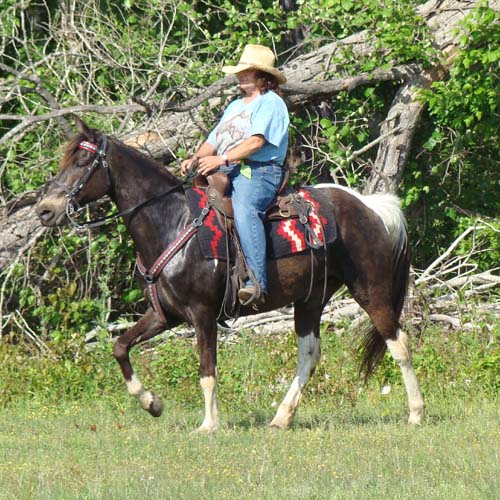 Email me!