CLOUD 9 WALKERS
"Joe Bob"
7-yr-old 15H Black Tennessee Walking Horse Gelding with White Stockings and Blaze
True 4-beat gait
Click on embedded arrow ABOVE to see Joe Bob in action.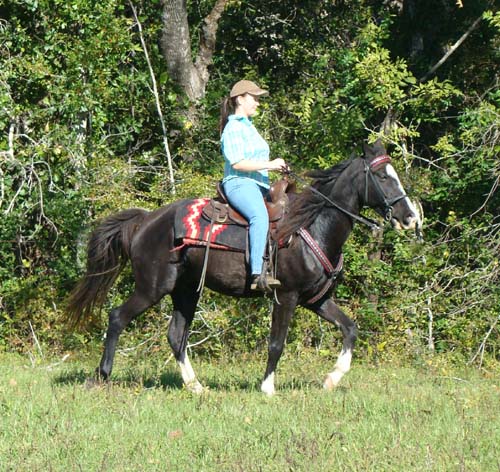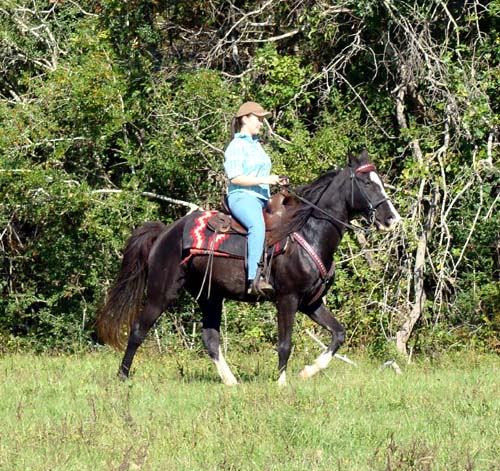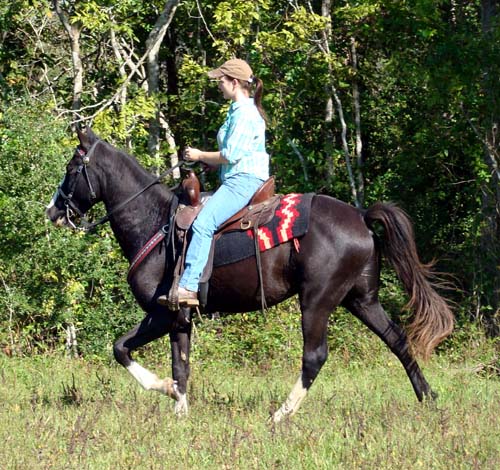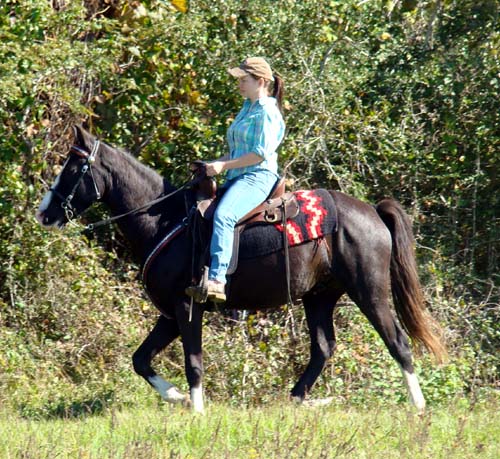 Tiffany rides Joe Bob on 11/4/09.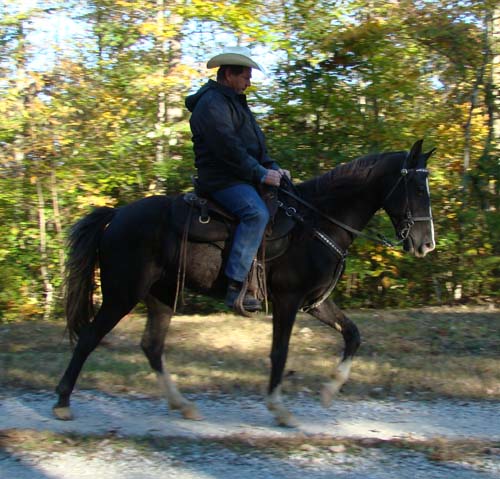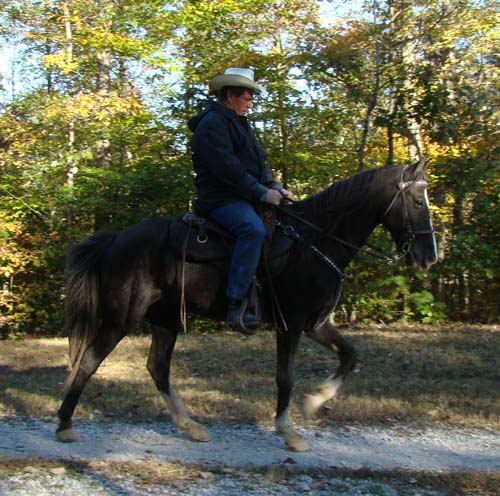 Huey rides Joe Bob at Big South Fork in Kentucky on 10/21/09.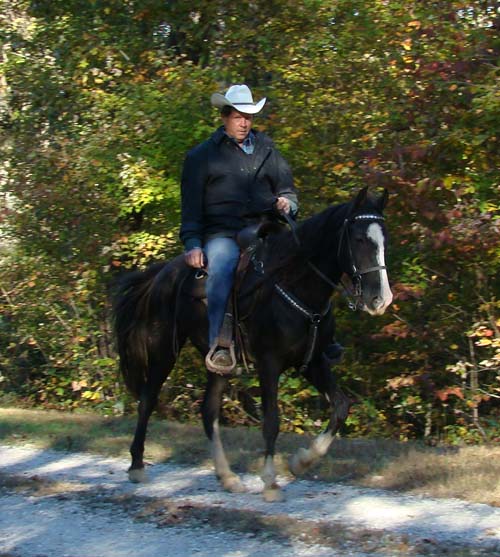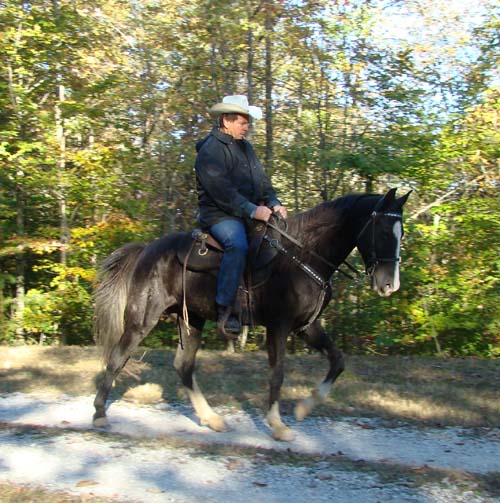 Cloud 9 Walkers
P. O. Box 878
Hardin, Texas 77561-0878
(55 minutes east of Houston)
281-726-4545
(Entire contents of this website copyrighted by Cloud 9 Walkers)

Email me!