CLOUD 9 WALKERS
"Jubilee"
14.3H Black 14-yr-old Gentle, Quiet Tennessee Walking Horse Gelding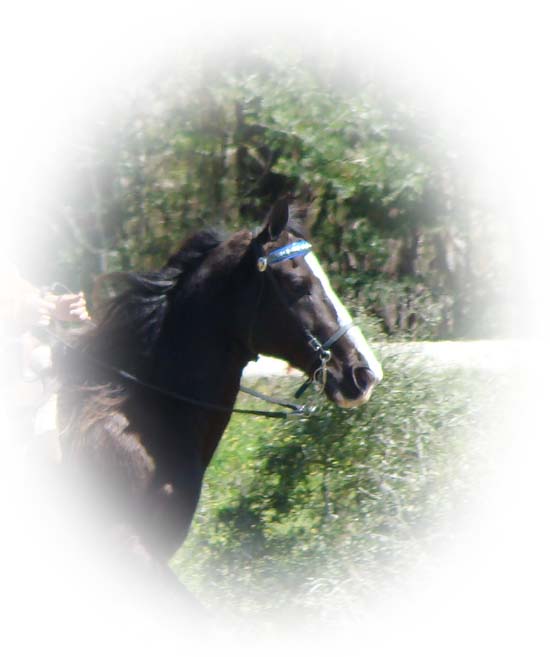 "Jubilee" -- 14-yr-old black 14.3H Tennessee Walking Horse gelding from World Champion bloodlines (sired by a direct son of Pride's Jubilee Star, whose dam was a granddaughter of Sun's Delight D, and Jubilee's dam is a direct daughter of The Super Stock). This gelding is quiet and sweet-natured, easy to catch in the pasture, probably gentle for anyone to ride, even after being put out to pasture for awhile. He is a nice horse to have around for family and probably a good one to develop a rider's confidence level. $2850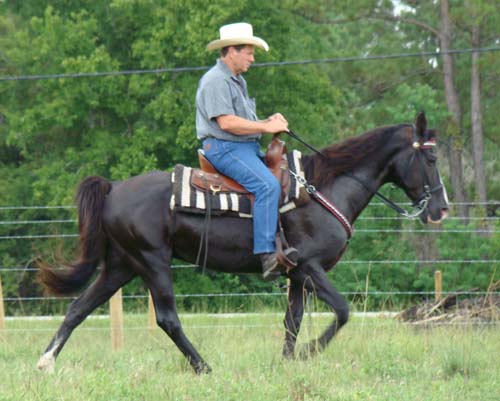 Click on arrow below to see Jubilee's wonderful, head-shaking true 4-beat barefoot gait on 7/10/08: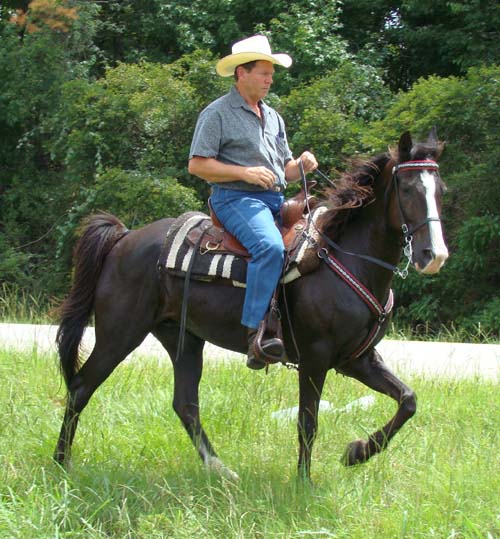 Jubilee rides relaxed down the shoulder of a busy major highway. Click on arrow BELOW to see his calm demeanor only 6-8 feet away from zooming 65mph traffic: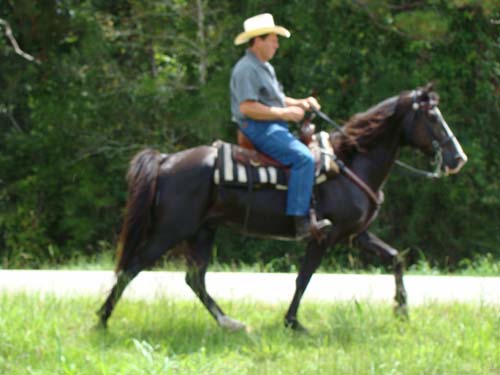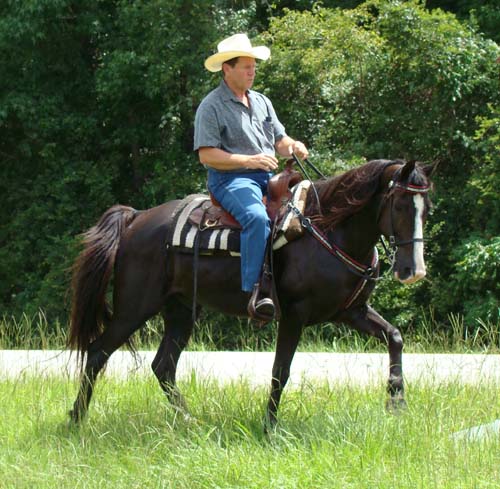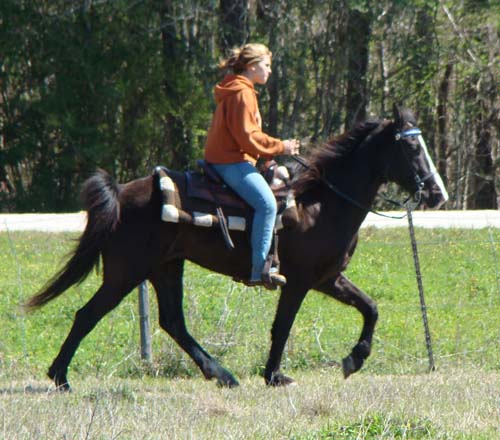 Cloud 9 Walkers
P. O. Box 878
Hardin, Texas 77561-0878
(55 minutes east of Houston)
281-726-4545
(Entire contents of this website copyrighted by Cloud 9 Walkers)

Email me!