CLOUD 9 WALKERS
"Lijah"
Magnificent Black/White Spotted Tennessee Walking Horse Gelding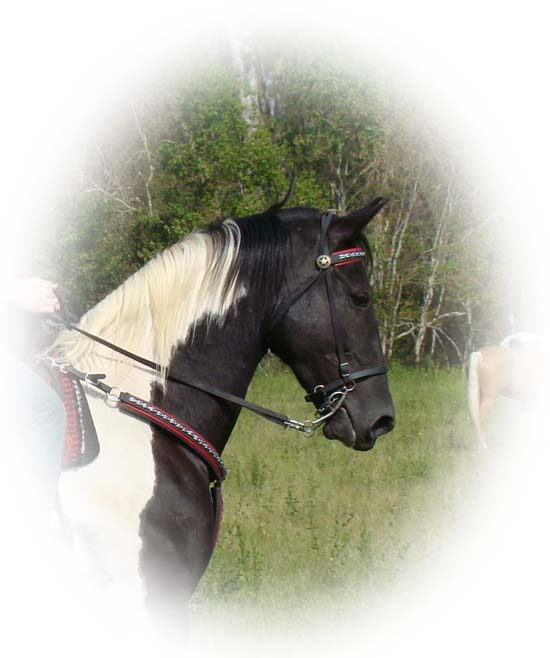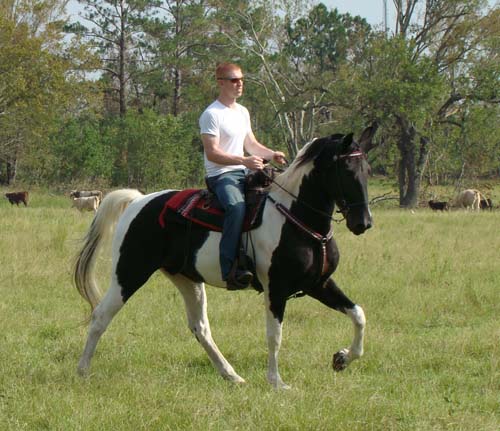 Click on arrow above to see Lijah's smooth, floating, showy gait.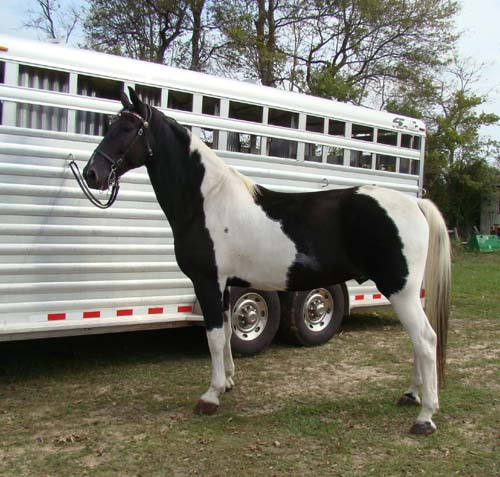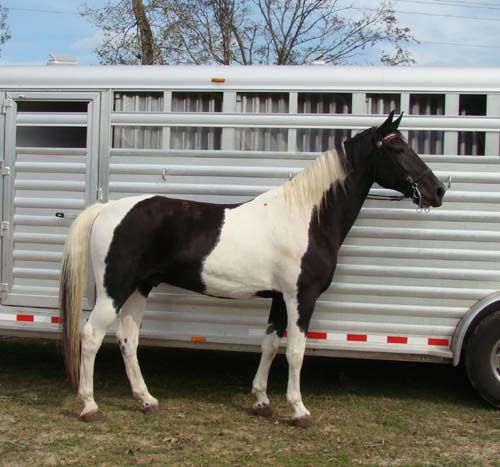 Handsome big gentle guy!
Click on arrow above to see Lijah's smooth, natural, athletic, easy canter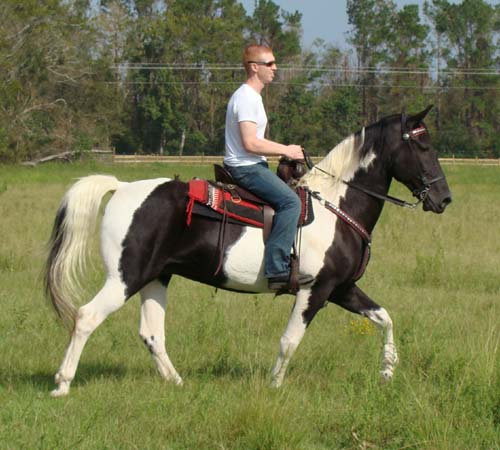 "Lijah" -- A wonderful gentle, smooth family horse big enough for the guys (16.1H) but gentle enough for the kids, too! This beautiful black and white spotted Tennessee Walking Horse gelding is the perfect age (12 years old -- born 10/3/96) and probably anyone would feel comfortable and safe riding him. He is mellow when you want him to be, and gives you a fun, spirited ride when you ask for it, without the burden of having to use spurs or a whip. In addition to his showy, floating, prancing type rack, he slips easily into a really nice athletic 3-beat canter, as well. When he approaches you from the front, his chest is wide (unlike most Tennessee Walking Horses) and his front white stockings are perfectly matched, so the contrast of jet black chest and white stockings is really flashy. He picks his feet up nicely and arches his neck, so he commands a lot of attention with his showy presence.
Lijah is triple registered (TWHBEA, NSSHA, SSBHEA) and is lite shod. His negative coggins is dated 4/29/08 and on that day, he received his West Nile, VEWT and Rabies vaccinations. He has had nothing but the best of care his entire life, and his beautiful shiny coat and hard, healthy hooves reflect his excellent care. This sweet-natured, gentle gelding has been pampered all of his life and loves attention -- in fact, he expects it!
Horses like this don't usually come up for sale -- unfortunate circumstances make it necessary to find him a new family to take care of (decline of the owner's parents' health, leaving no time for horses). More pictures and information soon. $6500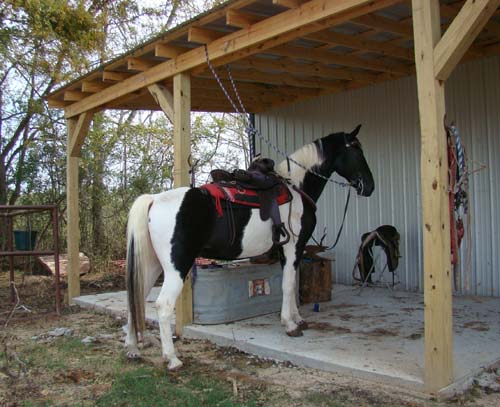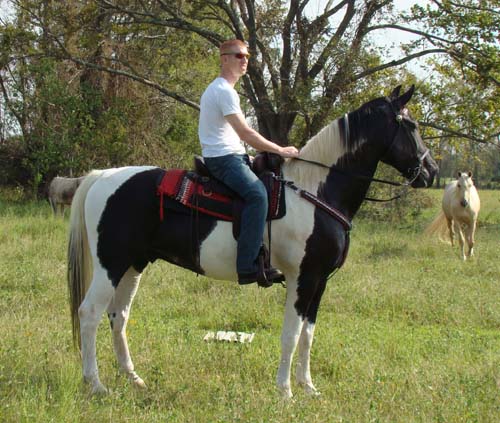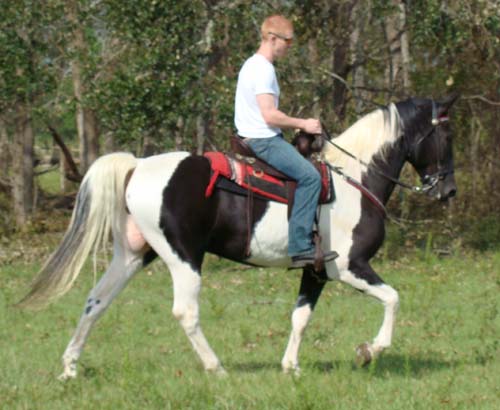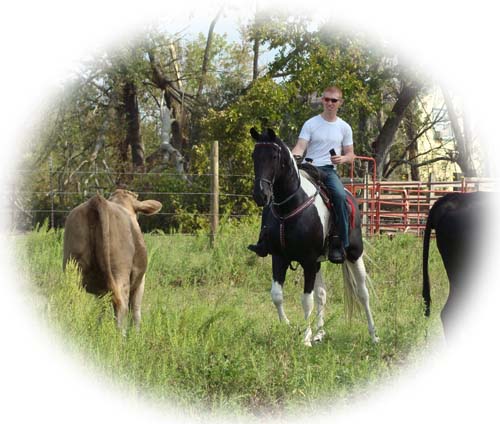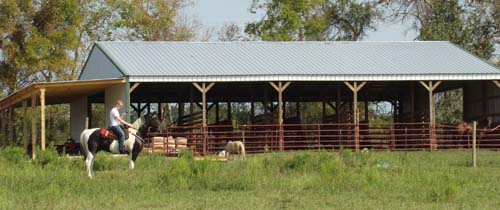 In the above two pictures, you can probably see the big "growth" on my son's hand which apparently needs to be surgically removed -- the doctors call it a CELL PHONE with texting capability!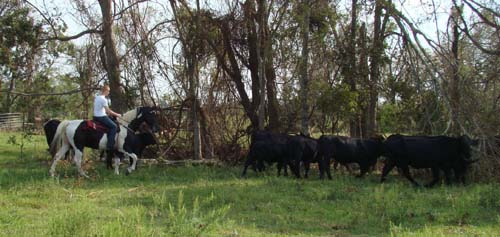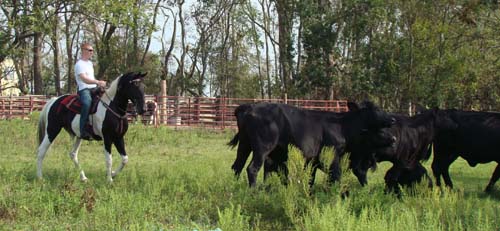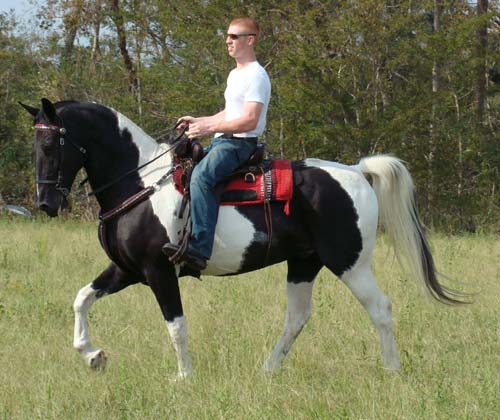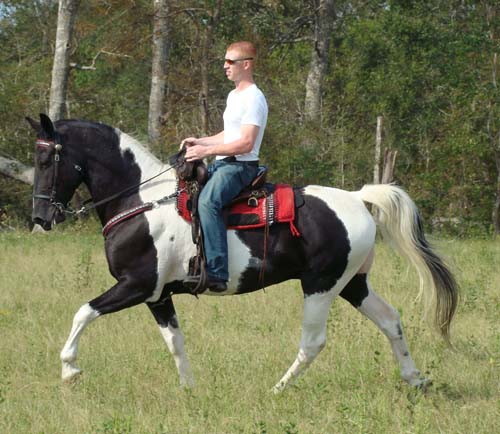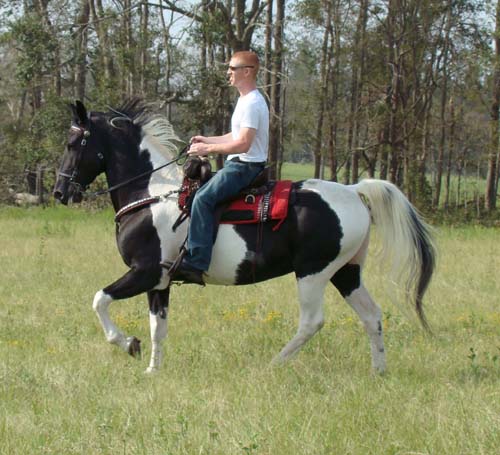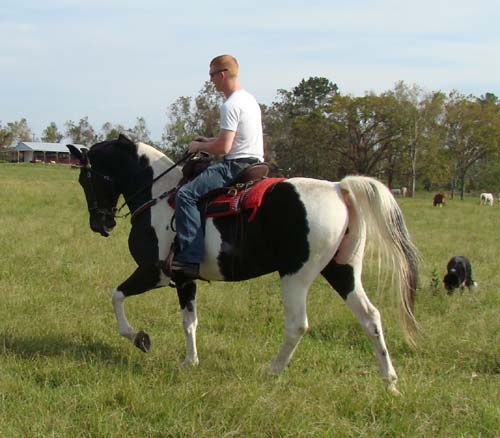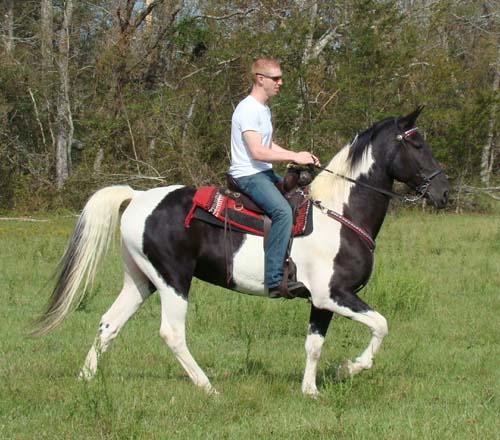 Cloud 9 Walkers
P. O. Box 878
Hardin, Texas 77561-0878
(55 minutes east of Houston)
281-726-4545
(Entire contents of this website copyrighted by Cloud 9 Walkers)

Email me!