CLOUD 9 WALKERS
Beautiful Sharp & Classy 3-1/2 Yr-Old Spotted Saddle Horse Gelding with Awesome BAREFOOT 4-beat smooth gait!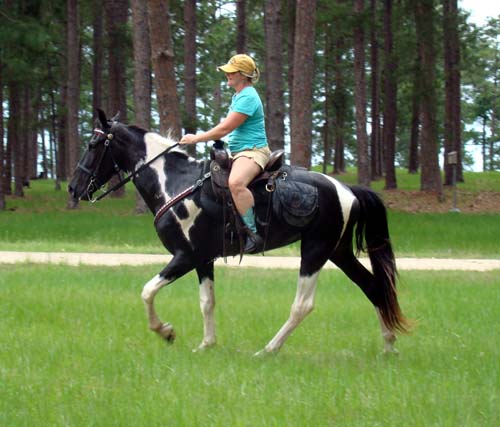 Jan riding Mingo at Lake Rayburn on 5/16/09.
Click on arrow ABOVE to see Mingo's smooth barefoot gait, even though he's always heading downhill in these videos.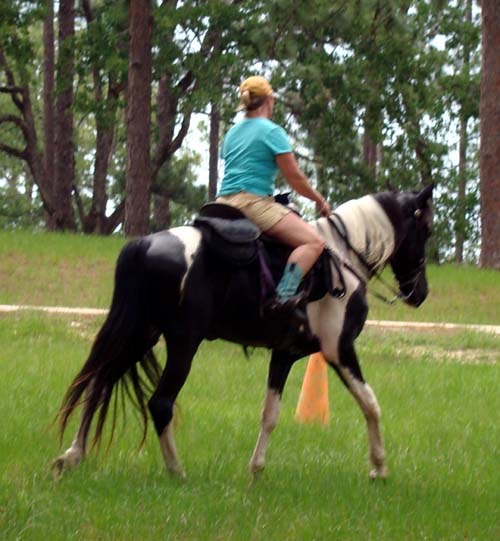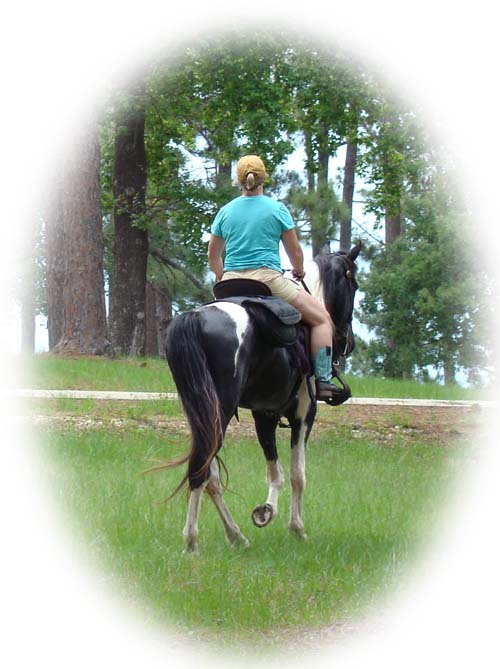 Notice the bottom of his feet showing in these pictures -- yep, he's BAREFOOT!!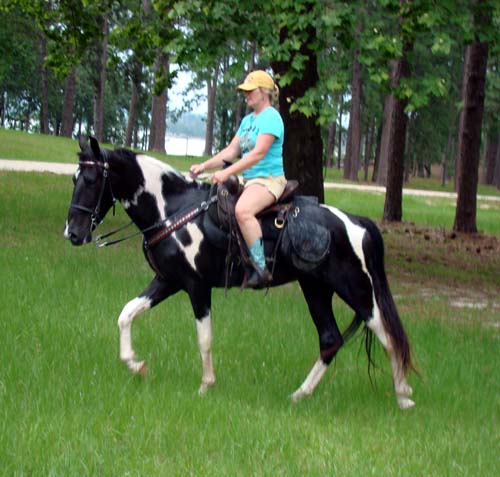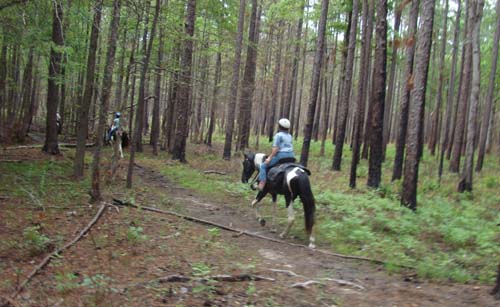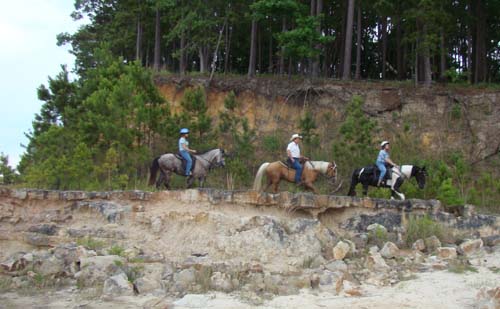 He is willing to lead, and doesn't care if the rest are quite a distance ahead of him, either.
"Mingo" -- Really gentle, exceptionally smooth-gaited 3-1/2 year old black and white 15.1H sweetheart Spotted Saddle Horse gelding (registered NSSHA only) with an incredibly smooth four-beat gliding gait completely barefoot, nice easy canter. We have used him some of the winter and this spring on camping trips, trail rides and he will go anywhere, will lead the group and will quietly follow in the back without fretting about being behind. He carries saddlebags, ponies from another horse, ponies behind a 4-wheeler, stands tied for hours, has his entire life ahead of him. This young gelding would probably be a good family horse and confidence builder. Click on his picture to see more pics and video. $3950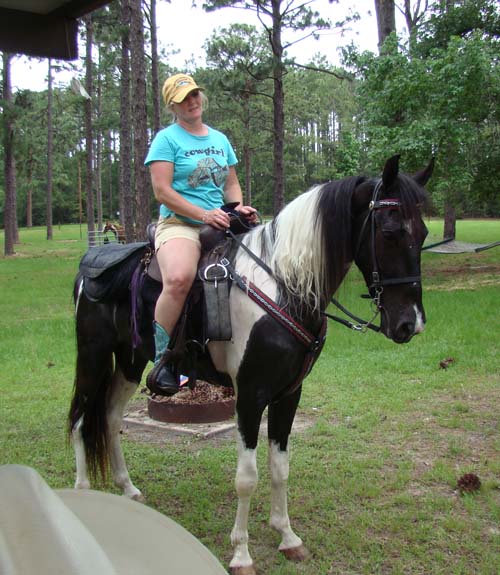 Jan stops in at the picnic table.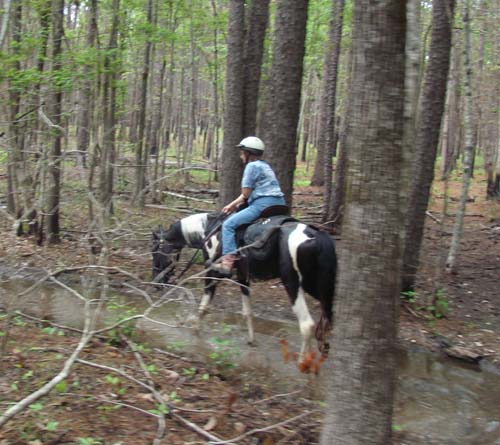 Carefully picking his way through muddy trails with Leanne riding.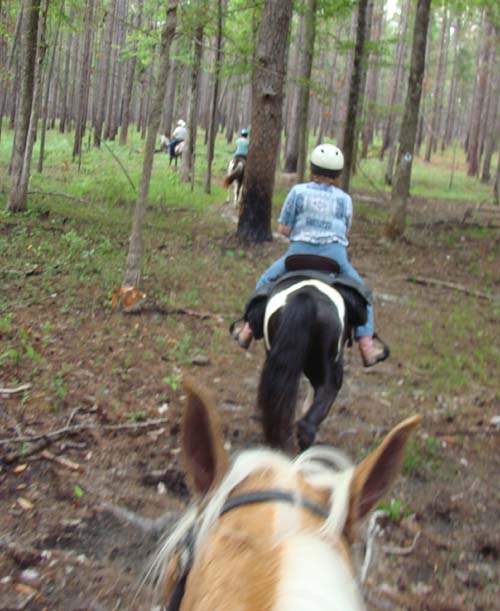 Leanne rides Mingo through the Angelina Forest in Texas on 5/16/09.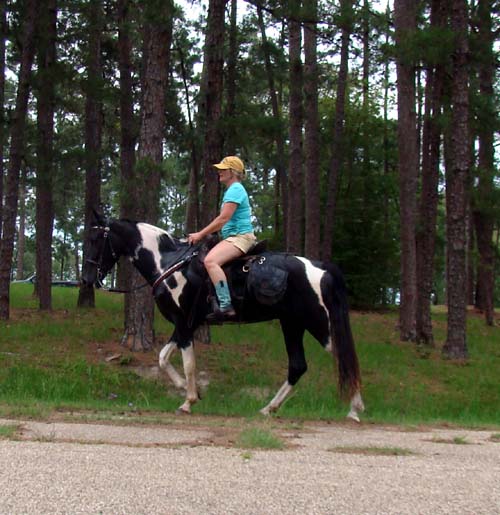 Notice how loose his reins are.
Click on arrow ABOVE to see his 'dog' walk, nice and easy.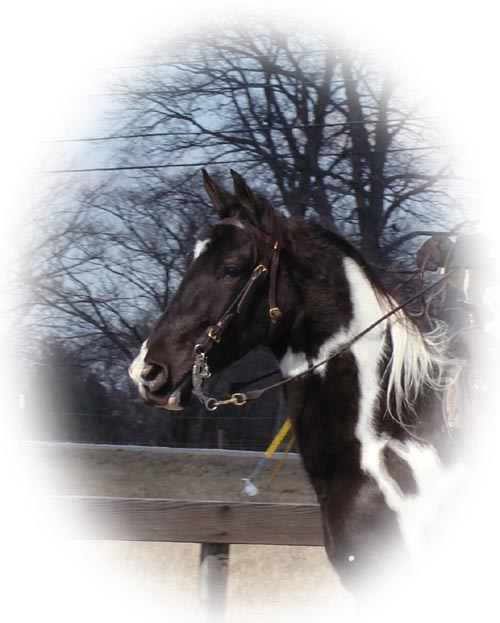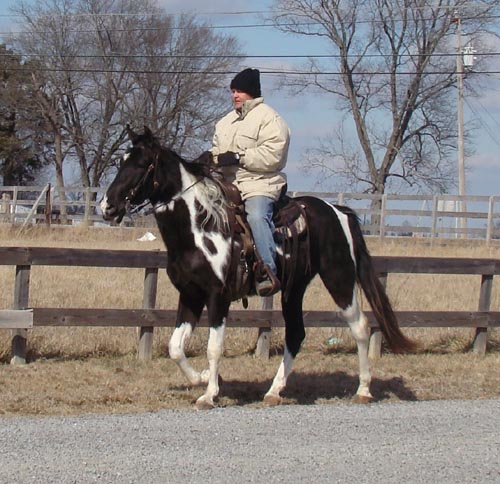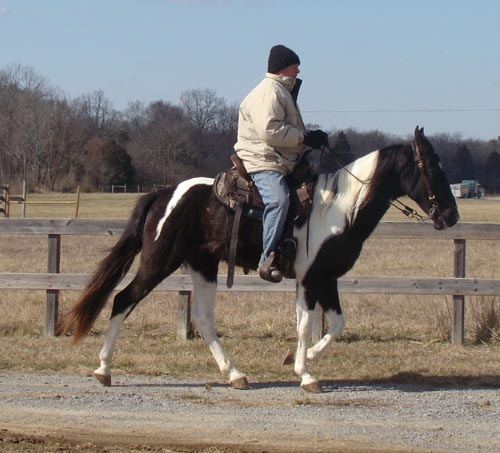 Riding down the highway in Tennessee on February 4, 2009.


Cloud 9 Walkers
P. O. Box 878
Hardin, Texas 77561-0878
(55 minutes east of Houston)
281-726-4545
(Entire contents of this website copyrighted by Cloud 9 Walkers)

Email me!