CLOUD 9 WALKERS
"Nocona"
Big Beautiful Black & White Spotted 15.2H and growing
2-1/2 Yr Old Tennessee Walking Horse Yearling Gelding
Born 6/06/2010
Click on embedded arrow to see our trail ride in the big group on Saturday in March, 2013.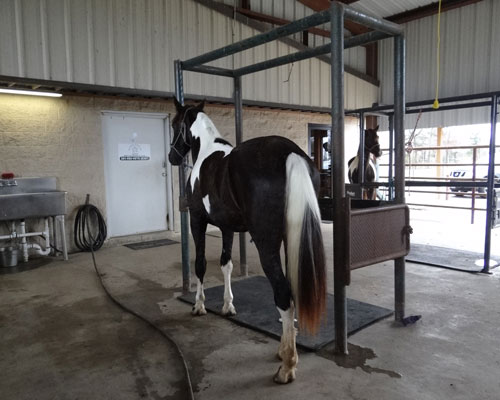 Nocona at the vet's office on 12/4/12. He didn't need anything -- I was already going, so I just loaded him on the trailer and took him along for the experience of seeing new places, loading, reloading, standing tied in different places, strange creatures, etc.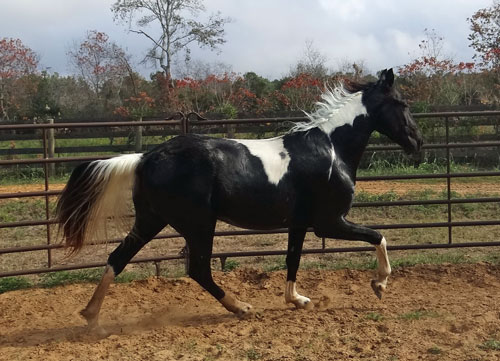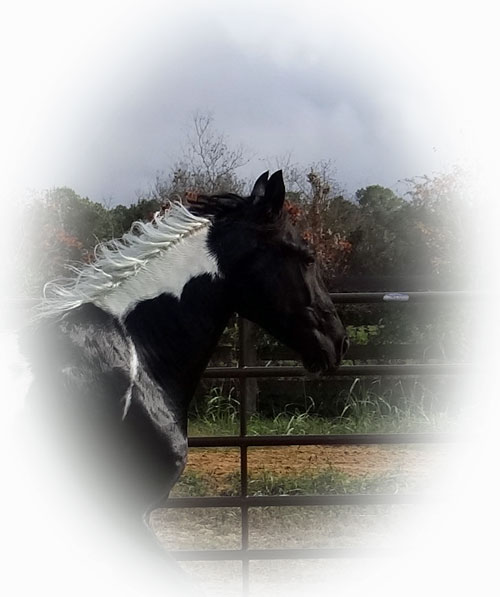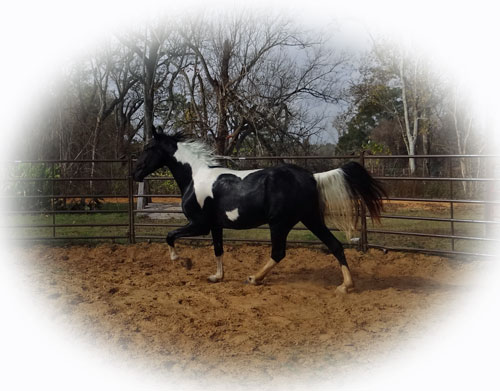 Nocona, Day One of "First Grade" in his Natural Horsemanship Education! This picture taken 12/4/12.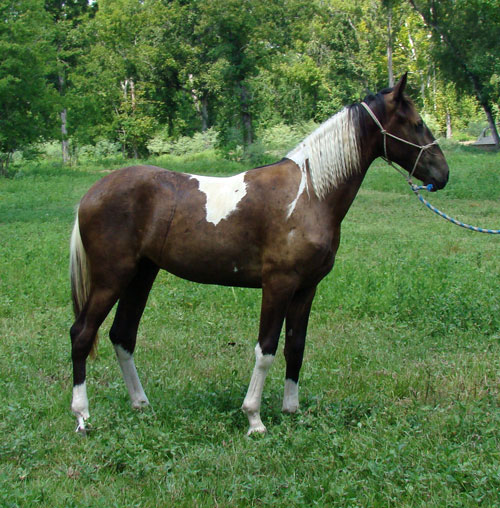 Summer coat -- a little bleached out, but he will shed off in the spring to be black black. Can you see the waves and crimps in his mane? All natural! This picture taken on 8/23/11.
"Nocona" -- Big boned gentle teddy bear, black and white spotted registered Tennessee Walking Horse gelding by a son of our stallion "Go Boy's Champagne Pride" and out of a Pride of Midnight/Delight Bumin' Around mare. Since we've been raising colts by our stallion for 10 years, we are certain that Nocona's gaits and disposition will be the type that families want to keep forever. Beautiful, gentle jet black and white BIG BOY! "Nocona" is a grandson to our old stallion "Go Boy's Champagne Pride", making him a cousin? uncle? to lots of the horses you may have seen us raise, train and find great homes for through the years (such as Takoda, Jolie, Princess, Chisum, etc.). We expect him to reach a full 16H and maybe a hair over, big sturdy bone structure with a disposition like a puppy dog, very people oriented and loving. He began his training for his new career as a trail pleasure horse today and although he will spend around 6 weeks in the round pen learning how to go, stop, go slow, go medium, go fast, drive, turn, forehand turn, pivot, sidepass, canter on correct leads, gait properly, he will have quite a few trail ride miles and camping trips on his resume by the time he is ready for his new home anytime after May, 2013. For sale now for $2500 and you pay his monthly training fees (which includes board) of $650 per month if you would like a nice gentle horse that will be raised right, never abused or neglected, never traded around, trained right and come take lessons the last month or two on him before you take him home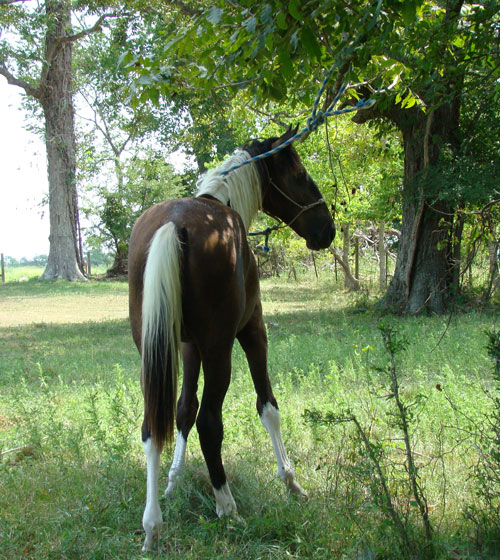 Already learning to picket line!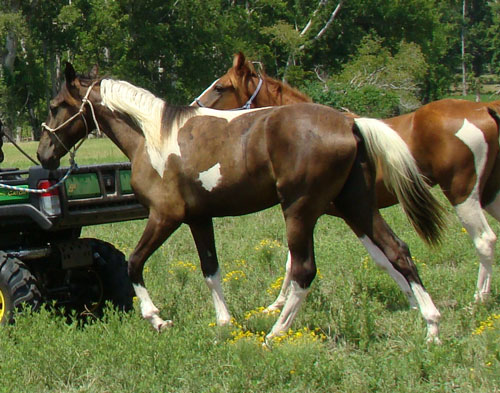 Learning to be led by the four-wheeler.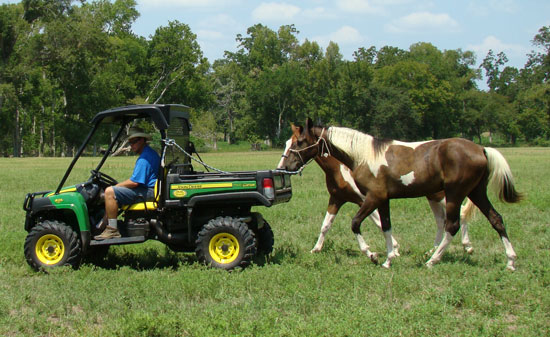 Great early desensitizing exercises.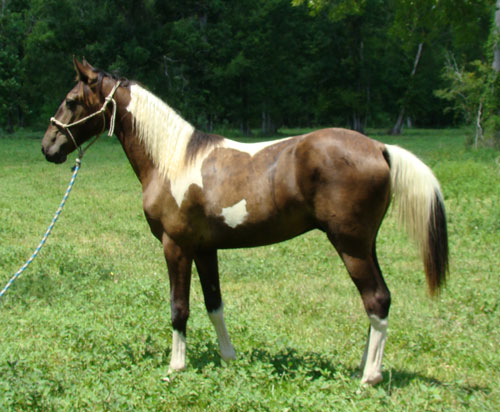 Extremely handsome fellow with his naturally crimped, wavy mane and tail.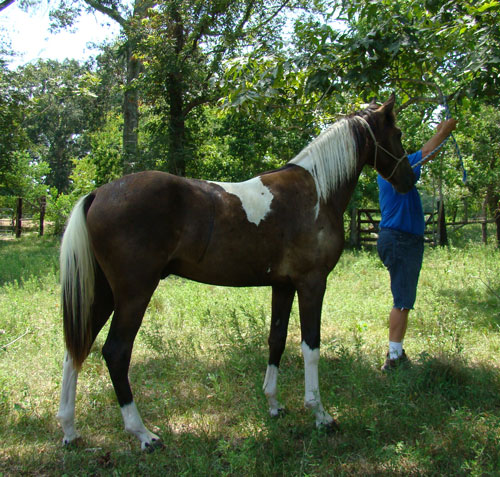 Preparing to spend a couple of hours being tied and obeying his halter.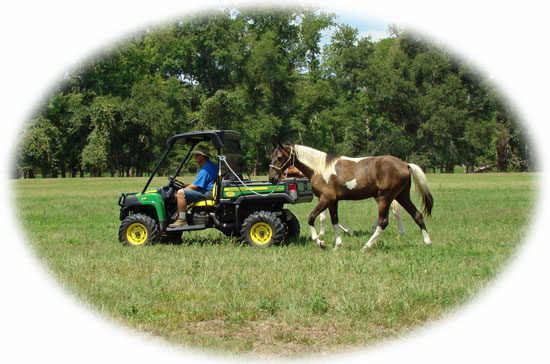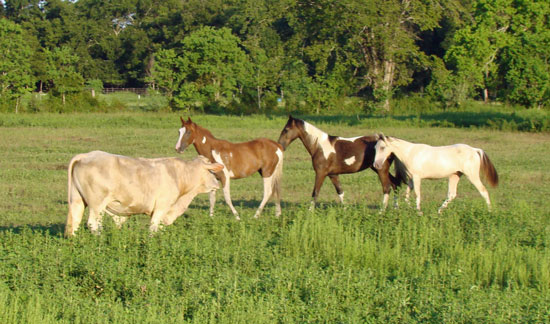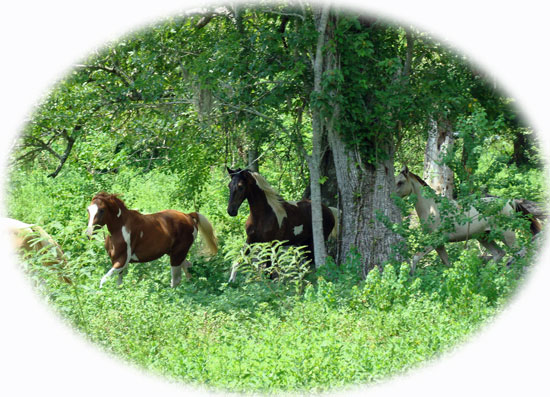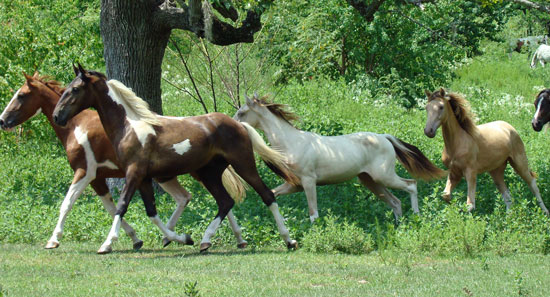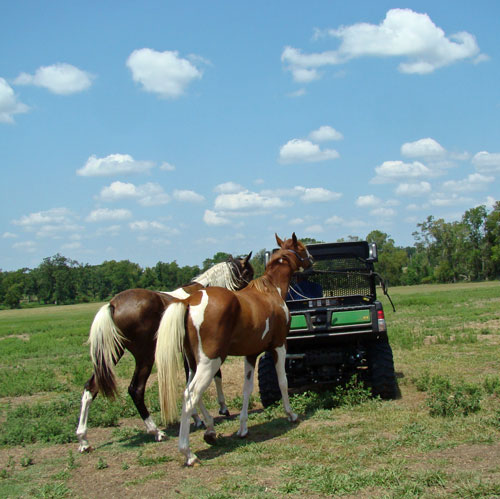 Grandsire of "Nocona"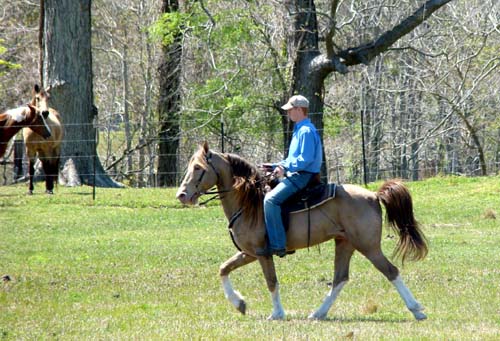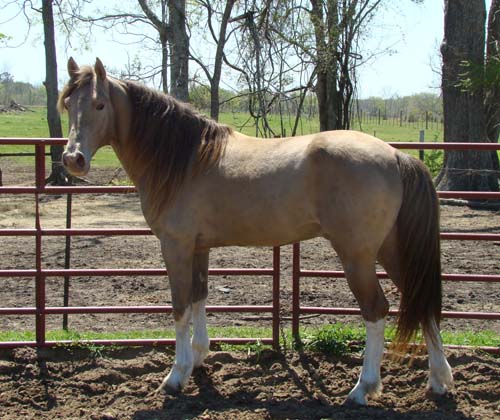 (ABOVE) "Go Boy's Champagne Pride" -- grandsire of Nocona


Cloud 9 Walkers
P. O. Box 878
Hardin, Texas 77561-0878
(55 minutes east of Houston)
281-726-4545
(Entire contents of this website copyrighted by Cloud 9 Walkers)

Email me!