CLOUD 9 WALKERS
"Peddlin' The Bucks"
Exceptionally Classy Solid Buckskin Tennessee Walking Horse Stud Colt
Endless show or trail potential!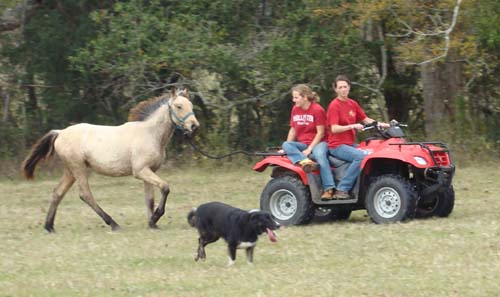 12/2/07 getting his 4-wheeler training. Do you think dogs will bother him?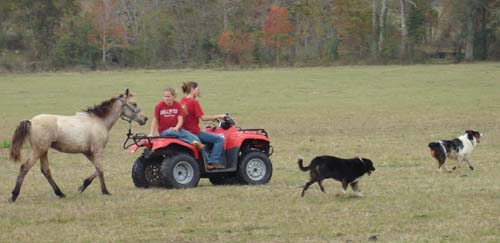 Peddlin' The Bucks has a really nice stocky confirmation -- see his round hindquarters, sloping shoulder, long neck? He also has a wide chest, and his gait is four beat smooth, with an athletic, easy canter.
Click on ABOVE arrow to see this buckskin beauty's natural, athletic gaits.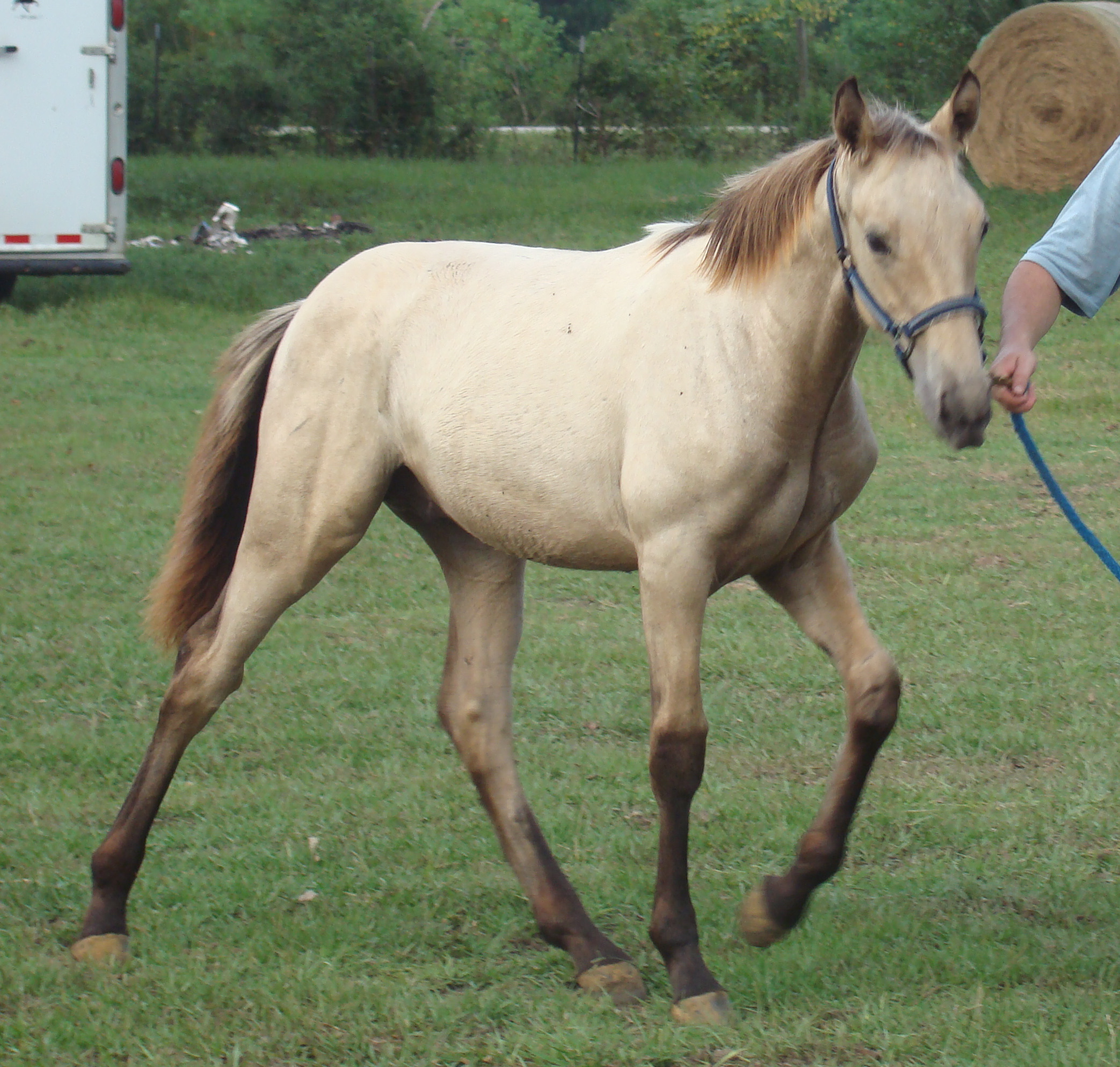 Here is Peddlin' The Bucks on 9/3/07. Awesome, beautiful colt! (See? The black stockings are back!)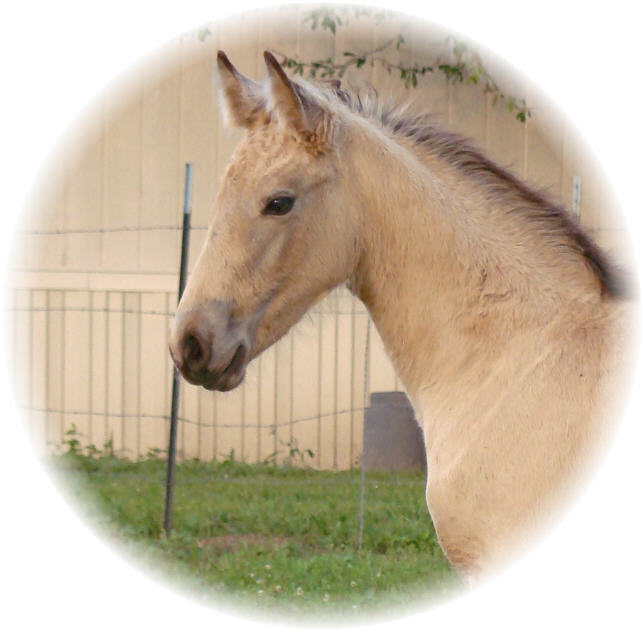 What a handsome fellow!!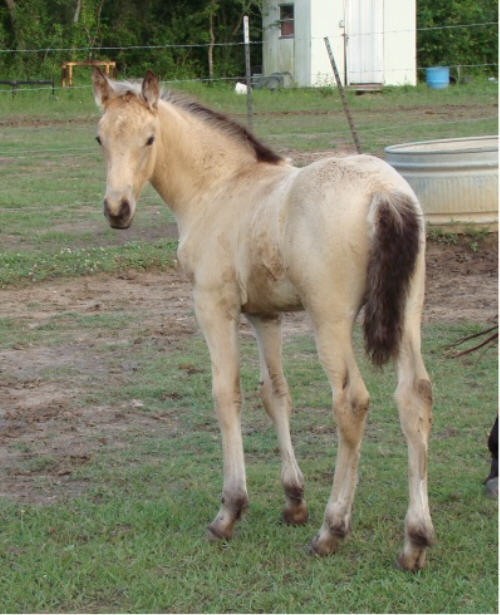 Coming up for the day for water on 5/23/07. Notice that it looks like he has no black stockings, but all buckskin babies do this -- the black is there, then it disappears, then it comes in permanently -- see his current pictures for proof!
"Peddlin' The Bucks" -- Born 4/2/07 by a cremello stallion and out of a bay mare (from palomino bloodlines). PTB's dam has an incredible pedigree -- her sire is a palomino grandson of Ebony Masterpiece and Triple Threat, and his dam is solid palomino background from Chance's Gold Dust, John A's Chance, and Deserts Gold Sun. PTB's dam is a direct daughter of one of my favorite World Champions, Pride's Peddler, which has produced a lot of nice, natural horses with the true head-shaking walk. Pride's Peddler of course, goes back to Pride of Midnight and Sun's Delight D, and PTB's dam's dam is a direct daughter of Sun's Delight D. She is a literal epitome of Who's Who in the Tennessee Walking Horse world. This colt will probably mature to 15.2H and has a good overstride, natural smooth way of going and is athletic. He will have the disposition to be either a gentle breeding stallion or a level-headed pleasure gelding. PTB's full sister "Peddlin' The Gold" is a celebrity, winning her way around the show ring and earning versatility points already. She is only 3 years and carrying the flag at horse shows. Click on her picture below to see her progress.
This is PTB's full sister, "Peddlin' The Gold", already winning in the show ring and at 3 years old, remarkably carrying the US flag in opening ceremonies at the horse shows. Check out her all natural overstride! Click on her picture ABOVE to see her page.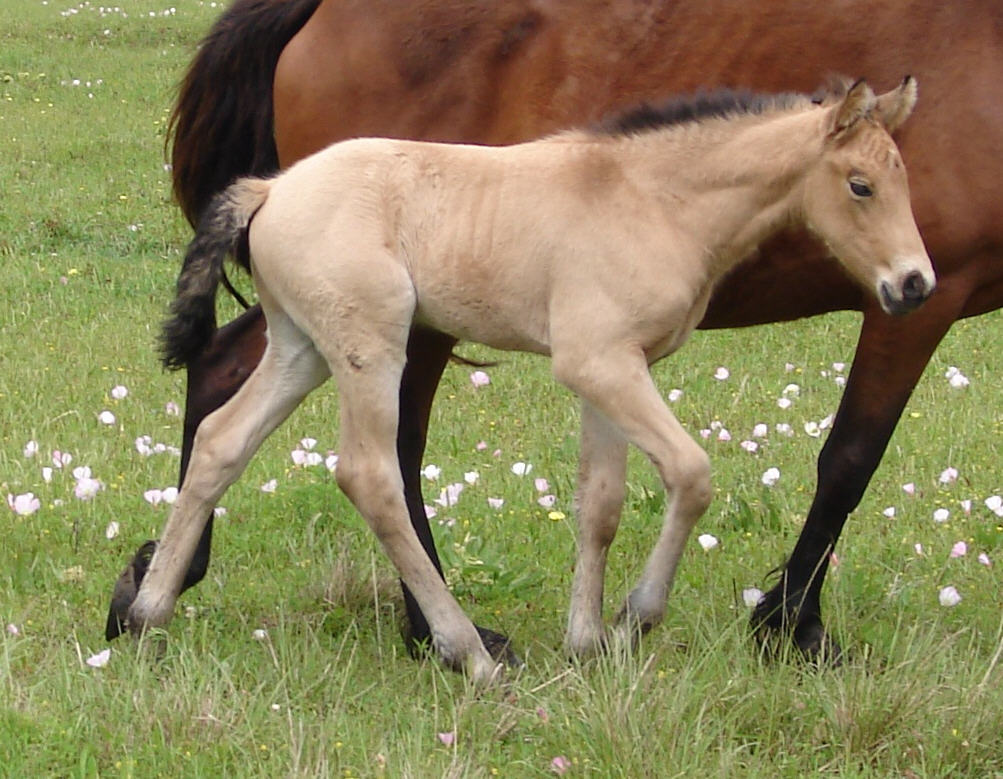 Gaiting along with Mom on 4/18/07.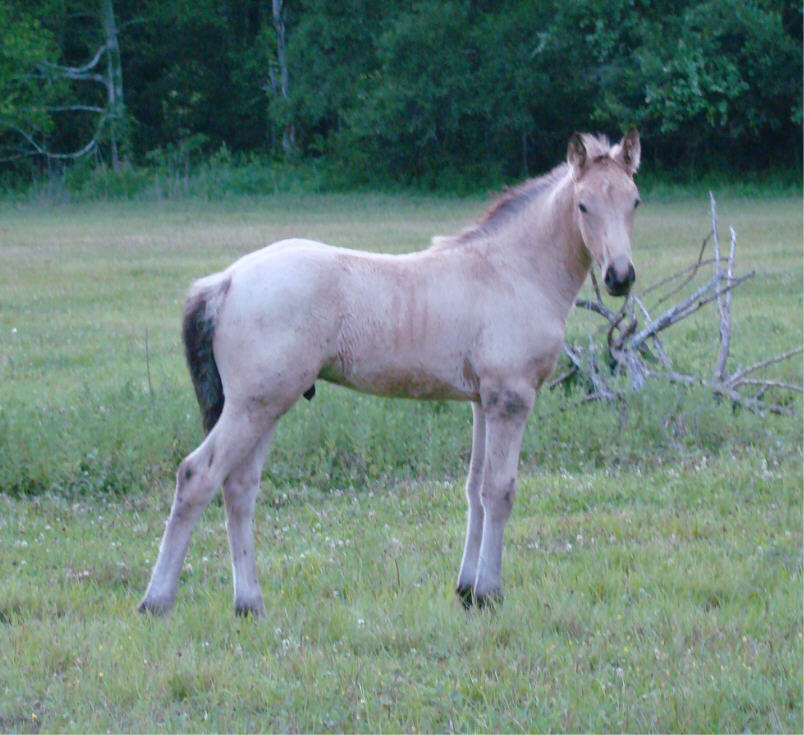 5/23/07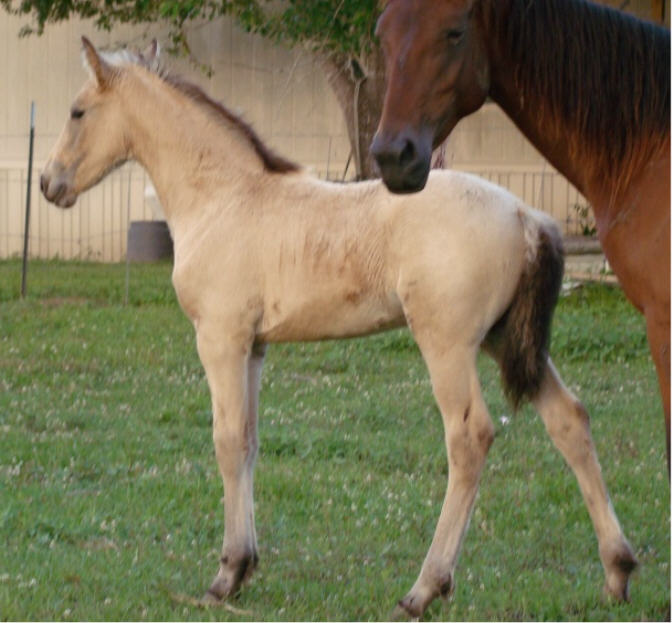 Email me!