CLOUD 9 WALKERS
"Pistolero"
Lite shod 6-yr-old classy 14.3H Dappled Palomino Tennessee Walking Horse Gelding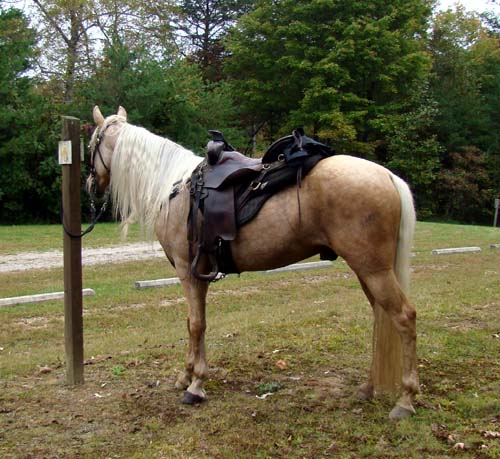 Break time at Big South Fork, Kentucky on 10/5/09.
Click on embedded arrow ABOVE to see my 'tribute' to Pistolero.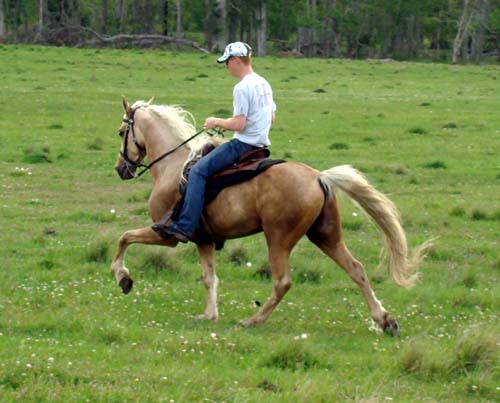 Fast racking on 4/25/09.
Click on arrow ABOVE to see Pistolero in his fast gait.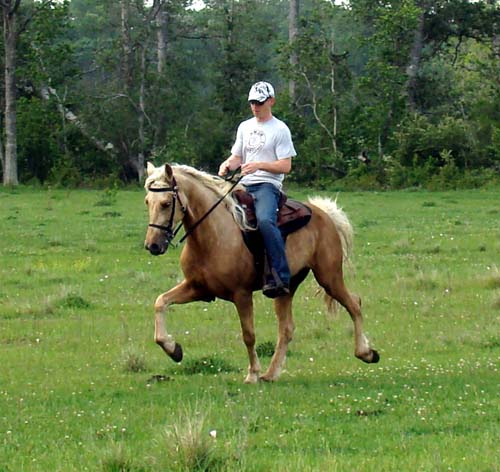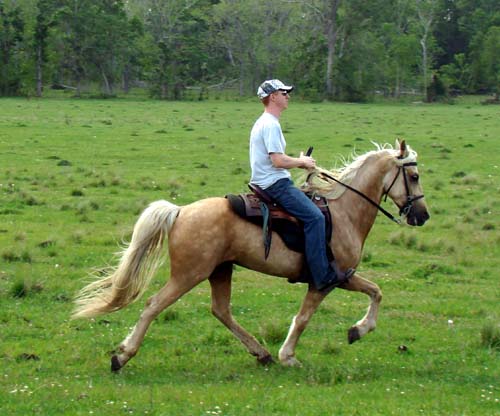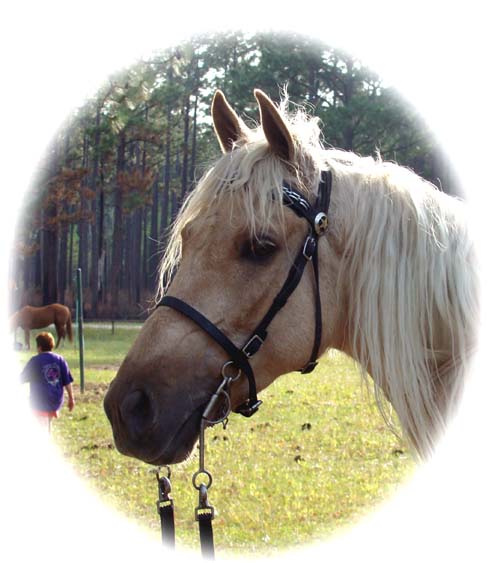 Starting to slowly turn darker golden in April, 2009. This picture taken on 4/4/09 on a camping trip.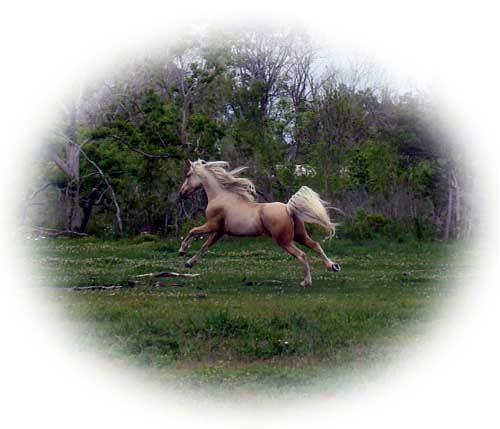 Running free on 4/11/09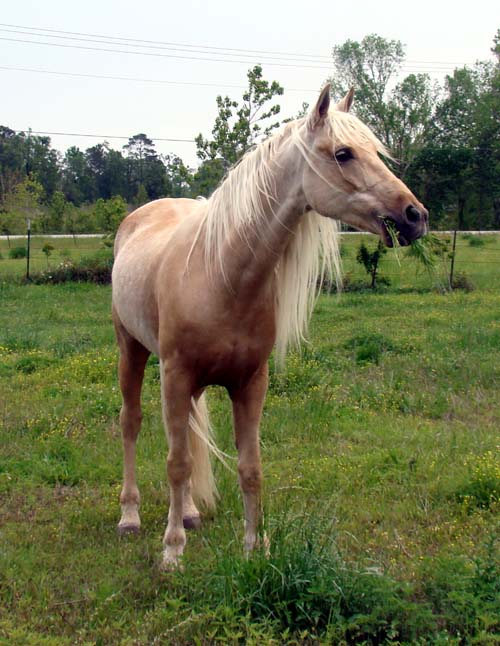 Chomping grass -- you can see the gold coming through, but plenty of white hairs still hanging on.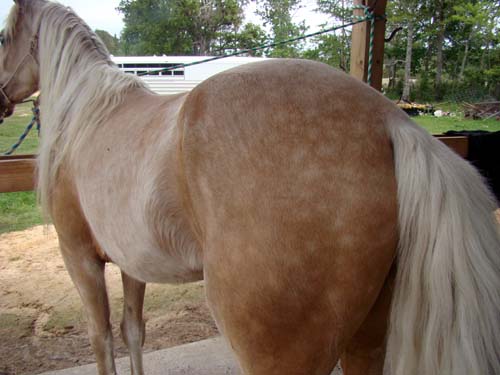 Gold on both ends and still white in the middle. Check out those beautiful dapples coming out!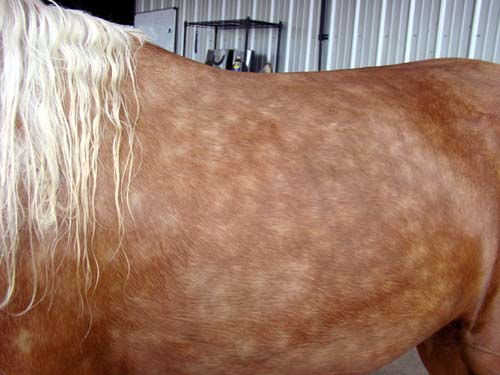 Shed off 4/25/09 and fresh from a bath.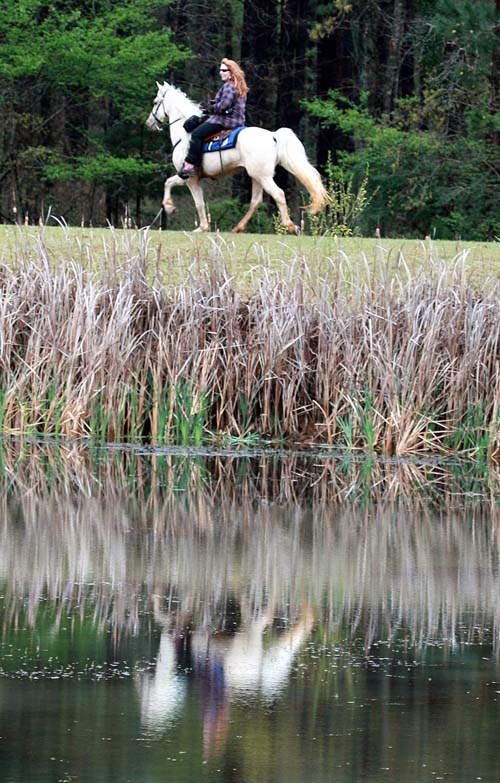 Thank you, Wendy Floyd, for such a beautiful picture! Probably only 1 of 3 in my entire life that I like of myself!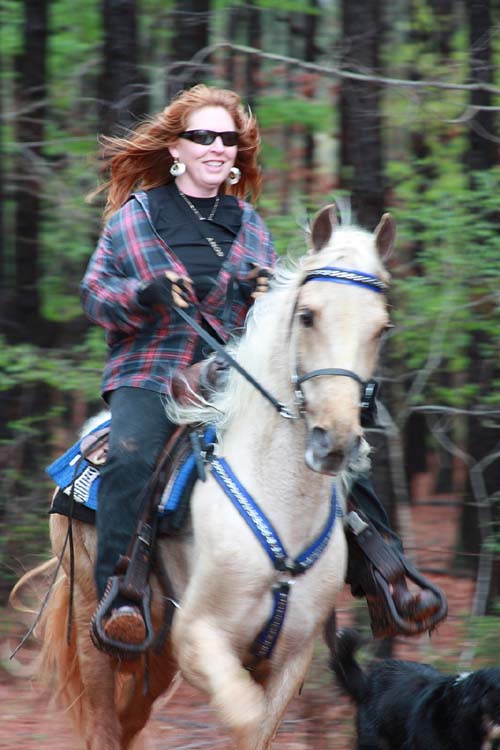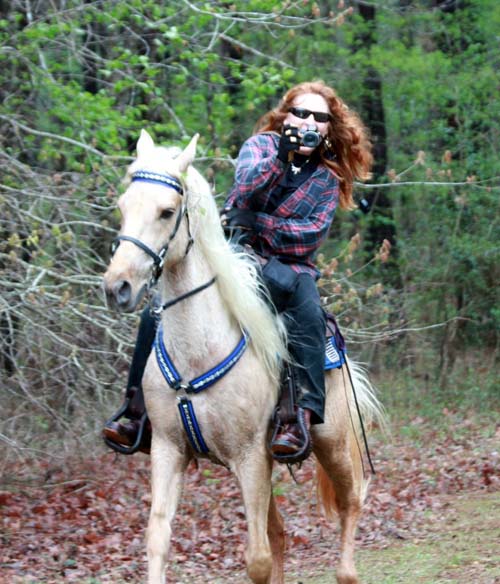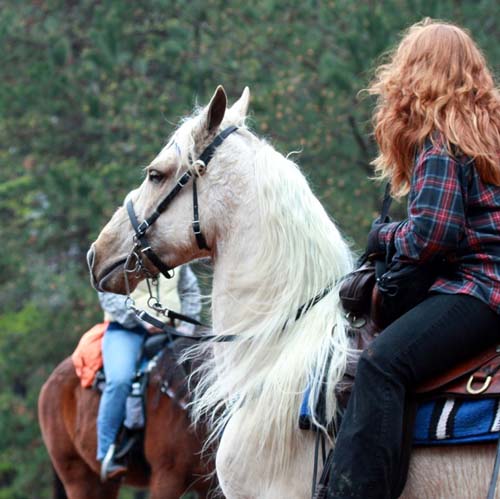 Me, riding Pistolero and having a blast -- sauntering, speed racking, slow loping, taking pictures of the photographer!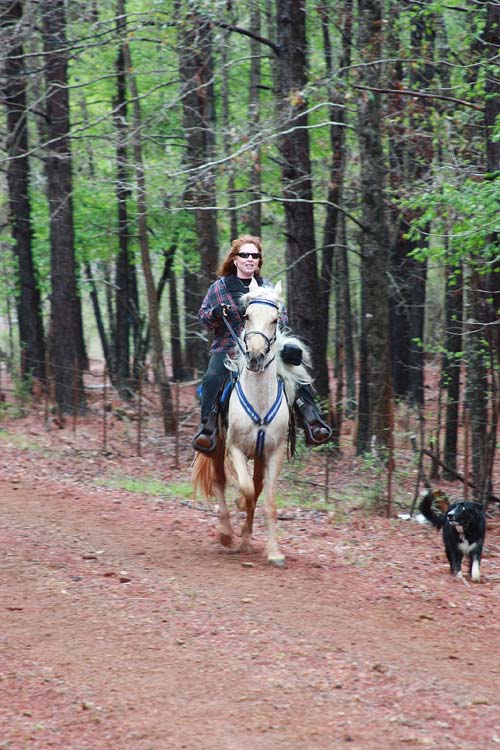 All of the above pictures were taken on 3/14/09 at George Foreman's 60th birthday party by professional photographer WENDY FLOYD, who can be booked for your photographs and portraits, as well. She is in Lufkin, Texas and can be reached at 936-615-3350.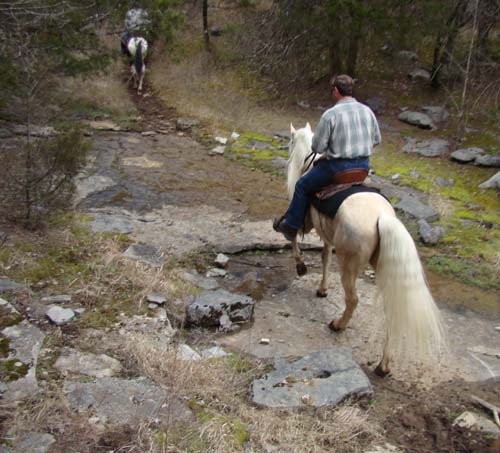 On an extremely rocky trail in Tennessee on 2/08/09. What an incredible mane and tail on this horse!
"Pistolero" -- He's a classy, incredibly fun 14.3H dappled palomino Tennessee Walking Horse gelding with a full, long, thick mane, tail and forelock. All these pictures reflect his winter colors -- he is shedding out slowly to be darker golden with big dapples on his rump (new pictures soon). He comes from Prides Generator and Sun's Delight D bloodlines and is an energetic, incredibly willing pleasure to ride. This nice horse is not for a beginner -- not because of any problem that he has, but because he responds quickly to his rider's cues. When you say whoa, he stops immediately . . . when you pick up the reins, he steps off . . . when you rein him to the left, be sure you're in the saddle straight, because he will turn very, very nicely. He responds to leg pressure and neck reins. Pistolero performs a rack most of the time -- slow, regular, and speed. Then, as a bonus, he has a great slow easy canter. An advance beginner (confident) would have fun on him, and he is really suited well for intermediate and up. Right now, he is my personal riding horse and I don't need a string of horses to ride the mountains -- he has the strength and the stamina to last all day with a completely willing heart. We are now at the trails in Tennessee and Kentucky in Great South Fork in (10/3/09) if you'd like to come join us and meet him. $5750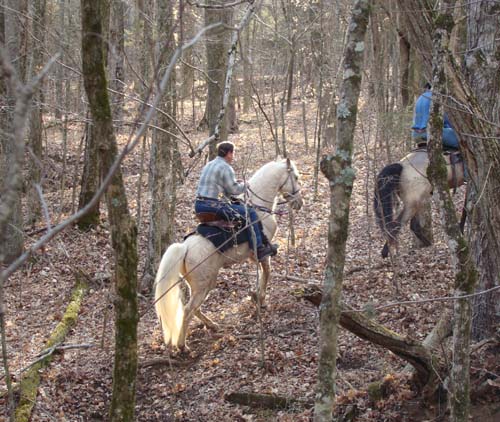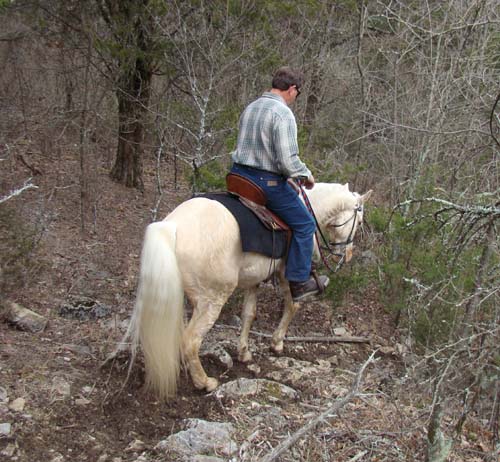 LEFT: Ascending a steep trail; RIGHT: Stepping off a ledge, where, you can't tell from this picture, but it was about a 3-foot drop. Pistolero is very sure-footed!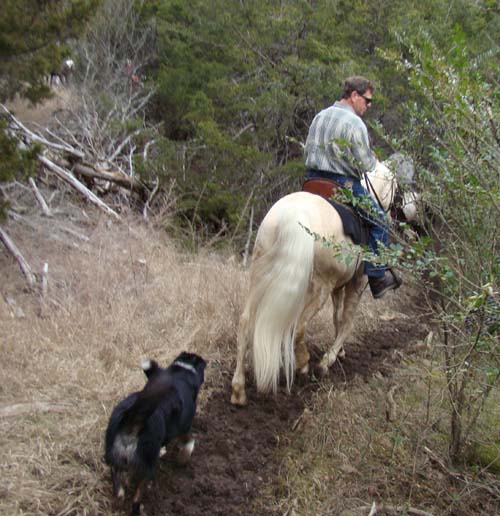 Heading down the trail with Bailey following.
Click on arrow ABOVE to see Becky riding Pistolero at Lake Rayburn on 3/8/09. (This is his slow gait.)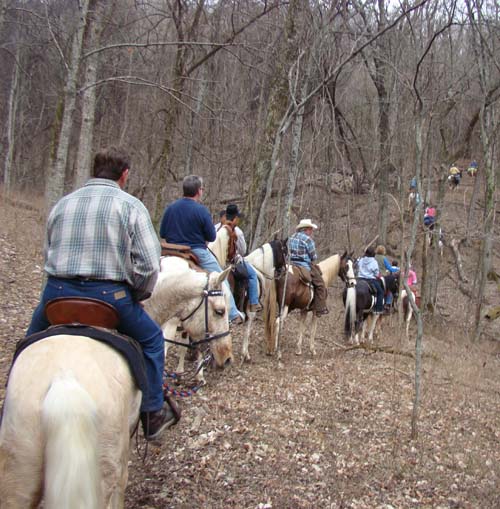 This ride on a mountain in Tennessee had about 38 riders. Notice Pistolero's dark muzzle and around his eyes -- he should shed off soon to be darker gold, and we will be adding current pictures showing his big dapples on his rump.


Cloud 9 Walkers
P. O. Box 878
Hardin, Texas 77561-0878
(55 minutes east of Houston)
281-726-4545
(Entire contents of this website copyrighted by Cloud 9 Walkers)

Email me!