CLOUD 9 WALKERS
"Profile"
Black/White Tobiano Spotted Tennessee Walking Horse Stud Colt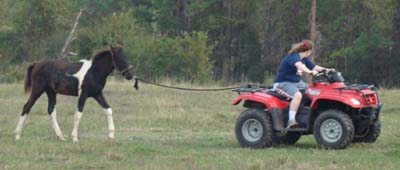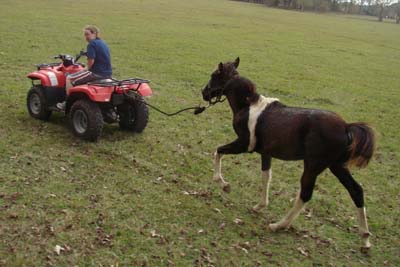 4-wheeler lessons on 11/21/07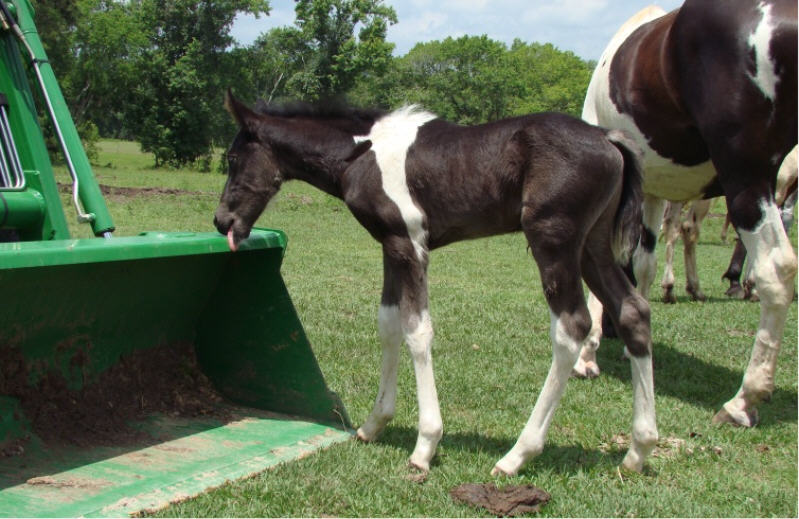 Profile thinks the John Deere tastes GREAT!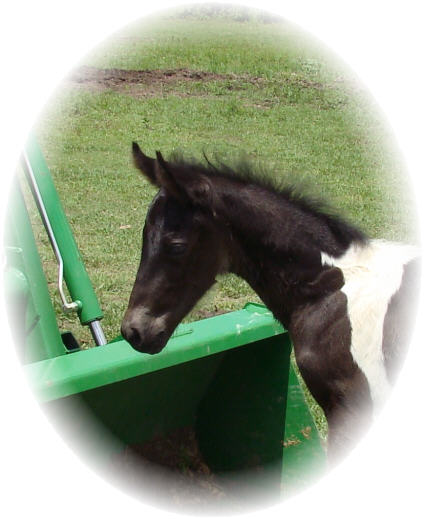 Fuzzy and cute, hooked ears, beautiful colt.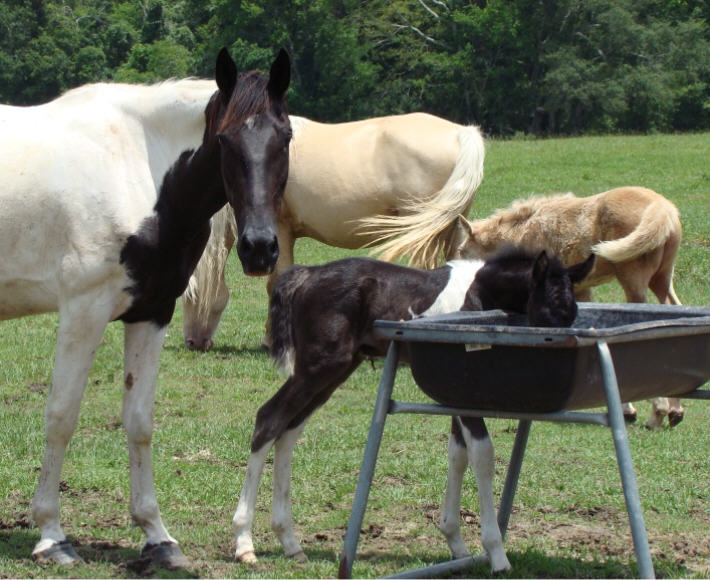 He may be a new baby ( you can see his naval cord in this picture), but he has no problem learning where all the goodies come from in life!!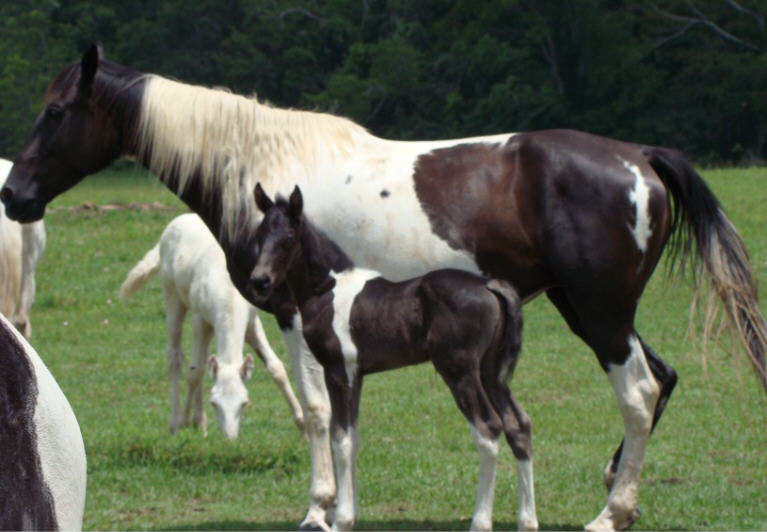 "Profile" -- Classy black and white spotted Tennessee Walking Horse colt born 6/07/07 to a black and white tobiano mare by the tobiano champagne stallion "Go Boy's Champagne Pride" (so there is a chance he might be homozygous!). He is marked almost identically on both sides and he has four long, high white stockings, a black tail with a tip of white on it. Classy and flashy! Don't even consider this colt if you are wanting a small horse -- his dam is 16H and all her foals grow big. He will be tall with large bones and a fabulous 4-beat gait. His dam is my favorite personal riding mare, with an exceptionally smooth gait, from the Delight Bumin Around and Ebony's Mountain Man lines. $2000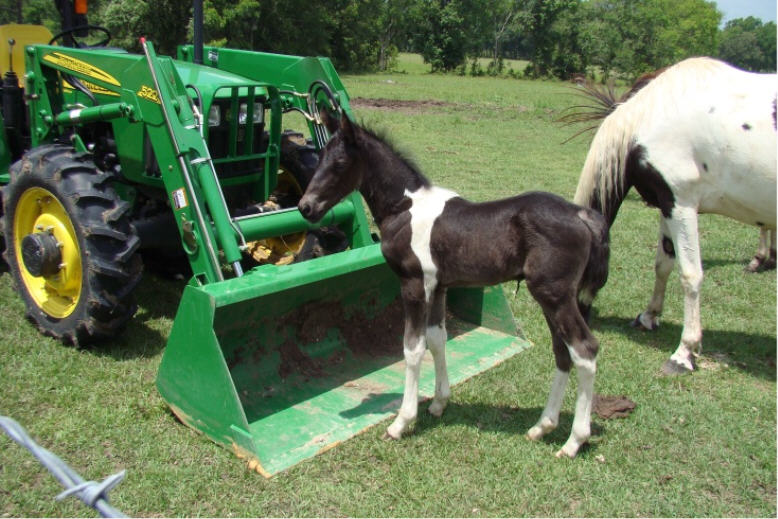 Pretending not to notice me, posing the 'studly' pose.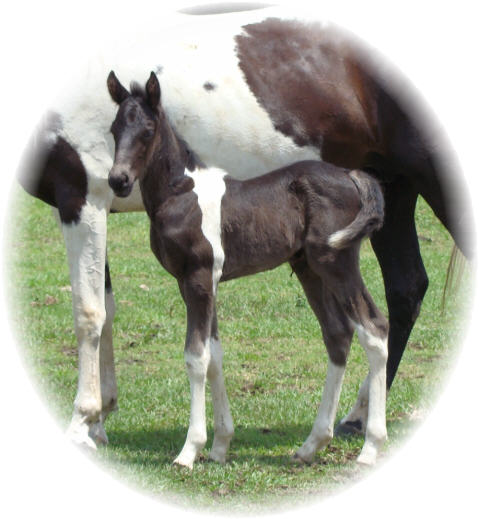 Showing off all his 'bling bling' in this picture!
Pedigree for Profile
Black/White Tobiano Spotted Tennessee Walking Horse Stud Colt
Sire
Go Boy's Champagne Pride
Sire
Go Boy's Gold Insignia
Sire
Paint's Moon Man
Sire
Paint The Town
Dam
Insignas Sweetheart
Dam
Emily's Rose
Sire
Mack K's Lucky
Dam
Princess Lady B
Dam
Prides Fancy Nancy
Sire
Pride's Solid Gold W
Sire
Pride of Midnight HF
Dam
Go Boy's Dolly II
Dam
Johnny's Lady B
Sire
Johnny Cash
Dam
Art-Jen Lady B
Dam
Painted Lady Bum
Sire
Mountain Painted Son
Sire
Talk of the Mountain
Sire
Ebony's Mountain Man (by Ebony Masterpiece)
Dam
Gleaming White Star
Dam
Rising Son's Last Gal
Sire
Copy's Rising Son (by GLL's Carbon Copy)
Dam
Go Boy's Bonnie B (by Merry Go Boy)
Dam
Mac's Lady Bum
Sire
Legs Diamond
Sire
Bama Bum B (by Delight Bumin Around)
Dam
Spirit of Dixie M
Dam
Sue Patten
Sire
Dan Patten
Dam
Sue Daniel Stroll
This pedigree page was built for free at SitStay.com






Email me!