CLOUD 9 WALKERS
"Rain"
11-yr-old Beautiful 16H Liver Chestnut Tennessee Walking Horse Gelding with Frosted Flaxen Mane and Tail
"Rain" -- Exceptionally tall, dark and handsome 16H liver chestnut 11-yr-old Tennessee Walking Horse gelding with frosted blonde mane and tail, proud and elegant presence about him, smooth gaits with arched neck. This horse has been ridden by the whole family and friends, hauled all over Connecticut around traffic and lots of dogs, noisy heavy equipment, and Kentucky trail riding. This nice horse is probably gentle enough for most anyone to ride, yet spirited enough for anyone to enjoy, also. Lots of miles, good trail horse, excellent health, four hard black hooves, current on vaccinations, all health work in order. $3750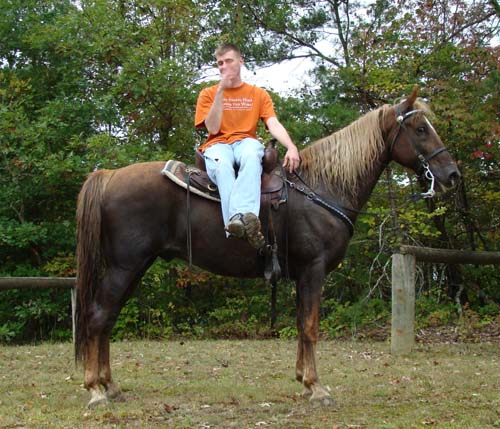 Scott takes a break after riding Rain on the trails at Big South Fork in Kentucky 10/4/09.
Click on embedded arrow ABOVE to see Scott riding Rain in Big South Fork in Kentucky.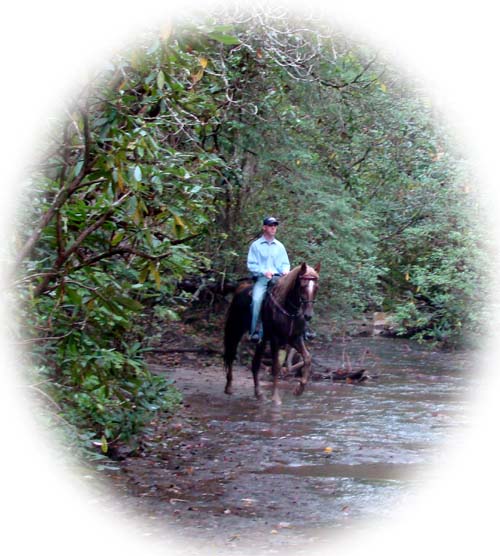 Bud rides Rain through the creek in Kentucky on 10/6/09.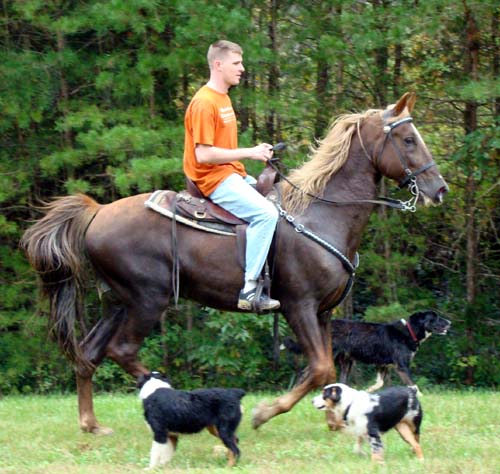 Scott riding with the dogs.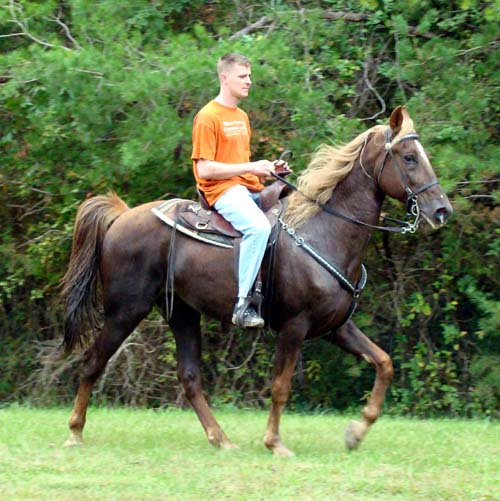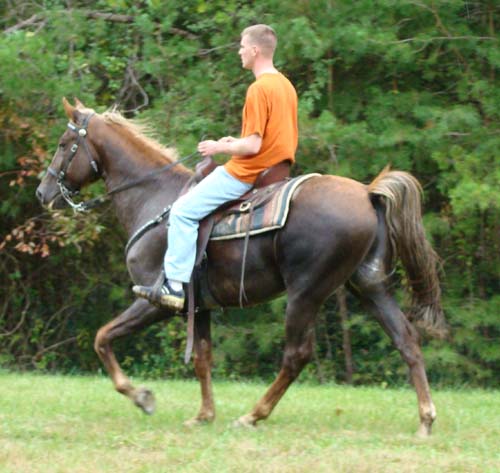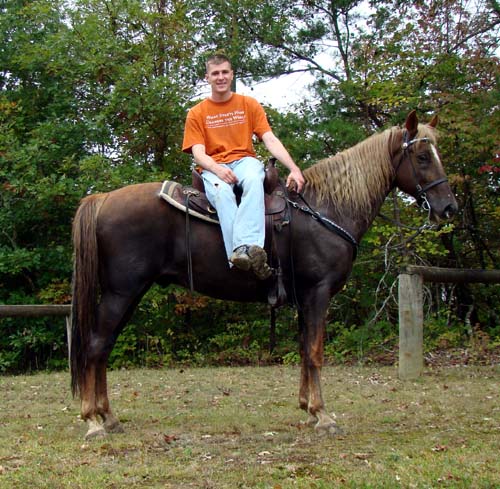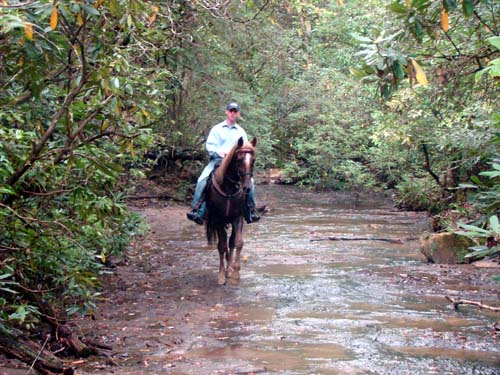 Cloud 9 Walkers
P. O. Box 878
Hardin, Texas 77561-0878
(55 minutes east of Houston)
281-726-4545
(Entire contents of this website copyrighted by Cloud 9 Walkers)

Email me!