CLOUD 9 WALKERS
"Reagan"
Gorgeous, Gentle, Quiet 15.1H Big Stocky Blue Sabino Tennessee Walking Horse Gelding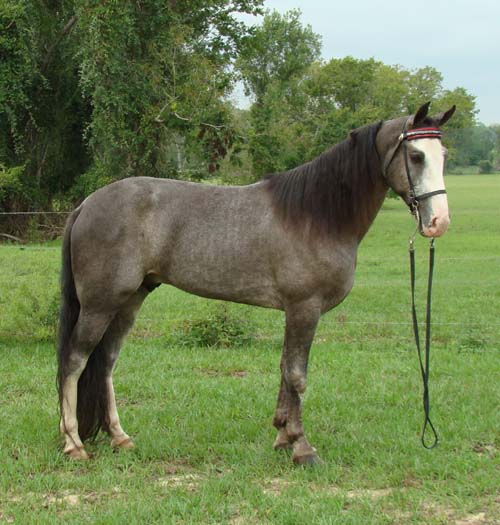 Beautiful boy!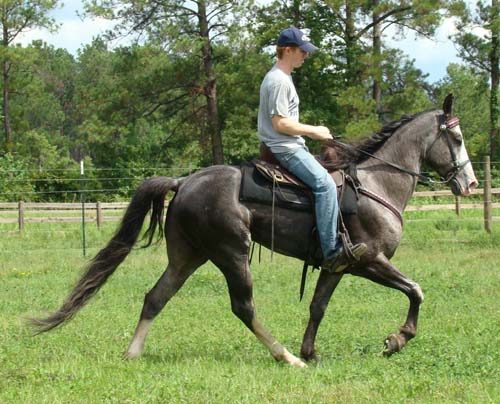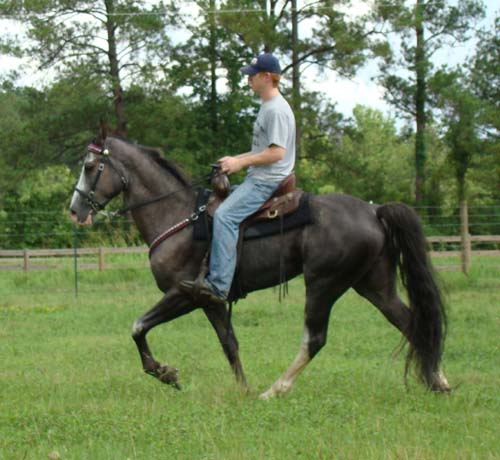 Bud rides Reagan in the pasture on 9/14/09.
Click on embedded arrow ABOVE to see how beautiful Reagan is under saddle.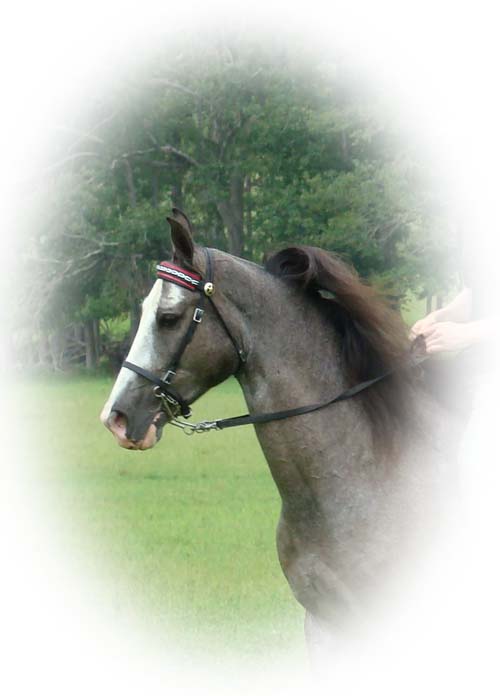 Gorgeous under saddle.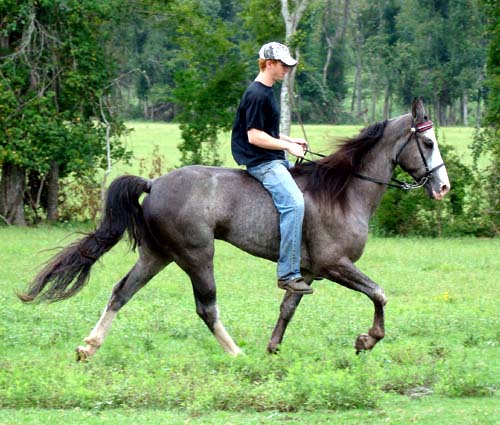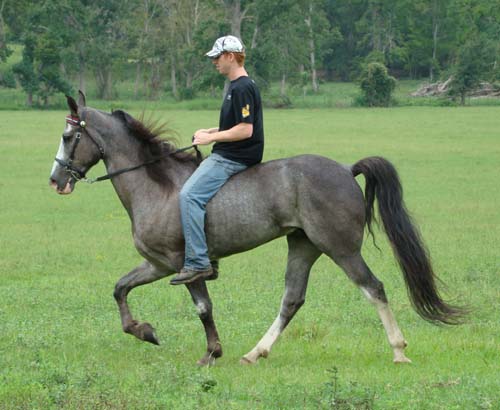 He doesn't mind riding bareback, and is comfortable!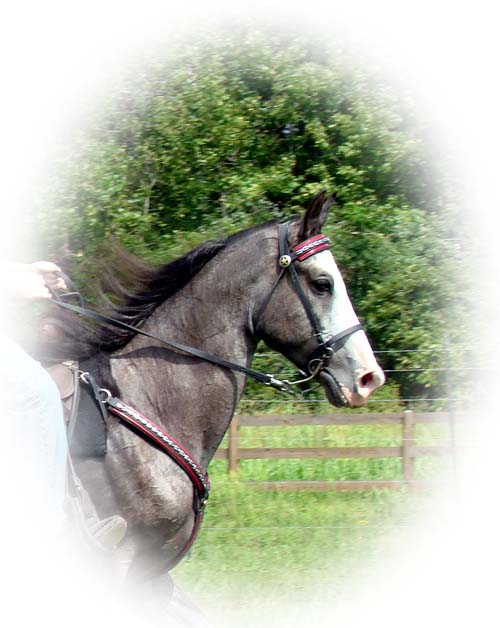 Very sweet face matches his sweet disposition.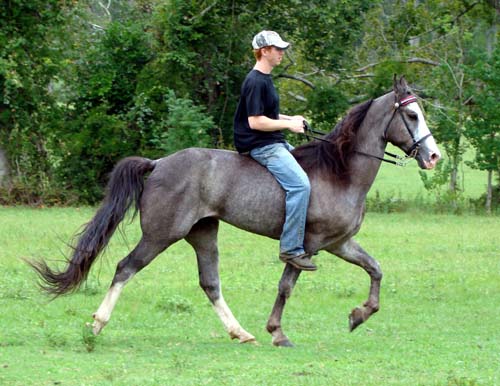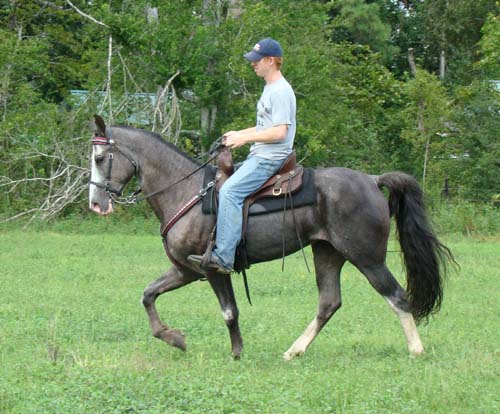 "Reagan" -- Beautiful blue roan sabino 15.1H Tennessee Walking Horse gelding with gorgeous black eyes, long thick mane and tail, two hind stockings and a white spot on both front knees which make him really flashy when he's moving, lots of chrome! He's a direct son of JFK and probably gentle for anyone to ride, feel safe on. At this point, he direct reins (plow reins) but we will begin his neck reining training soon, teach him to flex, yield front and hind (forehand turn, pivot), open and close gates, etc. He already backs beautifully, loads/unloads in trailer, bathes, clips, easy on the farrier, gets along great with other horses, doesn't mind the stall and does well in the pasture. A nice family horse. $3950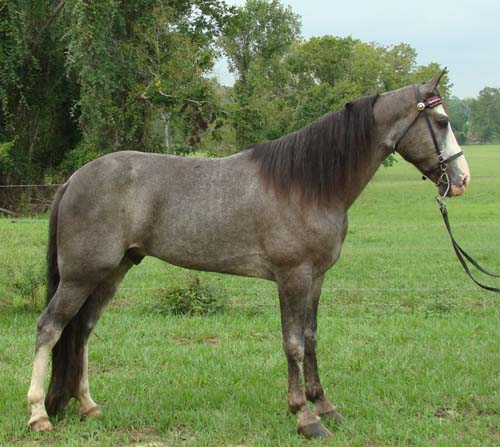 Nice profile, too!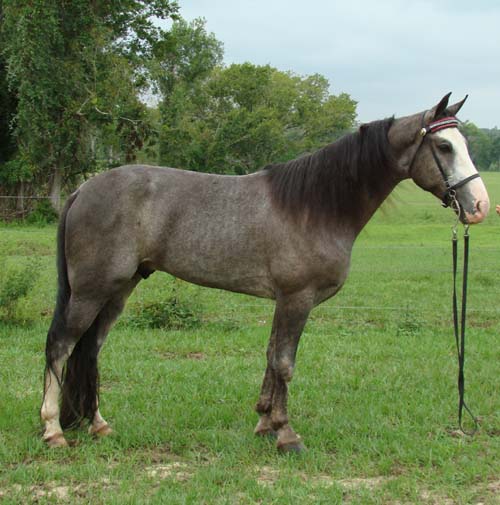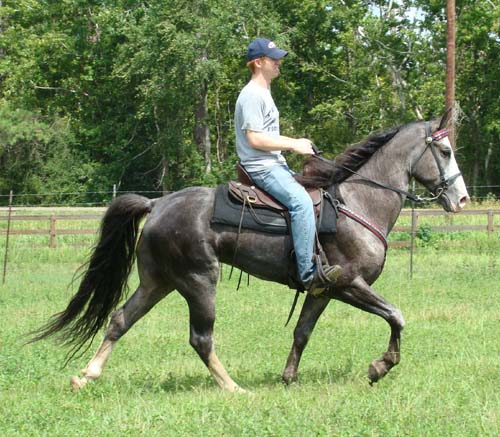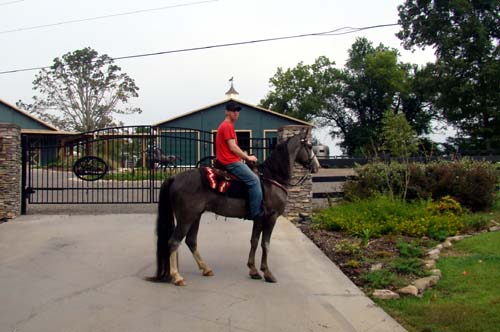 Yeah, his tail is really that thick and long!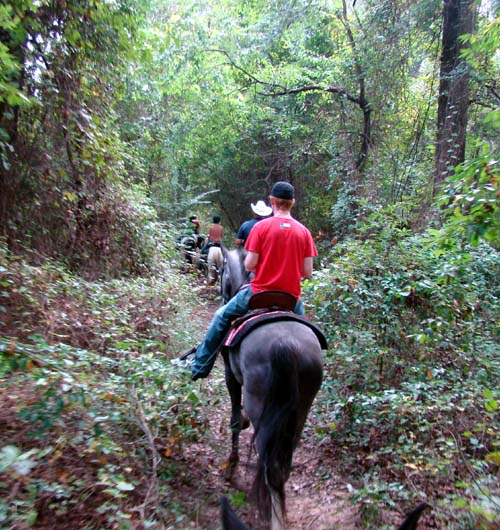 On the Natchez Trace Trail in Mississippi on 9/7/09.


Cloud 9 Walkers
P. O. Box 878
Hardin, Texas 77561-0878
(55 minutes east of Houston)
281-726-4545
(Entire contents of this website copyrighted by Cloud 9 Walkers)

Email me!