CLOUD 9 WALKERS
"Roy Rogers"
Stunningly beautiful 16H Golden Palomino Tennessee Walking Horse Gelding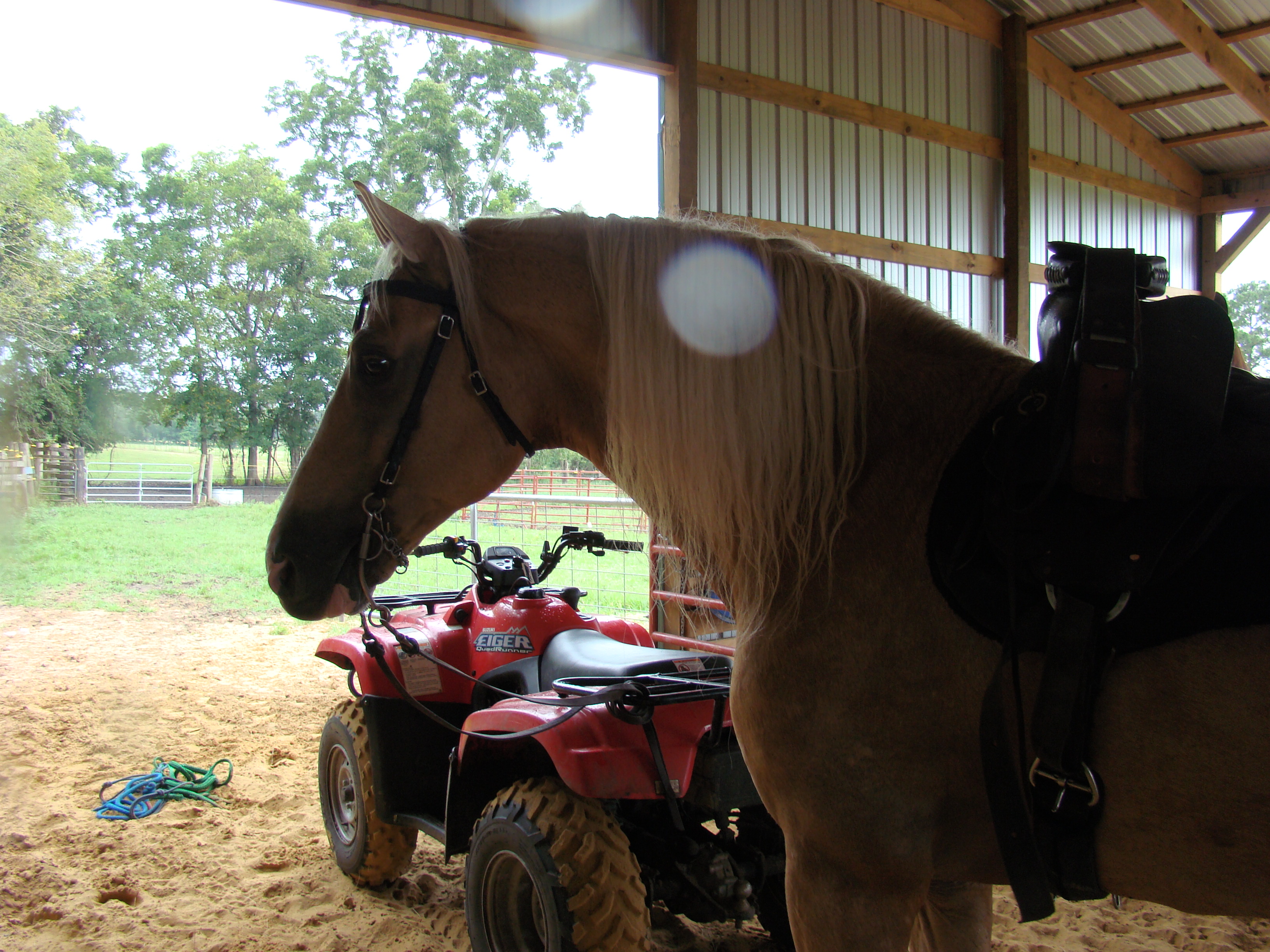 Roy Rogers tied to the 4-wheeler while I saddle him on 9/13/07. Sheer class!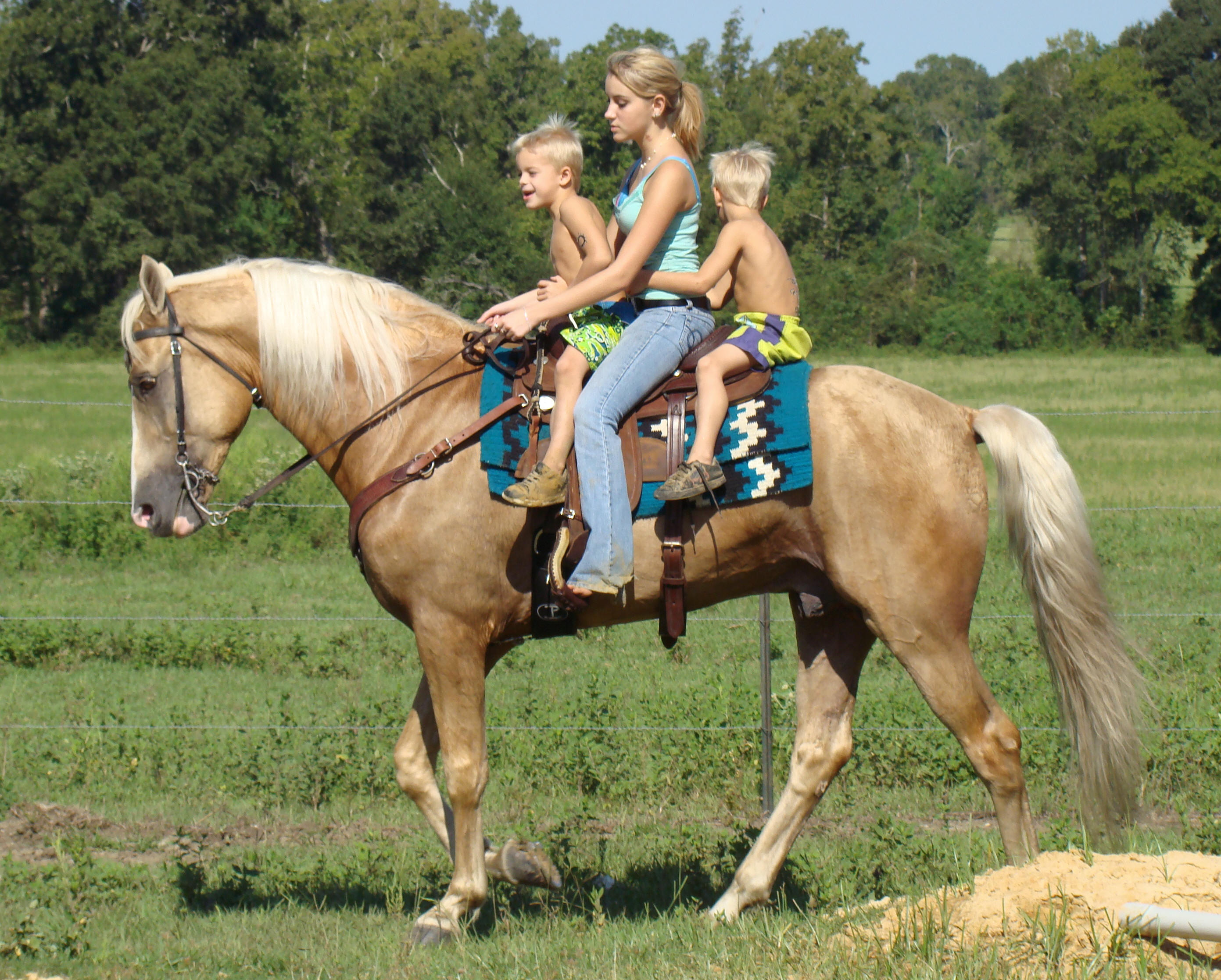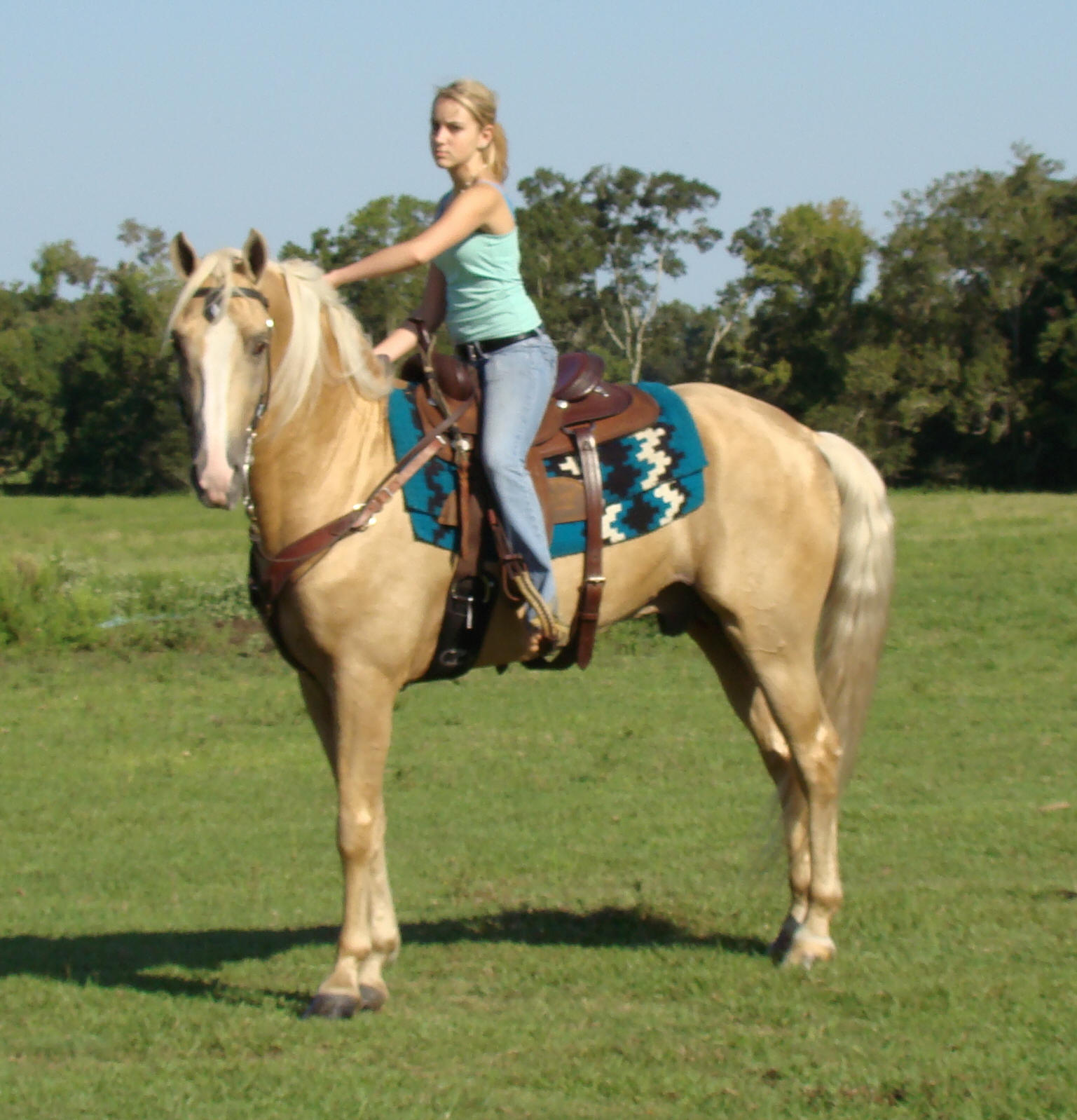 Taylor takes Bailey and Brenden for a ride on 9/16/07.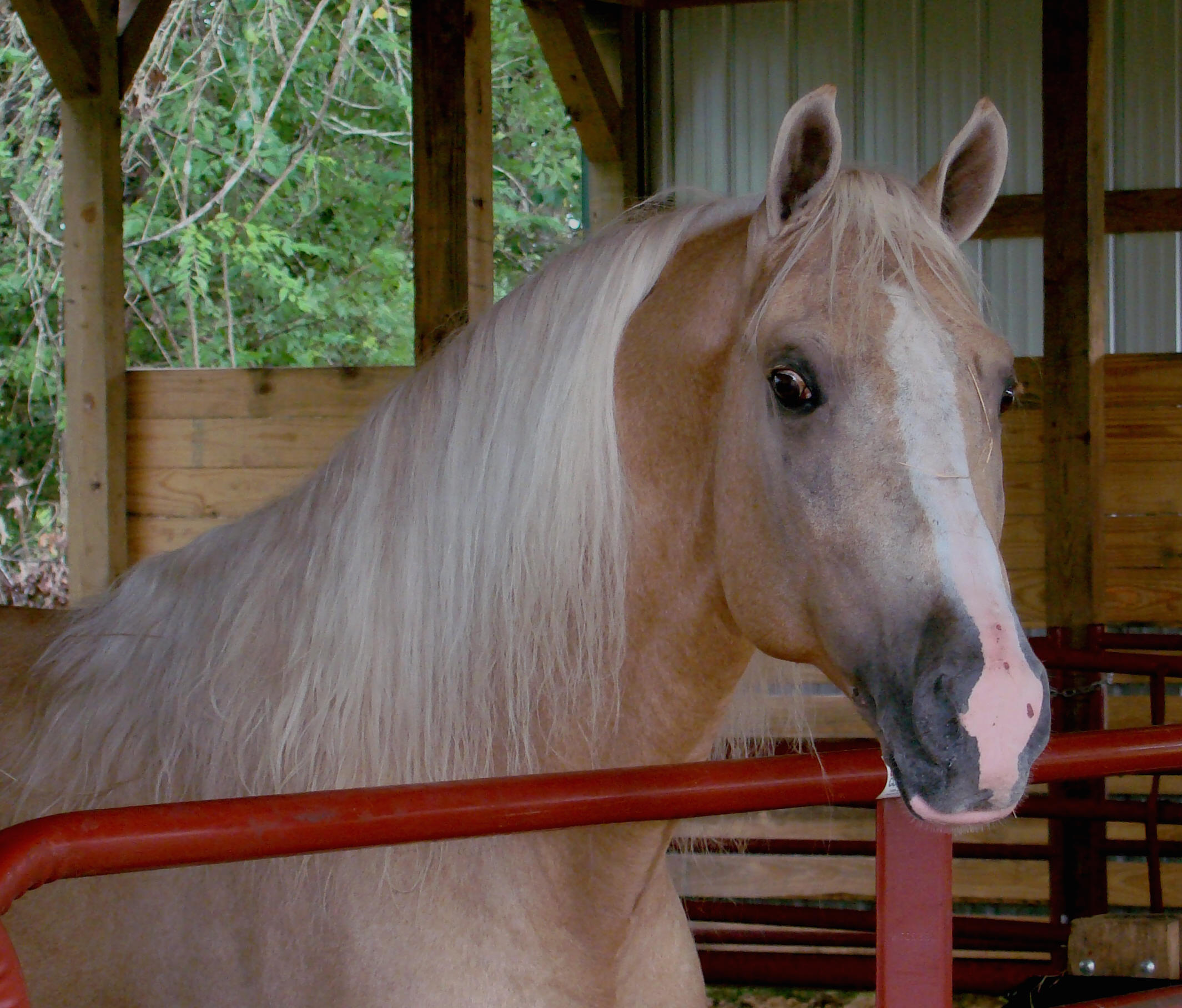 "Roy Rogers" -- Yessam, that's his registered name, and he is so beautiful with so much presence that he belongs in the movies! He is a golden palomino with long white mane/tail, big blaze, dark eyes, dark muzzle, beautiful conformation, gentle disposition and personality, and a commanding presence about him. This 8-yr-old gelding is 16H tall and gentle for anyone to ride. He performs a great smooth rack, slow or fast, and a nice slow canter. He has been trail ridden in the mountains in Tennessee and is easy going, easy to handle. Crosses streams, logs, goes uphill, downhill, backs, neck reins, slow lopes like a dream, gets along with other horses, loads easily, GENTLE, QUIET AND EXTREMELY EASY TO HANDLE!!
This stunning beauty has great bloodlines -- his sire is Triple Threat/Sun's Delight D, and his dam is Pride of Midnight and Chief Go Boy.
Not for sale at this time -- we're going to use him as an ambassador for the breed and to give lessons to teach timid riders how to ride.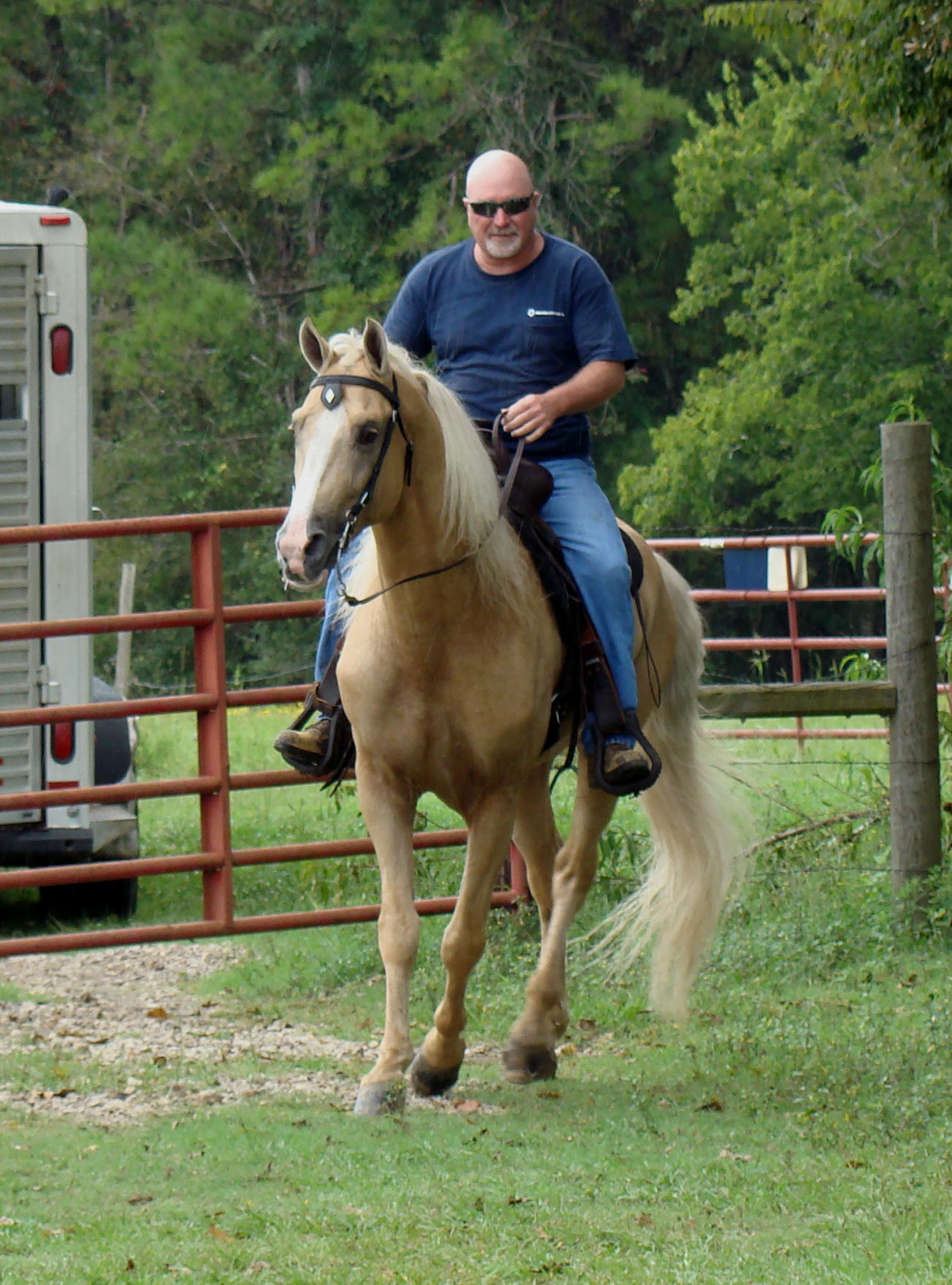 Lennie riding Roy Rogers on 9/12/07.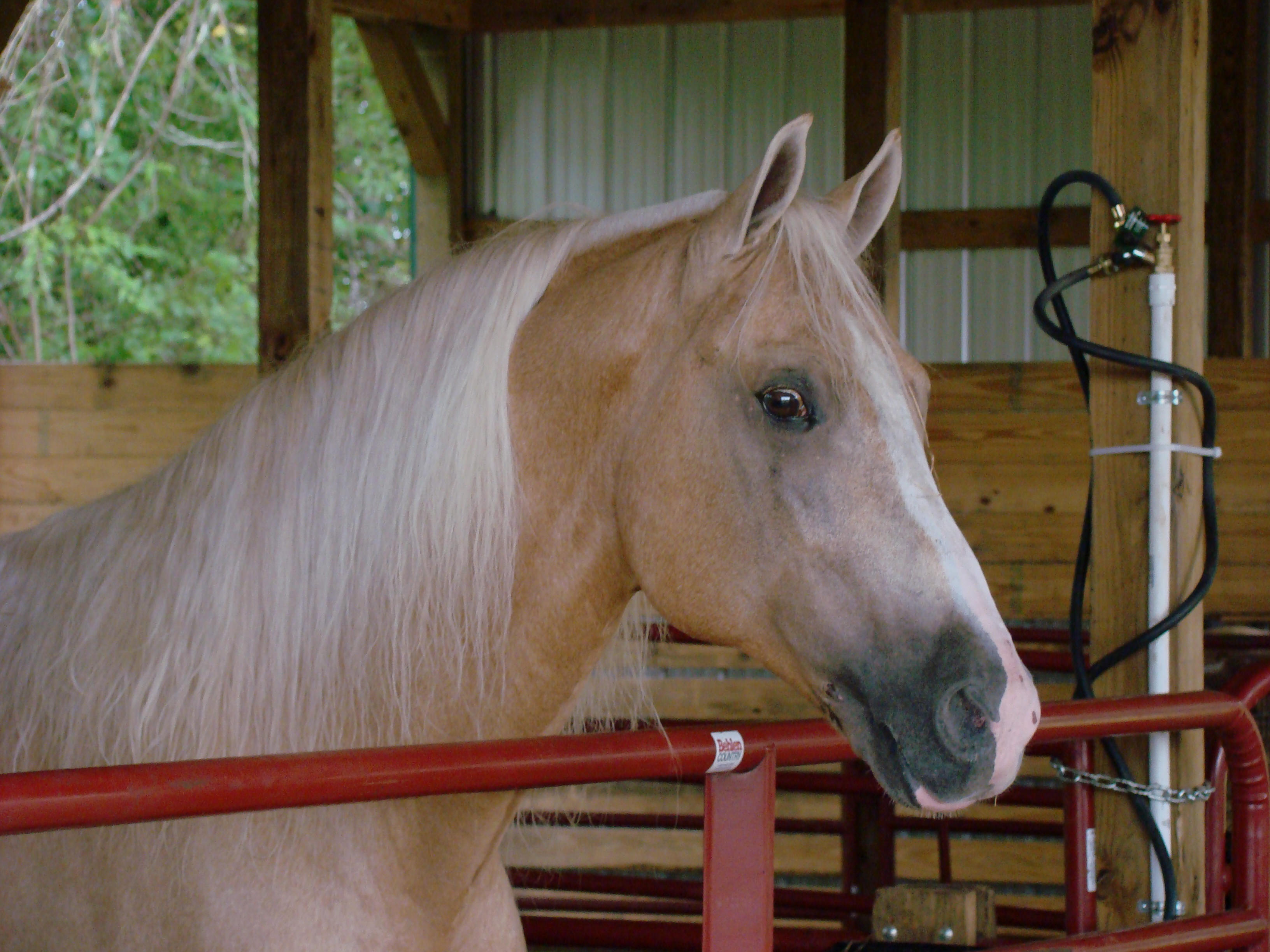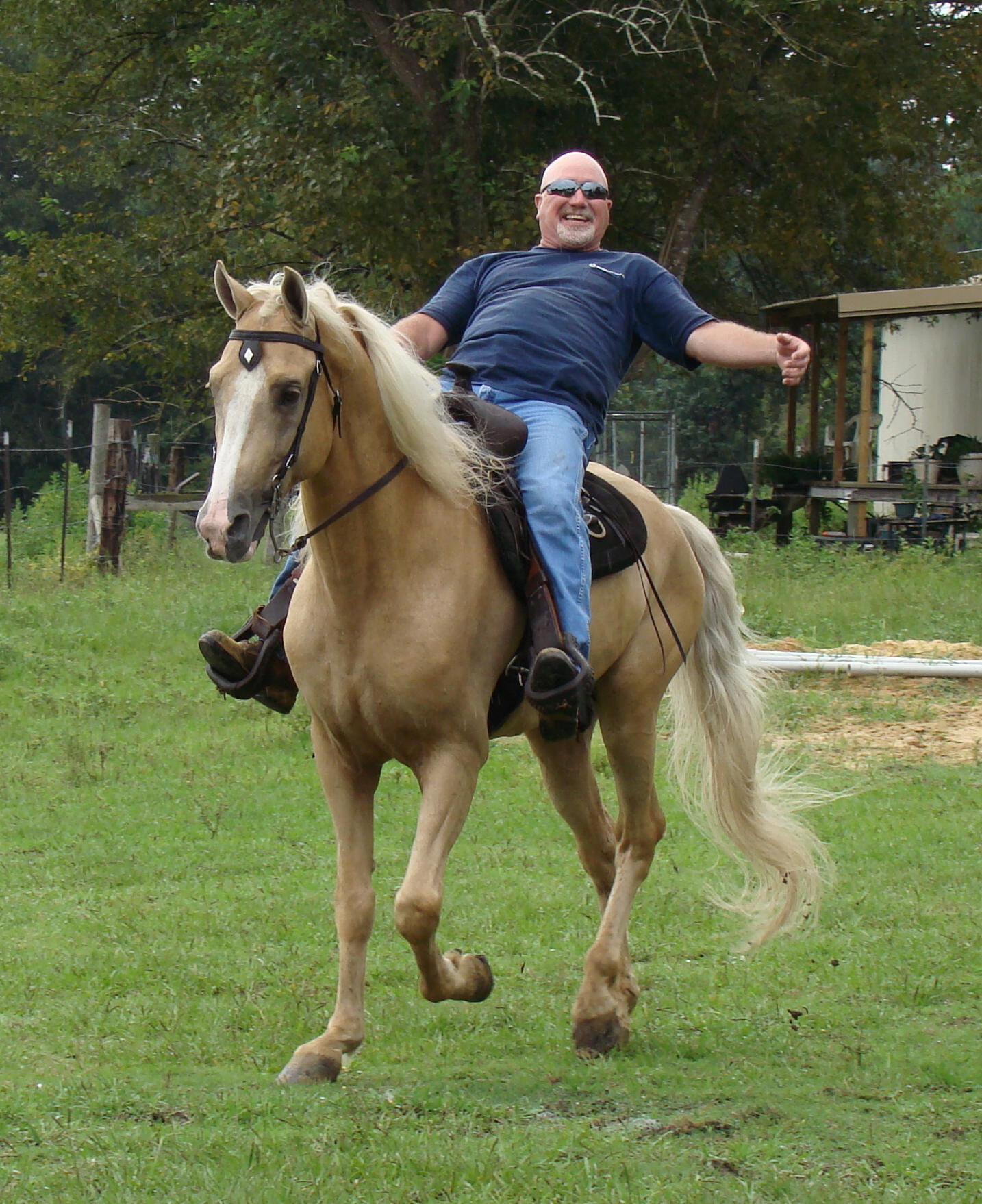 Someone is having WAY too much fun!!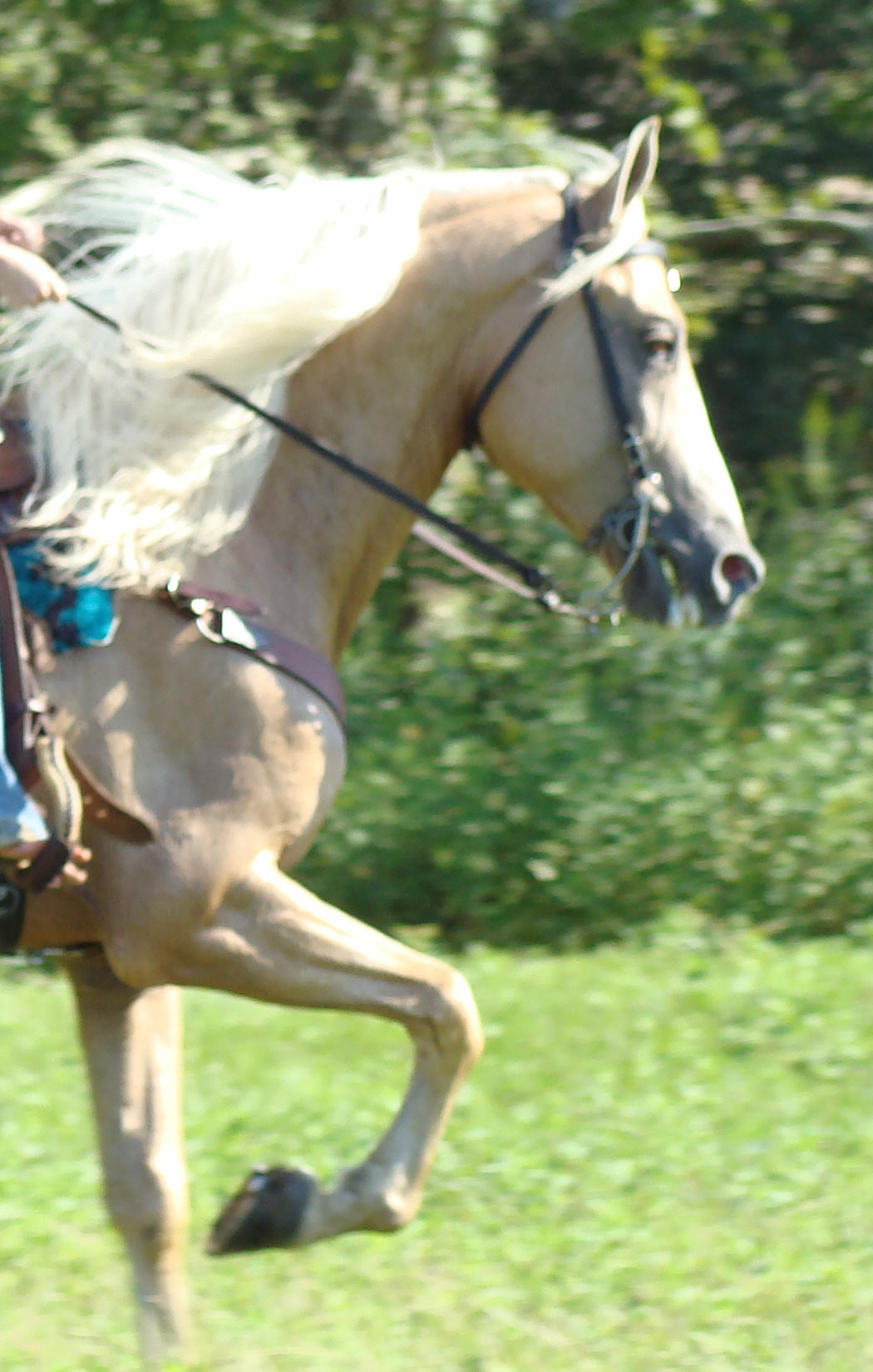 Email me!