CLOUD 9 WALKERS
"Sawyer"
Jet Black Tennessee Walking Horse Stud Colt with Four Long White Stockings
Possibly homozygous for tobiano gene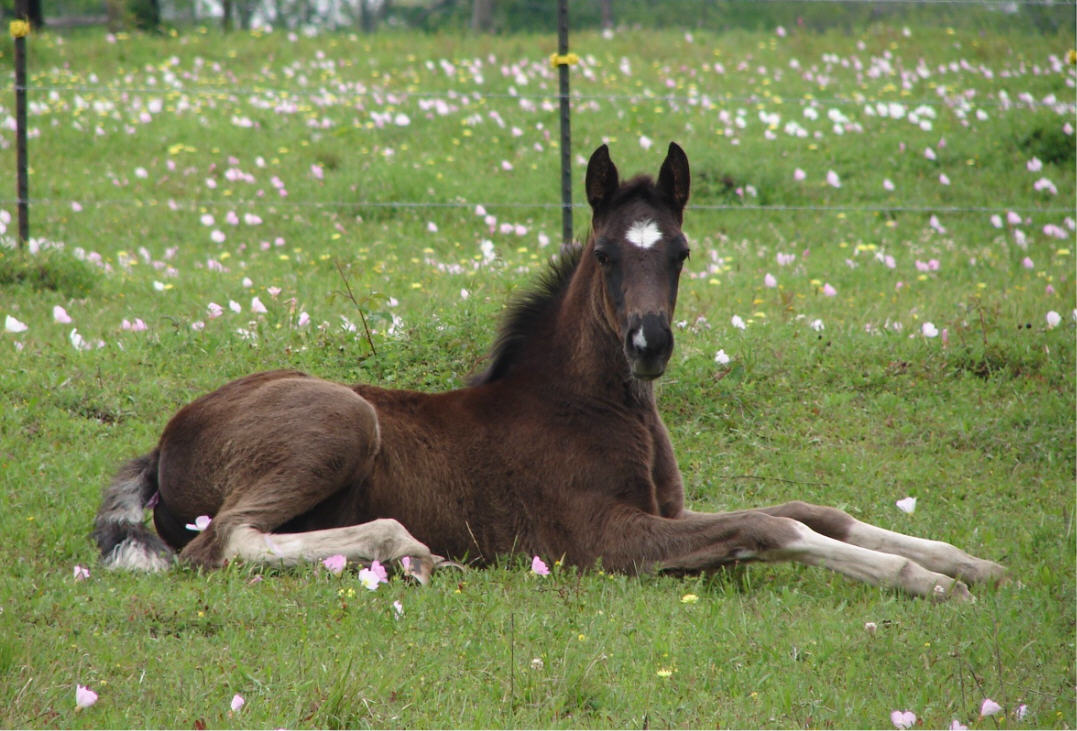 Getting up from a nap in a field of buttercups on 4/18/07.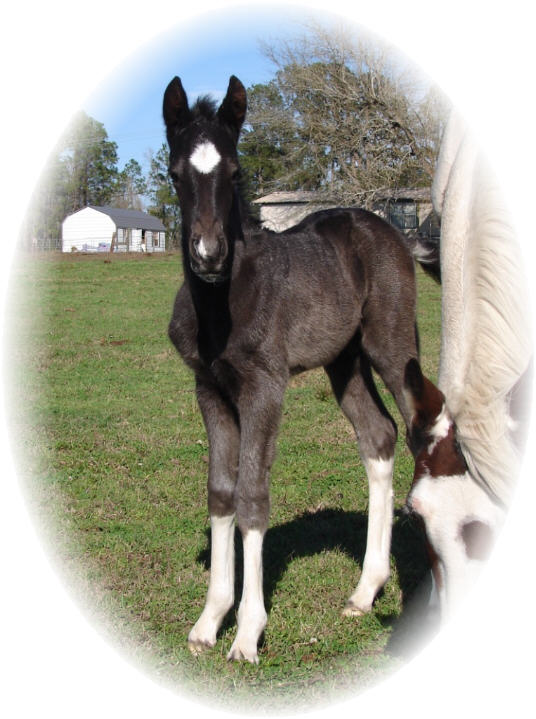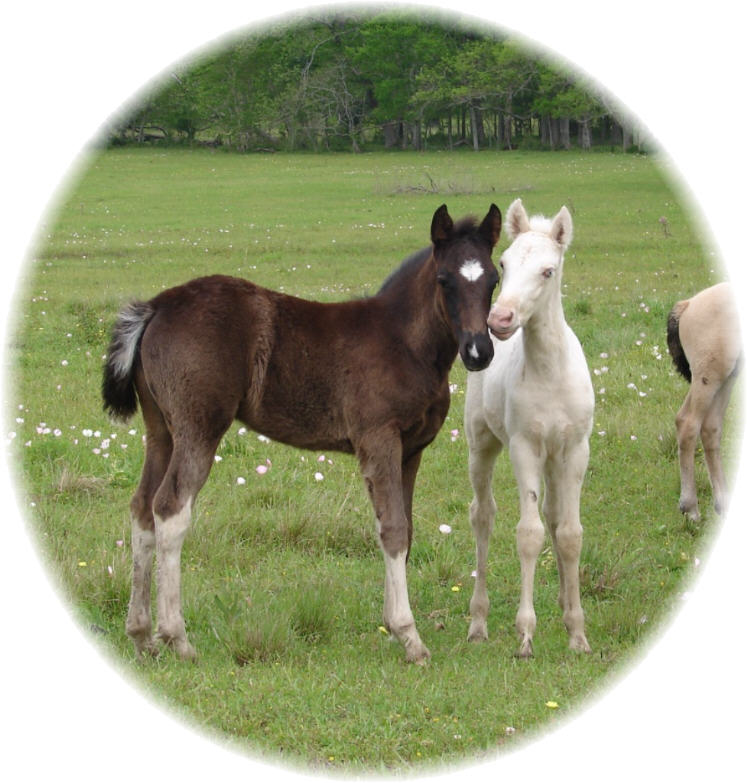 LEFT: Jet black at 3 days of age; RIGHT: A bit sunbleached at two months of age (taken 4/18/07) -- Sawyer and Huckleberry.
"Sawyer" -- Born 2/26/07 -- Beautiful jet black Tennessee Walking Horse stud colt with four long white stockings, big white star between his eyes, and a white strip in his tail. It is possible that he could be homozygous for the tobiano gene, but whether his destiny is a stallion or a pleasure gelding, he is one sweet guy. He is very, very calm and gentle, and will be tall. I have his full brother, 3 years old now, that I am starting under saddle, and he is already over 15.2H with another year or two to grow. Sawyer's dam is a bay tobiano mare and his sire is the champagne Go Boy's Champagne Pride, pictured above. His full brother's gaits are smooth and fluid, like a dream, and he has a natural, easy canter. Come see the whole family! $2000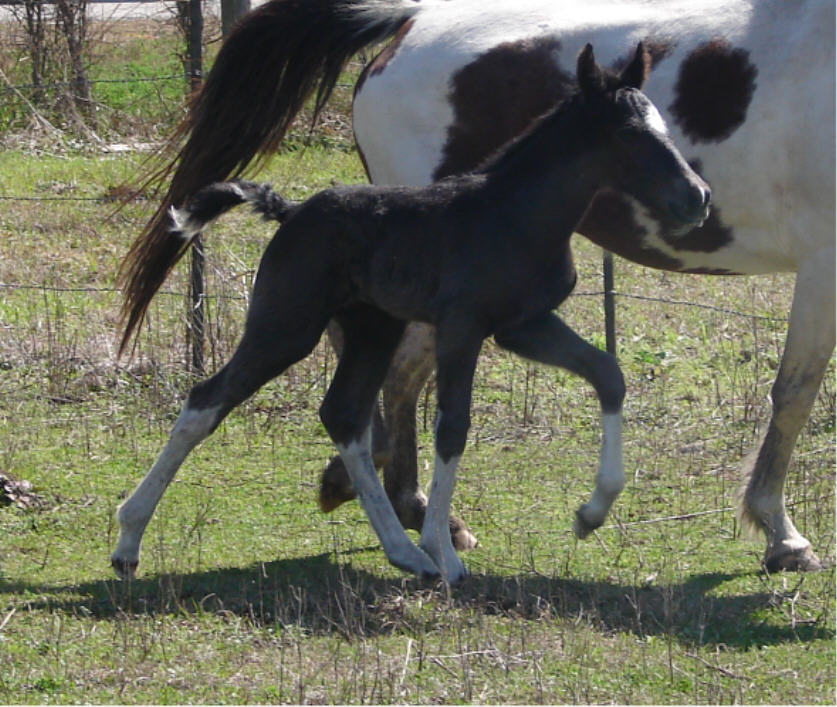 Ooh, I'm flashy!! Yep, I'm gaiting naturally from birth!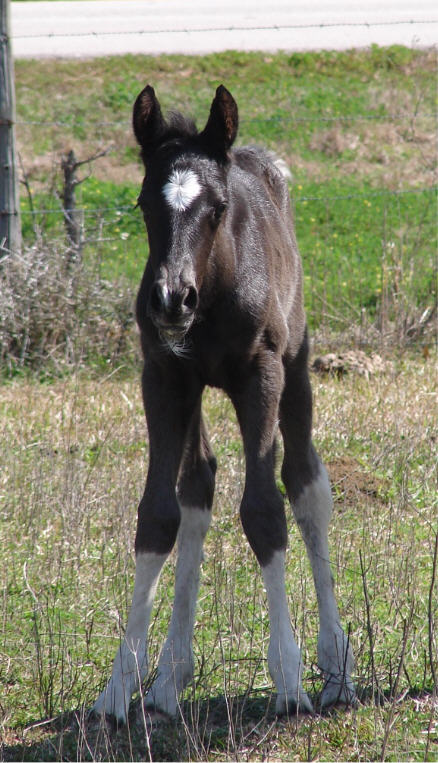 Look at my cute little whiskers -- this picture was taken before I was halter broke, and I am contemplating running away from the 4-wheeler, but not sure which direction to head!


Email me!