CLOUD 9 WALKERS
"Sir Charles"
Gentle 15.2H 6-yr-old Classy Palomino Tennessee Walking Horse Gelding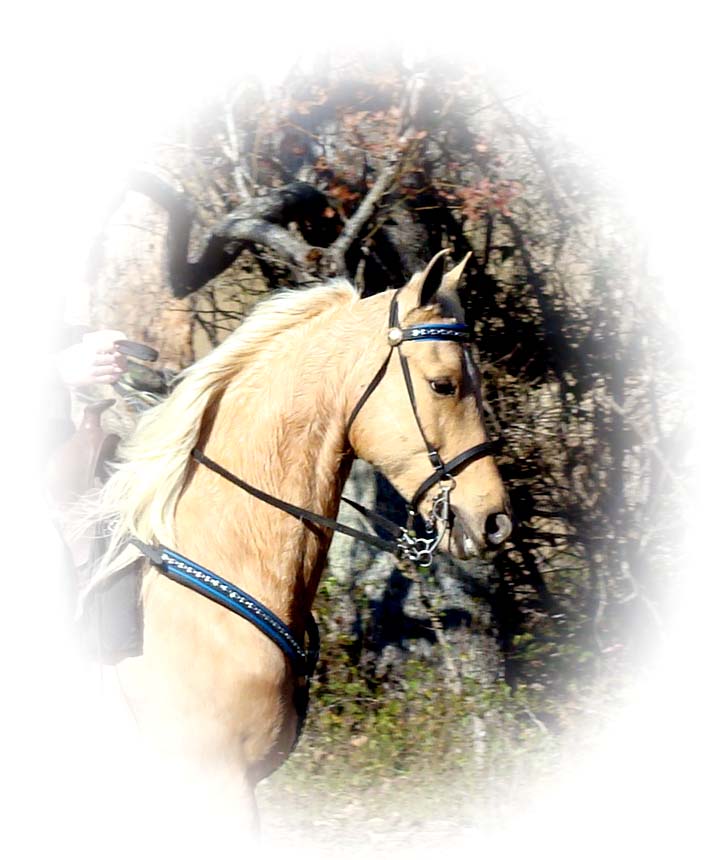 Click on embedded arrow ABOVE to see Sir Charles learning cattle, crossing a bridge and performing his fairy-tale beautiful canter.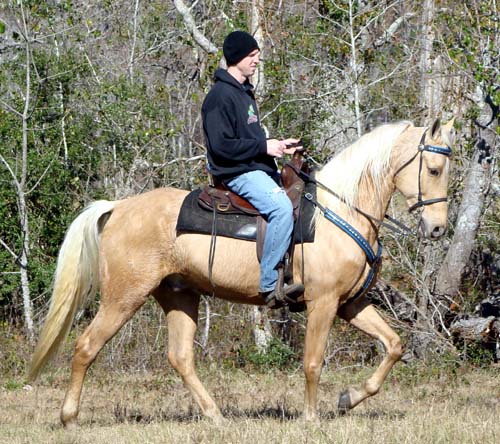 "Sir Charles" -- Extremely classy, all natural beauty . . . 15.2H of gold with white mane and tail, dished face like an Arabian, naturally beautiful arched neck, travels with ears forward . . . just a picture of aristocratic class! He's a 6-yr-old palomino Tennessee Walking Horse with Big Yellow Chief, The Last Gold Chance, Prides Generator and Pride's Choice Cut in his background.
His gait is flowing and smooth, and his canter is right out of a fairy tale. He rises and falls into it slowly and fluidly with mane flying and tail streaming behind. Sir Charles has been trail ridden, responds nicely to leg pressure, learning to neck rein, side pass, pivot, forehand turn.
$5500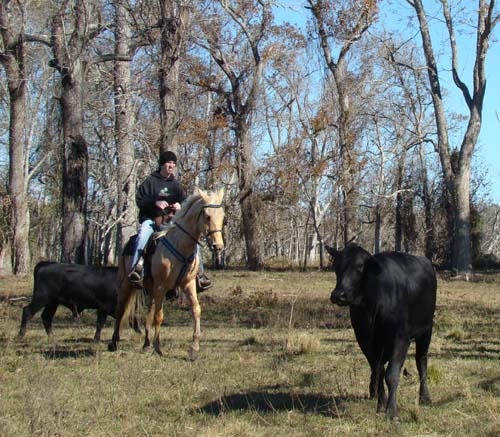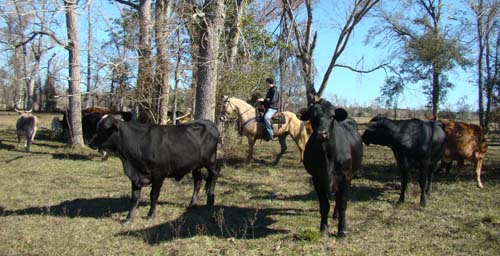 Learning to push cattle on 12/21/09.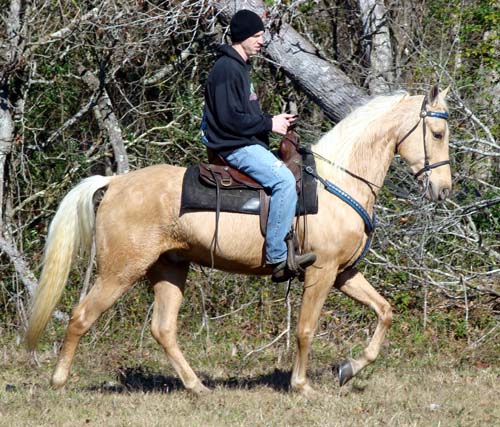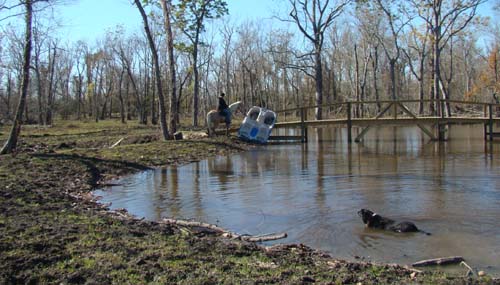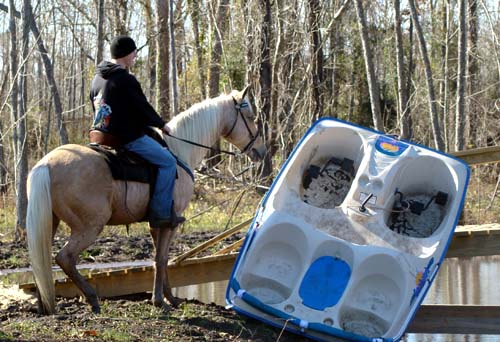 The paddle boat is usually a big, scary object the first time a horse sees it.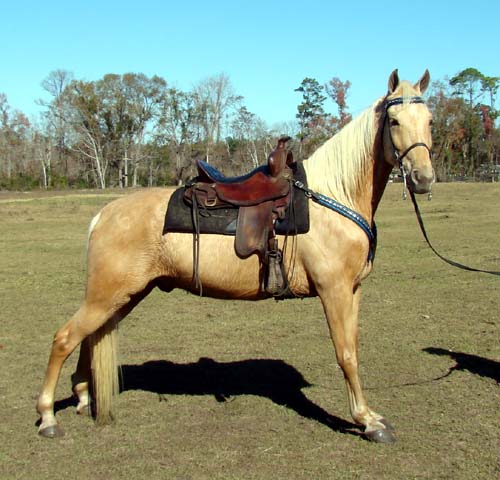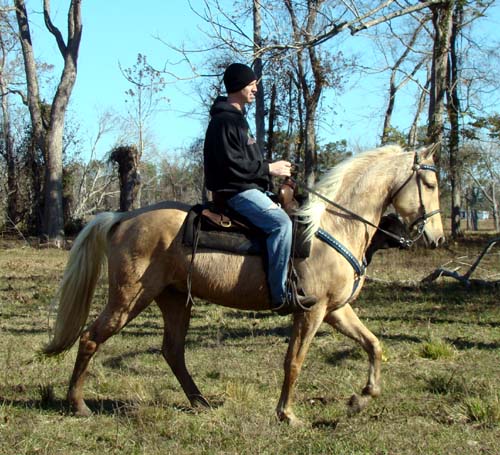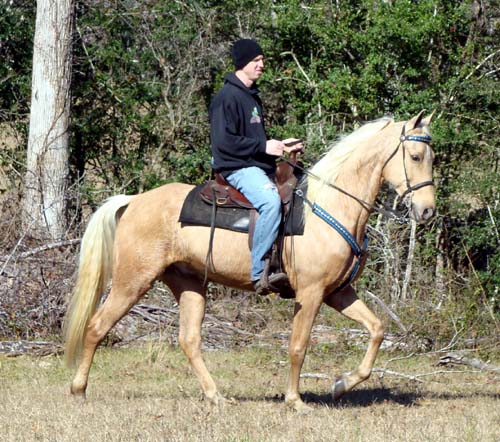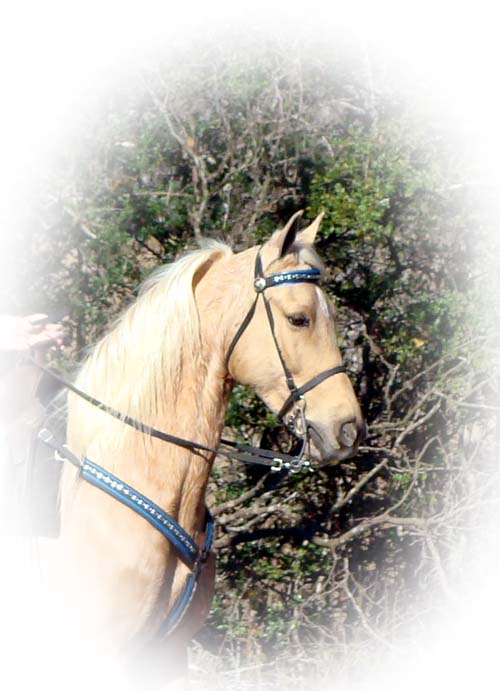 Cloud 9 Walkers
P. O. Box 878
Hardin, Texas 77561-0878
(55 minutes east of Houston)
281-726-4545
(Entire contents of this website copyrighted by Cloud 9 Walkers)

Email me!