CLOUD 9 WALKERS
"Smoking Gun"
Classy, Beautiful, Exceptional Dappled Buckskin Gelding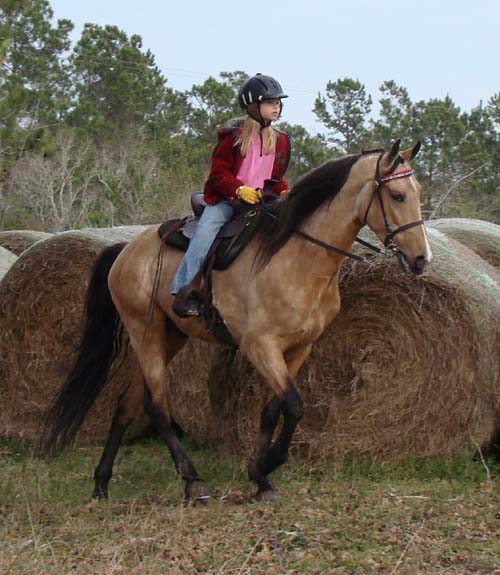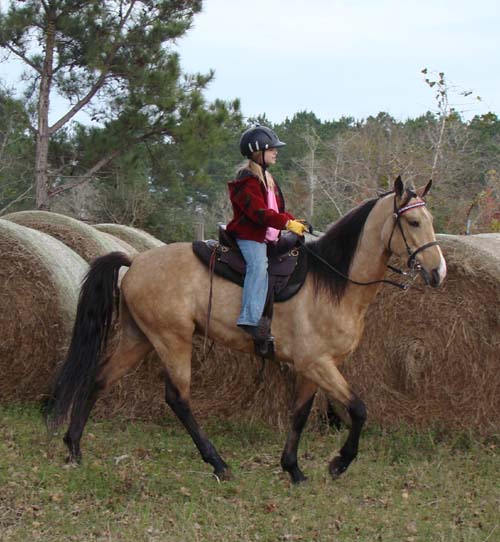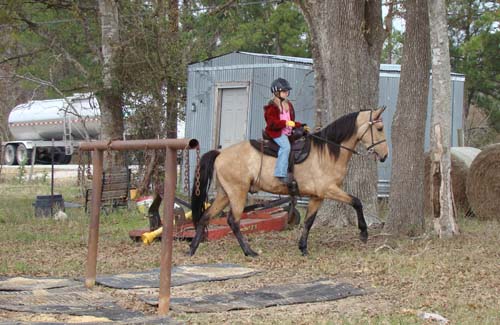 Allie rides Smoking Gun on 12/29/07 -- Notice the 18-wheeler on the highway behind them, blowing by at 65mph!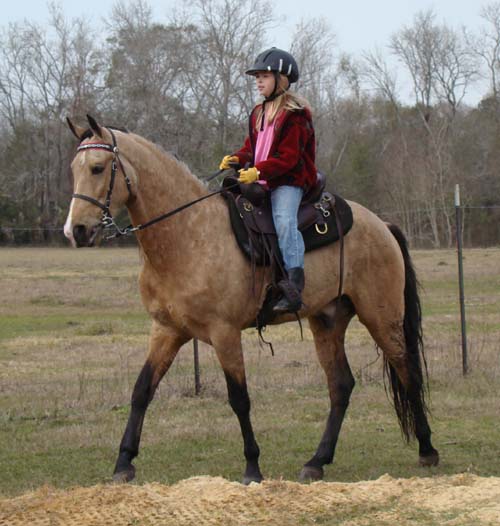 Click on arrow ABOVE to see 9-yr-old Allie riding Smoking Gun by the busy highway on 12/29/07.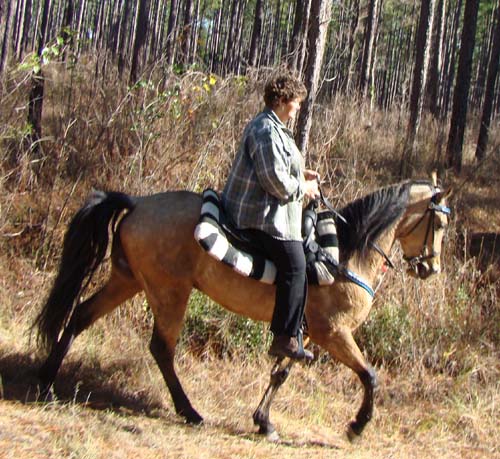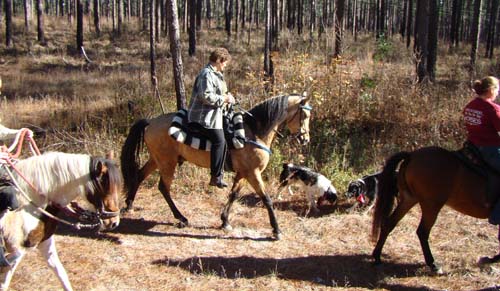 Althea rides Smoking Gun on 1/12/08 in the Angelina Forest during our 11-day camping trip!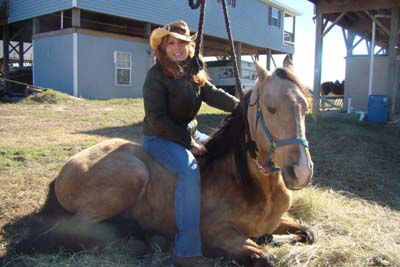 Smoking Gun lies down after breakfast on the picket line at the beach in Louisiana to soak up the warm sunshine on New Year's Day, 2008. He barely wakes up when I sit on him.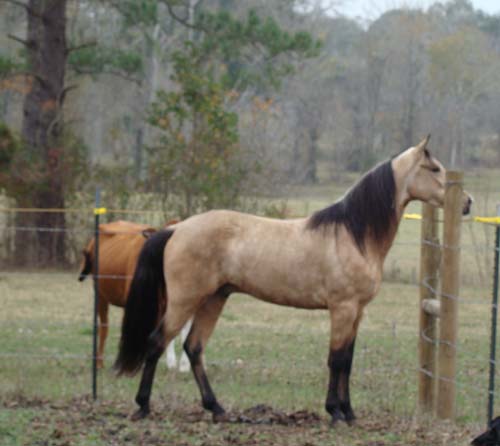 Beautiful, beautiful!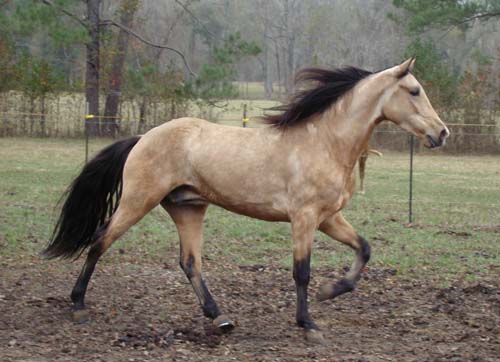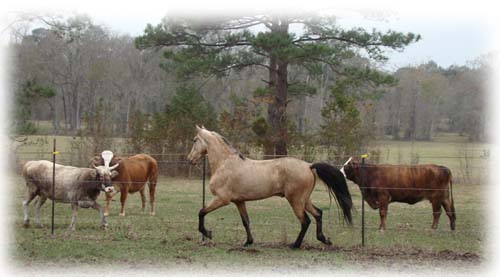 At liberty in the pasture on 12/14/07. (Hoo-wee -- look at the front end on that buckskin cow with the horns! haha!)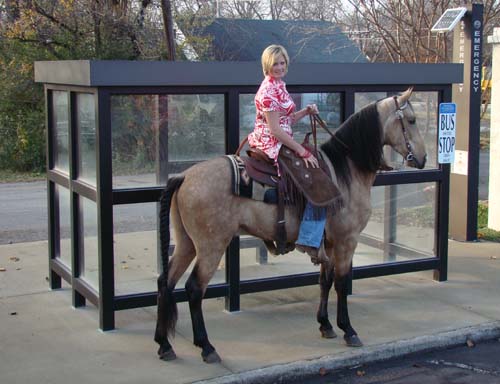 Amber and Smoke, waiting for the bus in Murfreesboro, TN on 12/9/07.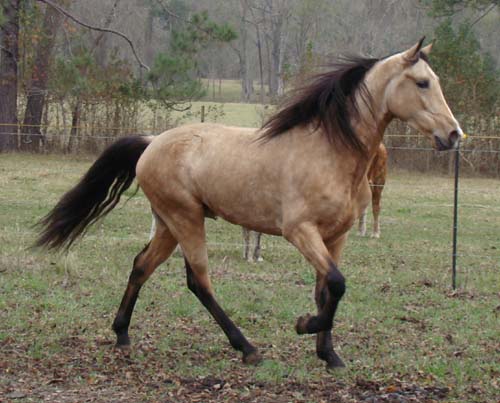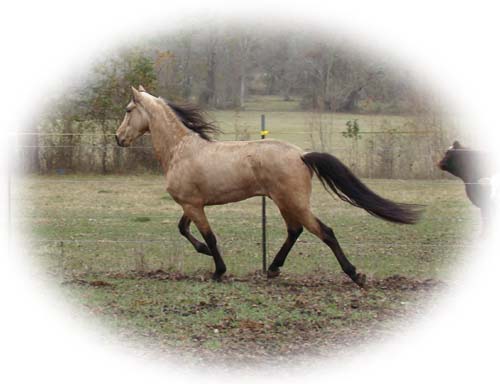 He gaits naturally, and canters easily.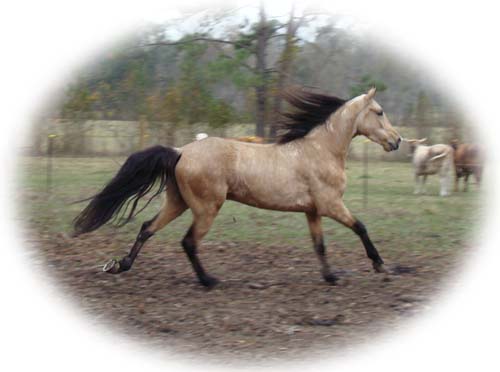 Is this beauty, or what?
"Smoking Gun" -- Beautiful dappled buckskin 15H gelding with Prides Generator, Ebony Masterpiece, Go Boy's Shadow bloodlines. This is a really good, fun horse! He is gorgeous with a very refined, pretty head and his gait is like slipping along on glass it's so smooth, with a nice, easy canter. He's all natural, wearing lite (keg) shoes and there are no trick to angles or weight to make him smooth. He has a really cute personality, a beautiful conformation, and a head full of sense.
I rode Smoking Gun in the Shelbyville, TN Christmas parade on the night of 12/8/07 around crowds, ambulances, firetrucks, bands, floats with rappers, and at the end of the parade, I rode him INSIDE the Pop A Top Bar on the main street (Hwy 41), right past the patrons sitting on bar stools drinking their beers! Then, my buddy Amber rode him the next day in the Murfreesboro parade, where a camel became very infatuated with this cute Tennessee Walker! (And yes, I have pictures, to be posted soon!) Stay tuned for more info and video.
Beautiful horse, smooth horse, fun horse. Lifetime horse.
$6500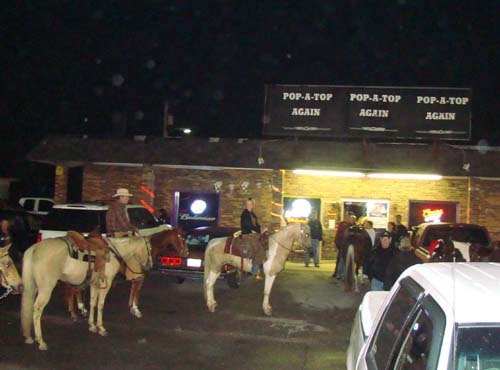 Smoke is not in these pictures, because I was riding him, and I was taking all the pictures, but you can see his ears, below RIGHT, as I rode him through the bar and out the very narrow back door, which, by the way, removed my right knee cap! OUCH!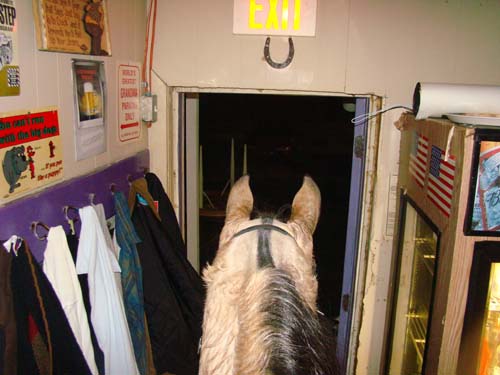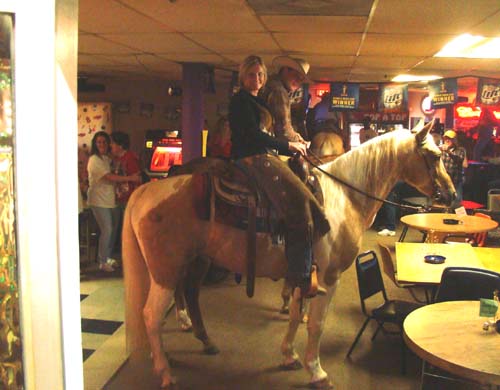 Inside the Pop A Top Bar in Shelbyville, TN on 12/8/07.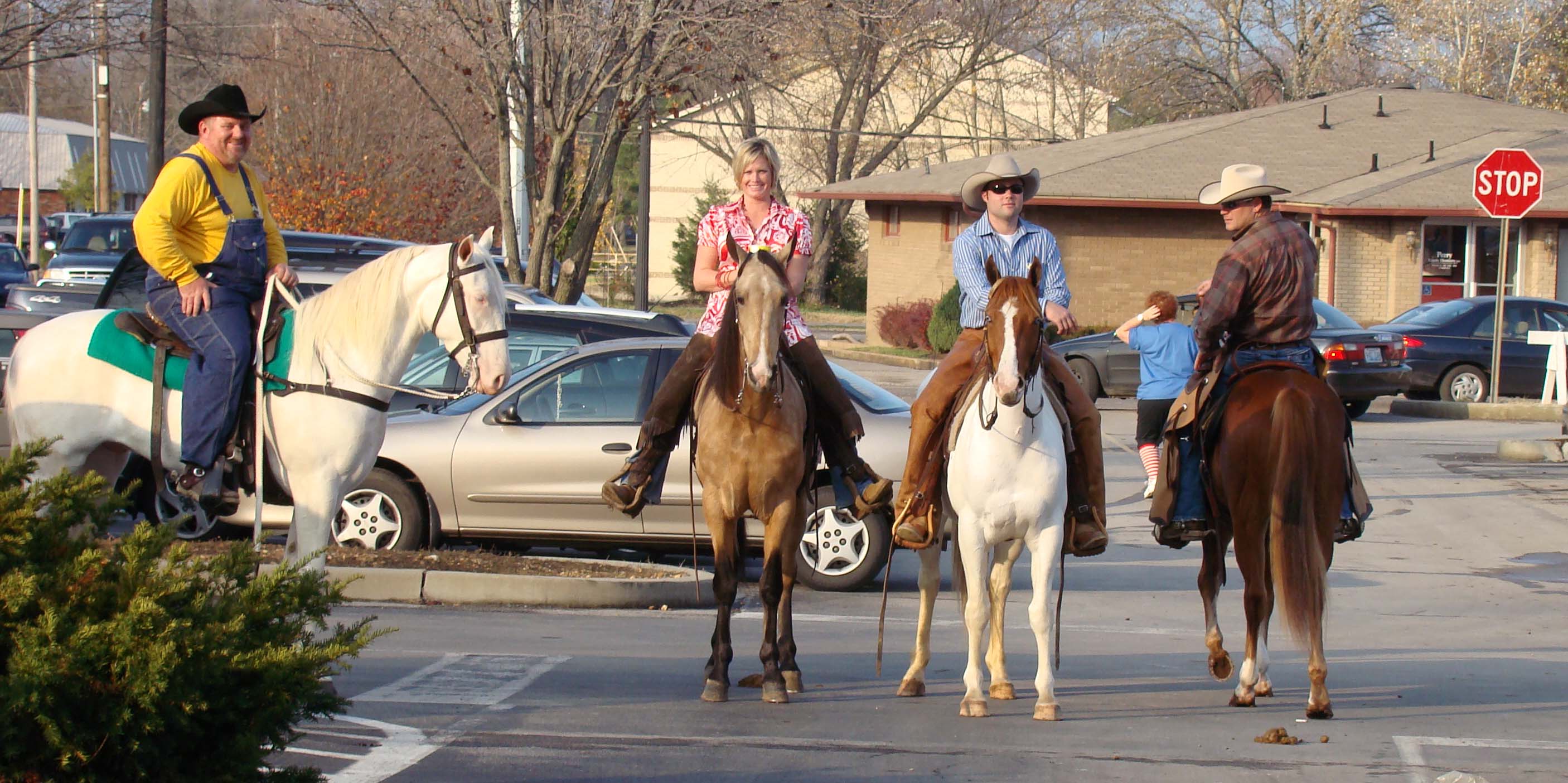 Waiting and waiting for our turn to join the parade in Murfreesboro, TN on 12/9/07.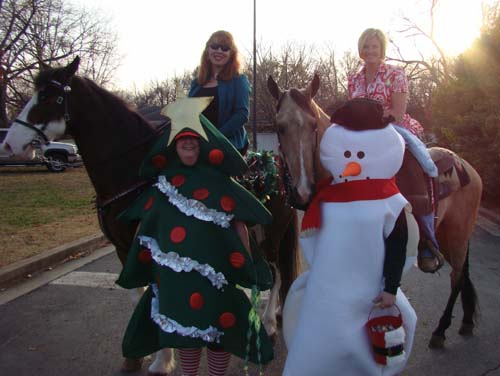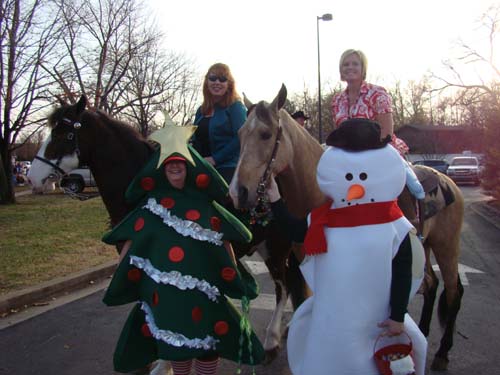 He keeps trying to check out the 'carrot' nose on the snowman, and she finally has to hold his bridle for the photo session!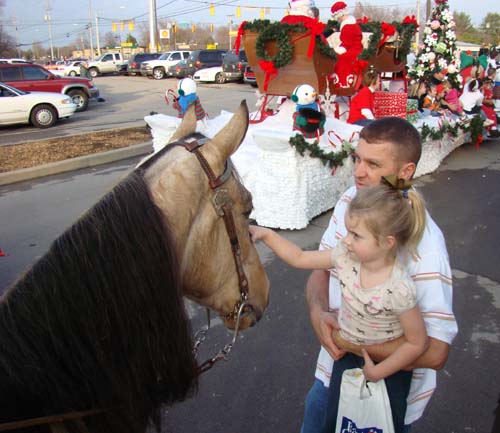 Smoke lets a young 'fan' pet him.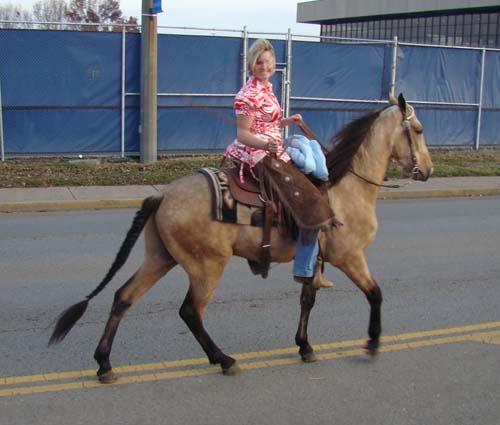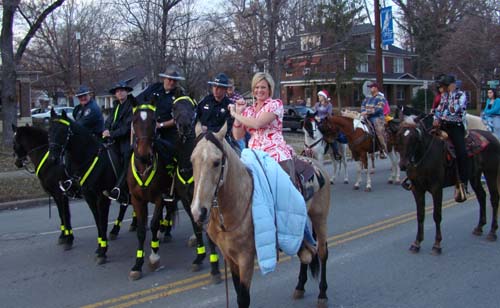 Amber braided Smoke's tail for the parade, and in picture at RIGHT, she surrenders to the Mounted Patrol!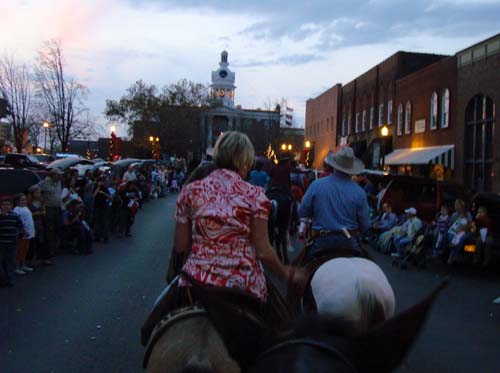 Riding through downtown Murfreesboro.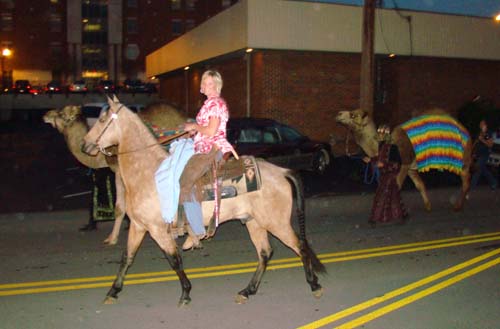 Catching up and passing up the camels in the parade.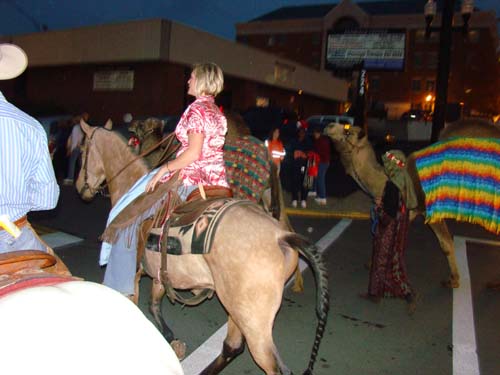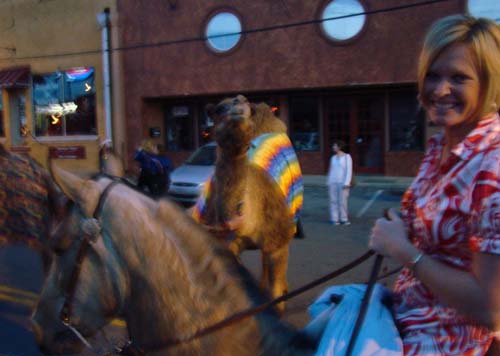 This one wanted to meet Smoking Gun so badly!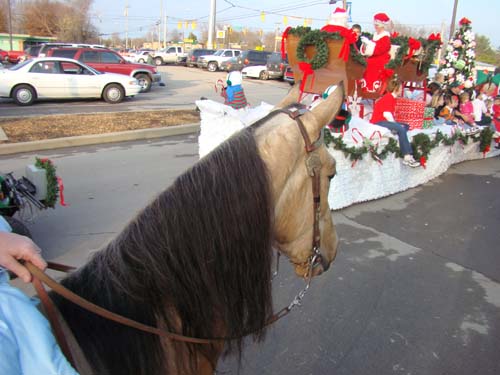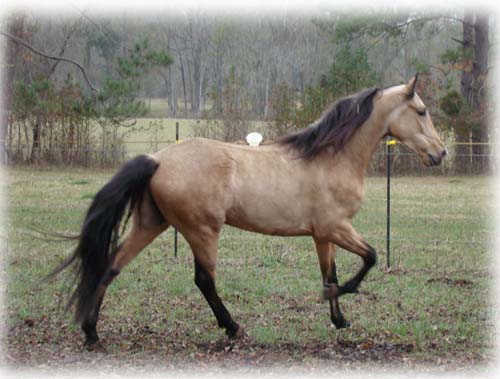 CLOUD 9 WALKERS
P. O. Box 878
Hardin, Texas 77561
936-298-1984

Email me!