CLOUD 9 WALKERS
"Star"
Beautiful Black/White Spotted Saddle Horse Mare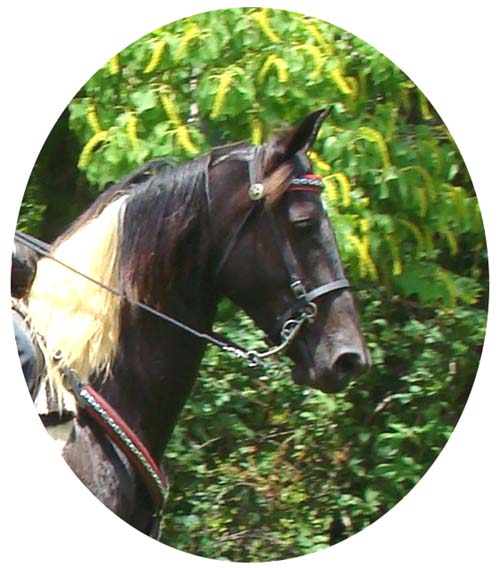 Picture taken 5/21/08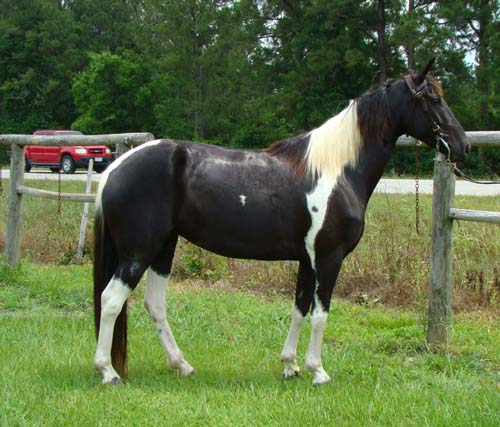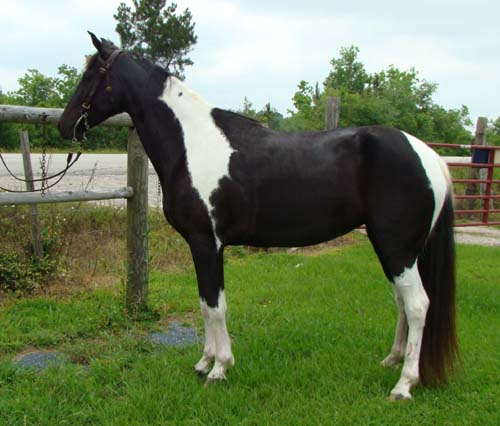 Traffic does not bother Star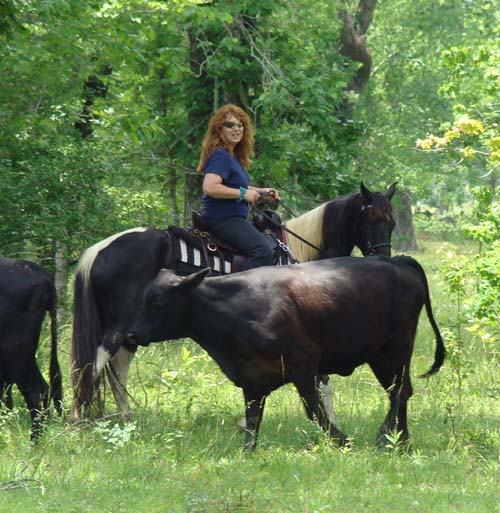 "Star" -- This is really a beautiful, big-boned stout mare, probably gentle enough for anyone to ride but the spirit to please an experienced rider, also. She is 15.2H exactly on the measuring stick with long neck, nice big hindquarters, big healthy hooves which have been put to good use on the dusty trails of Texas as well as the mountain trails in Colorado and Utah. Star is a 7-yr-old mare (born 4/28/01) and has been hauled a lot, camped and trail ridden but she has the class and quality to be shown, also. She is registered SSHBEA only and has top Tennessee Walking Horse bloodlines, tracing back to Ebony Masterpiece, The Super Stock and Paint The Town. Star is wearing lite shoes and picks her front feet up high, naturally when asked to rack. She will walk slow like a Quarter Horse on a loose rein, rack slow and soft, rack fast and as a bonus, has a really nice, sweet canter. She backs, neck reins, moves off leg pressure, and is being taught to sidepass. Loves to be bathed (especially in the summer), stands for the electric clippers, behaves perfectly for the farrier. This is a nice pleasure horse. $3500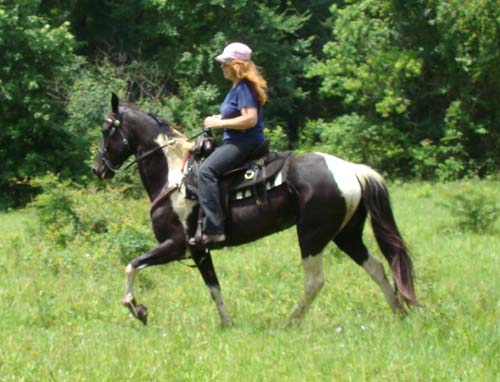 She's wearing lite shoes but picks her feet up naturally, animated.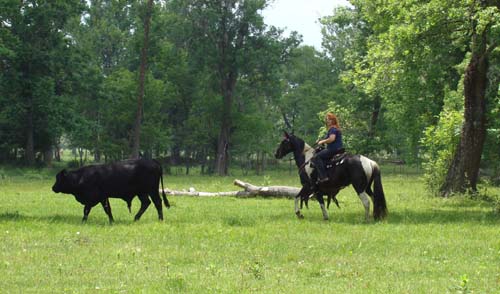 Riding in the pasture with the dogs among the cows on 5/21/08 (click on arrow ABOVE).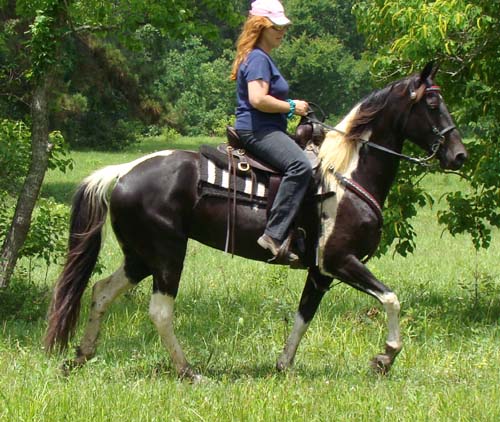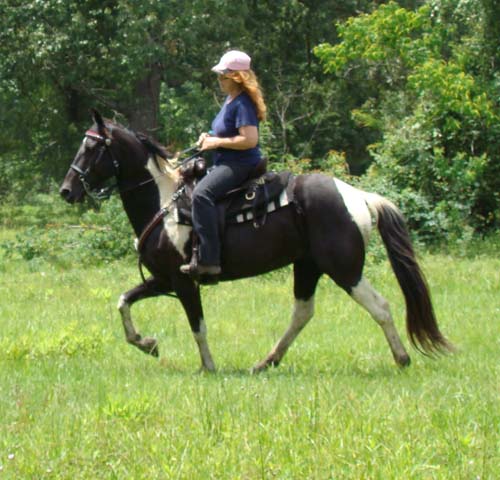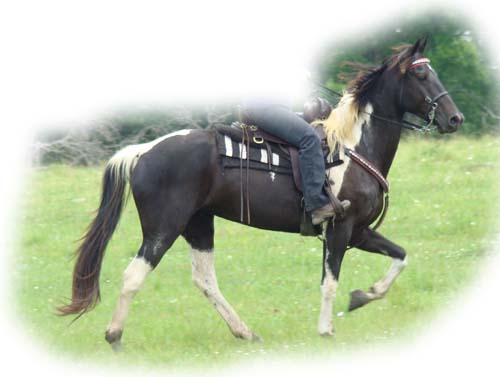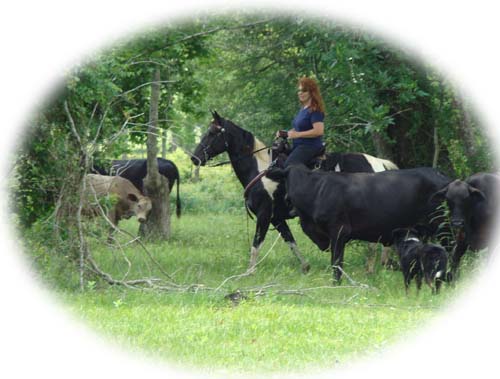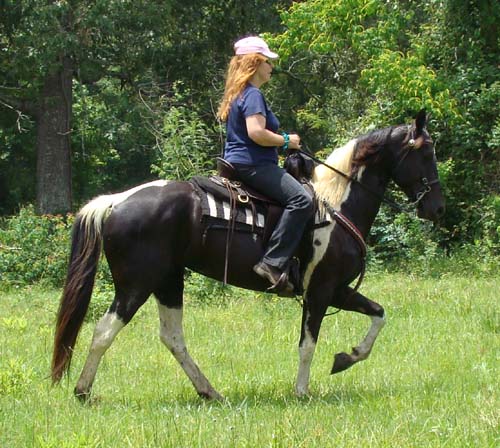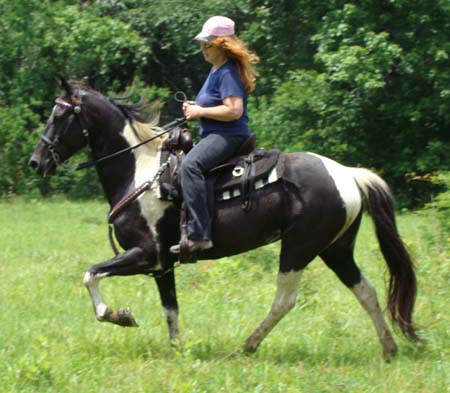 Click on arrow ABOVE to see Star's beautiful flowing animated rack!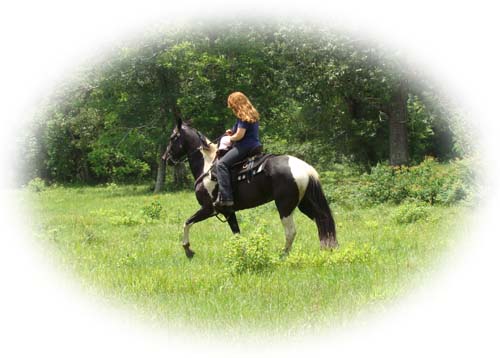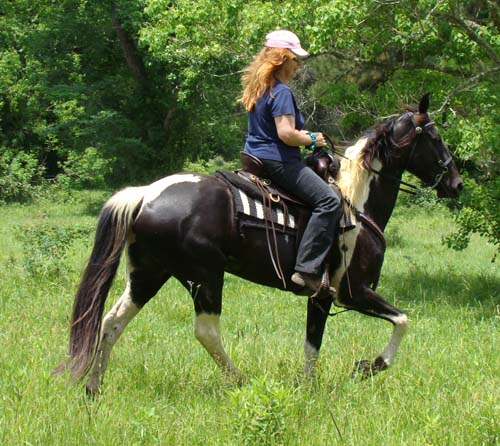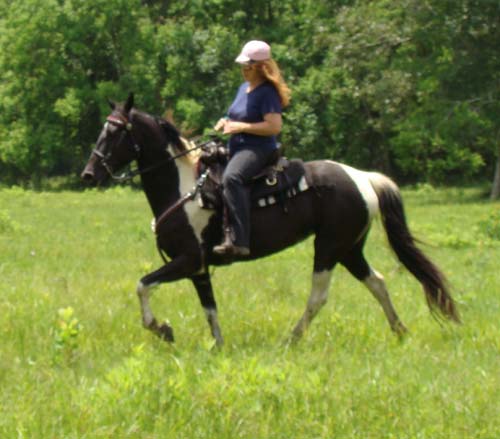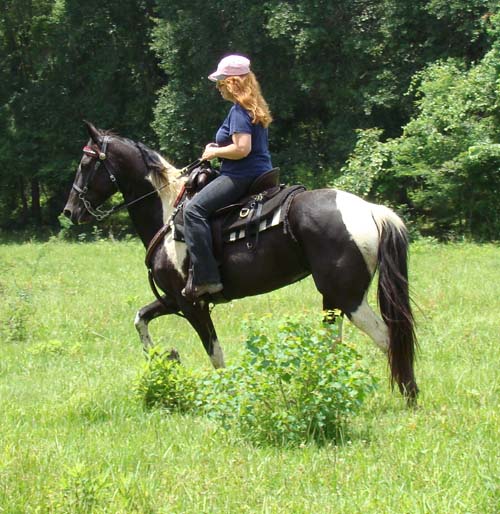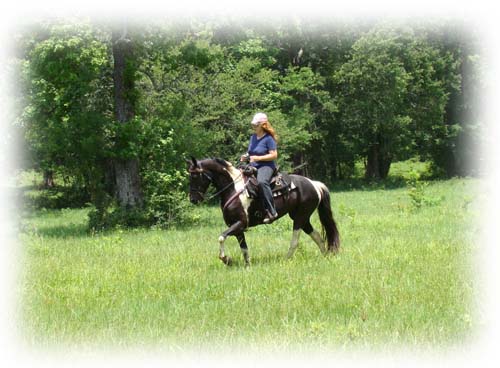 Email me!