CLOUD 9 WALKERS
"Sunbeam"
Beautiful Golden Palomino 14.3H 3-yr-old Tennessee Walking Horse Gelding
(Born 3/27/06)
(We expect him to mature to 15H with stocky body)
Exceptionally Gentle and Mild-Natured, People-Loving Personality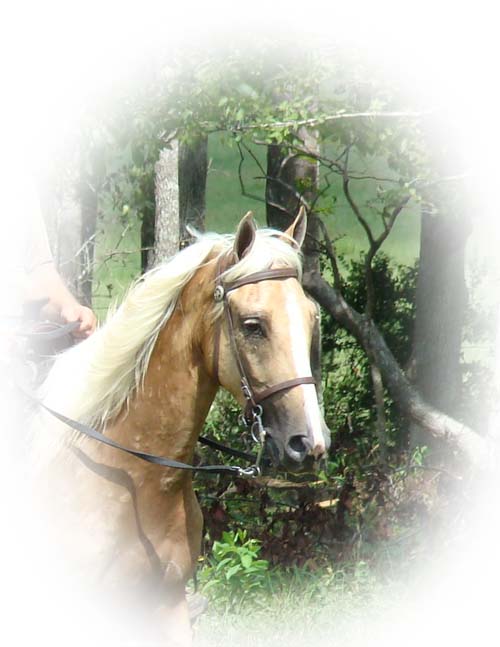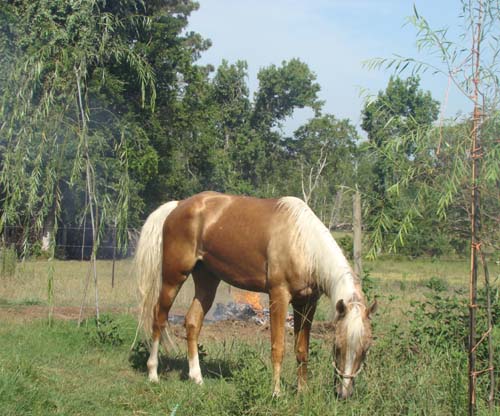 Sunbeam grazing after his bath on 7/18/09, and yes, that's a fire burning behind him.
Click on embedded arrow ABOVE to see Sunbeam in gait on 8/15/09.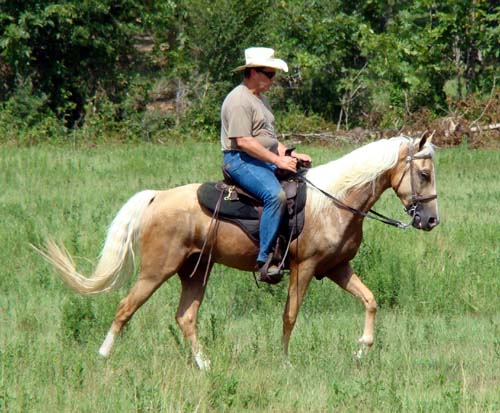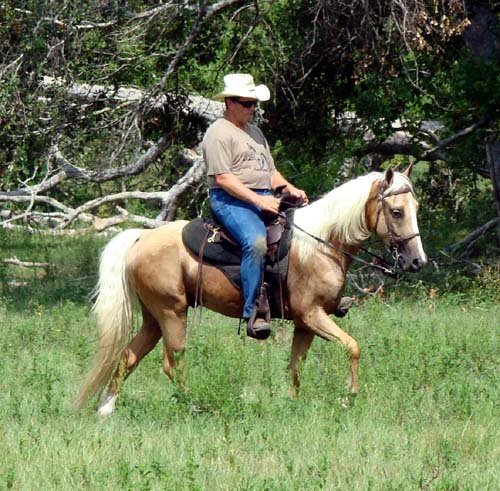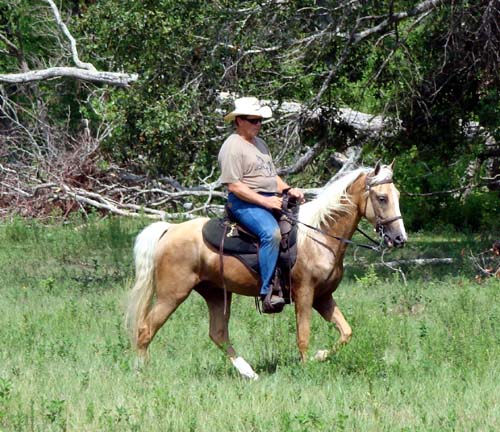 "Sunbeam" -- This is a beautiful, gentle, extremely mellow people-loving Tennessee Walking Horse gelding that would probably make anyone who wants to sit in a saddle feel safe. His mane and tail are incredibly thick, seem to be growing rapidly longer and longer, and I'm thinking that by the time he is 5 years old, his beautiful mane will be past his shoulder. He has a big blazed face, two hind stockings that make him look like he could have been Roy Rogers' Trigger's son. He's dog gentle, easy to catch in a big pasture, hard to get rid of, in fact! This sweetheart gelding was born and raised in Arizona by sincere animal lovers, and in fact, he gave their kids pony rides around the farm as he was growing up. Notice that he, and lots of palominos, are lighter (almost white!) in the winter, and then turn golden in the spring.
Sunbeam will rack and walk, but his easy, rolling, athletic canter is really remarkable -- all natural and so pleasurable to sit. He has already been camping, ridden in the lake, through the pond, beside the highway, with the dogs, through the cows . . . he's young, but he has been hauled around and becoming more and more educated and seasoned as the weeks go by. $4500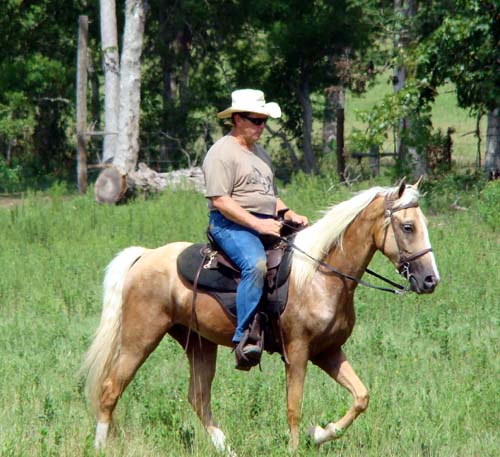 "Teenage" pictures: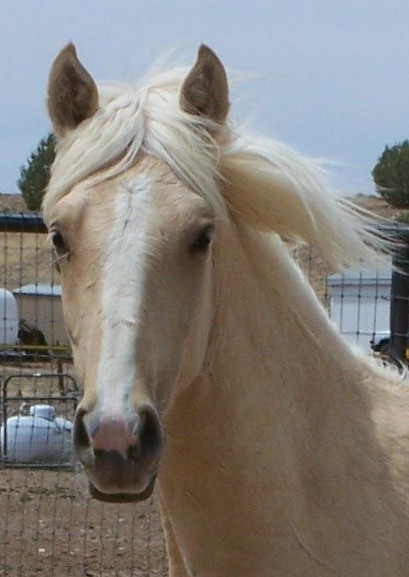 In the movie star world, I rate him, in this picture, at least a Brad Pitt (and for those of us from an earlier generation, maybe a Robert Redford!).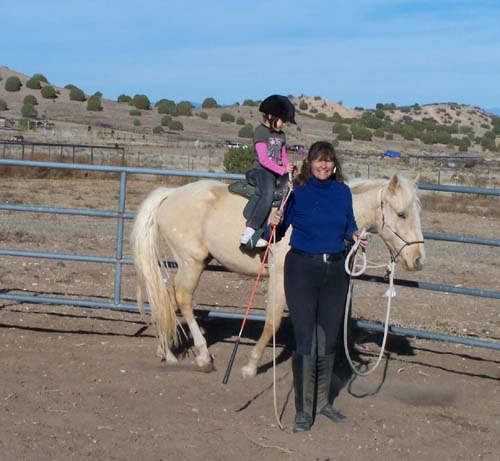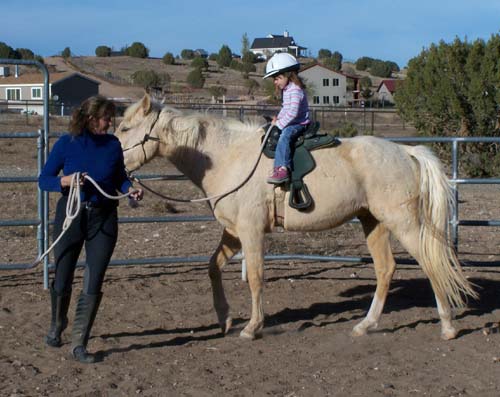 In Arizona with the loving family who raised Sunbeam, giving the kids 'pony' rides. Notice that above, he is just being led, but below, he actually is wearing his first bit and the pretty little lady riding him is busy 'training'. Also notice the sweet expression on Sunbeam's face -- he is really that mellow!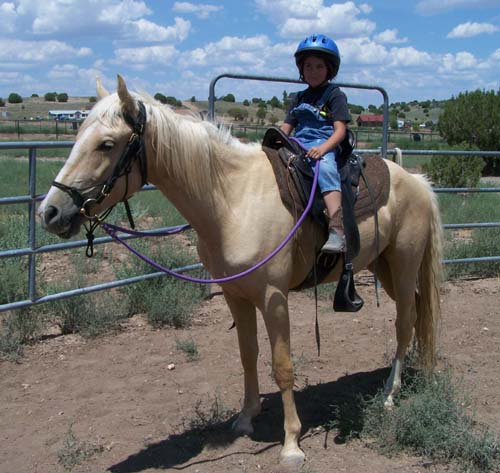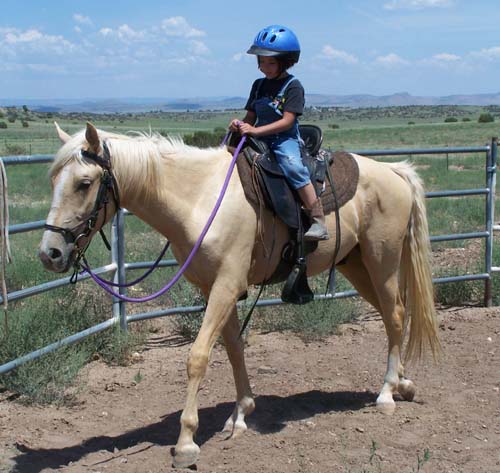 Awwwwww . . . . baby pictures!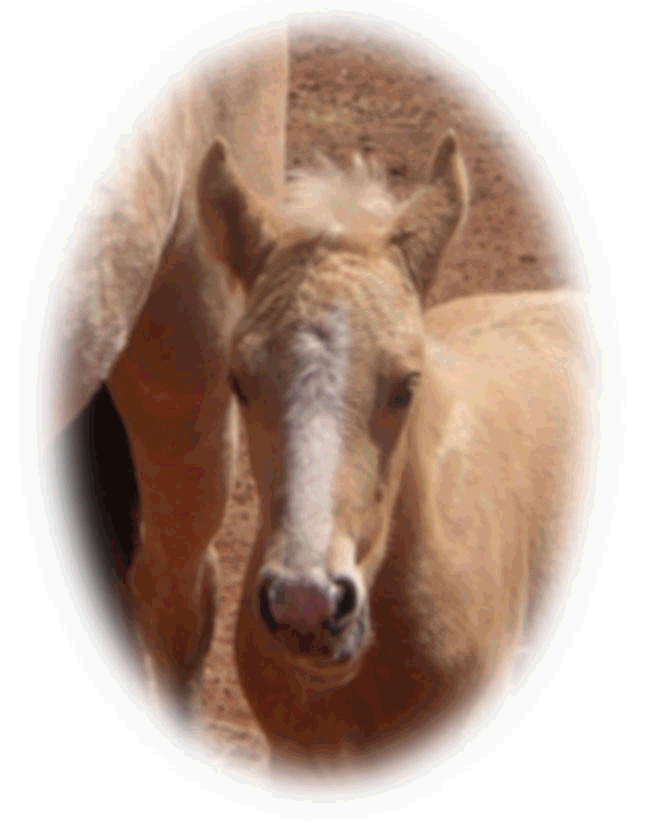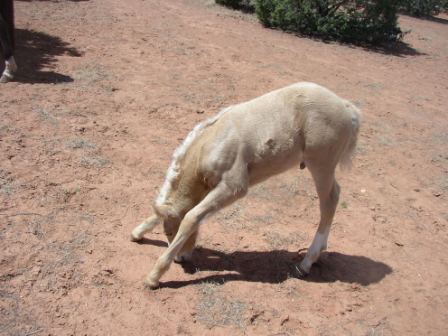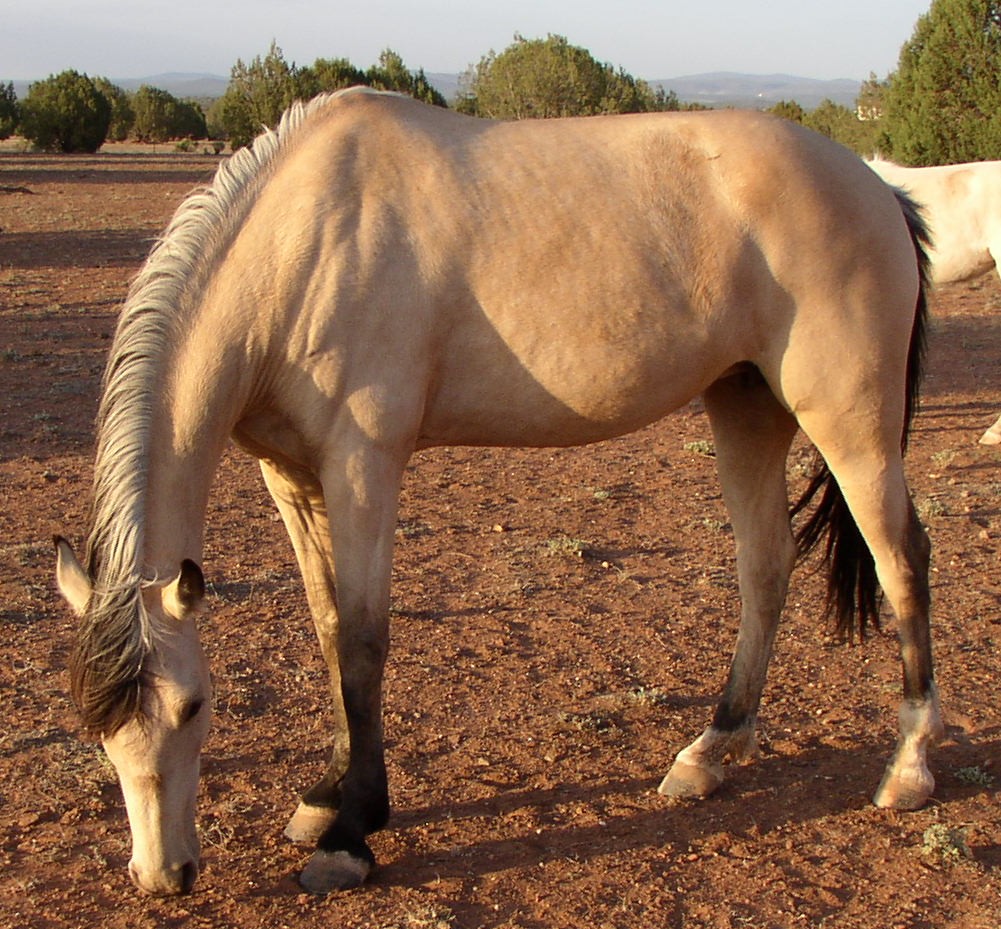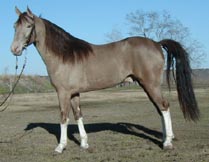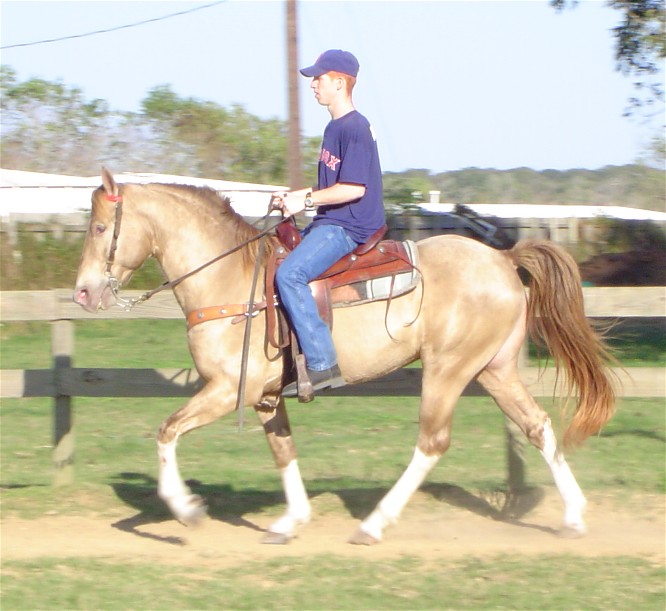 FAR LEFT: Sunbeam's dam, "Chief' Gold Shadow DM", a beautiful buckskin with silver dapple gene; CENTER: Sunbeam's sire at 3 years of age "Go Boy's Champagne Pride, a stocky, extremely gentle classic champagne, and FAR RIGHT: Sunbeam's sire at 7 years of age, bleached from being in the pasture.


Cloud 9 Walkers
P. O. Box 878
Hardin, Texas 77561-0878
(55 minutes east of Houston)
281-726-4545
(Entire contents of this website copyrighted by Cloud 9 Walkers)

Email me!