CLOUD 9 WALKERS
"Target"
Stout, Solid 15.2H Stocky 6-yr-old Black & White
Spotted Saddle Horse Gelding
Smooth as silk, BAREFOOT!!!
Will shake his head and WALK or perform a floating rack (your choice), with a fantastic canter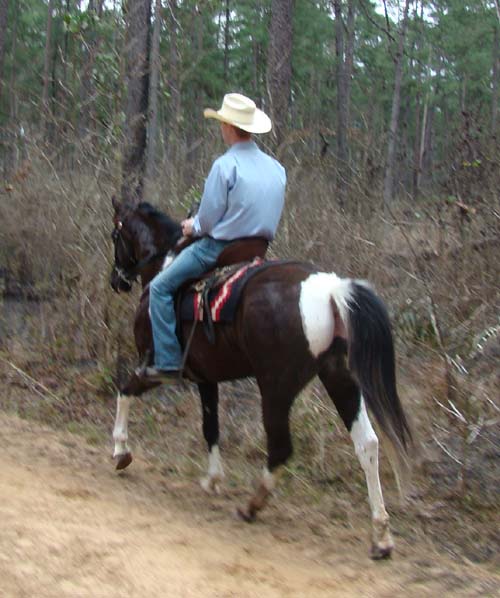 Bud rides Target at Jones Forest near Conroe on 2/20/10.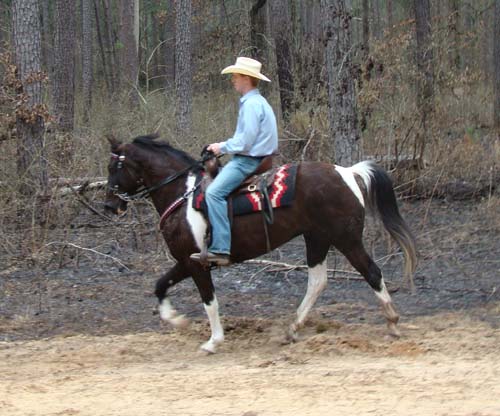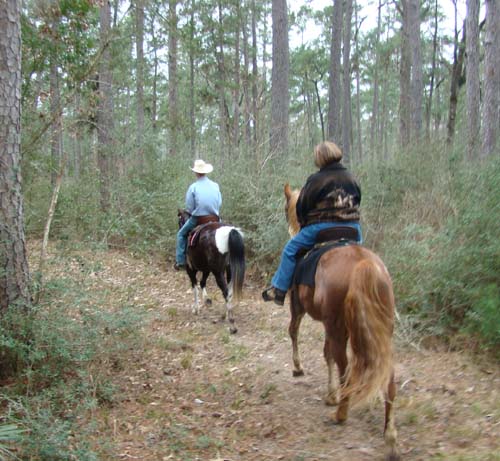 On the trail at Jones Forest on 2/20/10.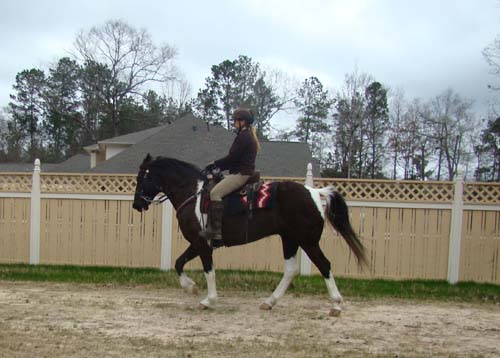 Becky rides Target through the neighborhood near Lake Houston on 1/28/10.
Click on embedded arrow ABOVE to see Target on the trail on 1/28/10.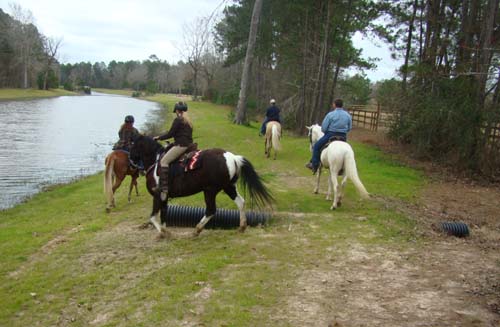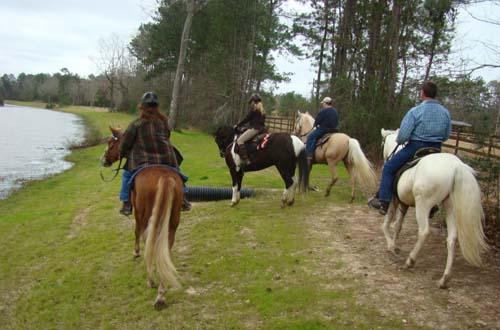 Passing the big, black, scary "Anaconda" (drainage pipe).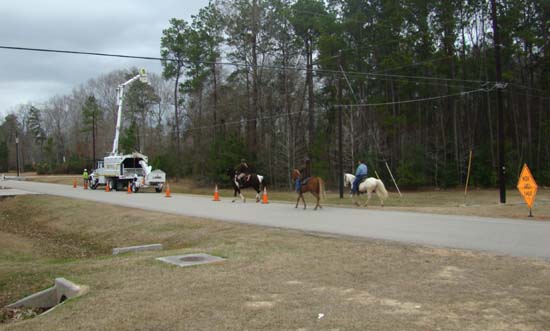 More scary obstacles -- light company working on overhead power lines.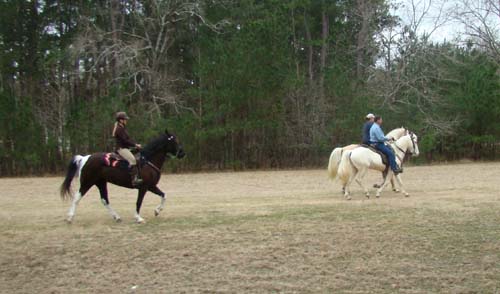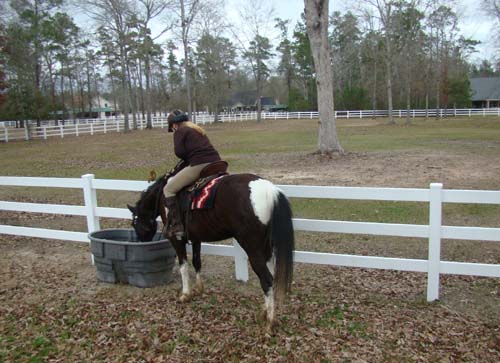 On the trails for "City Training" (lots of dogs, bicycles, school buses, garbage trucks, etc.)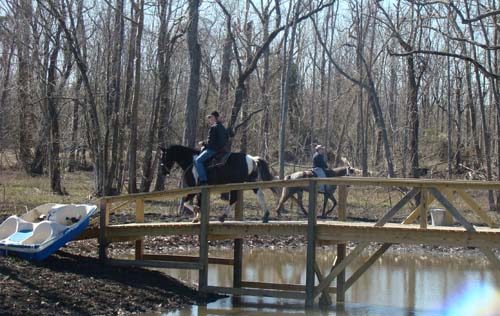 Crossing the bridge over the pond on 1/26/10.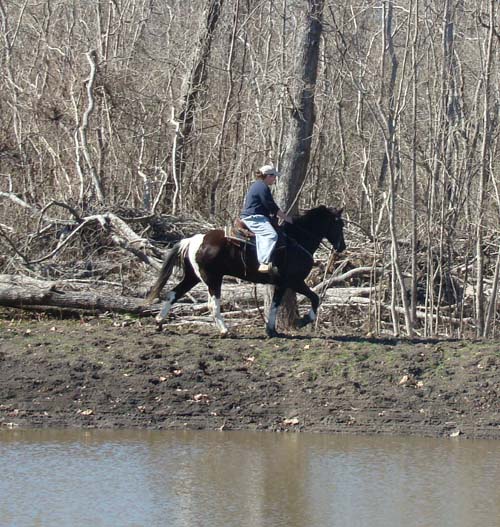 'Assa purdy hoss!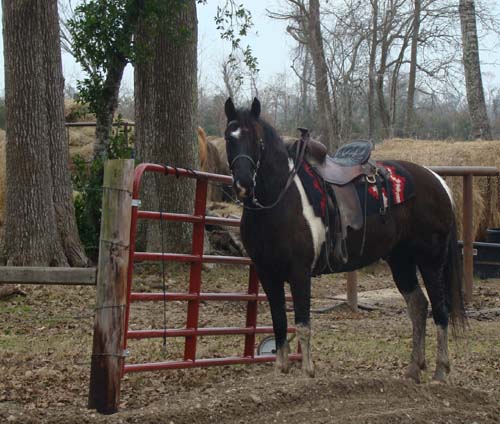 Handsome boy standing tied at lunch break on 1/6/09.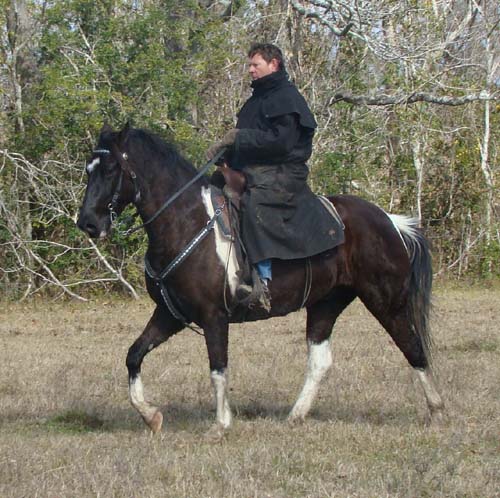 Riding in the pasture on 1/4/09.
Click on embedded arrow ABOVE to see Target's beautiful smooth gaits and easy, athletic natural canter.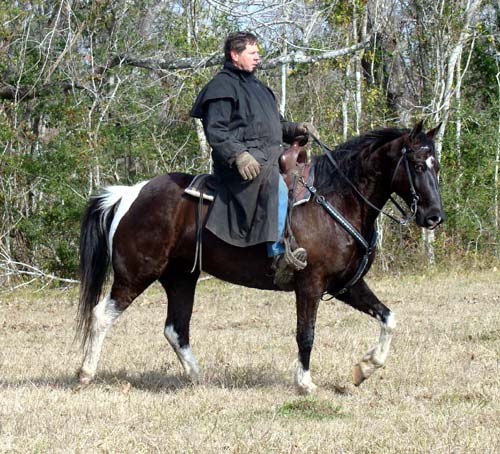 "Target" -- FUN, FUN horse! Dependable and one of my 'go to' horses, when I need a gentle guy for the beginners who show up. As the saying goes, he's "built like a Mac truck!" . . . this handsome black and white spotted Tennessee Walking Horse is 6 years old, 15.2H (yes, we measured and it's official!) and his blocky build and large bone structure make him seem like a massive mini draft horse! Target is gentle and has a really mellow nature, smooth gaits with a magnificent athletic, natural canter and he has been raised with the best of care, trained with natural horsemanship method. He has spent the last few years carrying the kids on trail rides and Saturday night playdays. He's not going to jump out from under you when you ask him to go, yet he will move off willingly. He has four white legs, yet his hooves are hard as steel and in top shape from regular 6-week barefoot trims all of his life. Target has a big wide chest and rump like a Quarter Horse, a nice sloping shoulder, sturdy legs, easy going disposition and would probably make a wonderful mounted patrol horse. He flexes, backs, yields to leg pressure, neck reins, and currently in training to pivot and side pass. He is registered SSHBEA only and is current on vaccinations, negative coggins, deworming and ready to go to his new home. $4750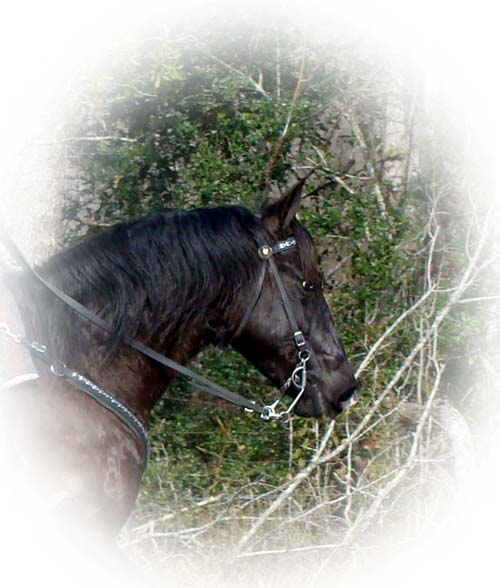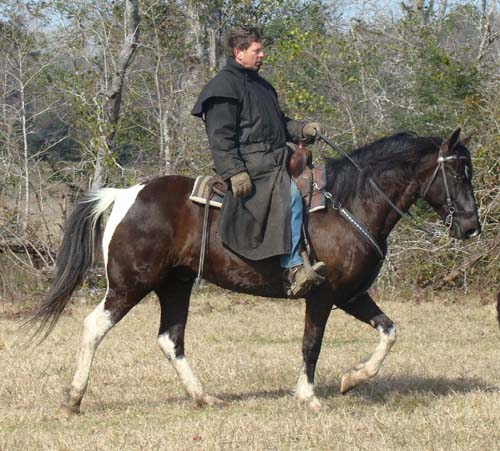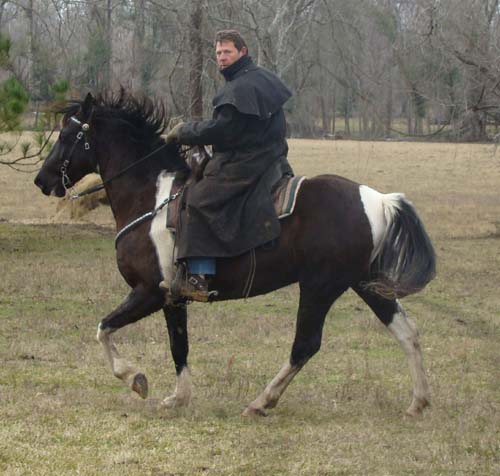 Looky! He's barefoot!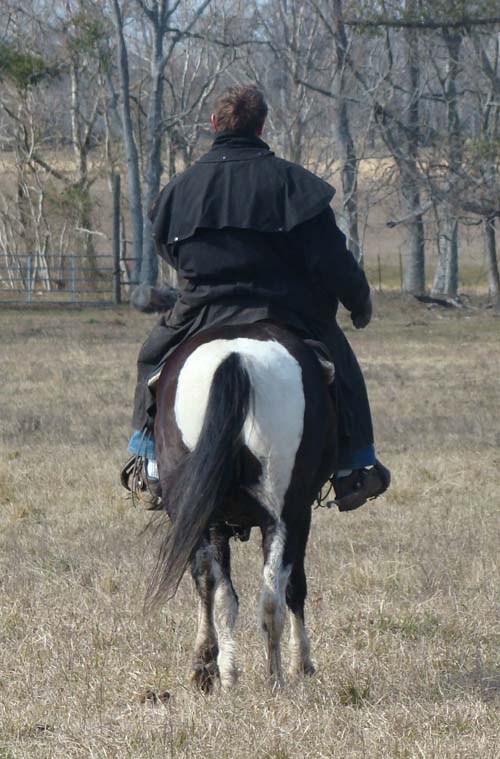 The reason we call him "Target"!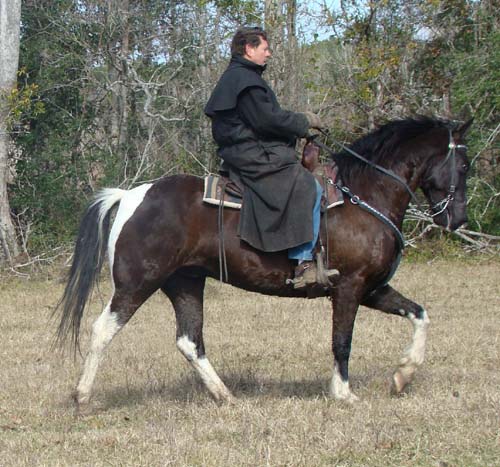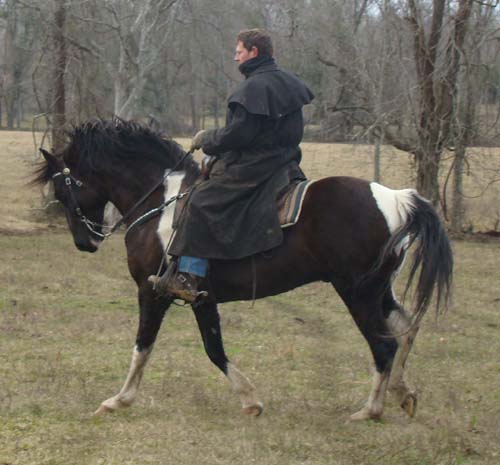 Click on embedded arrow ABOVE to see training opportunities (dogs, wooden bridges, coming in from the pasture to the halter).


Cloud 9 Walkers
P. O. Box 878
Hardin, Texas 77561-0878
(55 minutes east of Houston)
281-726-4545
(Entire contents of this website copyrighted by Cloud 9 Walkers)

Email me!