CLOUD 9 WALKERS
"Bunny"
Beautiful 10-yr-old Buckskin Tennessee Walking Horse Mare
Smooth as BUTTER, and doing it all BAREFOOT!
Click on embedded arrow ABOVE to see cute little baby goats and turkeys and also Bunny's and Trigger's morning workouts on 7/3/12.
Click on embedded arrow ABOVE to see our fun "Busy Neighborhood Desensitization" ride on 5/18/12 at High Meadows Ranch in Magnolia, Texas.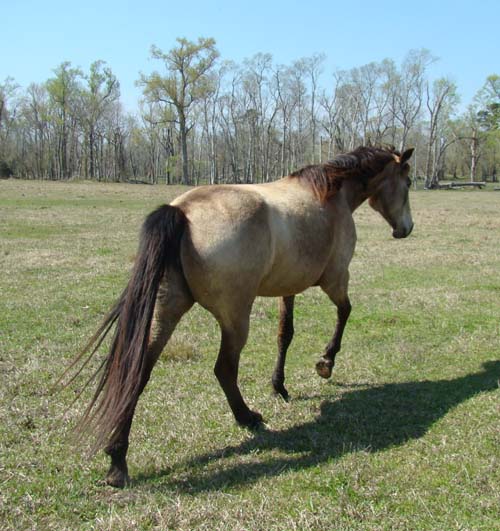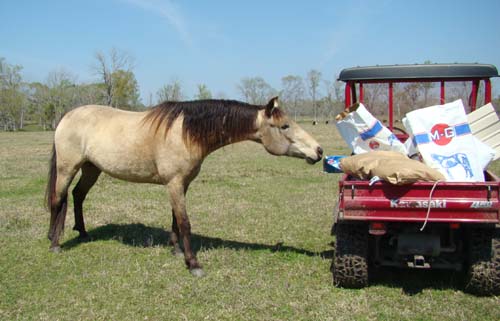 On a mission in the pasture on 3/22/10!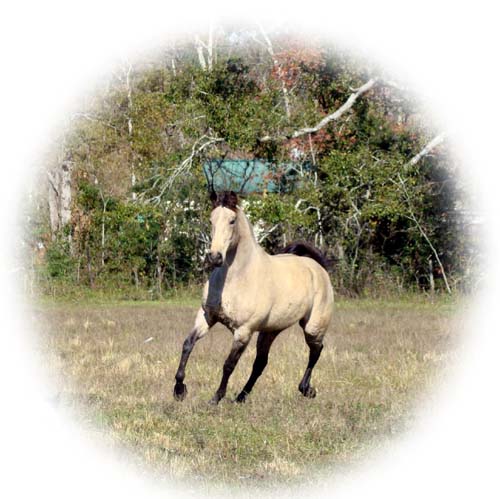 At liberty on 12/5/09.
"Bunny" -- 10-yr-old drop-dead gorgeous stocky 15.2H buckskin Tennessee Walking Horse mare with all-natural BAREFOOT true head-shaking Tennessee Walk, four beat and smooth, proud, with easy, natural, athletic smooth canter. She has proven herself as a broodmare and has been trained on the trails -- she backs, flexes, yields front and hindquarters, side passes, canters, always the best of care her entire life. This beautiful mare has a big wide chest, huge hindquarters, sloping shoulder -- both handsome and beautiful at the same time. Not for timid rider -- she does absolutely nothing dangerous, but she is sensitive and wonderfully responsive, and I have found that most timid and beginner riders prefer a horse that is more sluggish to respond. $8500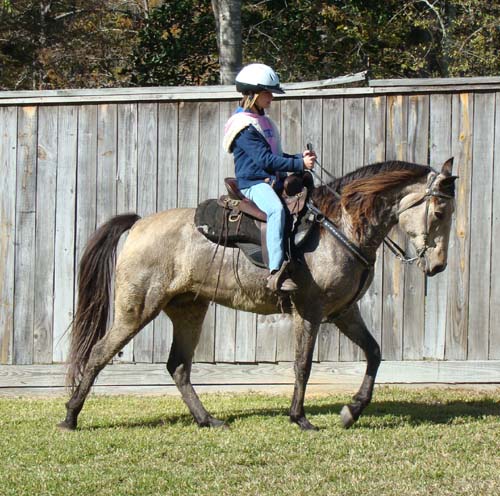 Hannah rides Bunny through the neighborhood on 11/25/09.
Click on embedded arrow above to see Hannah riding Bunny on 11/25/09.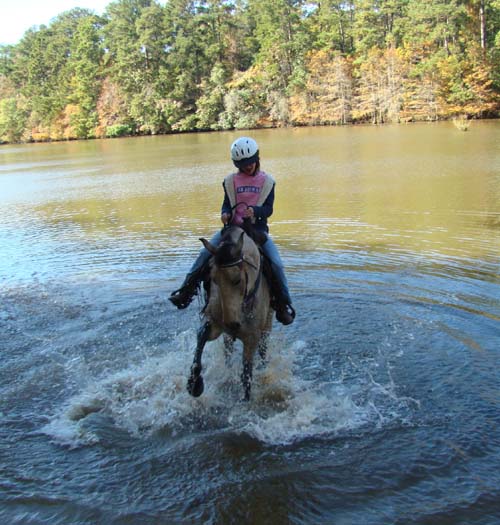 Bunny is loving playing in Lake Houston.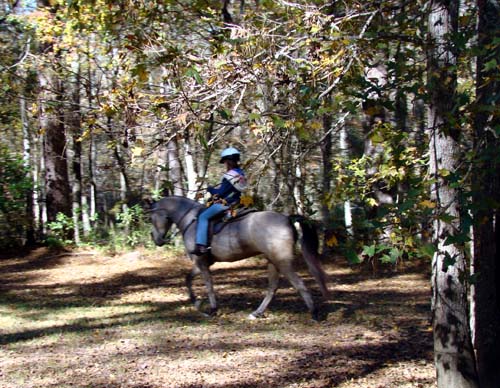 Hannah rides Bunny through the trails near Lake Houston on 11/25/09.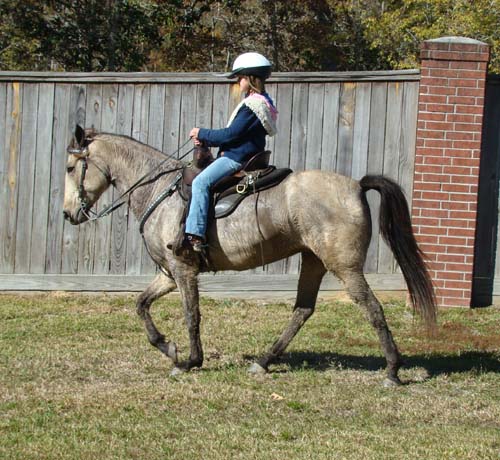 Hannah is doing a GREAT job with Bunny, who is out on her second trail ride. I had ridden Bunny first for two hours before Hannah took the reins and then didn't want to give them back to me! :) I say this to clarify this point: I am NOT recommending Bunny at this time for a timid rider, a child rider or inexperienced person as a first time horse -- obviously, if she is ridden first by an intermediate rider, then a beginner would probably feel safe on her. This beautiful mare does nothing dangerous, but the reason Hannah is riding her here is because she's already tired. She is always very frisky at the beginning of the day and at that time, would not be suitable for timid riders.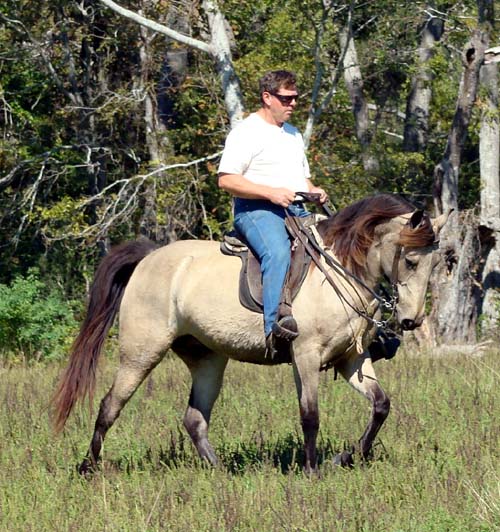 Click on embedded arrow ABOVE to see Bunny early in her natural horsemanship training in September, 2009.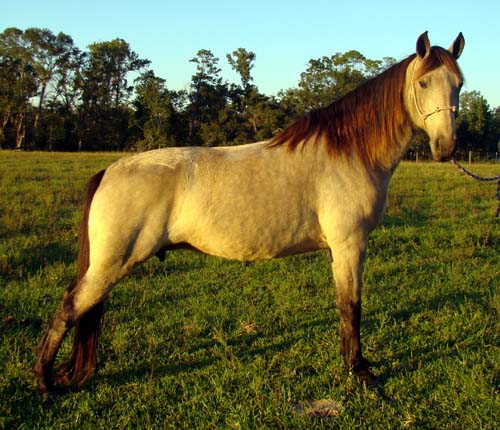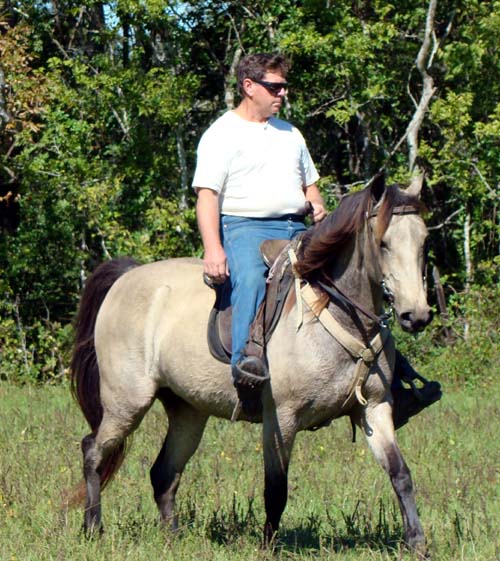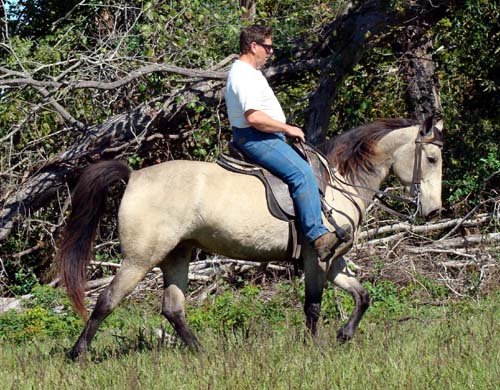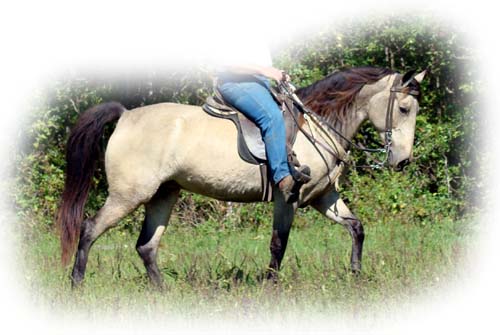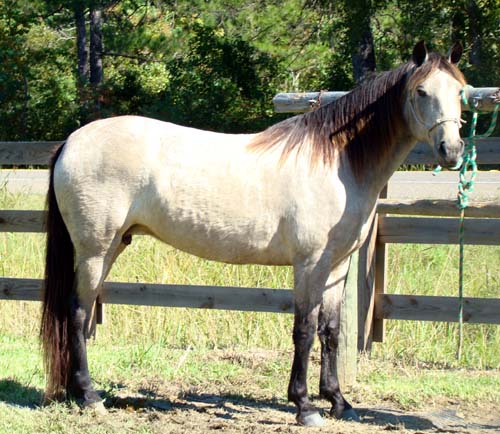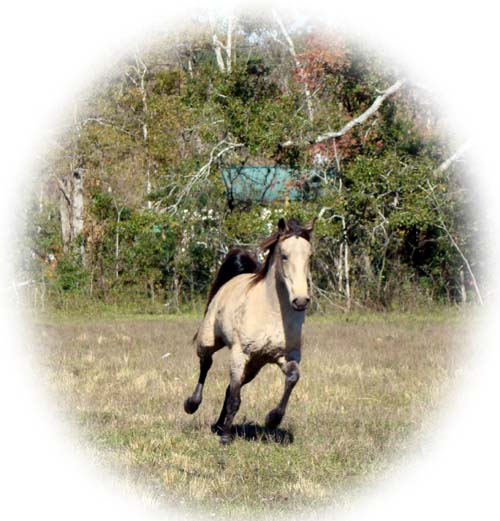 Click on embedded arrow ABOVE to see a boring 'training' video in which you won't see much of Bunny except her ears, but you'll see the view from her back!
BUNNY'S PEDIGREE:
Meet "Gracie" -- her 2009 filly (also for sale -- click on her picture to see more info):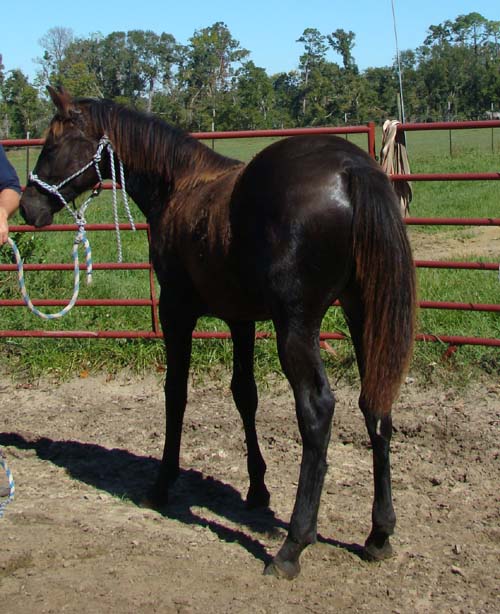 Email me!