CLOUD 9 WALKERS
"Gracie"
Black Tennessee Walking Horse Filly
Born 2/08/09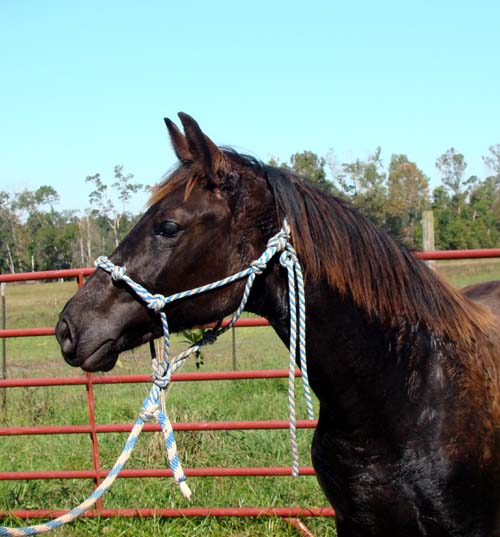 Beautiful baby doll head
Big wide chest, nice big rump, four black hooves, healthy, glossy, nice Tennessee Walking Horse filly started the right way with natural horsemanship training. Ties, leads, handles feet, bathes, clips, loads/unloads, round pen training. Sired by golden palomino stallion and out of buckskin mare, awesome smooth all-natural parents. $2000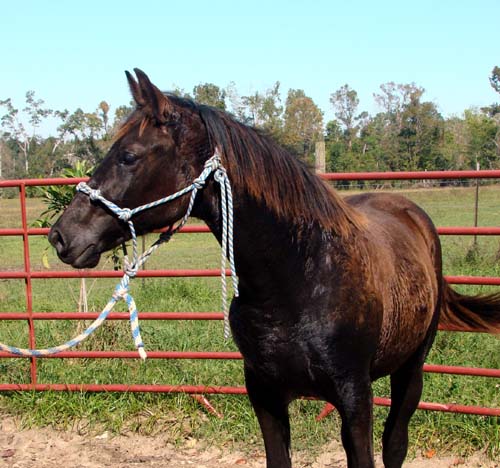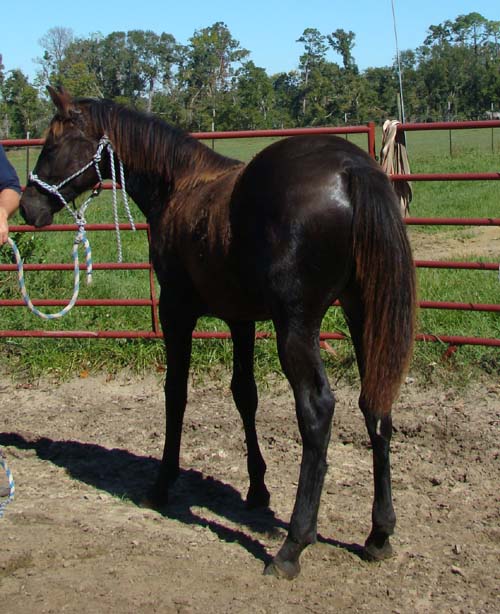 I came from a Quarter Horse background, so I dearly LOVE to see a Tennessee Walking Horse with substance, and this filly, at 9 months of age, is showing a bigger chest and hindquarters than some adult Tennessee Walking horses! This is what we should be breeding for.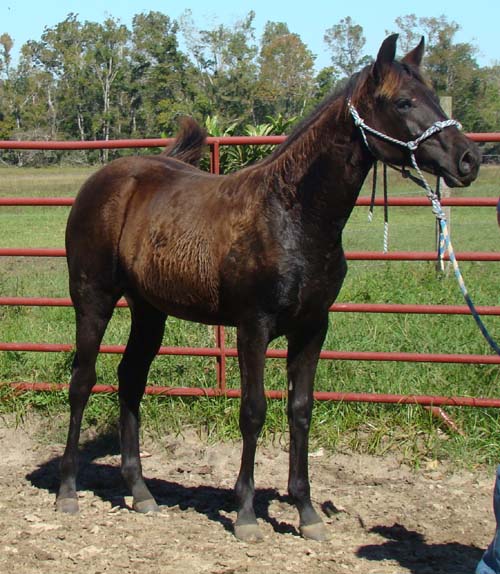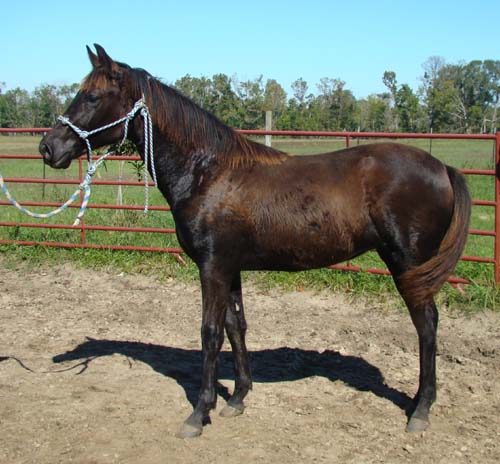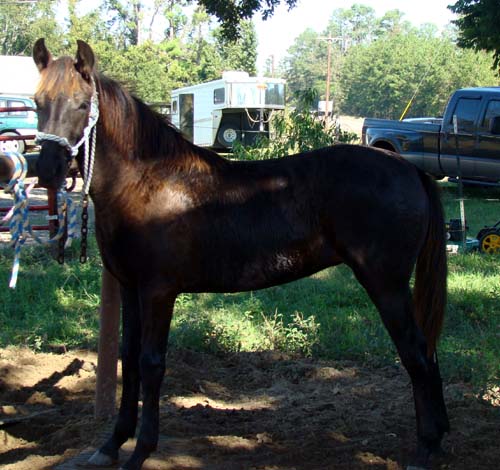 Sometimes it's just hard to pick the best picture, so I just post them all!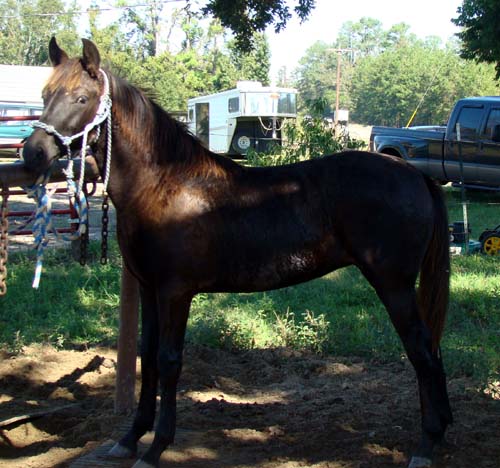 Darn the shadows!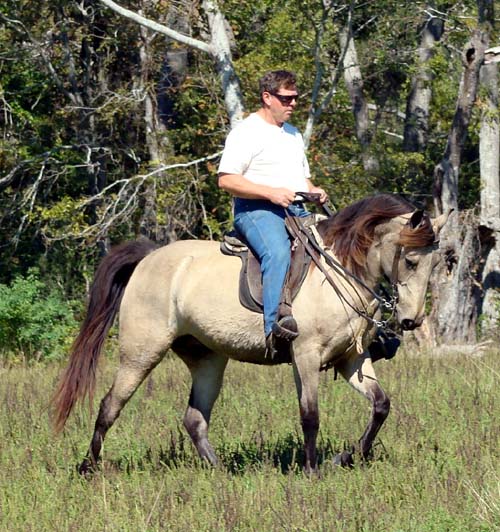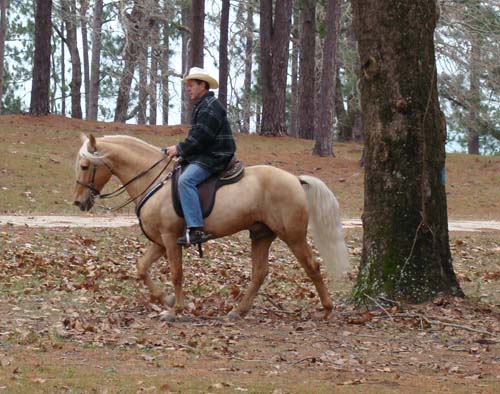 With parents like this, there's no doubt that she'd be top quality!
LEFT: Gracie's dam "Judge's Criminal Mischief" and RIGHT: Gracie's sire "I'm Your Gold Huckleberry". (Click on their respective pictures to see more info on them.)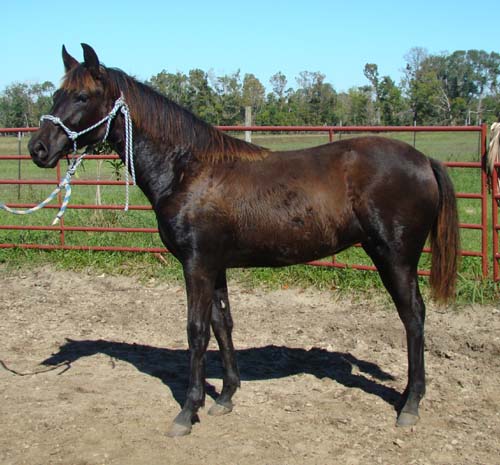 These pictures taken on 11/4/09.
GRACIE'S PEDIGREE: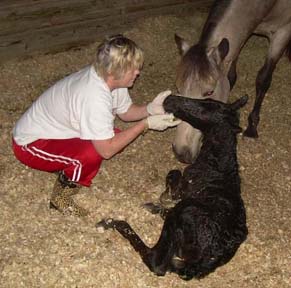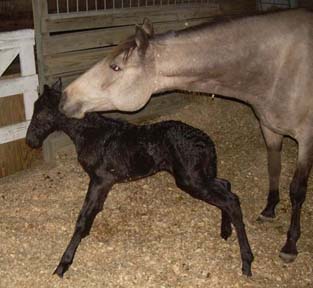 Newborn Gracie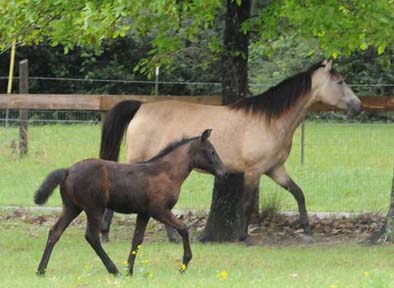 Cloud 9 Walkers
P. O. Box 878
Hardin, Texas 77561-0878
(55 minutes east of Houston)
281-726-4545
(Entire contents of this website copyrighted by Cloud 9 Walkers)

Email me!