CLOUD 9 WALKERS
"Heidi"
Beautiful Gentle Jet Black 6-yr-old Tennessee Walking Horse Mare
Doing it all BAREFOOT!
Click on arrow ABOVE to see Heidi's smooth barefoot gait.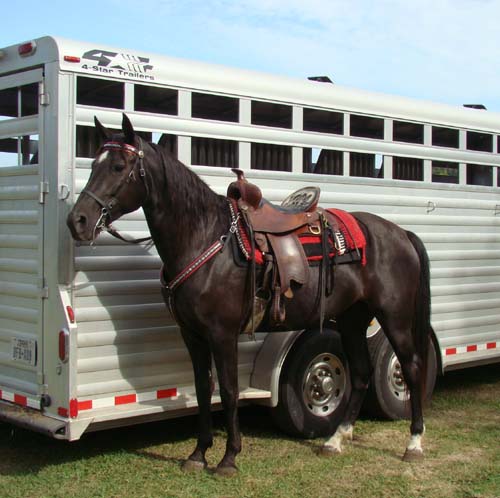 (Picture taken 9/1/08)
"Heidi" -- Beautiful, stocky 15.1H jet black Tennessee Walking Horse mare with two flashy hind socks and big beautiful star between her eyes. This is a sweet horse that probably anyone could ride, would be a great confidence builder. I am honored to be selling her for her "human mom" who obviously loves her horses and takes excellent care of them. (Click HERE to see her stable mate "Norma Jean", also for sale.) She was raised by a lady who has had her all of her life and only had the best of care and gentle handling, so consequently, she trusts people. Heidi has been trail ridden and on overnight camping trips.
Heidi is a direct daughter of the beautiful "Personal Power" (goes back to Merry Go Boy and built a lot like him), and out of a Sun's Delight D/Ebony Masterpiece mare. She is 6 years old and gaits beautifully. We are camping with her, teaching her to sidepass, pivot, and she is doing it all on good, solid, hard black hooves BAREFOOT! This is a great affectionate, loving family type horse who deserves a great home. $3500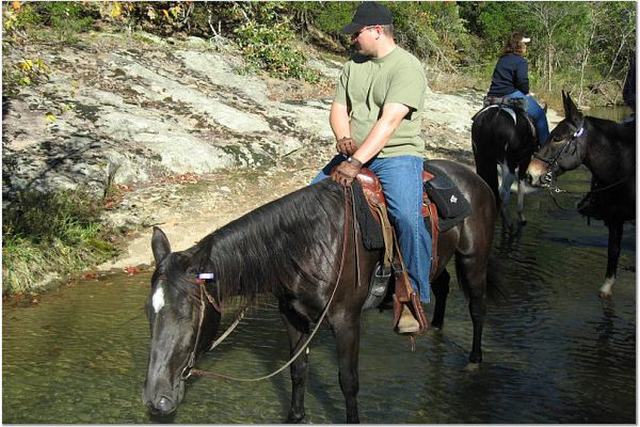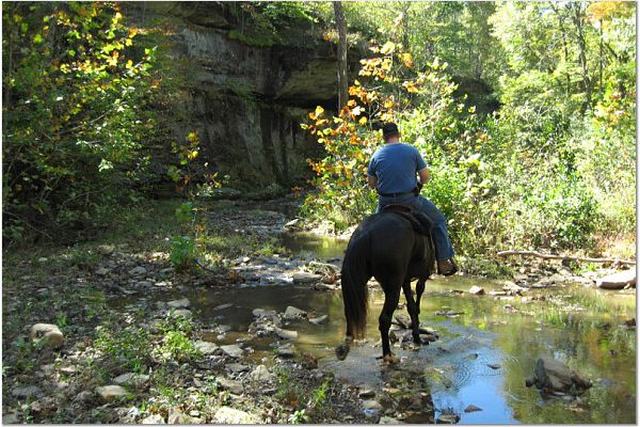 Fall of 2007 at Shawnee National Forest in Illinois and Heidi is taking this this rider on his first 8-hour trail ride!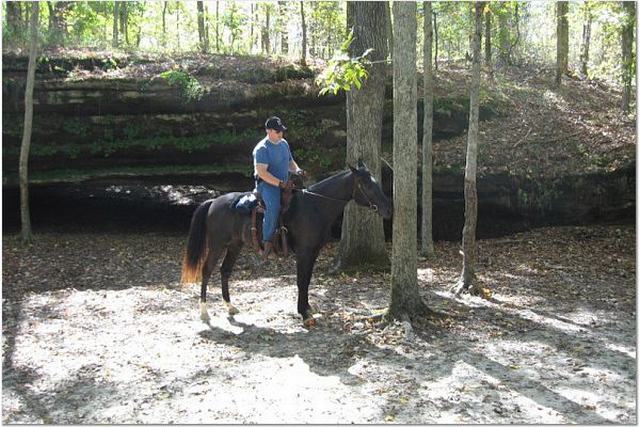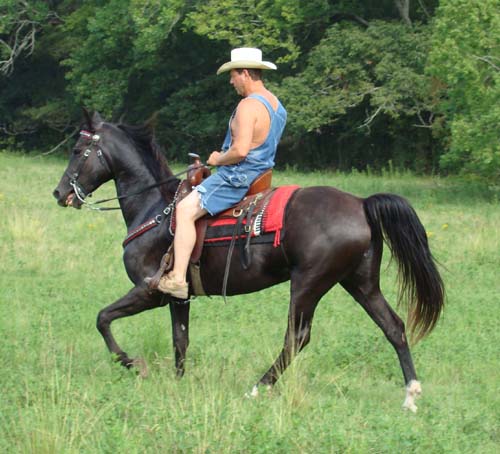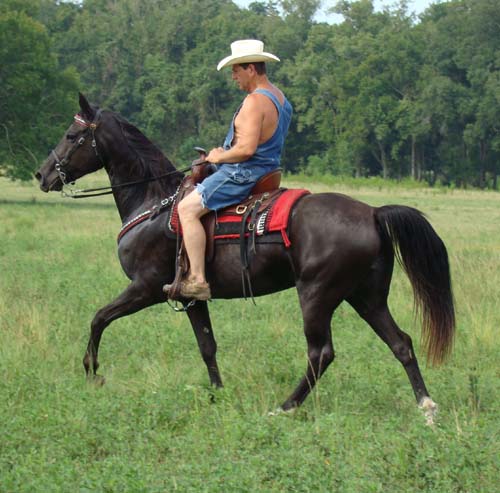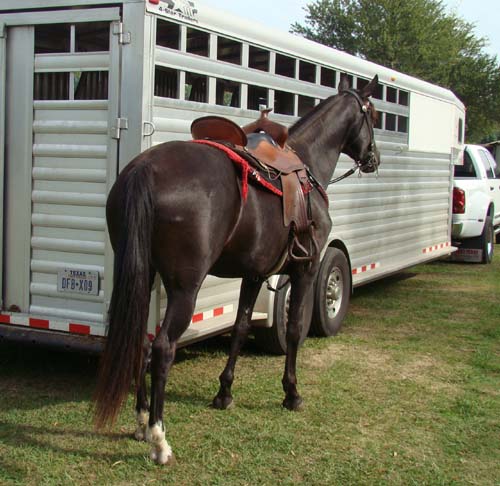 "Heidi" -- Born 4-20-2002


Email me!