CLOUD 9 WALKERS
"Norma Jean" (because she's as beautiful as Marilyn Monroe!)
Gorgeous Dappled Palomino 7-yr-old Gentle Racking Horse Mare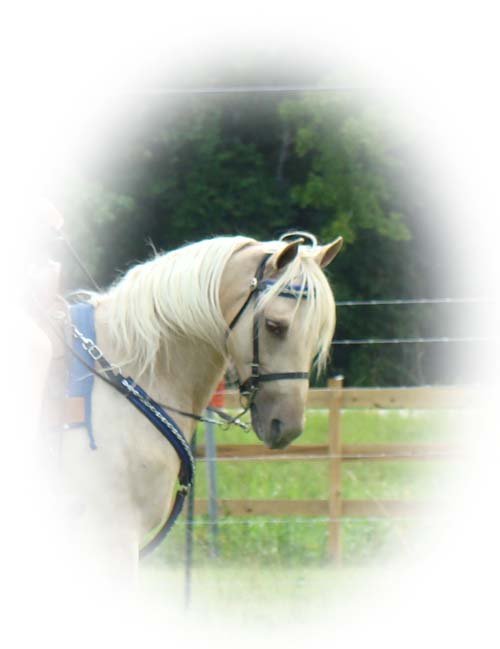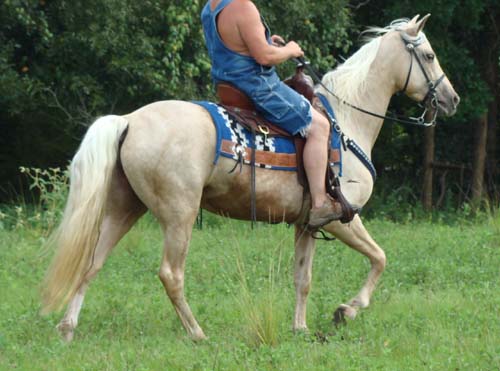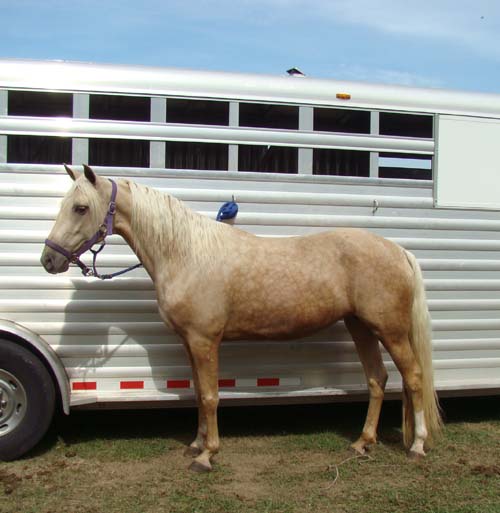 "Norma Jean" -- This is one NICE riding horse! She is about 15H tall, stocky built with a wide chest, nice big hindquarters, pretty neck and head, long blonde mane and tail and her forelock is almost down to her nose. She is dappled all over, but in all of these pictures, she is bleached out from being in the sun -- next Spring when she sheds out, if kept out of the sun (I stall my horses for a few hours during the day time and they run free on a pasture at night), her color will be darker and you can see hundreds of dapples all over her body. She is registered United Racking Horse Owners and Exhibitors Association, but not TWHBEA.
Norma Jean is 7 years old (the perfect age!) and probably anyone would feel comfortable riding her. She is not a dead head, moves out with all forward motion in a smooth, wonderful head-shaking, ear-flopping true Tennessee walk, or she will flow like a river of glass and rack on smoothly, and then there's that wonderful, slow, athletic rocking canter she performs and she's doing it all on good, solid, healthy, hard BAREFOOT hooves! She has been owned for the last 3 years by the same nice, kind lady who takes excellent care of her animals, and her stable mate "Heidi" is also for sale. She has been trail ridden (overnight) quite a bit and been a "star" in several parades. We are camping her and teaching her to sidepass, pivot, push cattle until she is sold. $3500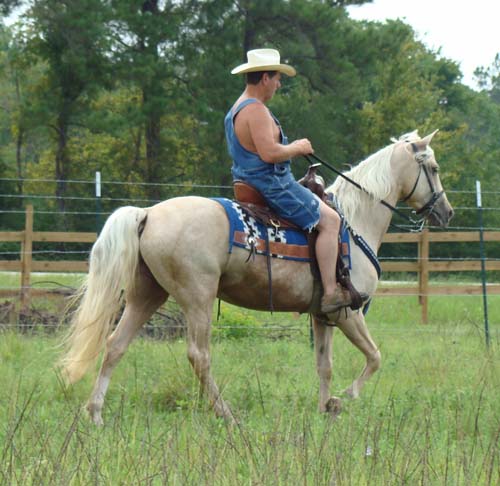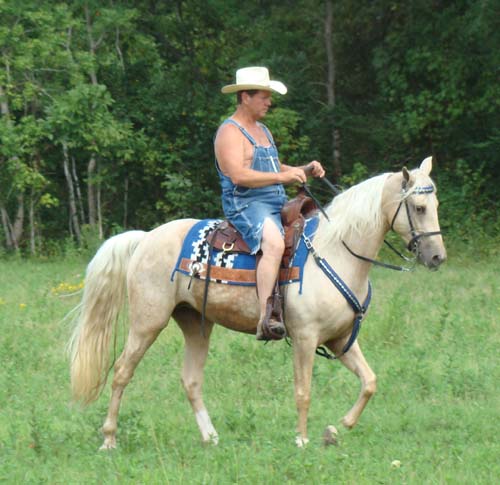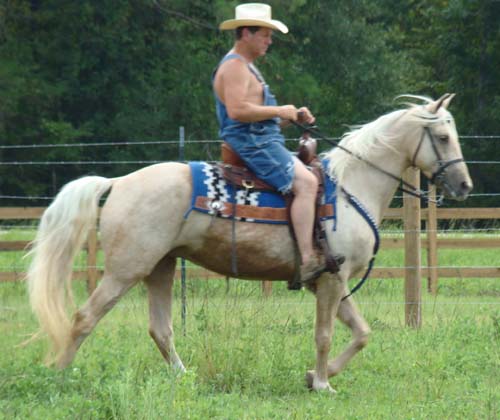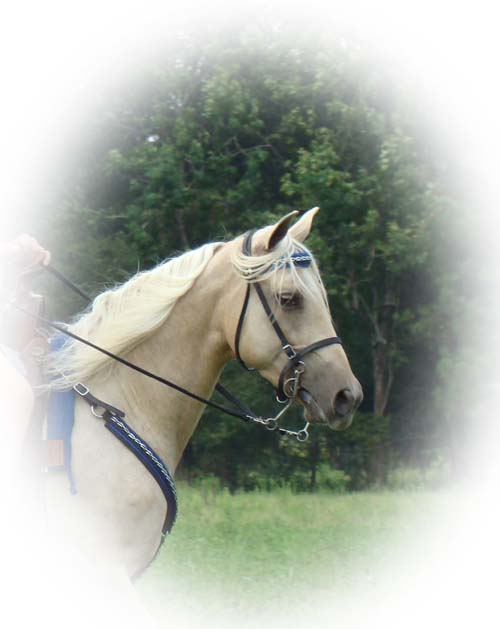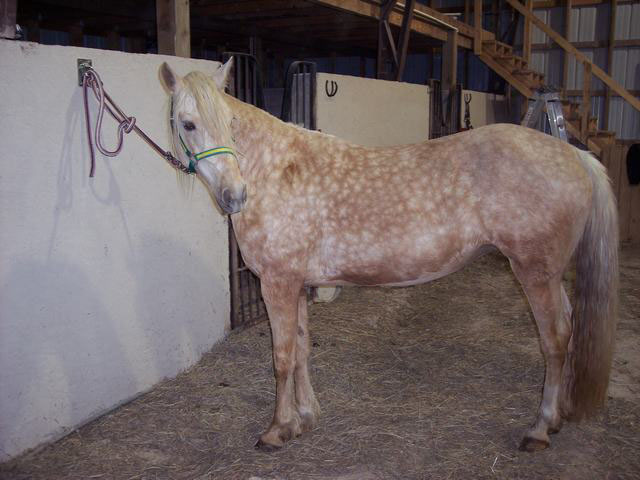 Good gosh a'mighty -- look at all dem dapples!


Email me!