CLOUD 9 WALKERS
"Kahlua"
Gorgeous Buckskin HOMOZYGOUS Tobiano 15.2H 4-yr-old Spotted Saddle Horse Mare
Click on embedded arrow to see our fun on the trails in the Angelina Forest the week of 11/3/12.
Click on embedded arrow ABOVE to see Lucas and Kahlua rocking and rollin' in a field full of Texas bluebonnets!
Click on embedded arrow ABOVE to see Lucas on the trail on 3/24/12 and to see Becky's first time to ride him!
Liz works Kahlua out in her canter on 3/18/12.
Part two of our Angelina Forest camping trip weekend of 3/16/12.
On the trails at Angelina Forest and Lake Sam Rayburn, weekend of 3/16/12.
Kahlua, from the saddle, on our beautiful spring March, 2012 camping trip in the Angelina Forest.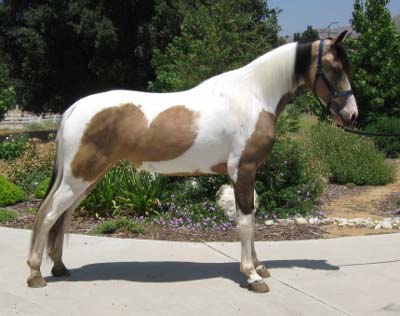 Excellent show prospect!! This mare's previous owner raised her and sent her to Texas to find continue her training and find a new home. We turned her out for over a year to run with the cattle and broodmares, babies, just because we were working on 3-yr-olds that needed to be started. This buckskin tobi beauty has been raised right, has good ground manners and has a good round pen foundation as well as trail experience, including "Highway 101" (with zooming cars and 18-wheelers beside the road). Her gaits are awesome Ė a true flat walk and running walk as well as nice rack with excellent timing and headshake, and even though she hasn't been trained on her leads yet in the arena, she has a natural canter on the trails. This absolutely gorgeous and very talented mare was bred for the show ring, but trail worthy, too! Her sire is multi-world grand champion Alenís Belfast Bandit and her dam is out of two world grand champions, Alenís Lethal Weapon & Bonnieís Honey J (one of the few mares to ever win the SSHBEA WGC). Add to all of that the fact that she is HOMOZYGOUS tobiano and homozygous black, and youíve got an incredible broodmare prospect as well! Before she was ever ridden, she accrued many, many miles being ponied on the trails. She has an incredibly sweet personality and loves attention. I think she could be a great trail partner and best friend for someone. Kahlua is learning to be independent and ride by herself, getting lots of solo miles, but on a trail ride with other horses, probably any beginner would feel comfortable on her. NICE, BEAUTIFUL MARE! $6500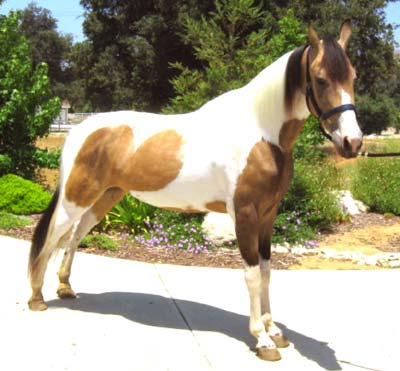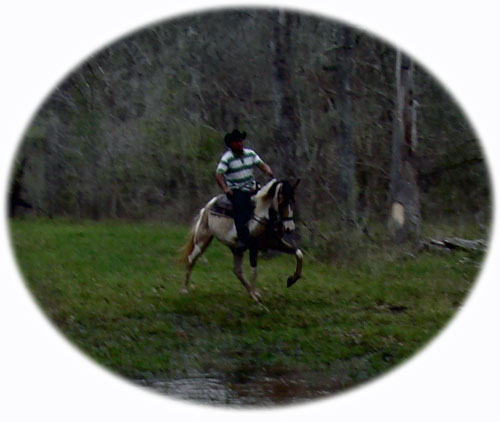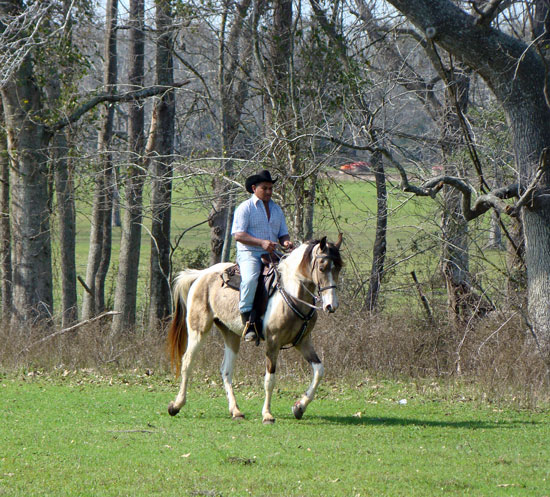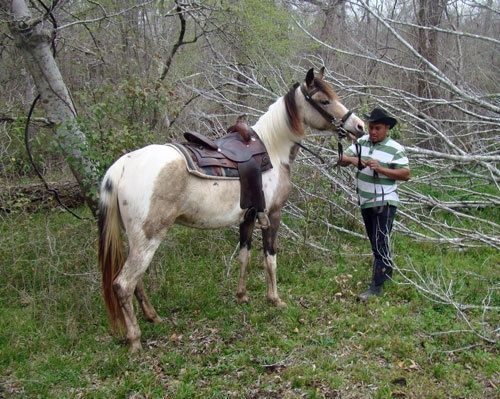 Standing tied while Victor uses a branch as a machete and hacks a path around this fallen tree on our recent trail ride on 2/20/12. She was a good, patient girl!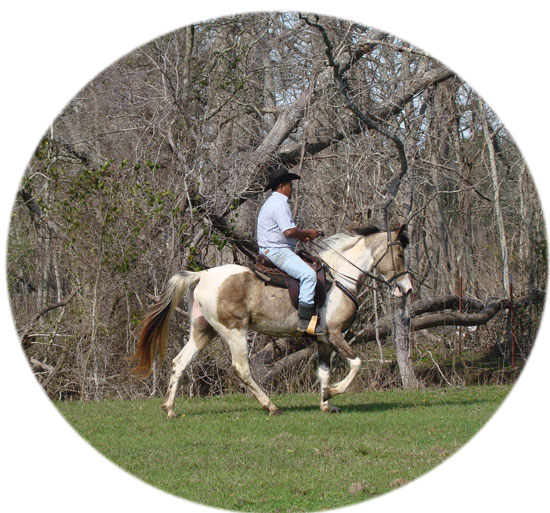 Cloud 9 Walkers
P. O. Box 878
Hardin, Texas 77561-0878
(55 minutes east of Houston)
281-726-4545
(Entire contents of this website copyrighted by Cloud 9 Walkers)

Email me!