CLOUD 9 WALKERS
"Mac"
Regal, Flashy 15.3H Black & White Spotted Tennessee Walking Horse Gelding
Smooth as silk, BAREFOOT!!!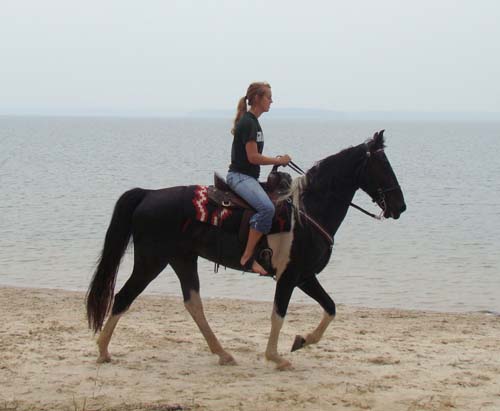 McKenzie rides Mac on the beach at Lake Rayburn on 6/03/09.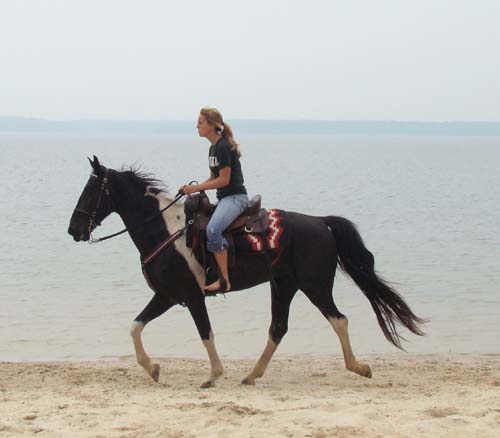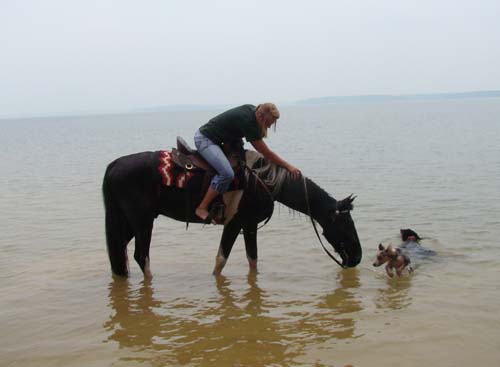 Mac is thinking that these are the biggest fish he's ever seen!
Click on arrow embedded in picture ABOVE to see Mac sloshing through a beaver pond and playing at the beach on 6/3/09.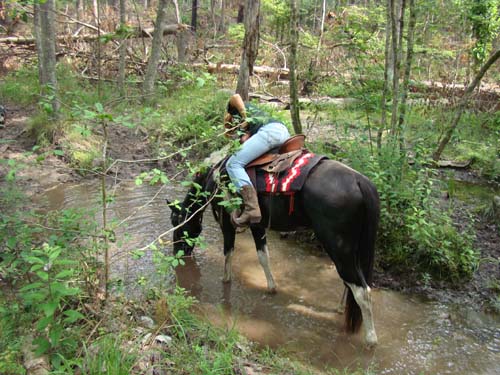 A good trail horse drinks along the trail.
Click on arrow ABOVE to see a fun video featuring Mac, Lucas, Danny.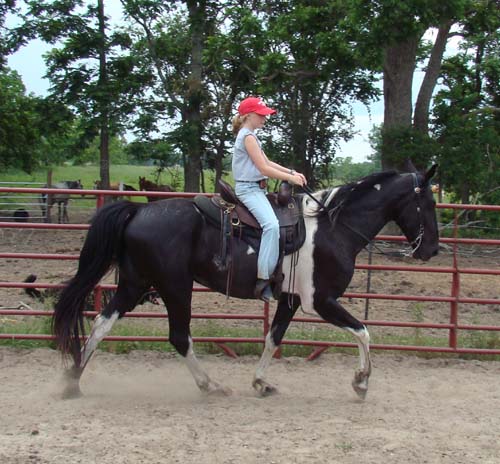 11-yr-old Jordan rides Mac on his first day of riding in four months.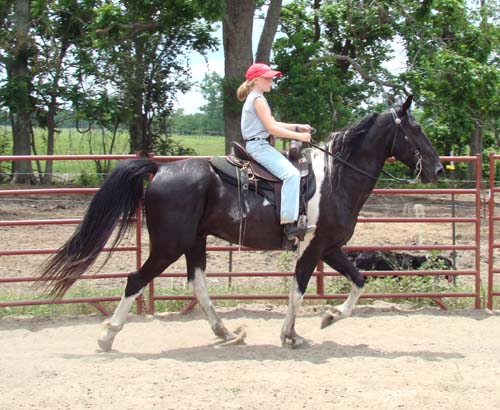 All-natural whisper-soft 4-beat gait with no gimmicks -- barefoot, good, solid, healthy hard hooves.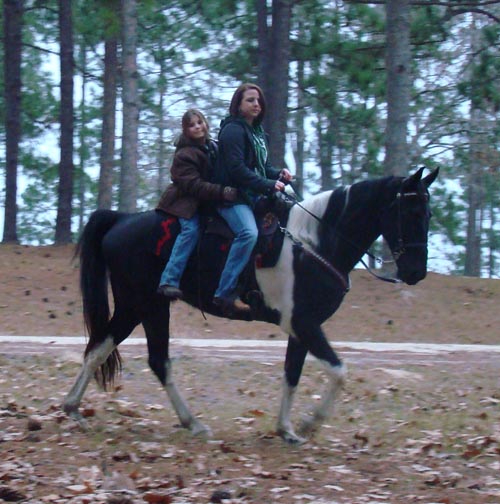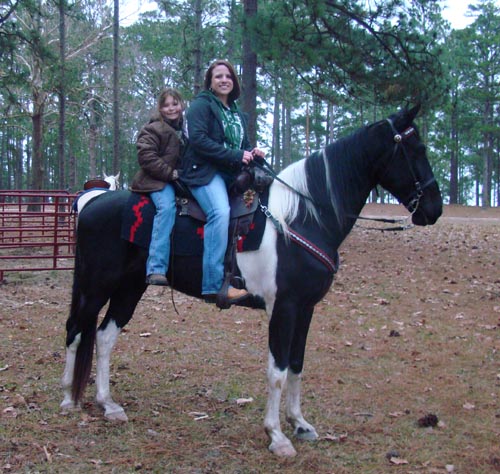 Ashley and Lexie ride Mac on 1/22/09 at Lake Rayburn.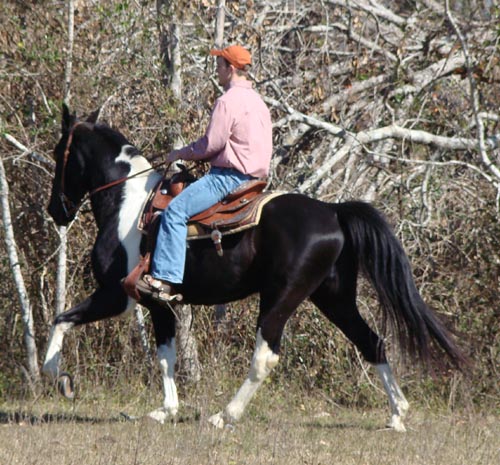 "Mac" -- Big, flashy, fluid-moving pleasure spotted black and white tobiano Tennessee
Walking Horse gelding being used on the trails now, but he's definitely show quality! Probably gentle for anyone to ride, for the whole family, including Dad and Grandpa! He'd be fun to ride all month on the trails, then go to the Saturday night show and win ribbons. This 6-yr-old gelding's papers are loaded with World Grand Champions, starting with his sire, an own son of The Pusher, and others include Delight Bumin Around, Sun's Delight D, Midnight Mack K, Ebony Masterpiece and he gets his spots from the popular Battle Colors. $5500
Click on arrow ABOVE to see Mac's fluid glide ride.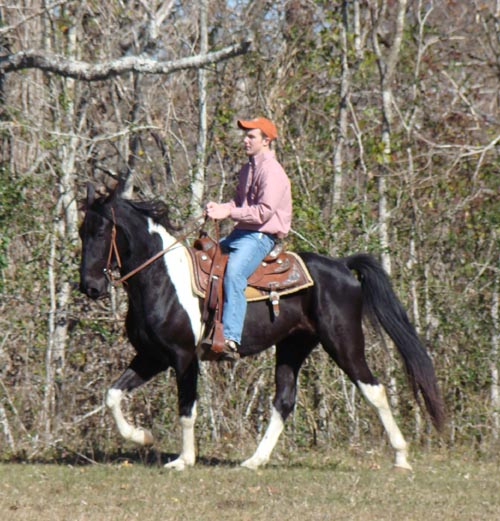 Click on arrow ABOVE to see Mac's fluid glide ride.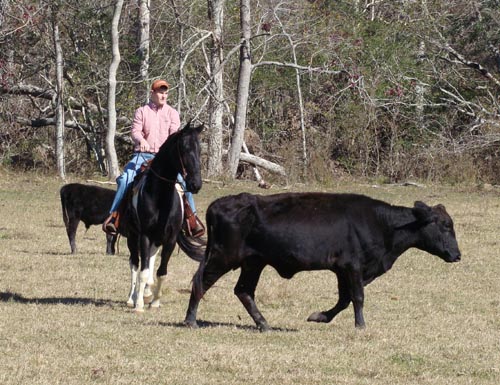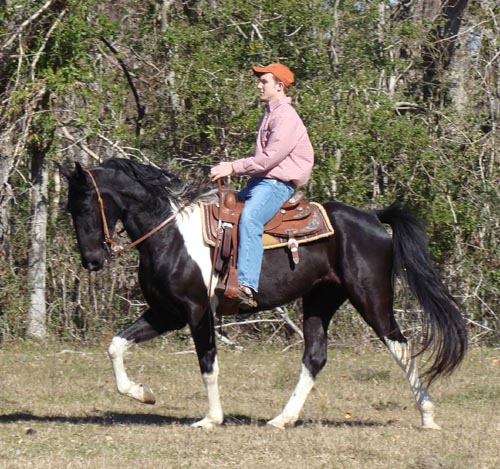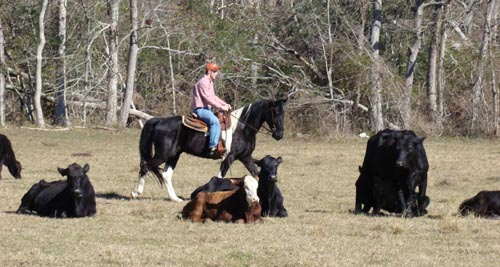 Cloud 9 Walkers
P. O. Box 878
Hardin, Texas 77561-0878
(55 minutes east of Houston)
281-726-4545
(Entire contents of this website copyrighted by Cloud 9 Walkers)

Email me!